Bandwidth (-3dB) : 7Hz to 5MHz

Regular price

$640.00 USD

excluding tax

Regular price

Sale price

$640.00 USD

excluding tax

Unit price

per

Sale

Sold out

Check Availability before Pre-Ordering
Key Features
Optimized for signal insertion into control loops
High linearity & low insertion loss
Safe isolation rated to 600 V CAT II
Insertion loss: < 0.5 dB @ 10 kHz
Introducing the B-WIT 100: Wideband Injection Transformer for Precise Control
Unlock the potential of your control systems with the revolutionary B-WIT 100 Wideband Injection Transformer. Designed to elevate your analysis capabilities, the B-WIT 100 combines an expansive usable frequency range from 1Hz to 10 MHz, ensuring unparalleled performance across various control loop scenarios.
Experience the Power of Versatility
With its exceptional frequency range, the B-WIT 100 adapts seamlessly to both slow and fast control loops. Whether you're dealing with low loop bandwidths or high loop bandwidths, the B-WIT 100 delivers accurate and reliable results every time.
Unveil the Secrets of Stability
Discover a new realm of measurement precision with our application note "DC/DC Converter Stability Measurement." Delve into the art of measuring loop gain for voltage regulators using the dynamic duo of the Bode 100 and the B-WIT 100 injection transformer.
Key Features
Optimized Signal Insertion: Seamlessly integrates into control loops for maximum signal accuracy.
Extremely Wide Frequency Range: Covers 1 Hz to 10 MHz for comprehensive analysis.
High Linearity & Low Insertion Loss: Ensures fidelity of signal transmission and minimal impact.
Safe Isolation: Rated to 600V CAT II, guaranteeing secure operation.
Technical Specifications
Unleash the potential of the B-WIT 100 with these key technical details:
Usable Frequency Range: 1 Hz – 10 MHz
-3 dB Frequency Range: 7 Hz – 5 MHz (typical)
Insertion Loss: Less than 0.5 dB @ 10 kHz
Turns Ratio: 1:1
Pri-Sec Capacitance: 120 pF @ 1 kHz (typical)
Upgrade your control loop analysis capabilities today with the B-WIT 100. Experience precision, versatility, and unmatched performance like never before.
View full details
SKU: P0005758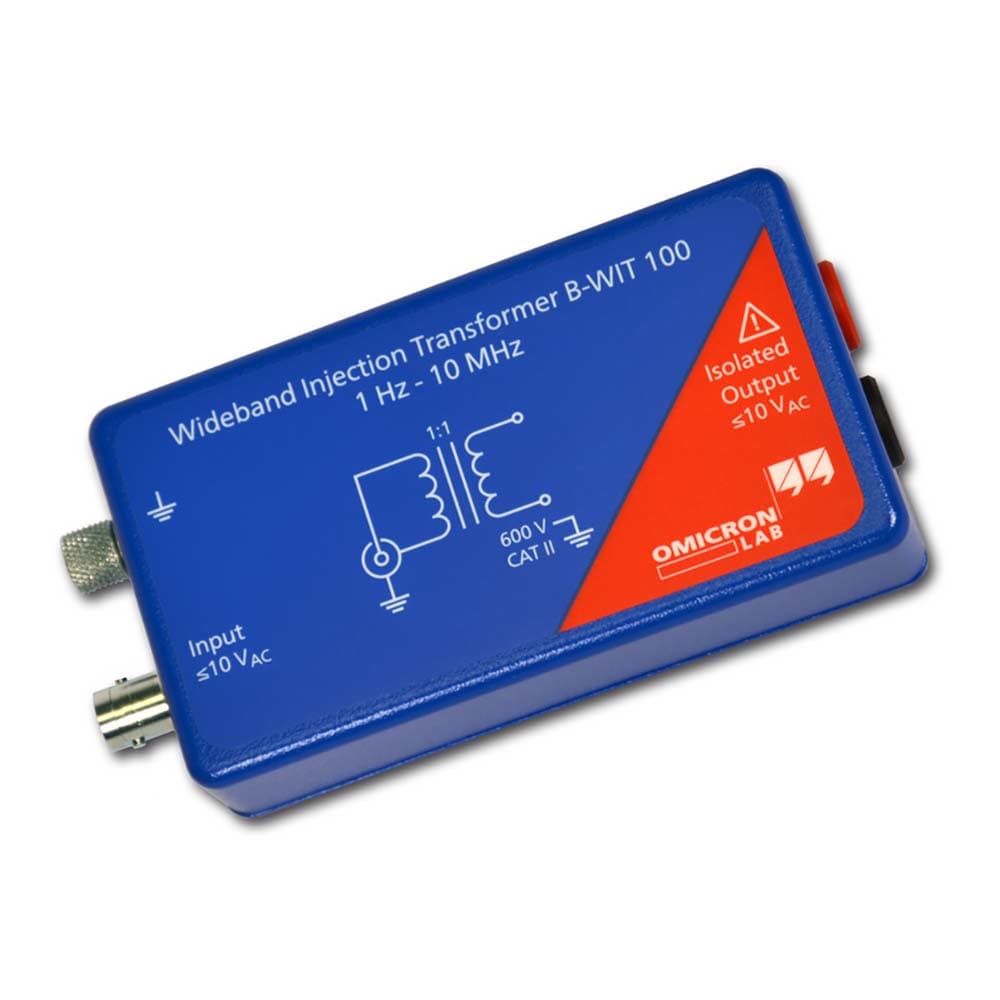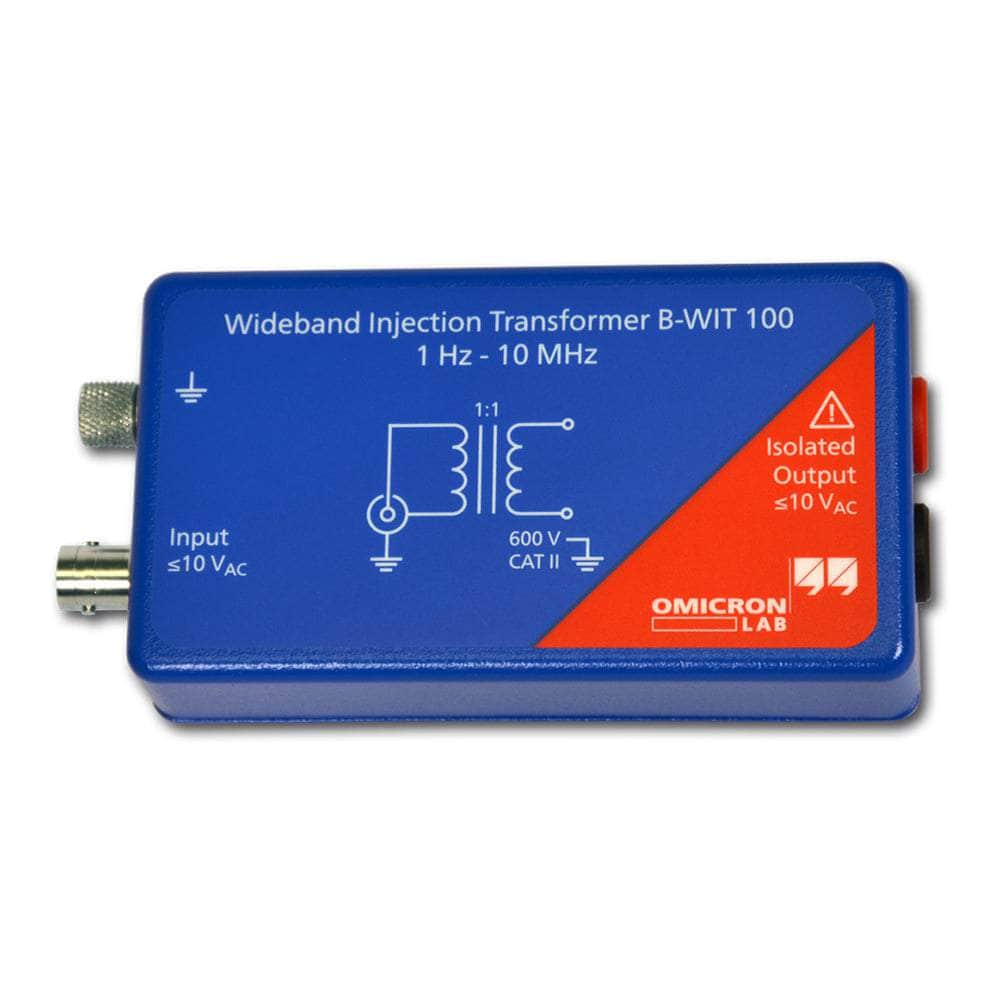 OMICRON-Lab B-WIT 100 Wideband Injection Transformer
Frequently Asked Questions
Have a Question?
Be the first to ask a question about this.
Ask a Question
Download Files