Designed for use wqith the Omicron-LAB Bode-100

Regular price

$636.00 USD

excluding tax

Regular price

Sale price

$636.00 USD

excluding tax

Unit price

per

Sale

Sold out

Check Availability before Pre-Ordering
Key Features
Protects the input channels of the Bode-100
For performing highly accurate loop gain measurements
Reduces capacitive loading on your circuit
1 MΩ || 12.5 pF input impedance for lowest noise
Introducing the PML 111O Passive Probe: Unleash Superior Performance for Bode 100
Discover the pinnacle of precision with the PML 111O passive 10:1 probe, meticulously crafted by PMK to elevate your Bode 100 experience. Designed to integrate with the Bode 100 seamlessly, this probe sets new standards for accuracy and reliability.
Unparalleled Design
Engineered with a unique 1 MΩ design, the PML 111O probe is tailor-made to complement the ac-coupled inputs of the Bode 100 perfectly. This symbiotic pairing ensures exceptional signal integrity and optimal performance while providing robust protection for the Bode 100's inputs.
Seamless Frequency Response
Experience a flat frequency response up to an impressive 50 MHz, empowering you with the capability to explore high-frequency domains with unrivalled clarity. The PML 111O probe guarantees consistent and accurate results across various frequencies, giving you an edge in your measurements.
Precision Pre-Compensation
Each probe is meticulously pre-compensated during production, assuring precision right out of the box. But we don't stop there—tailor your measurements to perfection using the user-friendly fine-tuning feature. Customize your probe's performance to suit your unique needs effortlessly.
View full details
SKU: B1666600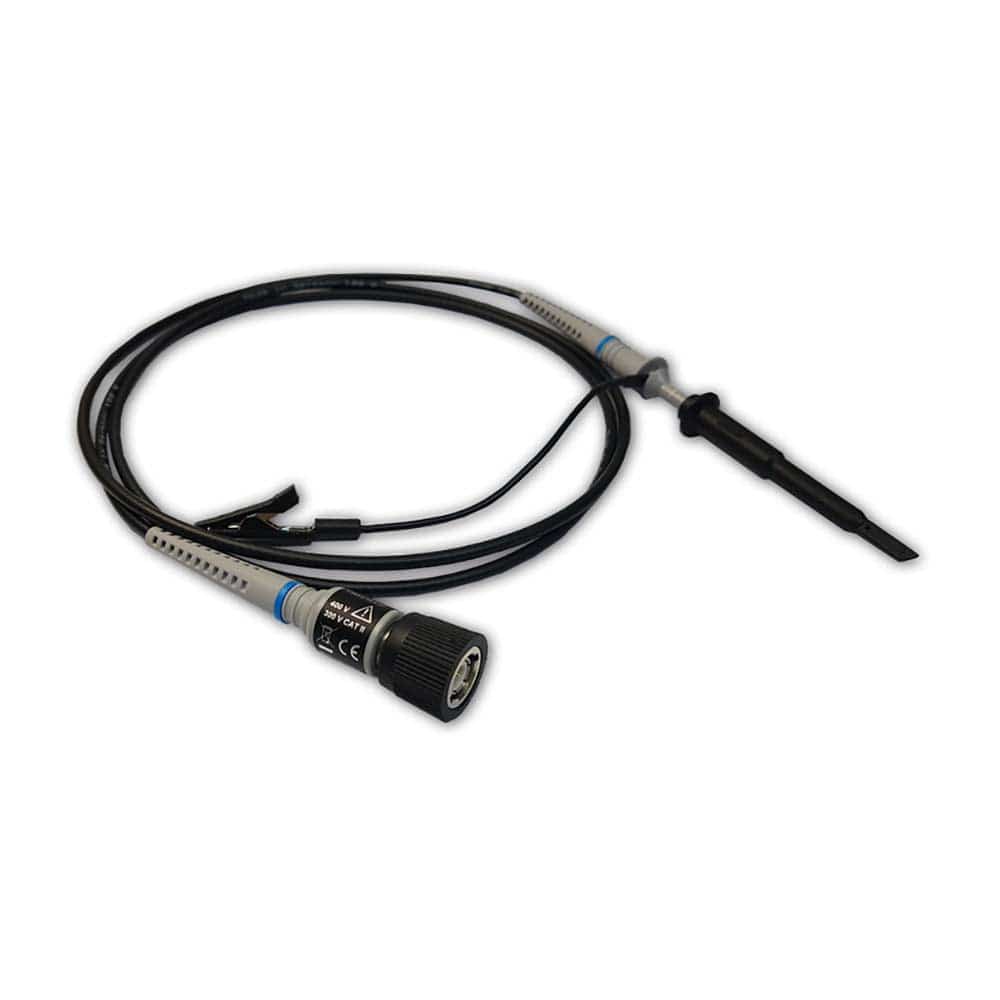 OMICRON-Lab PML111O Passive 10:1 Probe
Frequently Asked Questions
Have a Question?
Be the first to ask a question about this.
Ask a Question