10" 6-pin Locking Pogo-pin Test Head to 10-pin IDC

Pre-Ordered items ship within 10 days of ordering

The Tag Connect TC2030-IDC-10 6-Pin, 10" legged cable with Ribbon connector.

View full details
SKU: TC2030-IDC-10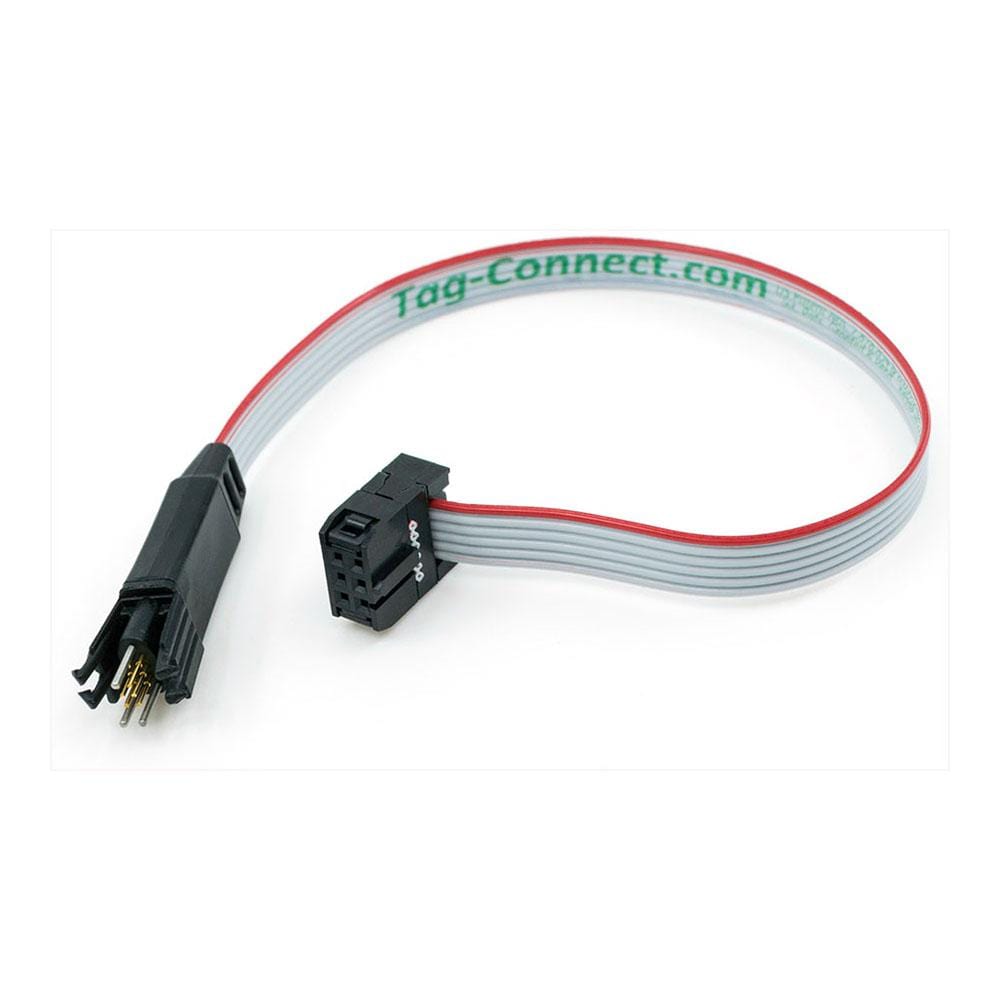 The TC2030-IDC-10 is our "Legged" 6-pin Plug-of-Nails™ 10" programming cable fitted with a 6-pin 0.1″ pitch ribbon connector.
The "Legged" or "With Legs" versions of our cables snap directly into a tiny footprint of holes and pads in your PCB. By eliminating the need for a mating header component, you not only save PCB space but also cost on every board!
See TC2030-IDC-NL for the "No Legs" version which has an even smaller footprint of about the size of an 0805 SMT resistor.
Popular applications include programming Atmel AVR, many Renesas MCU's (when used with our TC-Renesas E1 / E8a adapter) and Zilog. Also great for bringing our SPI / IIC / RS232 and test signal access.
Also available in 6″ lengths (TC2030-IDC). The shortest cable length is advised, especially for high-speed signals.
Tag Connect TC2030-IDC-10 Cable
Frequently Asked Questions
Have a Question?
Be the first to ask a question about this.
Ask a Question