The J-Link Target Supply Adapter provides a default voltage of 3.3 V to power the target using pin 19.
Key Features
The voltage can be adjusted by replacing resistors.
Introducing the Target Supply Adapter: Your Key to Flexible Supply Voltage!
The Target Supply Adapter is the ultimate solution for providing an adjustable supply voltage to your target board. Whether using a J-Link debug probe or a Flasher in-circuit programmer, this adapter ensures seamless integration with its standard 20-pin 0.1" socket on the J-Link side and a standard 20-pin 0.1" header on the target side.
One of the most significant advantages of the Target Supply Adapter is its ability to maintain a 1:1 connection of all debug signals, guaranteeing a smooth debugging experience.
Adjustable Voltage Range
This incredible adapter offers a fixed supply voltage of 3.3V, which suits most standard applications. However, we understand that different projects have varying voltage requirements. Therefore, we've designed the Target Supply Adapter to be easily adjustable within the range of 3.6V down to 0.8V. All it takes is changing a single resistor on the adapter (soldering required, resistor package SMD 0805), and you're good to go!
Powerful Performance
The Target Supply Adapter derives its power from the J-Link, which means it can deliver up to 400mA of current. However, please remember that the current capability depends on the target voltage. To help you understand better, here are some example target voltage/output current combinations:
  - 3.6V / 400mA*
  - 3.3V / 400mA* (default)
  - 2.5V / 300mA** 1.8V / 200mA**
  - 1.0V / 150mA**
Versatility at Its Finest
Whether you're a hobbyist, engineer, or tech enthusiast, the Target Supply Adapter is an essential tool for your electronics projects. Its adaptability and performance make it a must-have in your debugging arsenal.
View full details
SKU: 8.06.18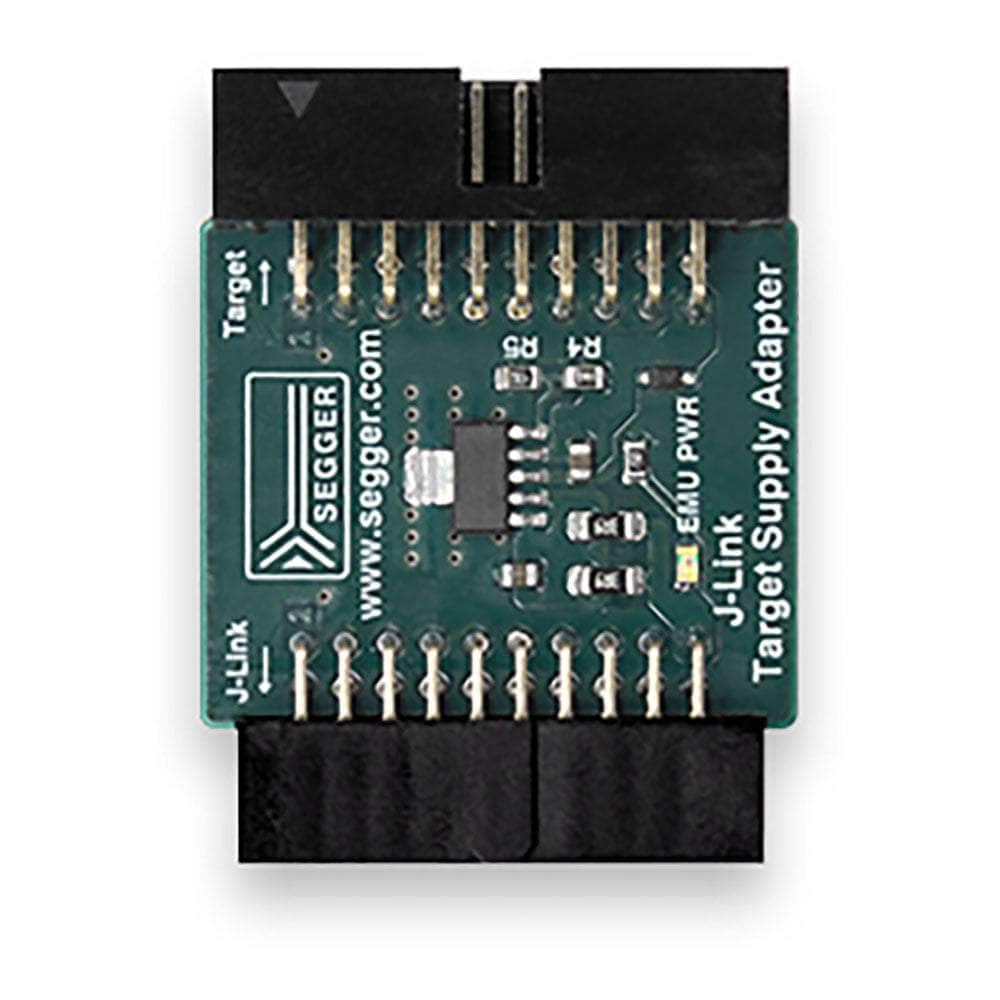 SEGGER Target Supply Adapter
Frequently Asked Questions
Have a Question?
Be the first to ask a question about this.
Ask a Question