Connects to DMX Signals for Debugging

Regular price

$241.00 USD

excluding tax

Regular price

Sale price

$241.00 USD

excluding tax

Unit price

per

Sale

Sold out

Pre-Ordered items ship within 3 days of ordering

The DMX-Break is a 'Break-Out Box' for DMX512. It is primarily intended for engineers and allows the pins of the DMX512 XLR connector to be individually isolated. It also provides a switched termination, a data activity light and can also be used to convert from XLR to RJ45.

Every tool box should have a DMX-Break.

View full details
SKU: DMX-Break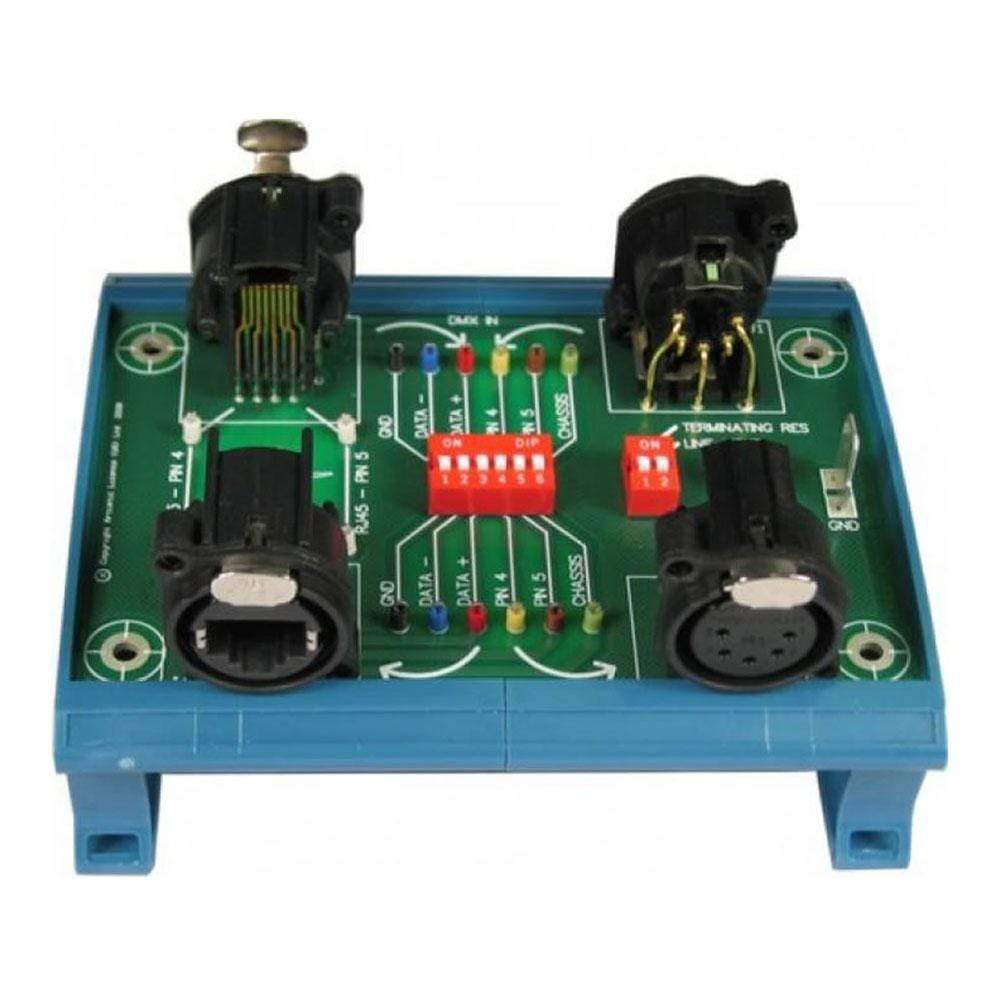 Monitoring Points
Multiple Scope and Meter monitoring points are provided which simplifies the tasks such as checking end of line termination and measuring common mode voltage.
The test points also provide a simple way of connecting the ZeroPlus LAP-C logic analyser range. The LAP-C includes a protocol decoder for DMX512, which provides a convenient way for the design engineer to verify DMX512 bus timing and packet decoding.
The product is supplied with a DIN Rail adapter. This can be retained to provide protection to the module or removed if not required.
Artistic Licence DMX-Breakout Module
Frequently Asked Questions
Have a Question?
Be the first to ask a question about this.
Ask a Question