Pre-Ordered items ship within 10 days of ordering
Key Features
Decodes over 130 Different Protocols
Pattern Generator for I2C, SPI, CAN, UART
Windows-based Software
Mixed Signal Stacking
Streams Captured Data via USB 3.0 to PC
The LAP-C Pro series Logic Analyzer offers a greatly improved memory capacity and sampling rate over its predecessor. With 256 Mb per channel, and with a sampling rate of up to 2GHz per channel, this is 10 times faster than the previous generation LAP-C. 
LAP-C Pro Protocol Analyzer can capture real-time signals, allowing you to review and analyze BUS signals and packet content. With over 130 different protocols, LAP-C Pro provides more advanced options for gathering and analyzing different data.
TuffTest Package
The LogicCube Pro is also available as a TuffTest package.  The TuffTest package includes a rugged, waterproof carrying case to protect your instrument and store it safely.
View full details
SKU: TT-LAP-C Pro-16064M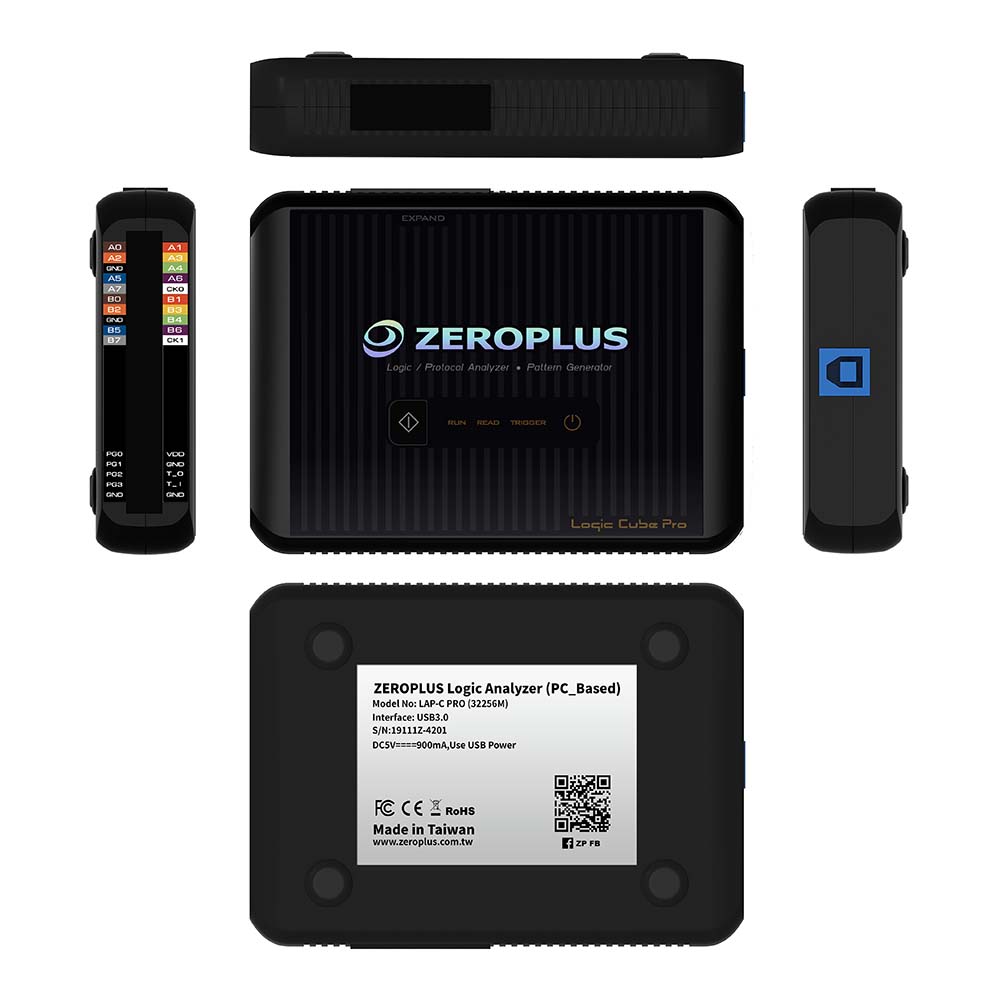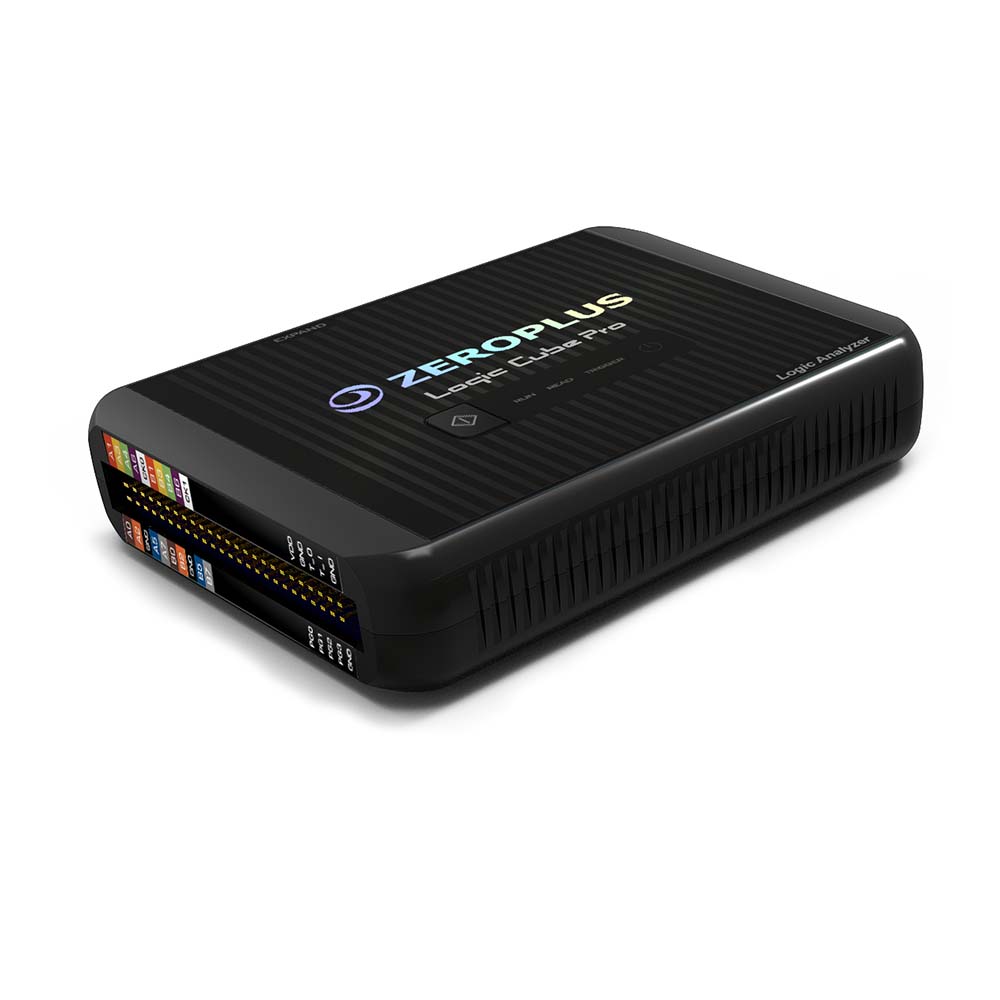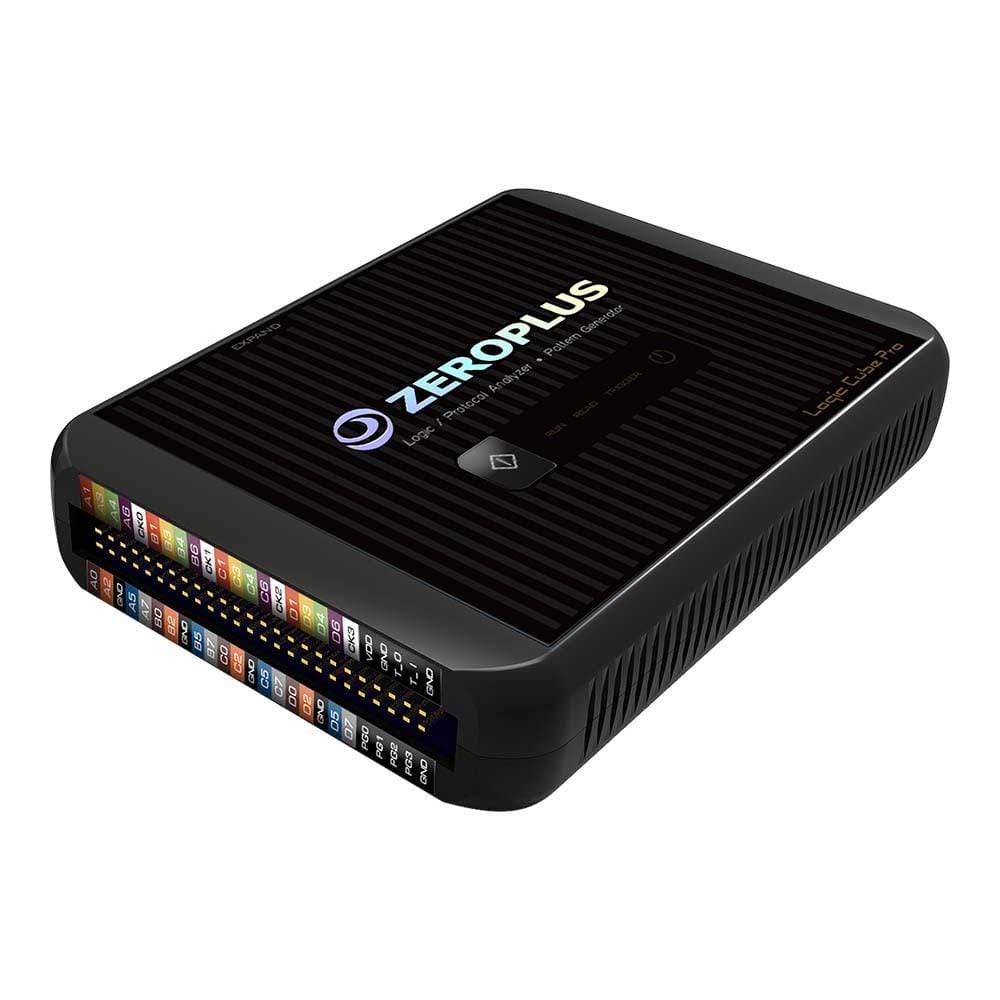 Large Capture Buffer
The LAP-C Pro has the largest capture memory on the market.  Up to 256Mbits per channel are available, depending on the analyser model.
Very Fast Sample Rate
The internal clock provides the fastest sample rates. When analysing 8-bits of data, a sample rate of 2GHz is possible.  A sample rate of 500KHz is still possible when capturing a full 32-bits of data.
High-Speed External Clock
An external clock can also be used to capture data.  This is usually limited to 100MHz, but external clock rates up to 250KHz are possible when using a High-Speed Adapter Kit. The High-Speed Adapter Kit is fitted with shielded cables, each fitted with its own ground wire, resulting in high noise-immunity.
Data Logging Function
Captured data can be sent to a host PC via a high-speed USB 3 interface for subsequent analysis.
Free Protocol Decoders
Over 130 different bus and protocol decoders are included as standard.  The decoders are built-in to the application software, making them easy to use.
Pattern Generator
The LAP-C Pro can generate test patterns for the most common bus signals: I2C, CAN, SPI and UART.  Test traffic can be transmitted from the LAP-C, and any response analysed.  This feature is fitted to all 32-bit analysers and as an option for the 16-bit analyser.
Software Support
The application software supplied with the LAP-C Pro will run on Windows 10, 8.1 and 7 (32-bit and 64-bit).
ZeroPlus LAP-C Pro Series Logic Analyser
Frequently Asked Questions
Have a Question?
Be the first to ask a question about this.
Ask a Question
So far, pretty good
I've had a LAPC16128 for ages and have mainly been using scope based logic analysers for the last approx 7 years. I needed something which could decode IEE-488 bus so dug out the LAPC. Apart from its limited memory it's better than any of the scope based analysers and the number of included decoders puts them all to shame.
I bought the LAP-C pro to get more memory and channels, so far I've checked that it worked OK (it does) but I haven't had a challenging task for it yet. On paper you get a much, much better analyser for about the same money as Tek, or Keysight want for a set of LA probes.
The Debug Store shipped it faster than they promised, so no problems there either.
Great Analyser
Much faster than my old Lap-C. Costs more but is still a very compelling price for over 130 protocols