Pre-Ordered items ship within 10 days of ordering
The Protocol Simulator Board B simulates data packets with sixty different protocols (see description below).
The board can send a single packet, the data for each packet being determined from a digital input to the board.  Alternatively, the board can be configurated to send a continuous stream of packets, each packet containing the same data.
The protocol is selected by a DIP switch.
View full details
SKU: PROT-SIM-B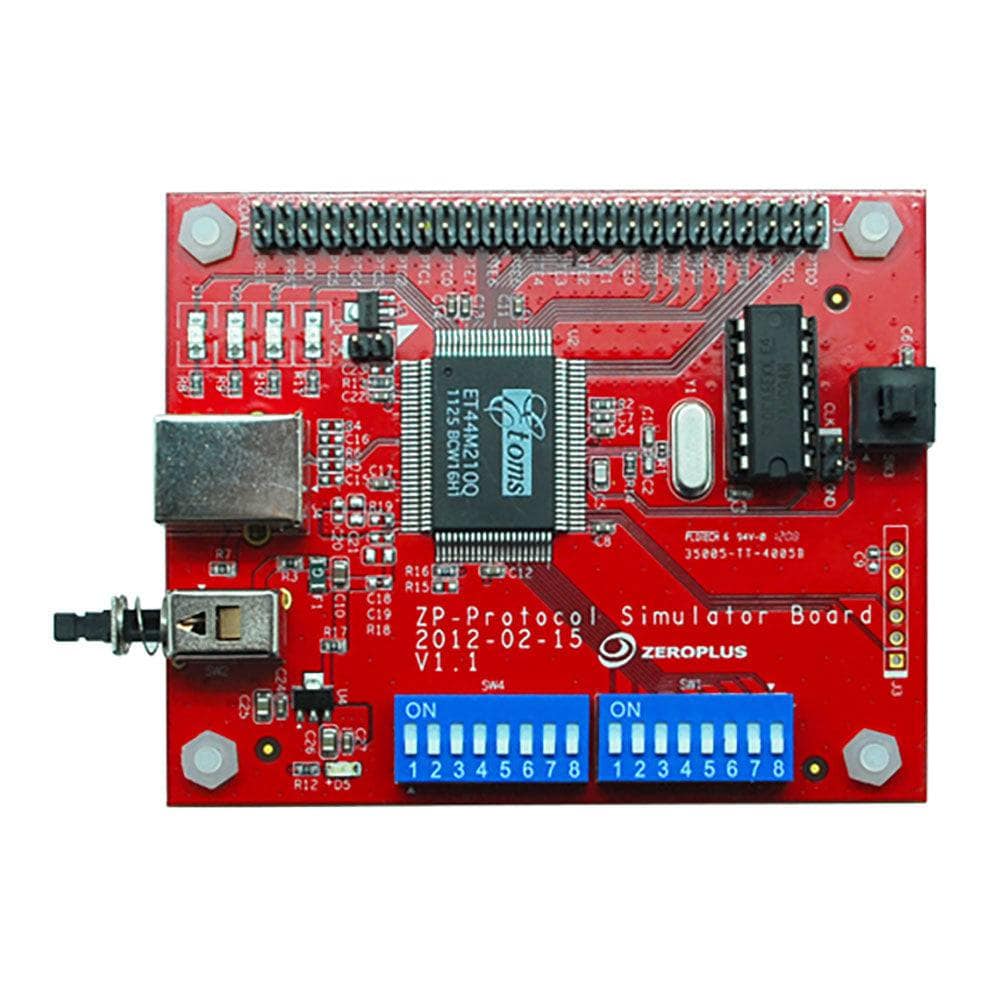 1-Wire
BDM
BMS
CMOS Image
Compact Flash 4.1
DALI Interface
Differential Manchester
DM114/DM115
DS1302
DS18B20
DSI Bus
eMMC
HD Audio
 
HDMI_CEC
HPI
I2C (EEPROM 24L)
I2C (EEPROM 24LCS61/24LCS62)
ISO7816 UART
LG4572
LPT
MicroWire (EEPROM 93C)
MIL-STD-1553
FWH
GPIB (IEEE488)
 
HART
 
KEELOQ Code Hopping
KNX
 
Line Code
MIDI
Miller
Modified Miller
Modified SPI
MVB
OpenTherm 2.2
PCI
Philips RC-5
Philips RC-6
Profibus
PT22262/PT2272
S2CWire/ AS2CWire
Samsung K9(NAND Flash)
SCCB
SD3.0
SDQ
SHT11
SPI (EEPROM AT25F)
SVID
SWD
SWP
Quad SPI
UNI/O
USB 2.0
Wiegand
WTB
WWV/ WWVH/ WWVB
YK-5
ZeroPlus Protocol Simulator Board Type B
Frequently Asked Questions
Have a Question?
Be the first to ask a question about this.
Ask a Question