Pre-Ordered items ship within 5 days of ordering
The Total Phase High-speed SPI Flash Demo Board is a useful tool for developers working with high-speed SPI flash memory. This board comes with a known good slave memory device that is capable of communicating at 50 MHz.
View full details
SKU: TP280210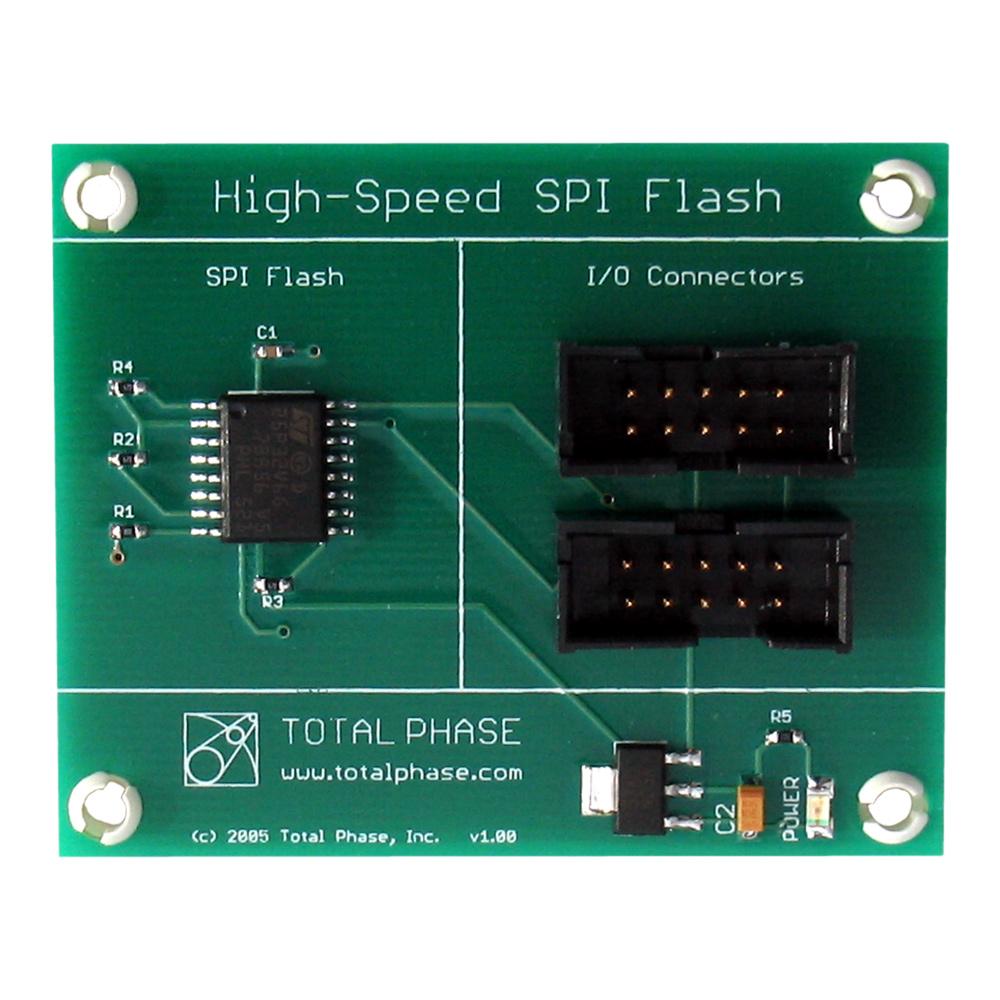 Features
Provides known working SPI flash memory for testing and debugging purposes.
Allows an easy connection between a Cheetah™ SPI Host Adapter and an Aardvark™ I2C/SPI Host Adapter or a Beagle™ I2C/SPI Protocol Analyser.
Target
SPI Flash Memory
M25P32 32 Mbit, Low Voltage, Serial Flash Memory With 50MHz SPI Bus Interface (Numonyx)
Total Phase TP280210 High-Speed SPI Flash Demo Board
Frequently Asked Questions
Have a Question?
Be the first to ask a question about this.
Ask a Question
What's Included
Total Phase TP280210 High-Speed SPI Flash Demo Board
High-Speed SPI Flash Demo Board