Pre-Ordered items ship within 5 days of ordering
The Total Phase Split Cable is for connecting the Aardvark™, Beagle™ or Cheetah™ to header pins or IC legs on your target board. A set of 10 high-quality grabber clips are included for attaching to IC legs and terminal pins.
View full details
SKU: TP240411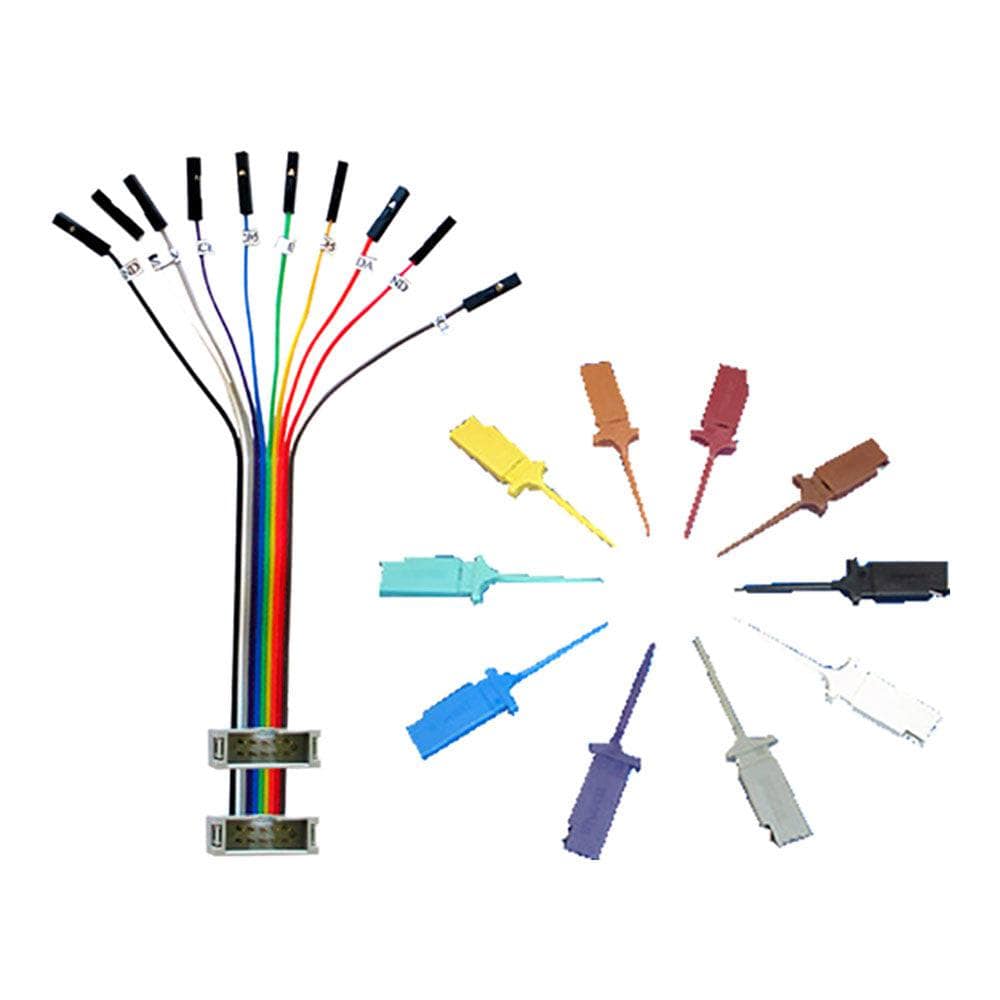 The 10-Pin Grabber Clip Split Cable has a 10-pin box header that attaches to the ribbon cable. Each individual lead has a different colour and is labelled with the pin name so that they are easy to identify.
10 - individually colour coded grabber clips are included:.
.
The connector is a standard 5x2 0.100" (2.54mm) pitch IDC type keyed box connector. Each individual lead is terminated with a single pin crimp connector with the same 0.100" (2.54mm) pitch. The cable is only 5" (12.7cm) long to minimize signal degradation.
Universal Use
The 10-Pin Grabber Clip Split Cable is an incredibly useful tool that will save you from having to create or purchase adapter boards for your 10-pin ribbon cable. Although it is labelled with the Aardvark™ I2C/SPI Host Adapter and Beagle™ I2C/SPI Protocol Analyser specific pinout, this split cable is universally adaptable to a variety of applications.
This split cable will connect to any standard 0.100" (2.54mm) pitch 10-pin keyed female IDC-type connector.
Total Phase TP240411 Split Cable with Grabbers
Frequently Asked Questions
Have a Question?
Be the first to ask a question about this.
Ask a Question
What's Included
Total Phase TP240411 Split Cable with Grabbers
Split Cable with Grabbers