254mm (10") 6-pin cable (non-locking) for Microchip ICD
Pre-Ordered items ship within 10 days of ordering
The Tag Connect TC2030-MCP-NL-10 cable is 254mm (10") long; offering the greatest flexibility for hard to reach boards.
However, for fast interfaces the shortest cable length is recommended and this should be borne in mind as long cables may prove to be unreliable in a few cases.
View full details
SKU: TC2030-MCP-NL-10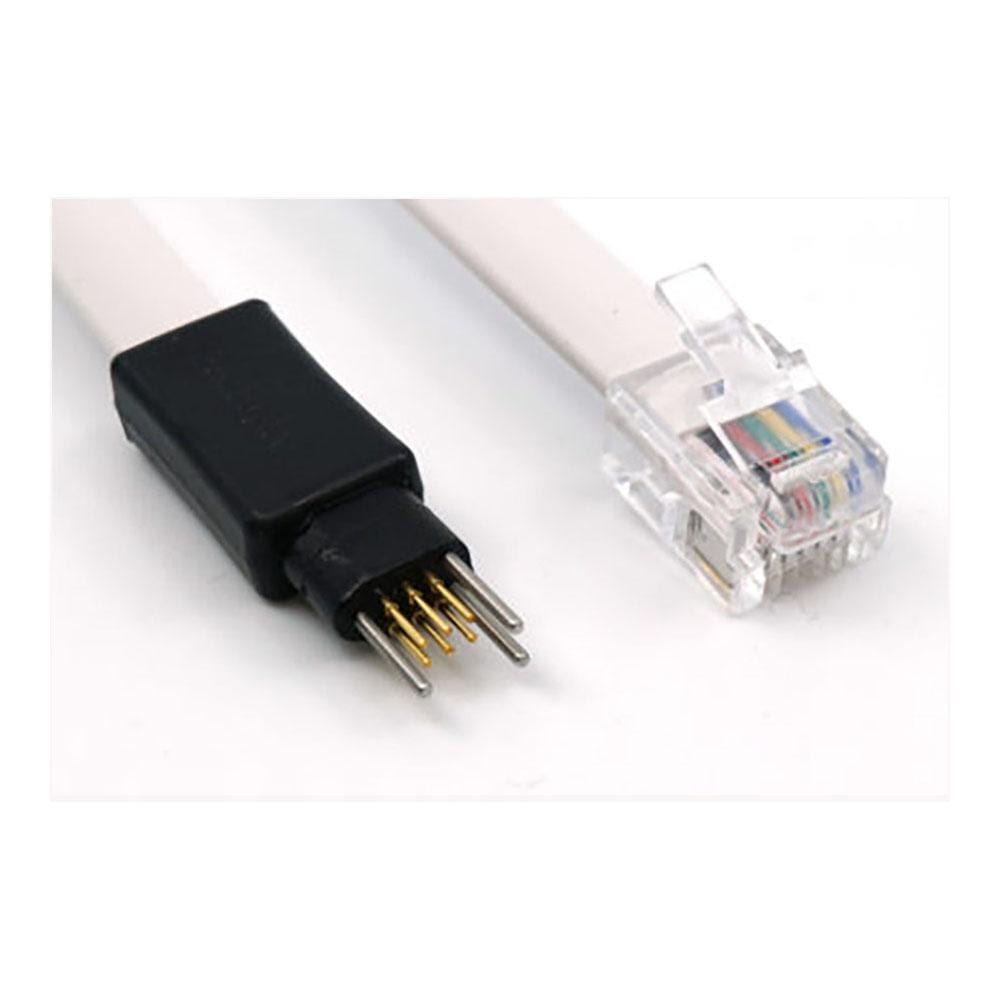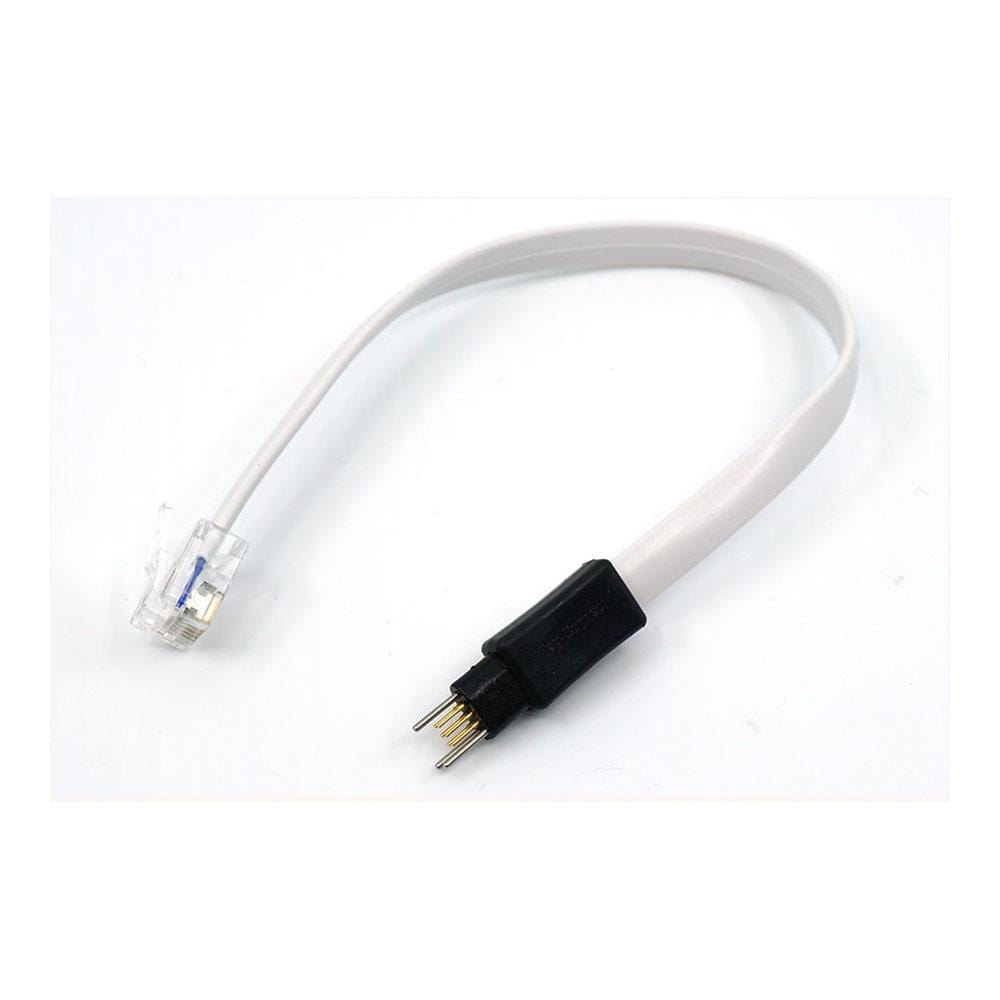 Tag-Connect is a simple and cost effective method of connecting a serial debugger or programmer to a target board.
Ease of Use
The standard RJ12 connector simply plugs into your debugger or programmer. The RJ12 connector is used widely with PIC development tools.
Save Money
No need for expensive and bulky RJ12 connectors on every board for programming and debugging. Tag Connect just pushes into its own special footprint. The cost of this for each board is almost ZERO.
Save Board Space
Tag-Connect needs a tint footprint - just 13sq mm for the Push-On version. The Tag-Connect footprint can be placed anywhere on your board, not only close to the edge but close to the CPU to keep signal path lengths as short as possible.
Reliable
Tag-Connect uses spring loaded Test pins (pogo), rated at 100,000 cycles. This offers a secure connection, time after time. The cable is rugged, designed for highly repetitive use.
Flexible
The Push-On (no legs) version is hand-held in position for as brief time, as long as the connection is required.
This makes it ideal for:
Programming application code during the production process
Running programs for board test
Tag Connect TC2030-MCP-NL-10 Cable
Frequently Asked Questions
Have a Question?
Be the first to ask a question about this.
Ask a Question