When pre-ordered, this item normally ships within 10 working days
The SmartADAPT MINI Board allows users to manually redirect signals sent from a pin on the development system to a pin of another additional board or device. This board is equipped with 160 male headers from a 16x10 header matrix and 8 jumpers that aid in adjusting the input lines. By routing the input lines to specific output headers, the user can form a new, desired pinout arrangement. The SmartADAPT MINI Board features two output and two input IDC10 headers compatible with MikroElektronika development and accessory boards. The SmartADAPT MINI board is designed to operate using both 3.3V and 5V systems.
Note: Pins 9 and 10 are universally reserved for VCC and GND among all MikroElektronika systems, leaving only eight output pins to be configurable.
View full details
SKU: MIKROE-206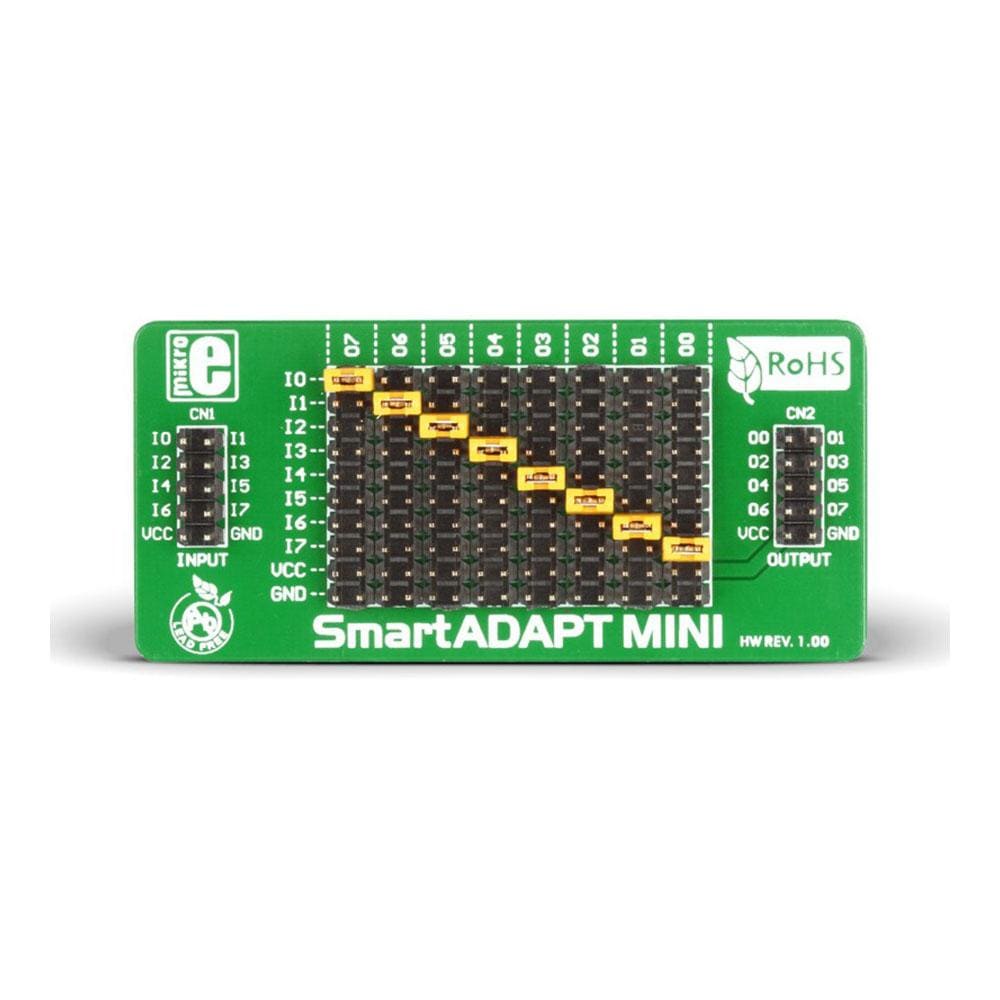 Board Connections
The SmartADAPT2 MINI Board is connected to the development system using 2x5 connectors CN1, which is connected to the development systems port via a flat cable with IDC10 connectors. For connection with another accessory board or device, use a 2x5 connector CN2. The add-on board can be provided with the power supply voltage from the development system it is connected to.
SmartADAPT MINI Board
Frequently Asked Questions
Have a Question?
Be the first to ask a question about this.
Ask a Question
Download Files