Regular price
$2,521.00 USD
excluding tax
Regular price
Sale price
$2,521.00 USD
excluding tax
Unit price
per
Sale
Sold out
Unleash the Power of SuperSpeed Trace Probe for Cortex-A/R/M Microcontrollers
Upgrade your development experience with the J-Trace PRO Cortex, the cutting-edge trace probe designed to provide unparalleled support for Cortex-A/R/M-based microcontrollers. Unlock the full potential of your projects and optimize your code like never before!
Continuous Streaming Trace with USB 3.0 Interface
Say goodbye to data transmission bottlenecks! J-Trace PRO Cortex boasts a superspeed USB 3.0 interface that enables seamless continuous streaming trace via USB, with full trace clock support. This means no more limitations from internal buffers and a faster data transmission rate, empowering developers with critical insights to fine-tune their applications.
Capture Complete Traces Over Extended Periods
Don't let elusive bugs slow you down! With J-Trace PRO, you can capture complete traces over long periods, allowing you to record infrequent and hard-to-reproduce bugs. This feature is particularly helpful when the program flow derails and stops in a fault state, giving you the tools to diagnose and resolve issues quickly.
SuperSpeed USB 3.0 Driven Debug Probe with 64 MB On-Board Trace Buffer
Experience lightning-fast download speeds with the J-Trace PRO Cortex. With up to 4.0 MB/s download speed and a generous 64 MB onboard trace buffer, you can work efficiently without any compromises.
Unmatched Features for Unparalleled Performance
The J-Trace PRO Cortex is not just a trace probe; it's a comprehensive solution for your development needs. It comes loaded with an array of powerful features:
Real-time streaming at full System Clock for instant feedback on your application's performance. Live profiling to fine-tune your application for optimal execution.
Instruction-level code coverage to meet regulatory requirements and gain visibility into executed code segments. Unlimited trace support for isolating and identifying hard-to-find code defects.
Supports a Wide Range of Targets
The J-Trace PRO Cortex supports Cortex-A, Cortex-R, and Cortex-M targets, providing versatility for your development projects. Whether you're working on a complex application for high-performance Cortex-A processors or embedded systems with Cortex-M cores, this trace probe has covered you.
Full J-Link Debug Functionality
In addition to its trace capabilities, the J-Trace PRO Cortex retains full J-Link debug functionality. You can enjoy the benefits of a powerful debug probe alongside exceptional trace capabilities, making it a true all-in-one solution for your development needs.
Further Advantages - Unlock the Full Potential
Take your development process to the next level with J-Trace PRO Cortex's extended trace features:
Code Coverage Analysis
Gain visibility over which parts of your application code have been executed, enabling you to verify test completeness and identify untested areas.
Execution Profiling
Understand which instructions are executed and how often, allowing you to identify performance bottlenecks and optimization opportunities.
Take advantage of the opportunity to supercharge your development workflow. Get the J-Trace PRO Cortex now and revolutionize how you optimize and debug your projects!
View full details
SKU: 8.20.00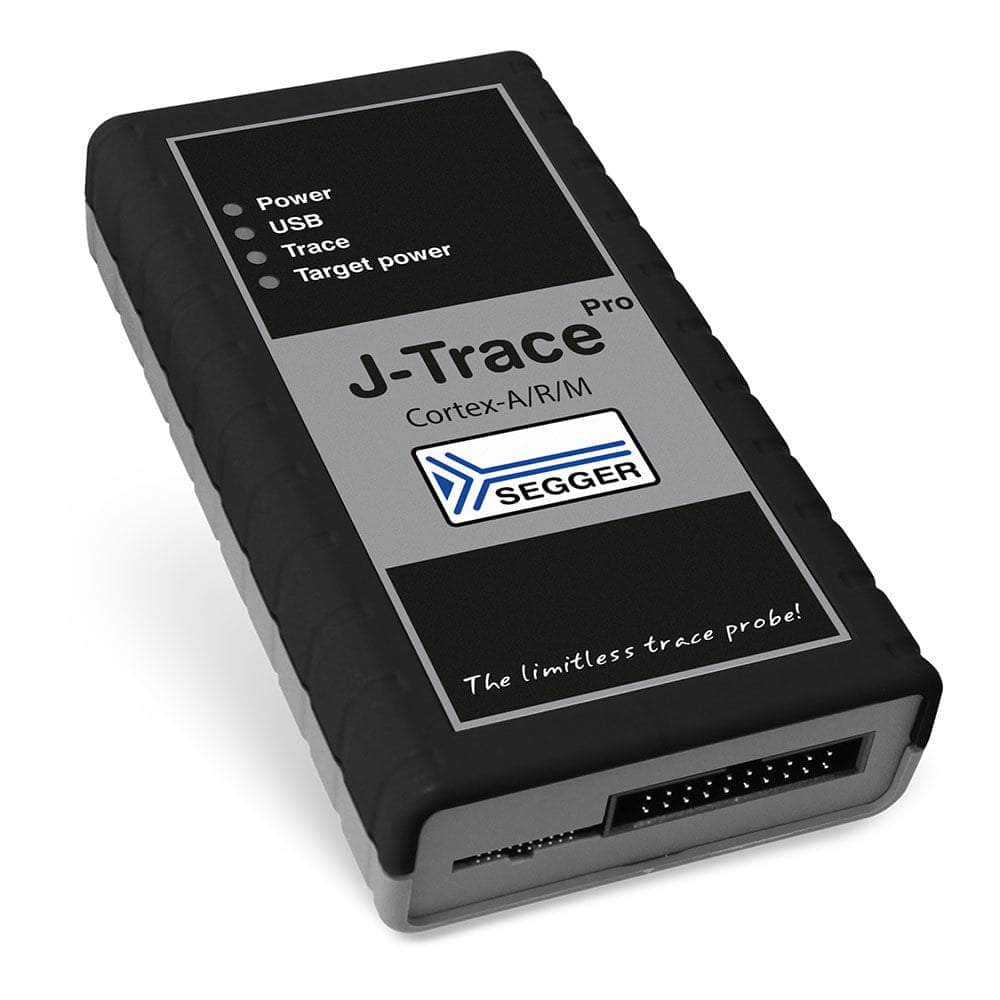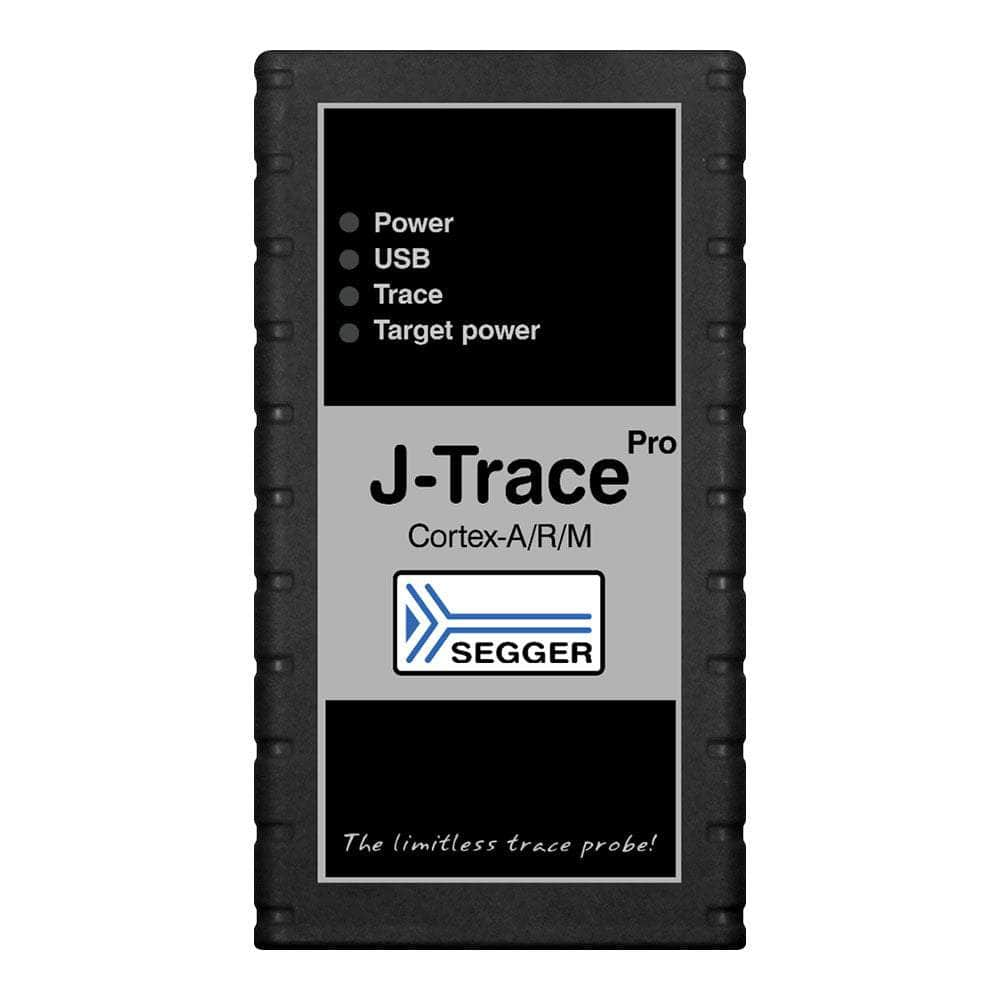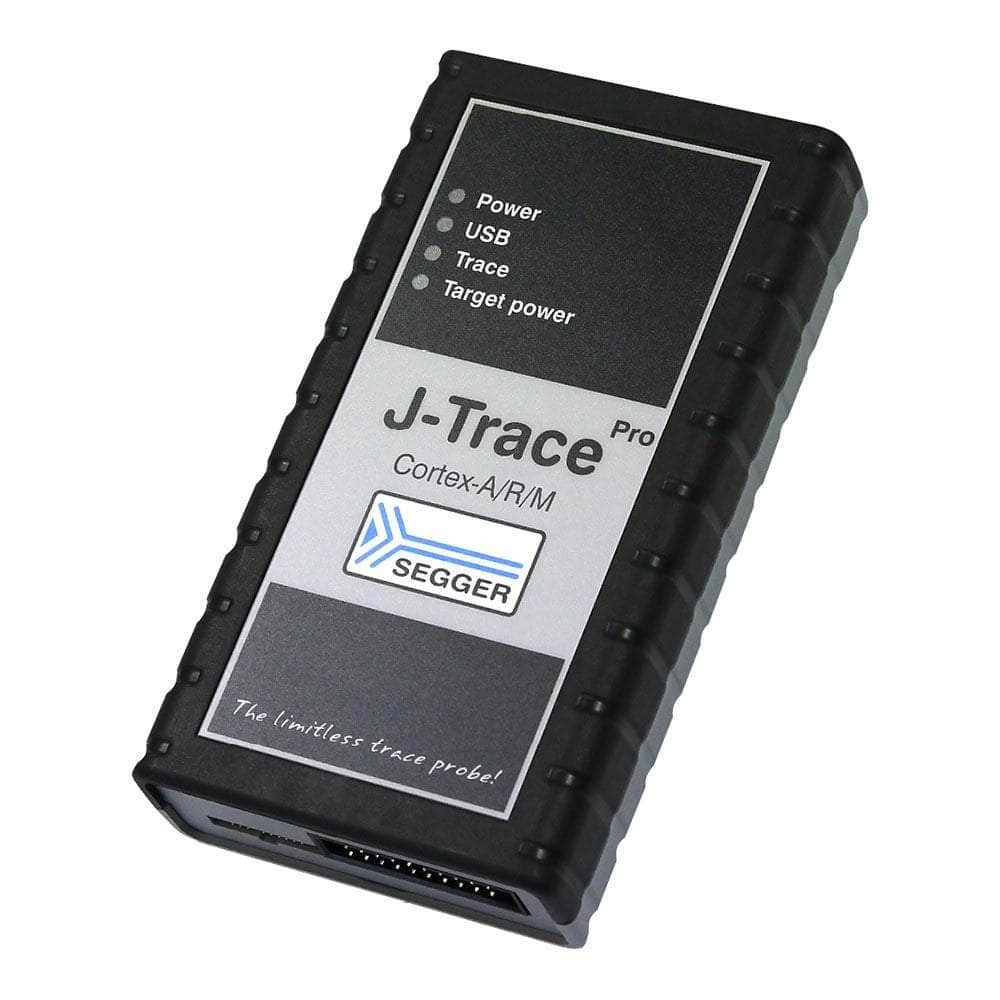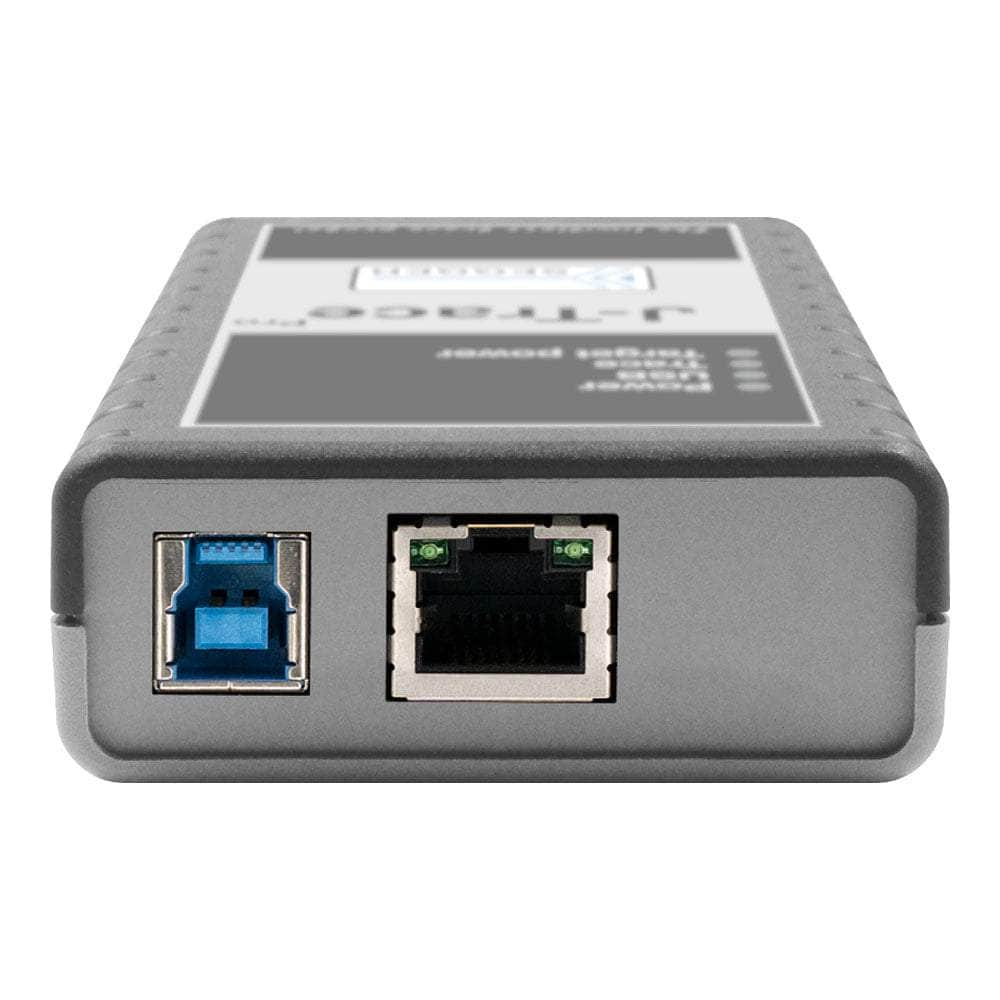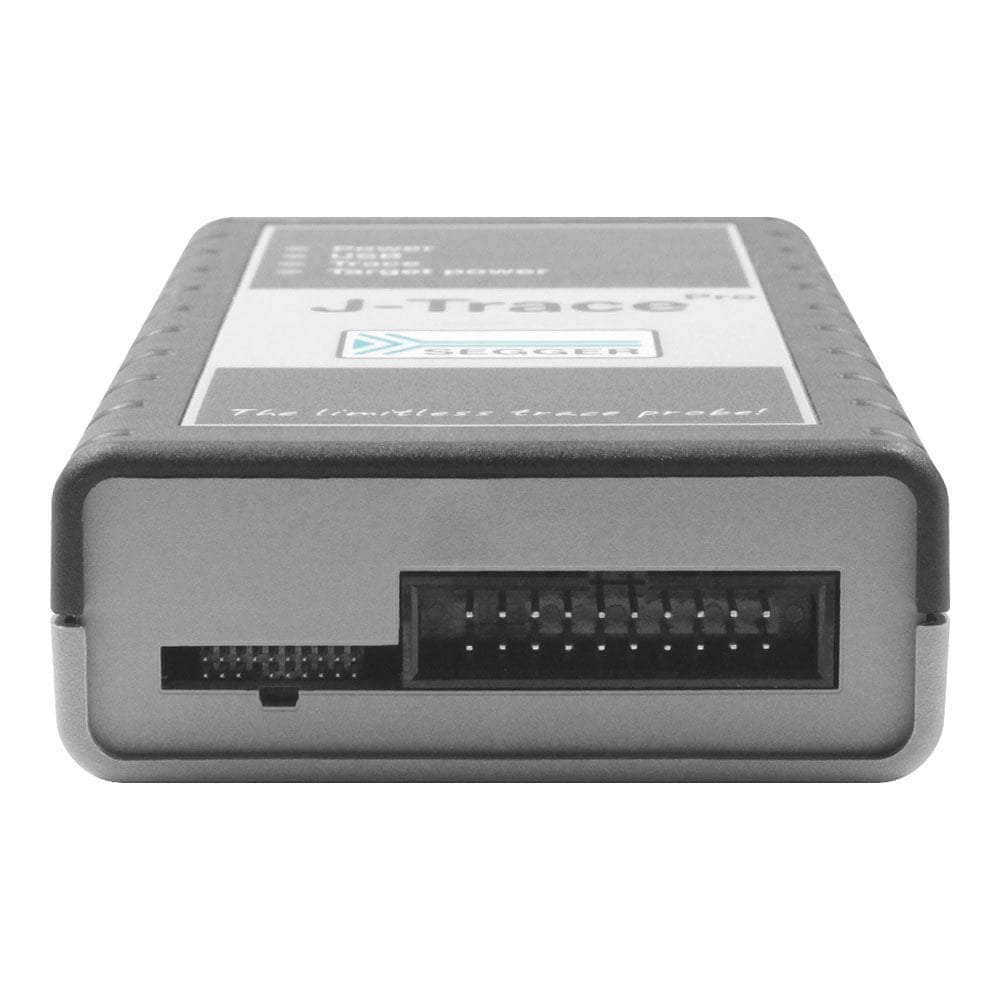 SEGGER J-Trace PRO Cortex Trace Debugger
Frequently Asked Questions
Have a Question?
Be the first to ask a question about this.
Ask a Question