Regular price
$2,524.00 USD
excluding tax
Regular price
Sale price
$2,524.00 USD
excluding tax
Unit price
per
Sale
Sold out
Introducing J-Trace PRO RISC-V: Unleash the Power of Superspeed Trace Probe!
Are you a developer working with RISC-V-based microcontrollers and needing a trace probe that provides lightning-fast performance and exceptional support? Look no further! Introducing the J-Trace PRO RISC-V, the ultimate solution to supercharge your debugging process.
Unprecedented Superspeed USB 3.0 Interface
The J-Trace PRO RISC-V has a cutting-edge superspeed USB 3.0 interface, revolutionizing how you interact with your microcontrollers. Experience continuous streaming trace via USB, boasting a full trace clock that eliminates the limitations imposed by internal buffers. Gone are the days of sluggish data transmission, as you now have the power to gain critical insights and optimize your code with unmatched efficiency.
Capture Complete Traces Over Extended Periods
Empowering developers with the ability to capture complete traces over extended periods, the J-Trace PRO RISC-V becomes an invaluable asset. Say goodbye to the frustration of dealing with infrequent and hard-to-reproduce bugs. With this trace probe by your side, you'll effortlessly record program flows even when they "run off the rails" and halt in a fault state, allowing you to dive deep into the root of any issue.
SuperSpeed USB 3.0 Driven Debug Probe
The J-Trace PRO boasts unlimited streaming trace capability, thanks to its 64 MB onboard trace buffer, designed exclusively for RISC-V devices. You'll never have to compromise on performance or miss a crucial moment in your debugging process again.
Lightning-Fast Download Speeds
Experience lightning-fast download speeds of up to 4.0 MB/s, ensuring your development workflow remains smooth and uninterrupted. Spend less time waiting and more time crafting exceptional code.
Don't let slow and inefficient trace probes hinder your development progress. Upgrade to the J-Trace PRO RISC-V and witness a transformation in your debugging capabilities. Supercharge your productivity and unlock the true potential of your RISC-V-based microcontrollers today!
View full details
SKU: 8.22.00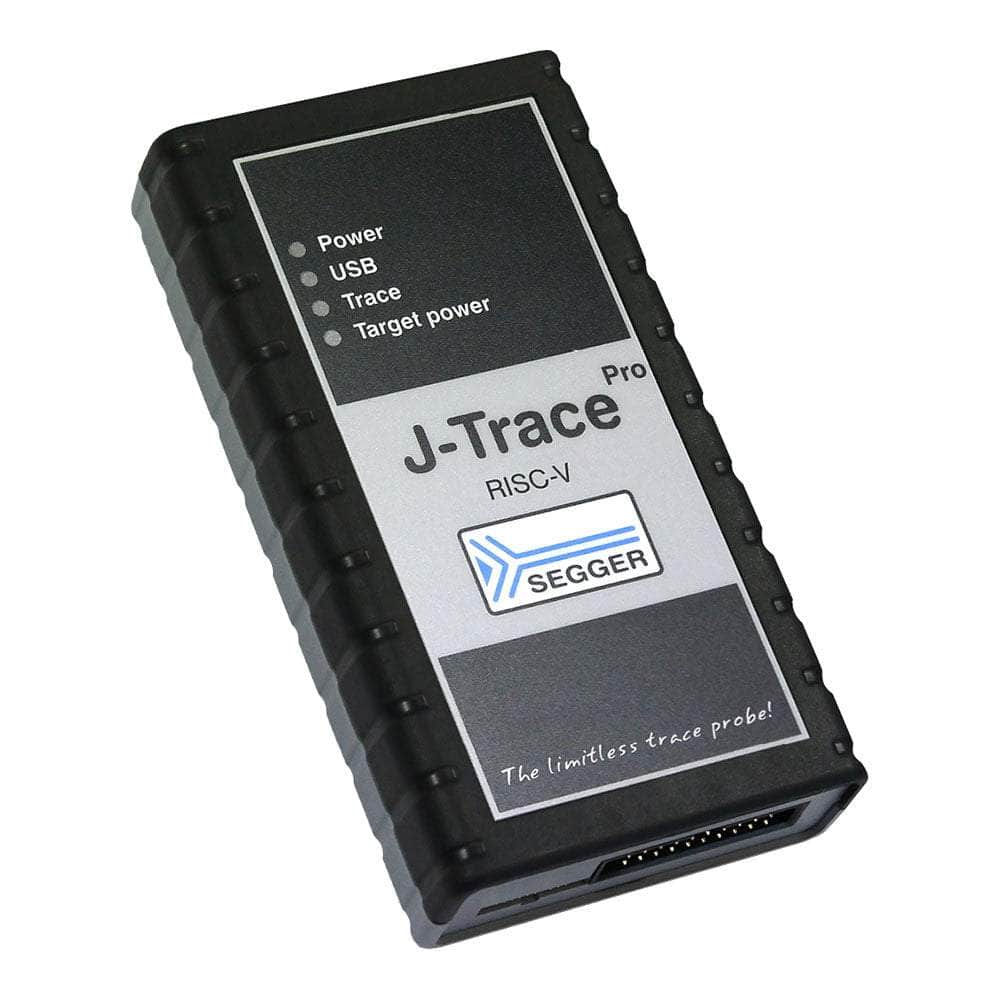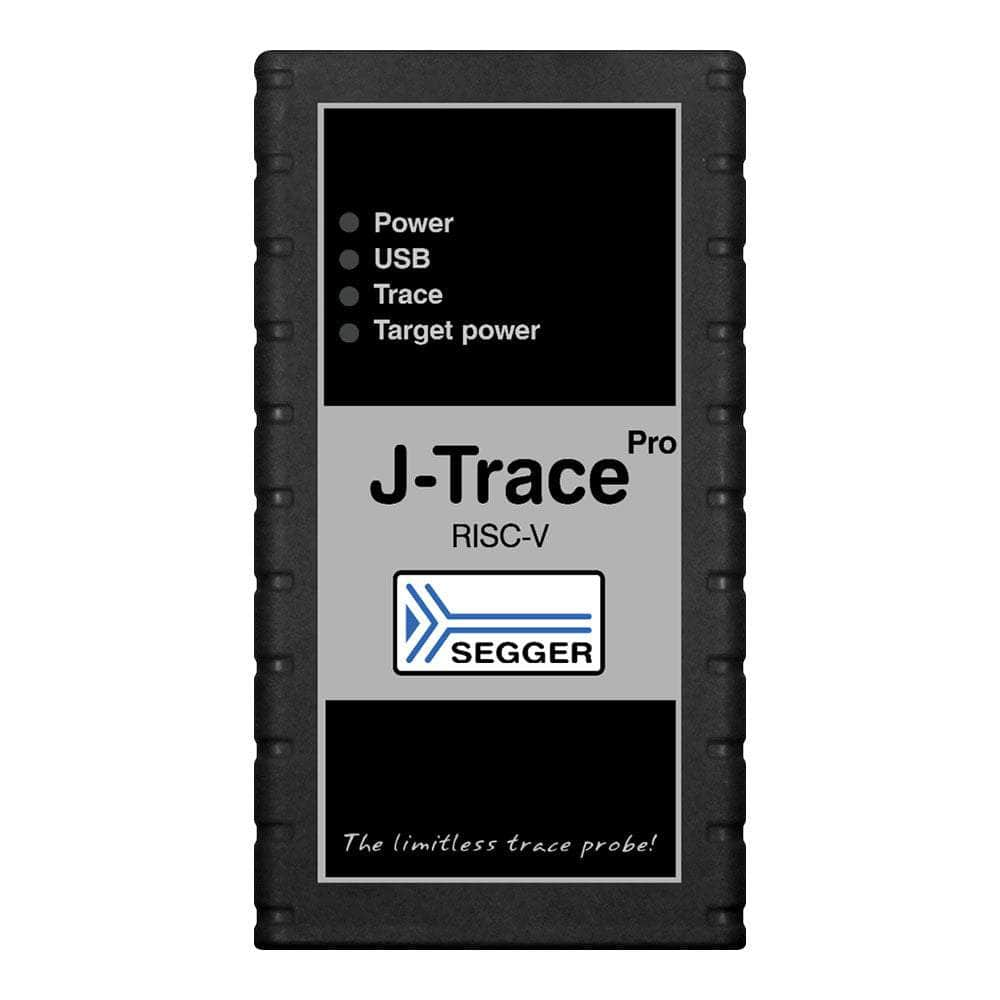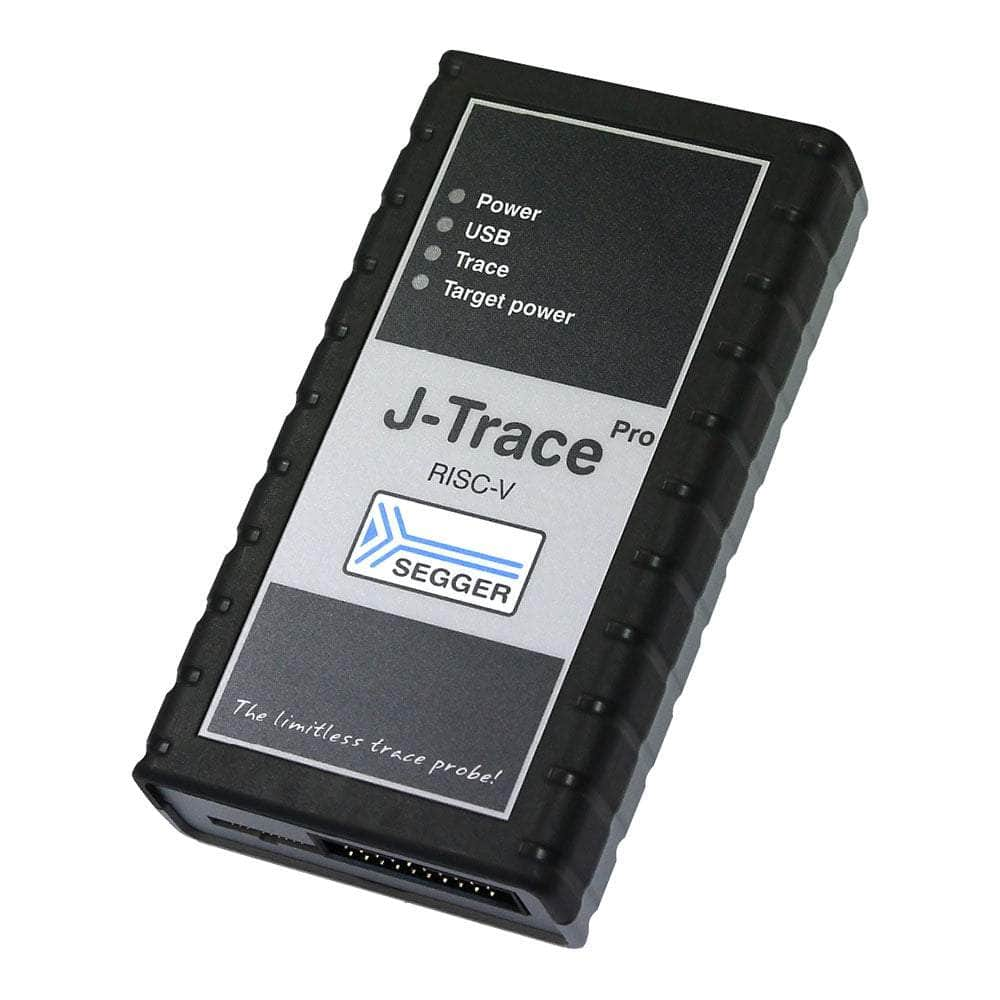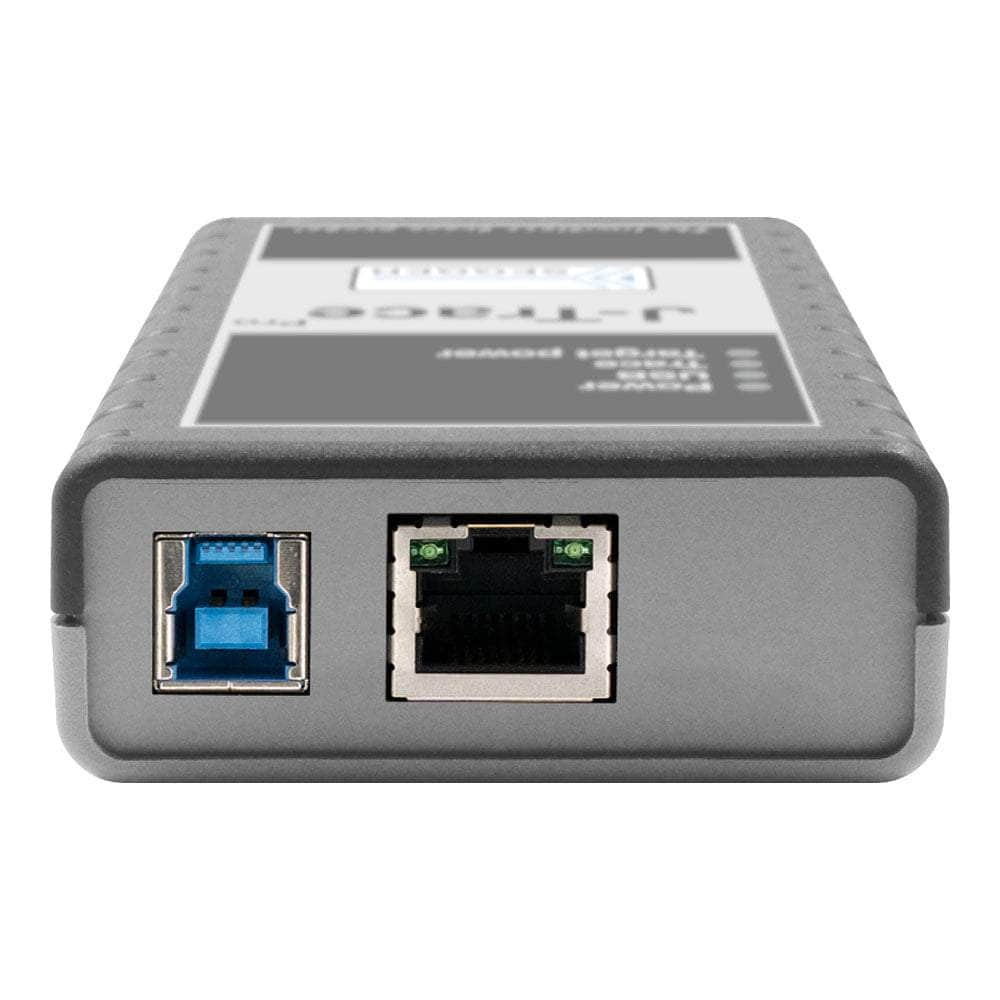 SEGGER J-Trace PRO RISC-V
Frequently Asked Questions
Have a Question?
Be the first to ask a question about this.
Ask a Question