Adapts from the standard 20 pin 0.1" J-Link connector to the 6-pin 0.1" AVR SPI connector, 6-pin 0.05'' AVR SPI connector or 10-pin 0.1'' AVR SPI connector.
Introducing the AVR SPI Adapter: Seamless Connection for Microchip AVR Devices and SEGGER Flasher
Upgrade your programming and flashing experience with the AVR SPI Adapter, a powerful tool designed to connect Microchip AVR devices with SEGGER Flasher devices effortlessly. Say goodbye to compatibility headaches and embrace smooth data transfer for your projects.
Key Features
Our AVR SPI Adapter comes packed with incredible features that make it the ultimate choice for your programming needs:
Versatile Connectivity
With the AVR SPI Adapter, you can connect 6-pin and 10-pin Microchip headers, providing unmatched flexibility to work with a wide range of target devices.
Optional Target Hardware Power
No need to worry about external power sources for your connected target hardware. The AVR SPI Adapter allows you to power the target device directly. Simply use the Jumper to select between 3.3 V and 5 V supply voltage, tailoring it to your specific requirements.
Hassle-free VTREF Connection
When the supply option is jumpered, the target is conveniently supplied via the VTREF connection, saving you time and effort during setup.
View full details
SKU: 8.06.25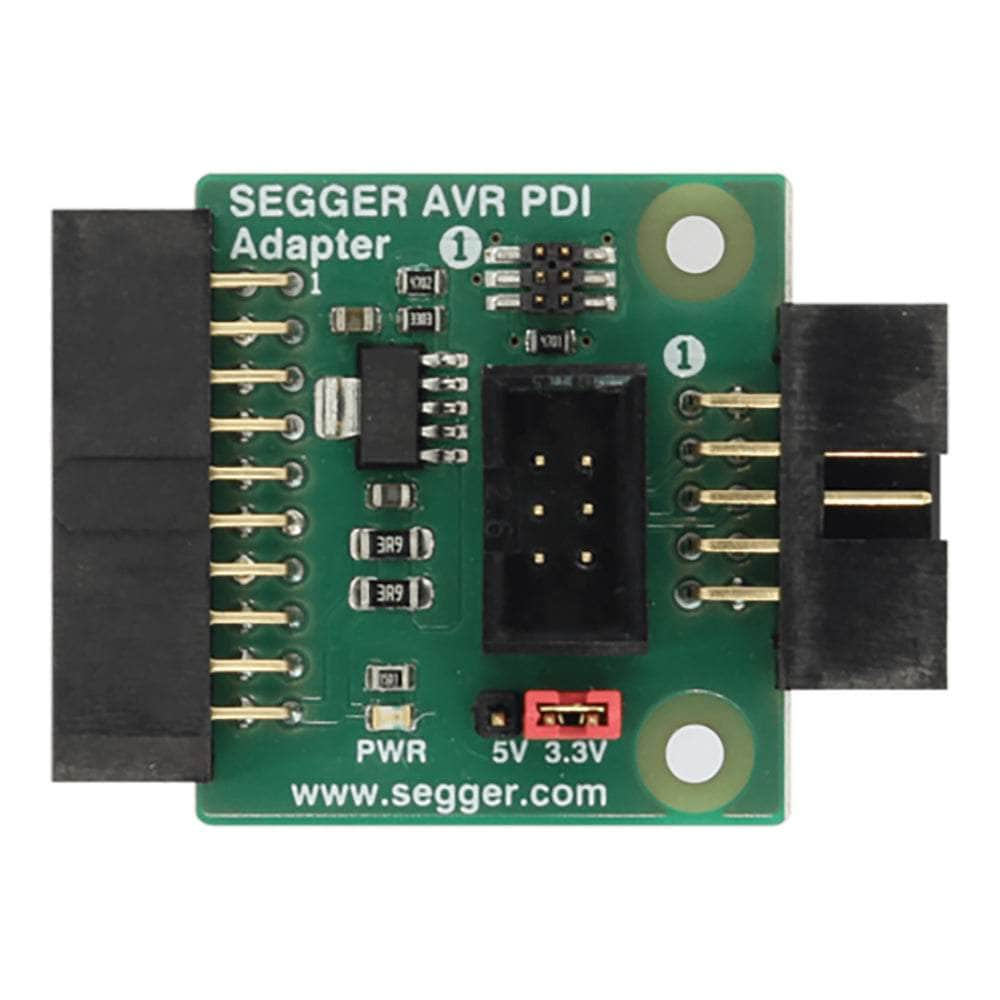 SEGGER AVR SPI Adapter
Frequently Asked Questions
Have a Question?
Be the first to ask a question about this.
Ask a Question