The STM8 Adapter maps from the standard 20-pin 0.1" connector to the SWIM connector, and the 10-pin 0.1"-pitch connector.
Ultimate Flash Programming Solution! Experience Seamless Flash Programming
Are you looking for a reliable and efficient way to perform flash programming for your STM8 devices? Look no further! The STM8 Adapter is here to revolutionize your programming experience.
Enhanced Connectivity for Effortless Programming
With the STM8 Adapter, say goodbye to connectivity woes! This cutting-edge adapter effortlessly converts the standard 20-pin 0.1" connector to the SWIM connector and a standard 10-pin connector, ensuring smooth and reliable communication with your target board.
Flexible Powering Options
No need to worry about power sources! The STM8 Adapter has an external input connector that allows you to power your target board conveniently. Plus, it offers the option to power the connected target hardware, providing you with the necessary flexibility.
You can easily select between 3.3 V and 5 V supply voltages using a Jumper, making it adaptable to your specific requirements. When the supply option is jumpered, your target is smoothly supplied via the VCCT connection, ensuring uninterrupted programming sessions.
View full details
SKU: 8.06.22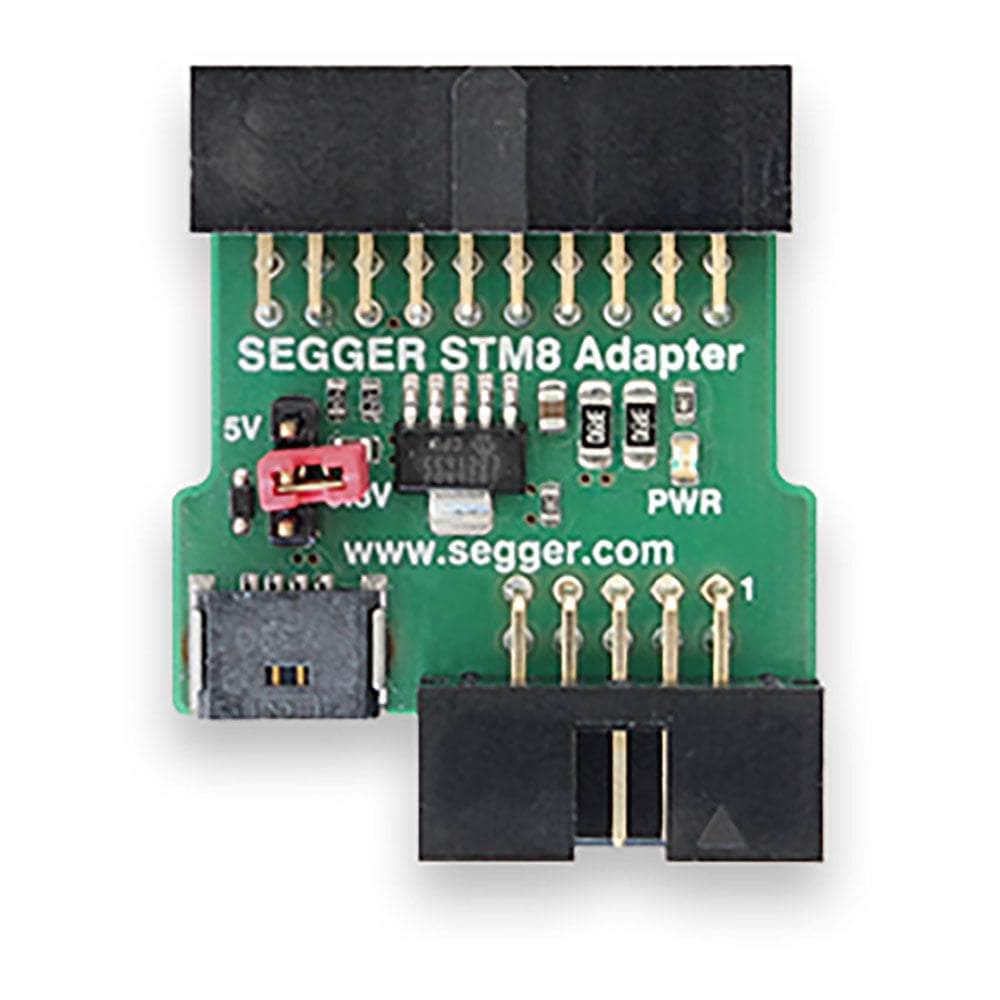 SEGGER STM8 Adapter
Frequently Asked Questions
Have a Question?
Be the first to ask a question about this.
Ask a Question