Adapts from 0.1" 20-pin standard connector to 2mm 20-pin connector
Introducing the 2mm Adapter: Your Perfect Connector Solution!
Are you tired of struggling to connect devices with different pin sizes? Look no further! The cutting-edge 2mm Adapter is here to save the day.
Seamless Adaptation with Precision
With the 2mm Adapter, you can effortlessly adapt from a standard 20-pin connector to a 20-pin 2mm pitch connector. No more worrying about incompatible connections!
A True 1:1 Adapter
What sets the 2mm Adapter apart is its remarkable 1:1 adaptation feature. You can rest assured that the 2mm pitch connector's pinout is identical to the standard 20-pin connector, guaranteeing a seamless and efficient connection every time.
Why Choose the 2mm Adapter?
- Swift and hassle-free conversion between connectors.
- High-quality design for optimal performance and durability.
- Say goodbye to connection issues and compatibility headaches.
Get Your 2mm Adapter Today!
Take advantage of this game-changing solution for your connector needs. Order your 2mm Adapter now and experience a new level of convenience and reliability in your connections.
View full details
SKU: 8.06.11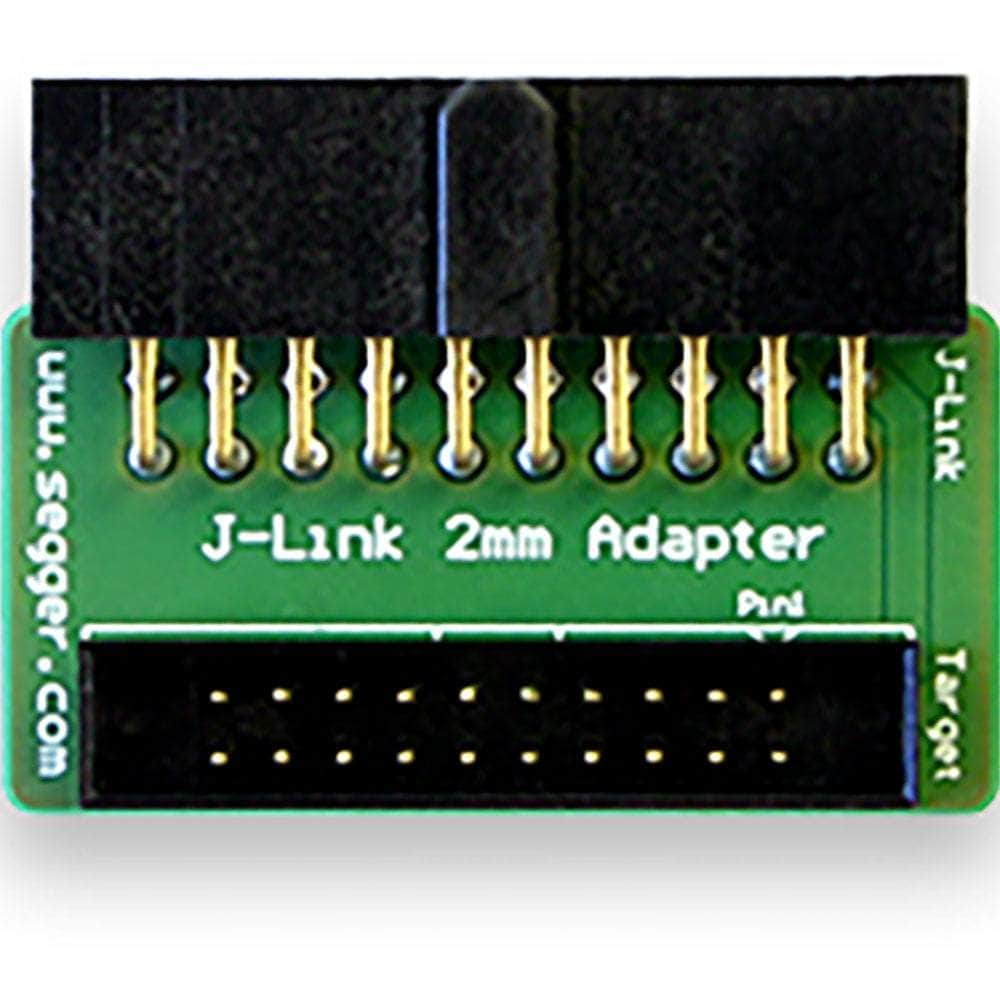 SEGGER 2mm Adapter
Frequently Asked Questions
Have a Question?
Be the first to ask a question about this.
Ask a Question