Adapts the standard J-Link 20-pin 0.1" target connector to TI CTI-20 connector.
Introducing the TI-CTI-20 Adapter: Your Perfect Connection Solution!
If you want to avoid dealing with incompatible connectors, look no further! The TI-CTI-20 Adapter saves the day by seamlessly adapting from the standard 20-pin 0.1" target connector to the TI CTI-20 connector. Say goodbye to connector frustrations and embrace smooth, hassle-free connections.
Connect with Confidence
With our TI-CTI-20 Adapter, you can effortlessly connect J-Link or Flasher to evaluation boards equipped with TI MCUs that feature a TI CTI-20 connector, such as the AM335x evaluation module. No more worries about compatibility issues - our adapter has you covered!
Foolproof Design
We understand the importance of simplicity and safety. Our TI-CTI-20 Adapter boasts a clever design with a key on pin 6, ensuring it can always be connected correctly. You can now connect confidently, knowing the adapter is foolproof and secure.
View full details
SKU: 8.06.06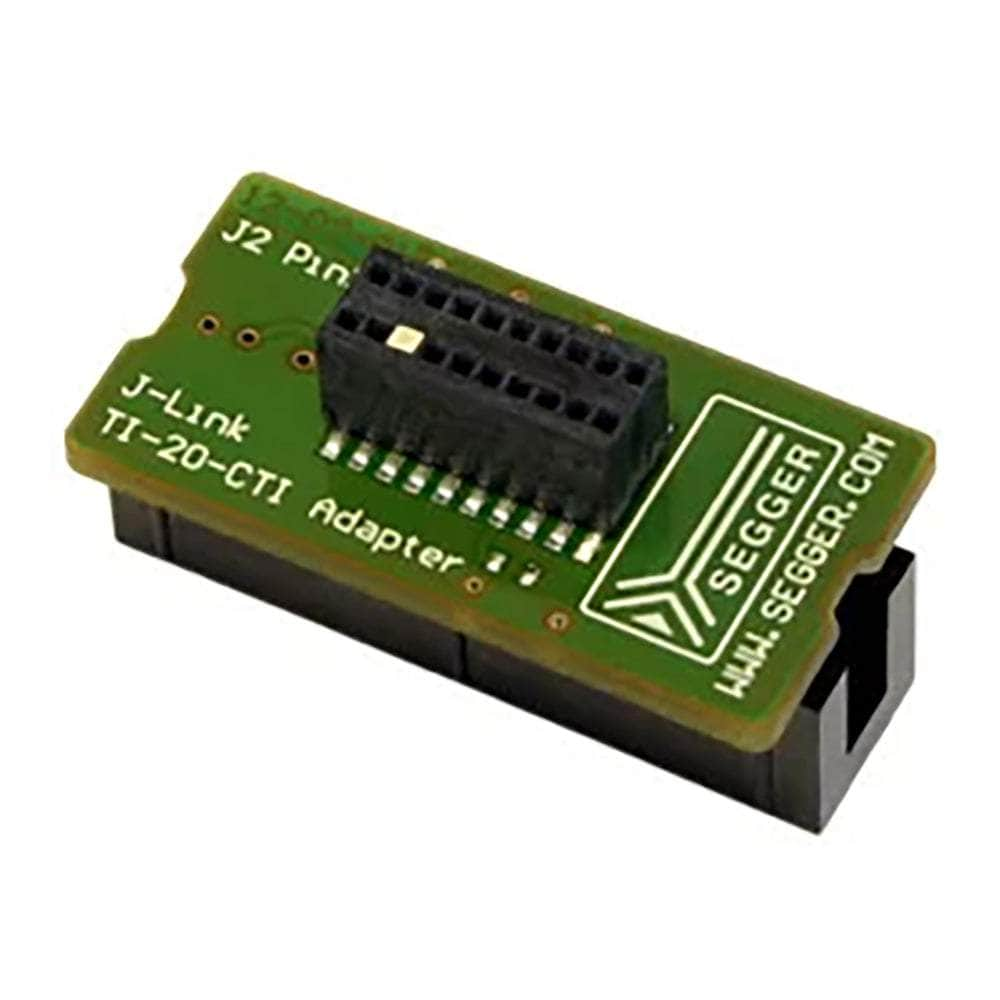 SEGGER TI-CTI-20 Adapter
Frequently Asked Questions
Have a Question?
Be the first to ask a question about this.
Ask a Question