Introducing the 14-Pin TI Adapter: Seamlessly Connect and Boost Your TI MCU Experience!
If you're seeking a reliable solution to establish connections between your J-Link or Flasher and target hardware that utilizes a TI MCU, look no further! Our cutting-edge 14-Pin TI Adapter is here to simplify and streamline your development process.
Enhanced Connectivity for TI MCU Devices
Experience seamless compatibility with TI MCUs and unlock their full potential with our 14-pin connector. Designed specifically by TI, this adapter allows you to effortlessly interface with a wide range of target hardware, including popular devices like the BeagleBoard featuring an OMAP3530.
Versatile Interface Solution
The 14-Pin TI Adapter is engineered to adapt from a 20-pin 0.1'' JTAG connector to a 14-pin 0.1'' JTAG connector, offering you the flexibility and versatility you need for various hardware setups. Say goodbye to compatibility issues and say hello to a hassle-free connection experience!
Keep limited connectivity from holding you back. Upgrade your development game today with the 14-Pin TI Adapter and revolutionize your interaction with TI MCUs. Order your TI adapter now to experience smoother connections, efficient development, and enhanced results!
View full details
SKU: 8.06.03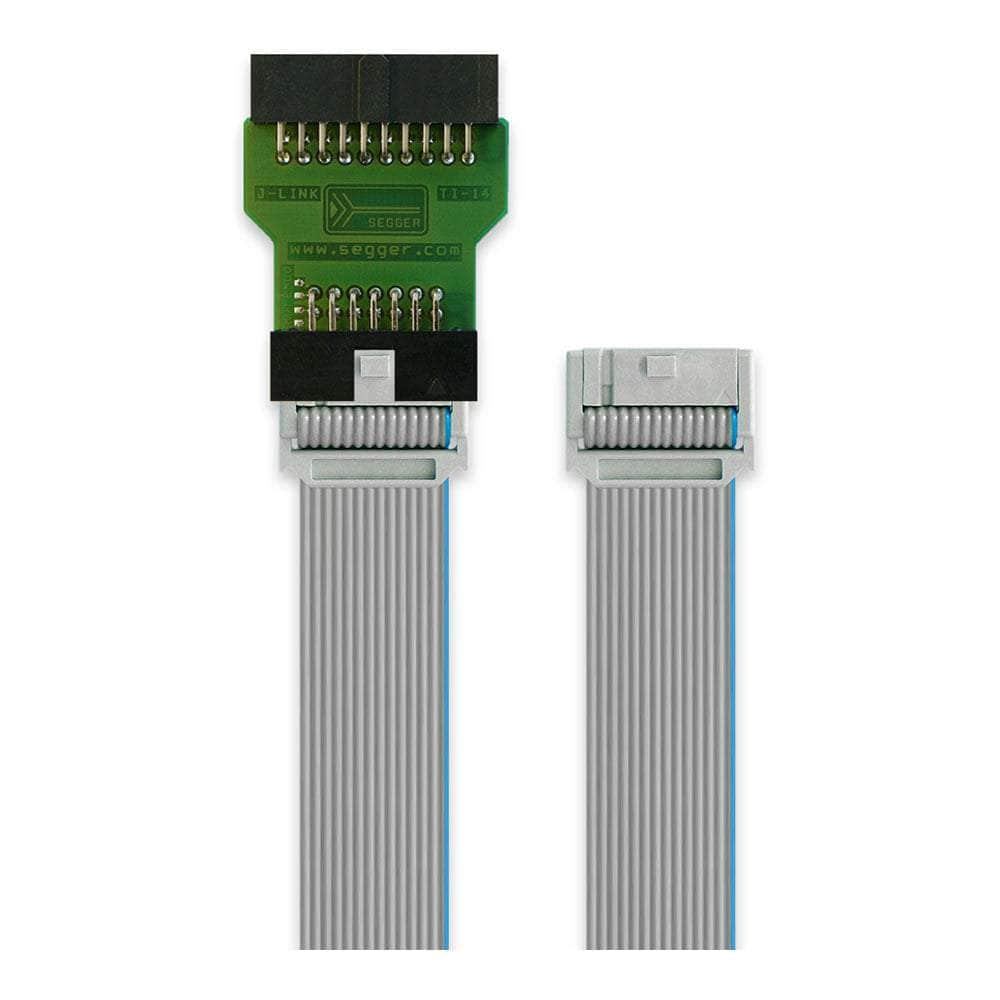 SEGGER 14-Pin TI Adapter with Cable
Frequently Asked Questions
Have a Question?
Be the first to ask a question about this.
Ask a Question