Adapts from .1" 20-pin Standard connector to 14-pin RX600 JTAG connector incl. .1" 14-pin cable

Regular price

$125.00 USD

excluding tax

Regular price

Sale price

$125.00 USD

excluding tax

Unit price

per

Sale

Sold out
Introducing the RX Adapter: Unleash the Full Potential of Your Renesas RX Series MCUs!
Upgrade your development experience with the revolutionary RX Adapter, designed to seamlessly connect your J-Link or Flasher to your target hardware featuring Renesas RX600 / 200 / 100 series MCUs. Unlock the true power of your microcontrollers and supercharge your projects!
Ensure Optimal Performance with the Latest Revision
When utilizing the RX Adapter, you must ensure that you are equipped with the latest revision of this remarkable adapter. Older revisions might need more support for specific features, such as FINE interface support. Take advantage of enhanced functionalities and get the most out of your setup with cutting-edge revision 5.
Quick Verification with Back-Side Revision Display
Verifying the current revision of your RX Adapter is a breeze! Check the back side of the adapter, and you'll find the indicated revision number. For revision 5, it'll be prominently displayed. You might observe a production date instead of a revision number in some older revisions. If you encounter such a case, it's time to upgrade to revision 5 or any newer version!
Experience Versatility with Optional Target Hardware Power
Take full control of your target hardware's power with the RX Adapter's optional power supply feature. Whether you prefer 3.3 V or 5 V supply voltage, you can easily toggle between them using the convenient Jumper. Connect your target via the VTref connection (pin 8) and activate the supply option jumper to enable the power supply to your hardware.
Ready-to-Go Configuration
Your convenience is our priority! The RX Adapter comes pre-configured with the option "do not power target" (jumper open) so that you can kickstart your projects without any hassle. Get started immediately and experience the seamless connectivity and robust performance of the RX Adapter!
View full details
SKU: 8.06.01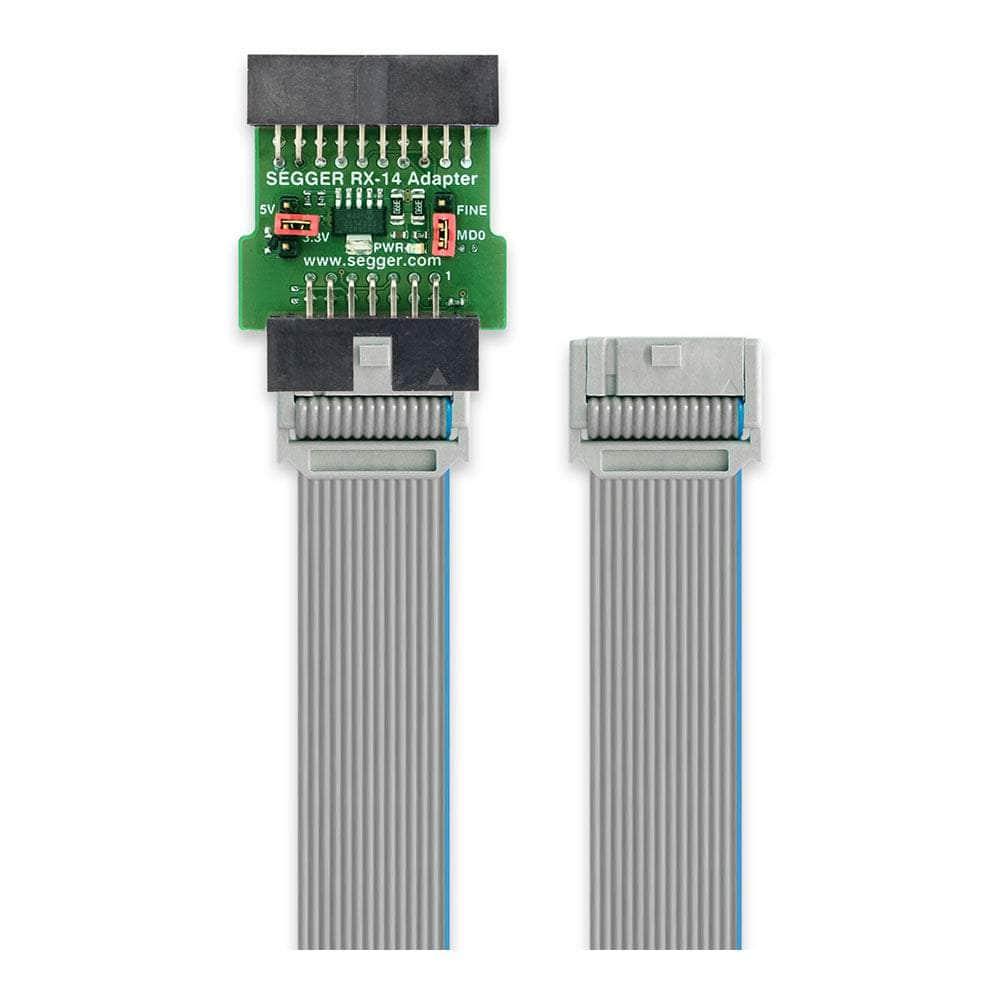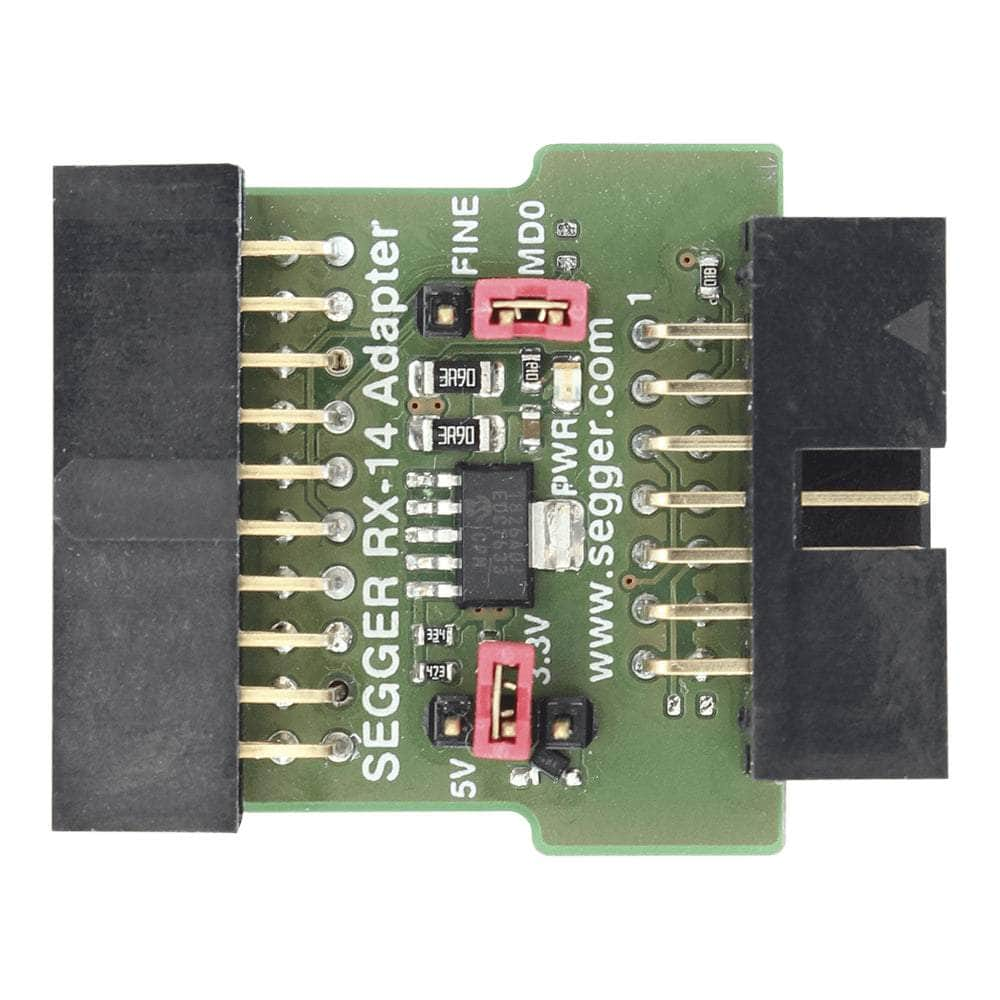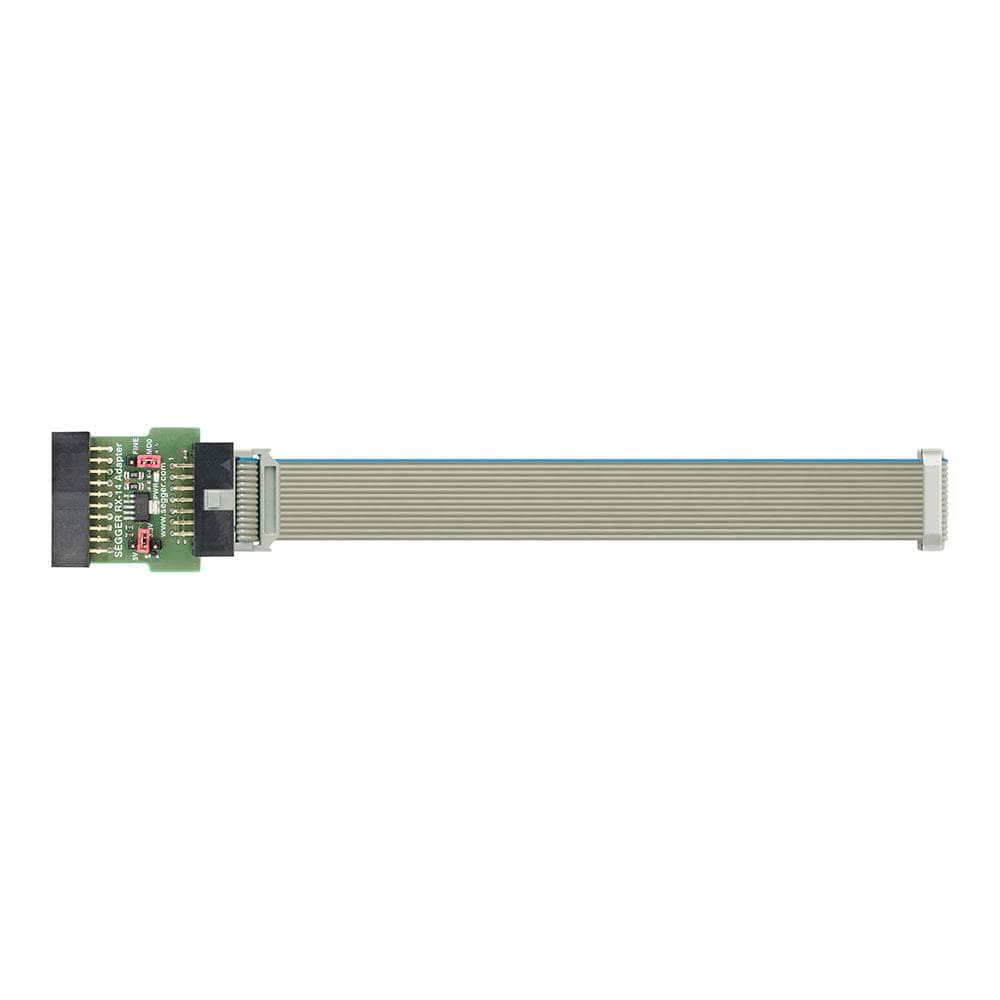 SEGGER Renesas RX Adapter
Frequently Asked Questions
Have a Question?
Be the first to ask a question about this.
Ask a Question