Debug Cortex-M via the ARM Standard Samtec FTSH Connector
Introducing the 19-Pin Cortex-M Adapter - Unlock the Full Potential of Your Hardware Systems!
Upgrade your JTAG, SWD, and SWO connections with the cutting-edge 19-Pin Cortex-M Adapter. Say goodbye to compatibility issues and experience seamless communication between J-Link or Flasher and Cortex-M-based target hardware systems. Designed to perfection, this adapter bridges the gap between the 20-pin 0.1'' JTAG connector and the 19-pin 0.05'' Samtec FTSH connector, precisely following Arm's defined standards.
Versatility at its Finest!
But that's not all! The 19-Pin Cortex-M Adapter goes beyond its primary function. Not only does it establish a rock-solid connection with Cortex-M targets, but it also opens up new possibilities for non-Cortex-M targets.
Seamless TRST Connection
We understand the importance of flexibility in your projects. That's why we've provided you with an optional solder bridge (NR1) that allows you to connect TRST effortlessly to pin 9 of the Cortex-M adapter. This feature makes customisation a breeze, ensuring you can optimize your setup according to your specific needs.
Experience the Future of Hardware Communication
Join the countless satisfied customers who have already elevated their hardware debugging and programming experience with the 19-Pin Cortex-M Adapter. Streamline your development process and unlock the full potential of your hardware systems today!
View full details
SKU: 8.06.00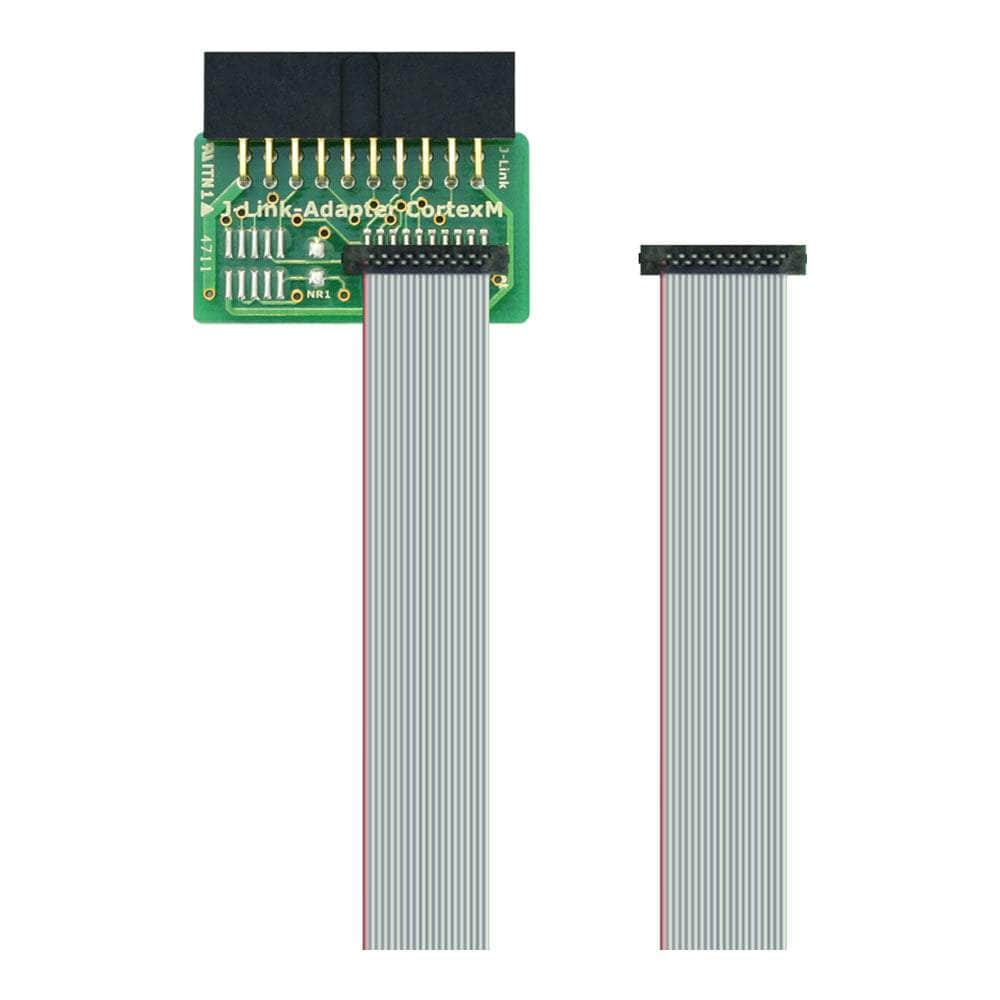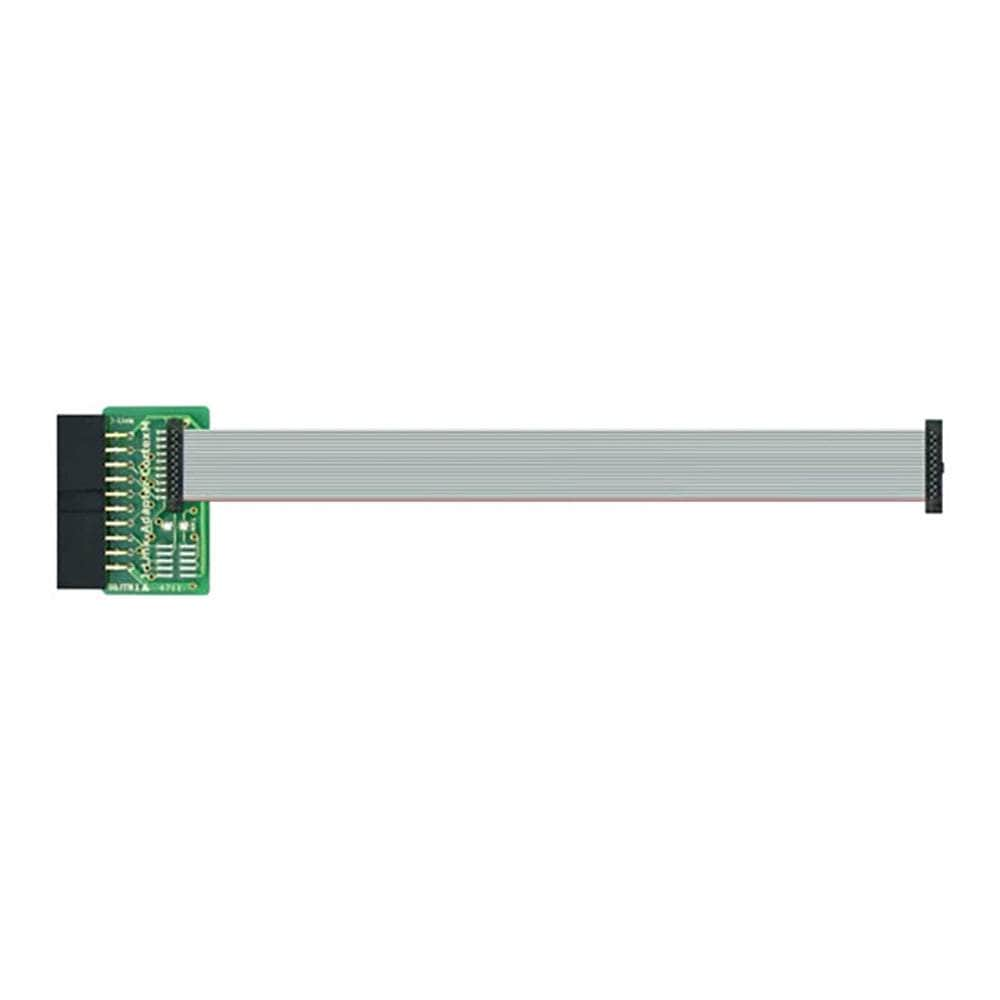 SEGGER 19-Pin Cortex-M Adapter
Frequently Asked Questions
Have a Question?
Be the first to ask a question about this.
Ask a Question