Trusted Cortex-M7 Test Board
Key Features
External debug header with trace pins
Based on the 168MHz ST STM32F407
Test points for trace signals
Introducing the Cortex-M Trace Reference Board: Your Ultimate Solution for Effortless Trace Setups
Discover the Cortex-M Trace Reference Board, your new partner in achieving seamless and efficient trace setups. This board is the perfect companion for both seasoned professionals and newcomers, promising to elevate your productivity and make your work a breeze.
Unrivalled Portability and Convenience
Experience the unmatched portability of the Cortex-M Trace Reference Board. Its compact size allows you to take it anywhere, enabling you to set up your trace configurations in no time. Say goodbye to bulky equipment and tangled wires that slow you down – this board is all about simplicity and convenience.
Hassle-free Setup with Segger J-Trace PRO
Powered by the cutting-edge Segger J-Trace PRO, the Cortex-M Trace Reference Board eliminates the need for additional cabling. With a straightforward plug-and-play approach, you can save valuable time and effort. No complications, no fuss – just effortless trace setup.
Enhanced Flexibility with Integrated LEDs
Experience enhanced flexibility with three built-in LEDs on the board. These LEDs offer you the freedom to highlight specific functions or capture attention during presentations. Now you can make your trace demo applications stand out like never before.
Effortless Access to Trace Signals
Say goodbye to complex connections and hard-to-reach signals. The Cortex-M Trace Reference Board provides easy access to all trace signals as test points. This user-friendly feature allows you to effortlessly set up your measurements with oscilloscopes, so you can focus on what truly matters – achieving outstanding results.
View full details
SKU: 6.68.18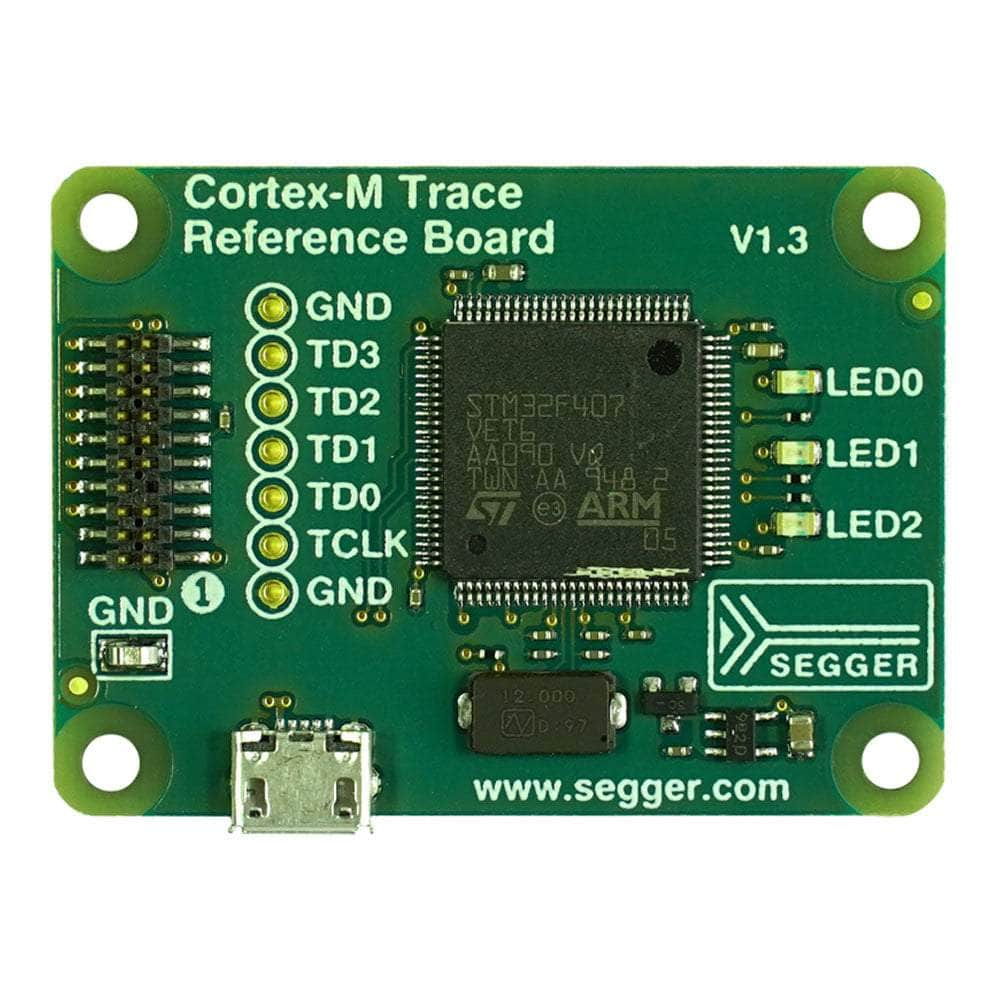 SEGGER Cortex-M Trace Reference Board
Frequently Asked Questions
Have a Question?
Be the first to ask a question about this.
Ask a Question