Ideal Bench Programmer For In-System Programming

Regular price

$1,260.00 USD

excluding tax

Regular price

Sale price

$1,260.00 USD

excluding tax

Unit price

per

Sale

Sold out
Introducing SEGGER Flasher PRO: The Ultimate In-System Programming Tool
Unlock the true potential of your PCB with SEGGER's Flasher PRO, the cutting-edge in-system programming (ISP) tool designed to unleash the power of non-volatile memory. Say goodbye to limitations and hello to seamless programming as we redefine the way you interact with microcontrollers and SoCs. Discover the ISP revolution, also known as ICP or in-circuit programming.
Unleash the Power of Flash Memory
With SEGGER Flasher PRO, you have the ultimate freedom to program a wide range of memories. From the internal flash memory of microcontrollers and SoCs to external parallel flash memory (CFI Flashes), and (Q)SPI flashes, our ISP tool handles it all with precision and ease. (Q)SPI flashes can even be directly programmed by connecting directly to the pins, ensuring a seamless experience.
Fast, Robust, Reliable: Your Trustworthy Programming Companion
Designed to meet and exceed industry standards, the Flasher PRO is fast, robust, and reliable. Count on its superior performance to easily handle your Flash programming requirements. Whether you need stand-alone mode or prefer to operate through your PC, the Flasher PRO adapts to your needs effortlessly.
Versatile Connectivity Options
Embrace versatility with Flasher PRO's flexible connectivity options. Connect via USB, Ethernet, or an RS232 interface, depending on your setup and requirements. Enjoy the convenience of seamless data transfer, making your programming tasks efficient and hassle-free.
Store More, Program More
The Flasher PRO has 128 MB of internal memory, providing ample space to store firmware images and programming configurations. No more worries about running out of memory while working on your projects.
Adaptability at Its Best
The 20-pin target connector seamlessly adapts to multiple standard and proprietary connectors through various adapters from SEGGER. Say goodbye to compatibility concerns and experience smooth, uninterrupted programming.
Wide Device Support
Don't let device compatibility limit your aspirations. The Flasher PRO supports a large number of CPU cores and an even greater number of different devices from various vendors. Whatever your project demands, our ISP tool is ready to handle it.
Multi-Platform Solution
Flasher PRO is not just limited to one platform. Experience its power and versatility on Linux, macOS, and Windows. Wherever you prefer to work, we've got you covered.
Unlock the true potential of your programming endeavours with SEGGER's Flasher PRO. Say goodbye to limitations and embrace the future of in-system programming. Get yours today and take control of your PCB like never before!
View full details
SKU: 5.17.01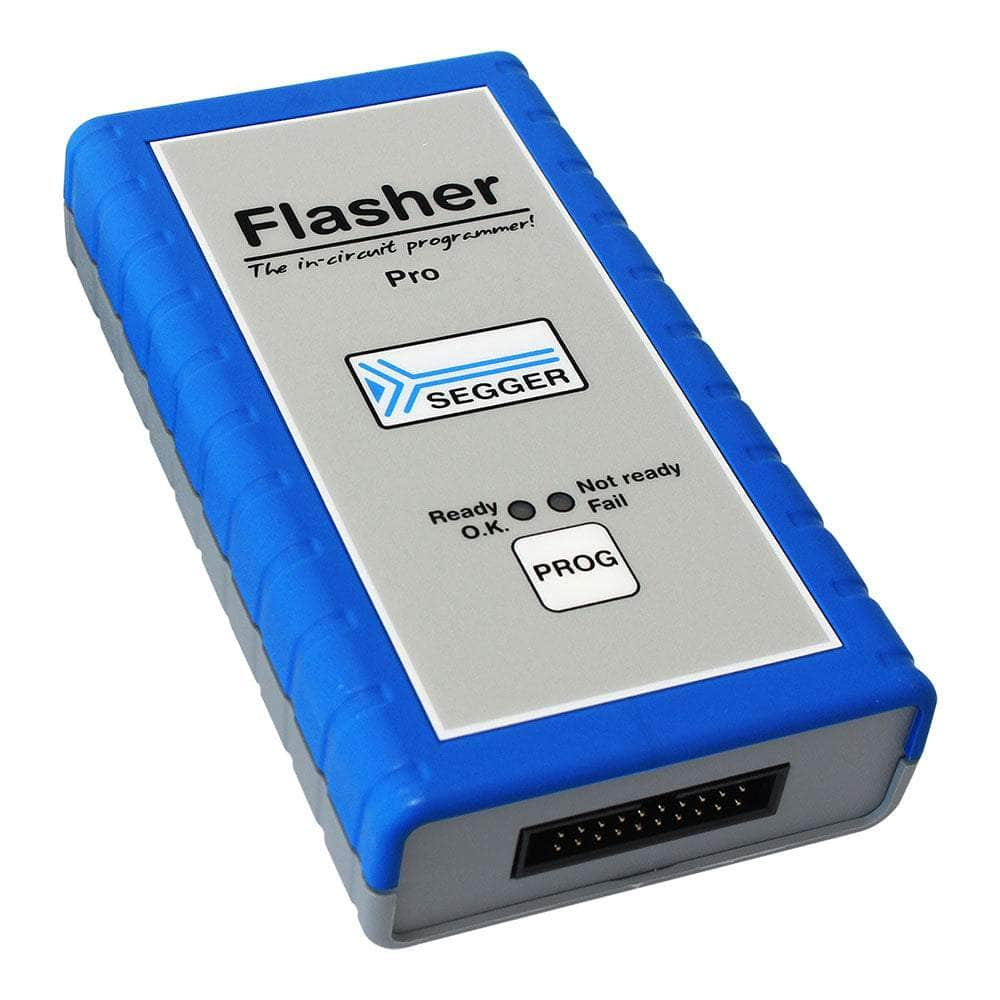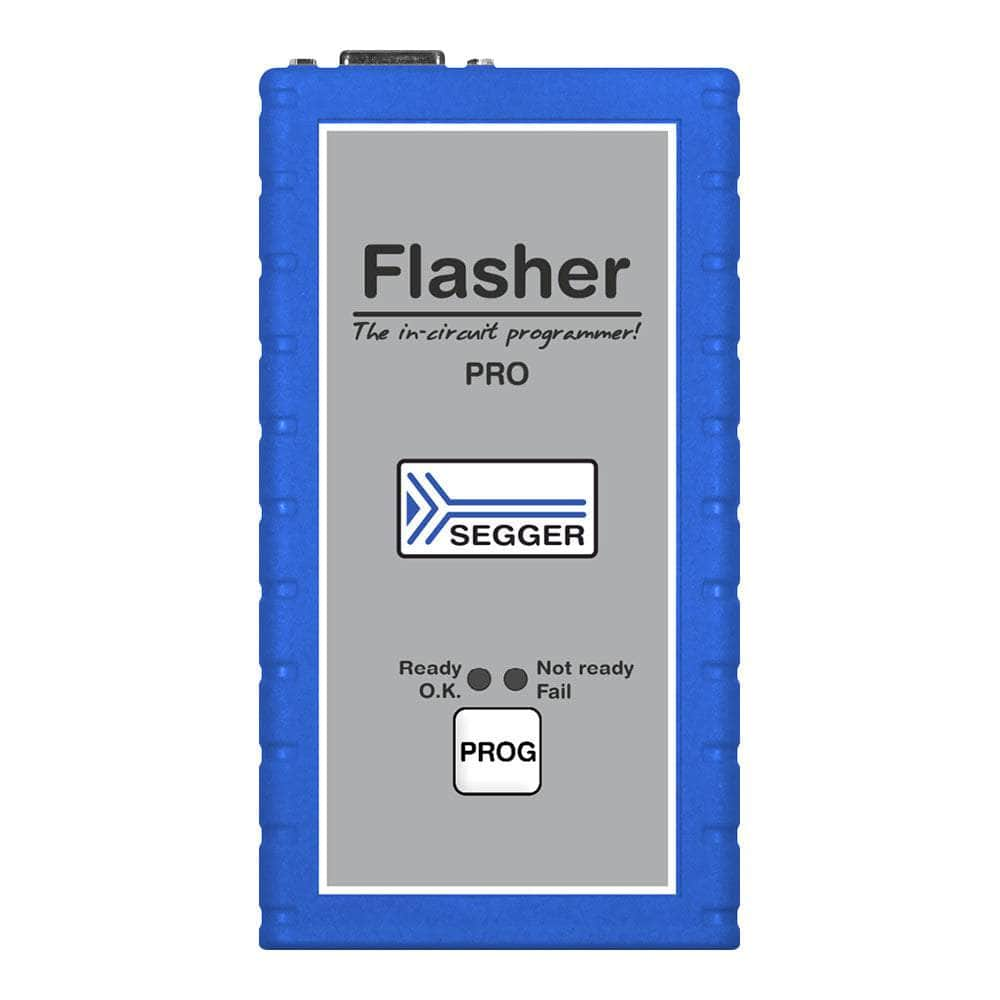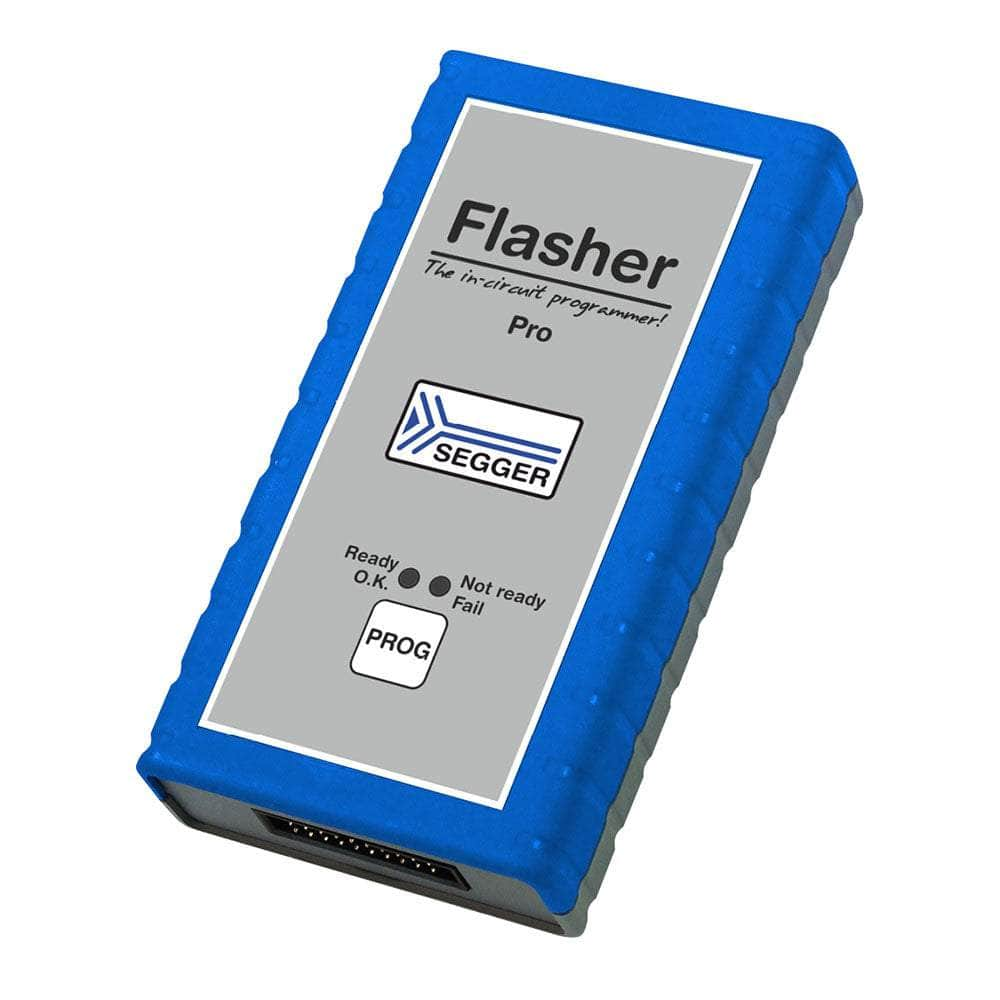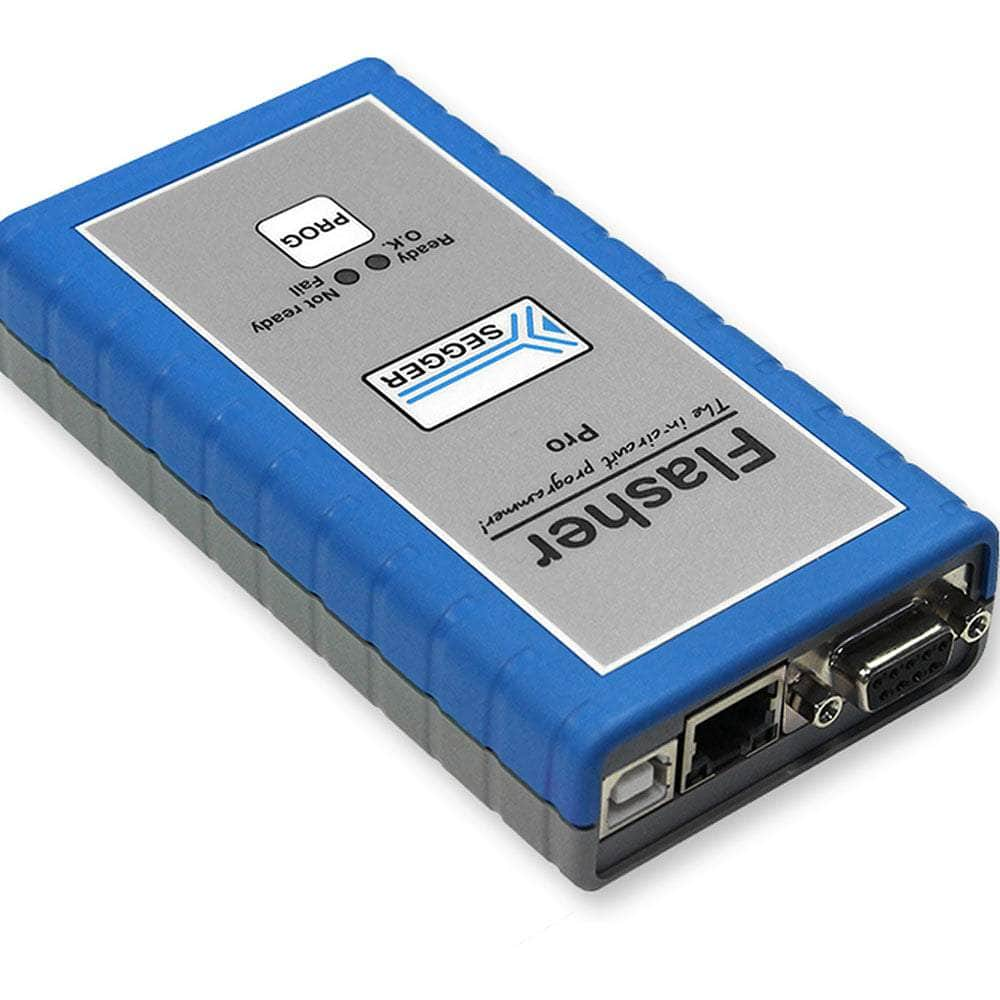 SEGGER Flasher PRO Programmer
Frequently Asked Questions
Have a Question?
Be the first to ask a question about this.
Ask a Question