Stand-Alone and USB Programmer

Regular price

$1,015.00 USD

excluding tax

Regular price

Sale price

$1,015.00 USD

excluding tax

Unit price

per

Sale

Sold out
Key Features
Has 128 MB internal memory
Supports internal & external flash devices
Built-in web & FTP server for easy setup
Includes Flasher software package
Introducing Flasher ARM: Your High-Speed Production Programmer
Discover the power of Flasher ARM, the latest addition to the renowned Flasher family of reliable and high-speed production programmers by SEGGER. Whether you are working with on-chip or external flash memory, Flasher ARM is the ultimate programming tool designed exclusively for Arm core-based microcontrollers.
Efficient Stand-Alone Operation
No need for a PC program! Once set up, Flasher ARM operates as a stand-alone JTAG/SWD programmer, providing unparalleled convenience and flexibility in your programming tasks. Say goodbye to unnecessary dependencies and streamline your workflow.
Cross Platform Compatibility
Flasher ARM is fully cross-platform compatible, seamlessly working on Linux, Windows, and Mac systems. Flasher ARM ensures a consistent and efficient programming experience no matter which operating system you prefer.
Enhanced Features for Maximum Performance
Take advantage of Flasher ARM's serial target programming support, Ethernet interface, and 128 MB memory for storing target programs. This Flasher's extensive compatibility supports a wide range of internal and external flash devices.
Protect Your Production Process
Flasher ARM goes the extra mile to secure your production process with its Authorized Flashing feature. Control the number of flash programming cycles, limiting access to authorized personnel only. Rest assured that your Flasher ARM is protected against unauthorized access during external production processes.
Unrivalled Compatibility
Flasher ARM boasts wide-ranging support for CPU cores and an extensive selection of devices from various vendors.
Take advantage of this game-changing tool! Upgrade your programming capabilities with Flasher ARM and experience faster, more reliable, and more secure production programming like never before.
View full details
SKU: 5.07.01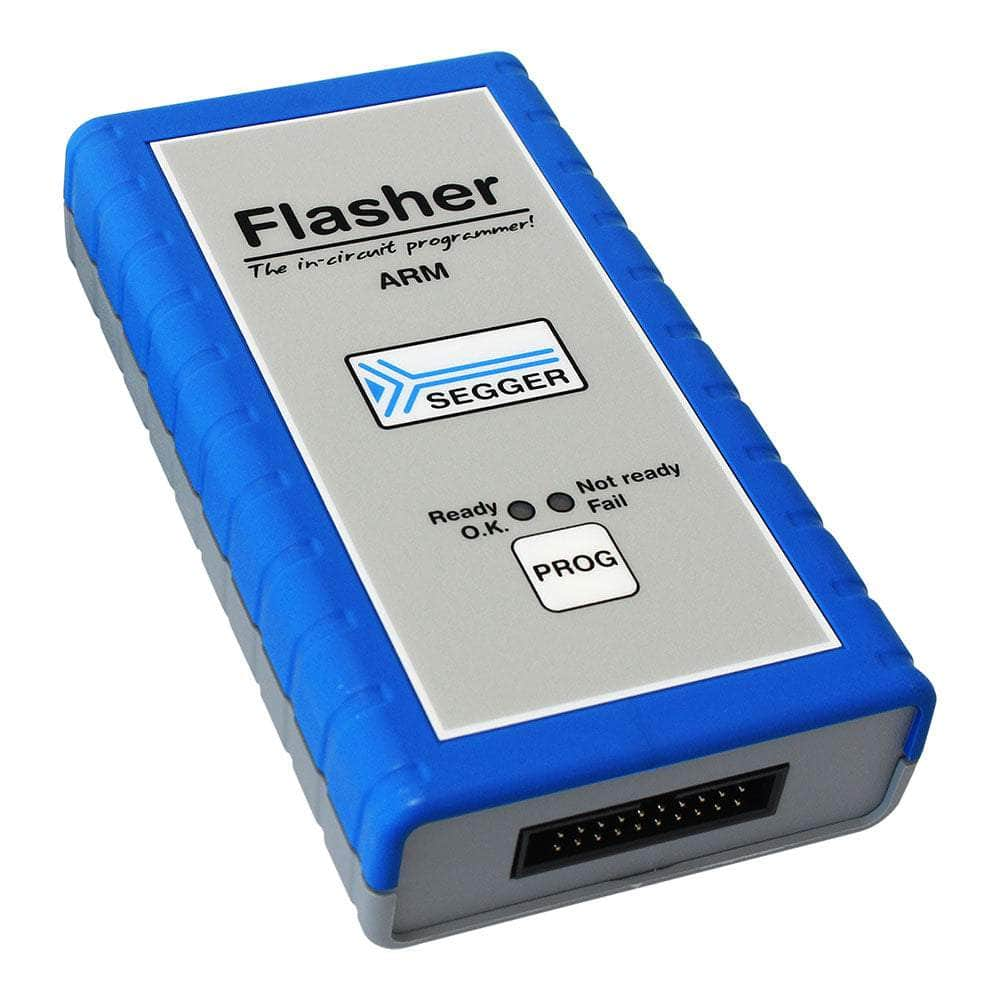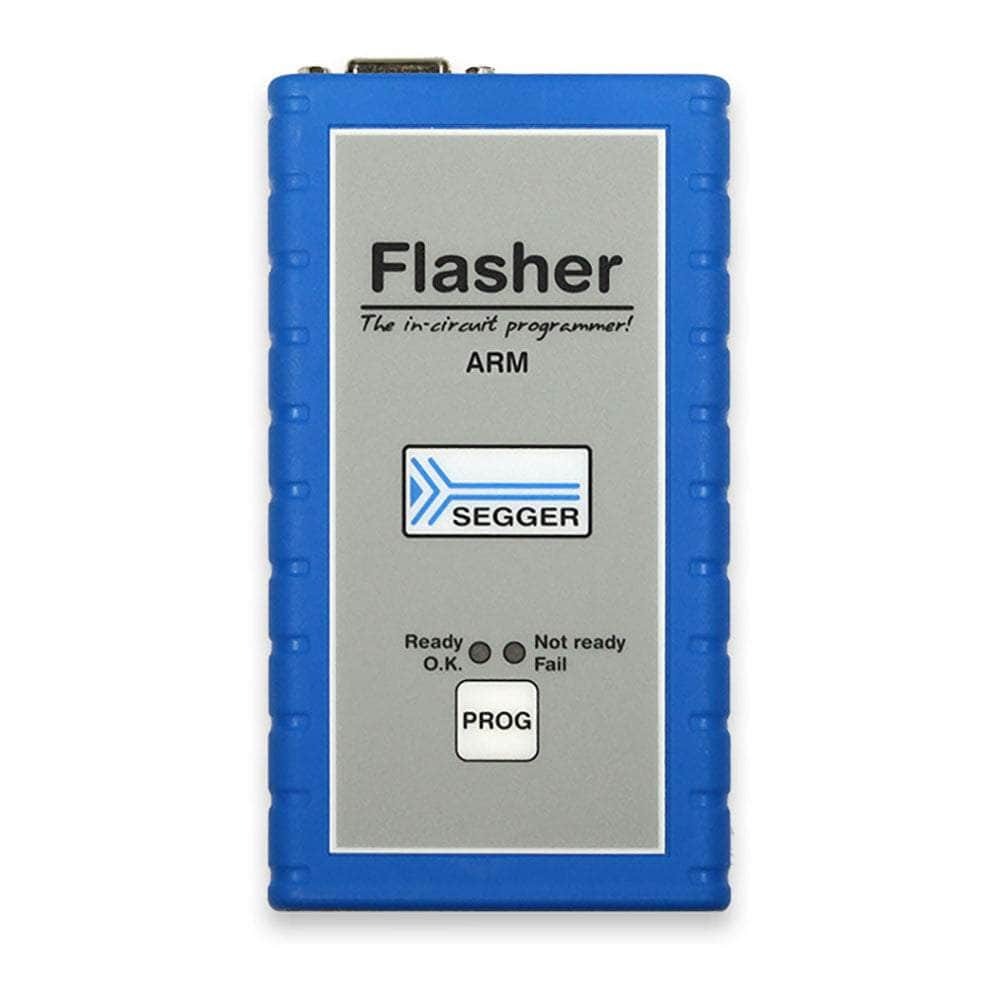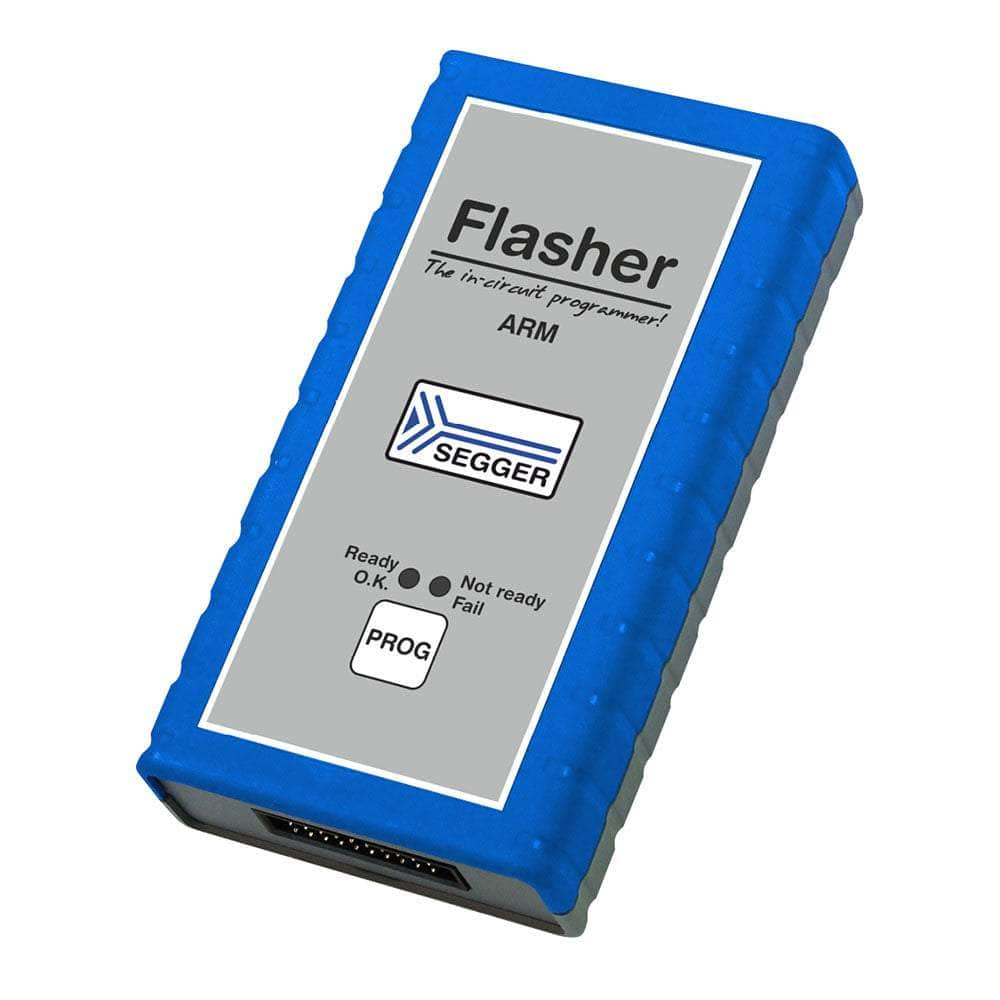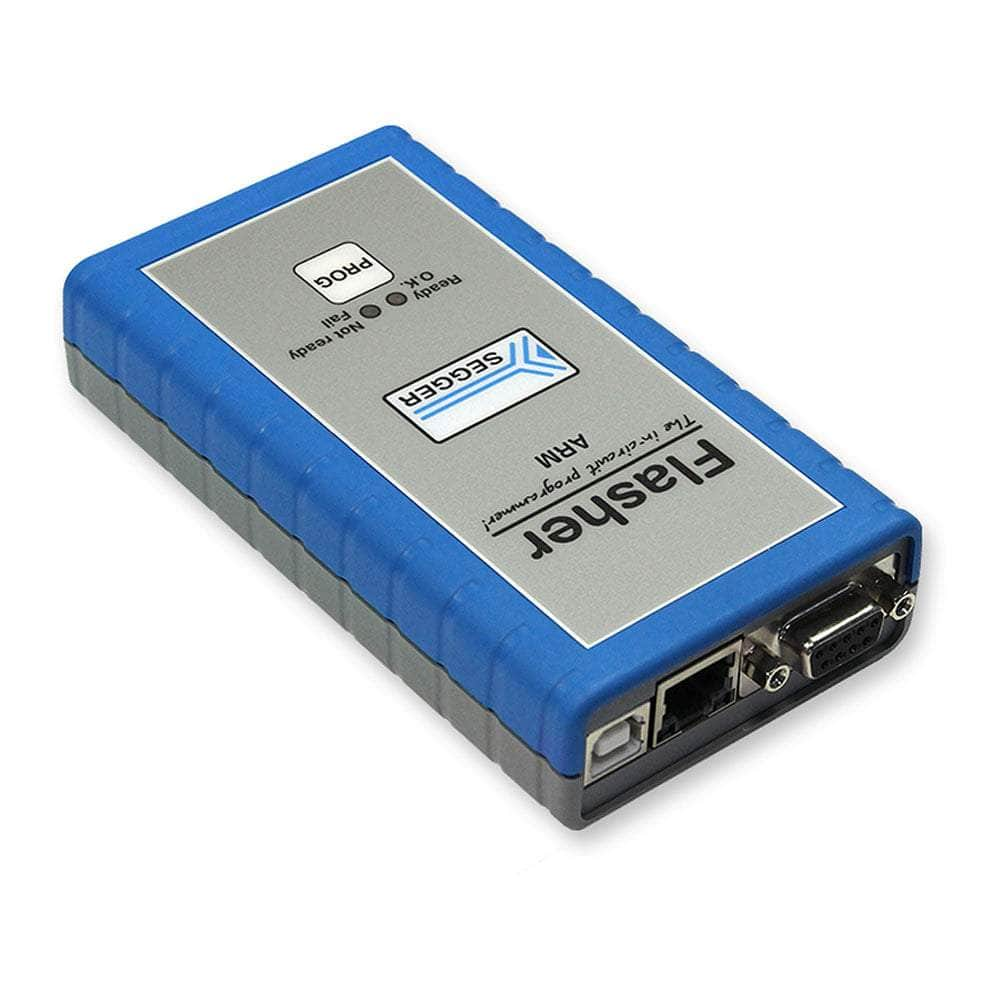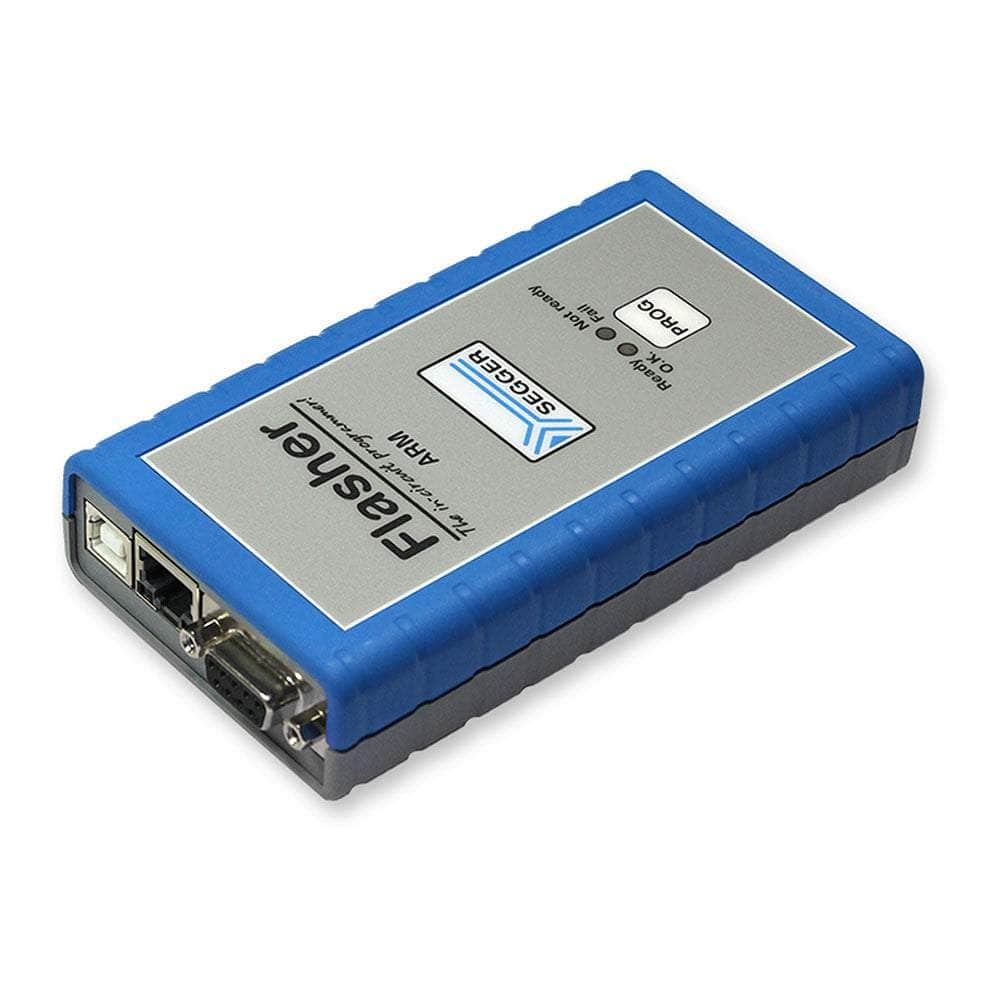 SEGGER Flasher ARM Programmer
Frequently Asked Questions
Have a Question?
Be the first to ask a question about this.
Ask a Question