Regular price
$2,970.00 USD
excluding tax
Regular price
Sale price
$2,970.00 USD
excluding tax
Unit price
per
Sale
Sold out
Pre-Ordered items ship within 10 days of ordering
The Picotest P2105A Probe is 50 ohm 1-port transmission line 'Browser' probe for TDR applications. This precision probe supports a variety of measurements using the 1-port reflection methodology including primarily impedance and TDT/TDR, but also ripple, noise, PCB power rail, VRM (Voltage Regulator Module), and clock jitter. It has significant advantages in comparison to active probes and other types of passive probes.
Key Features
15GHz Single-Ended Precise High Bandwidth Probe for all Time Domain Reflectometry (TDR) Applications
Compatible with the Picotest J2154A PerfectPulse TDR
Fixed pitches available: 31, 40, 50, 60, 70, 100 mils, or GSG SMA
Custom pitch spacings available
Compatible with all 50 ohm Instruments
Spring pins for easy landing
Short pins and integrated, but removable, PDN cable for low coupling and optimum shielding
Handheld browser style for repeatable and easy probing; Handle design fits most probe holders
Slim low-profile housing for comfort and visibility
View full details
SKU: P2105A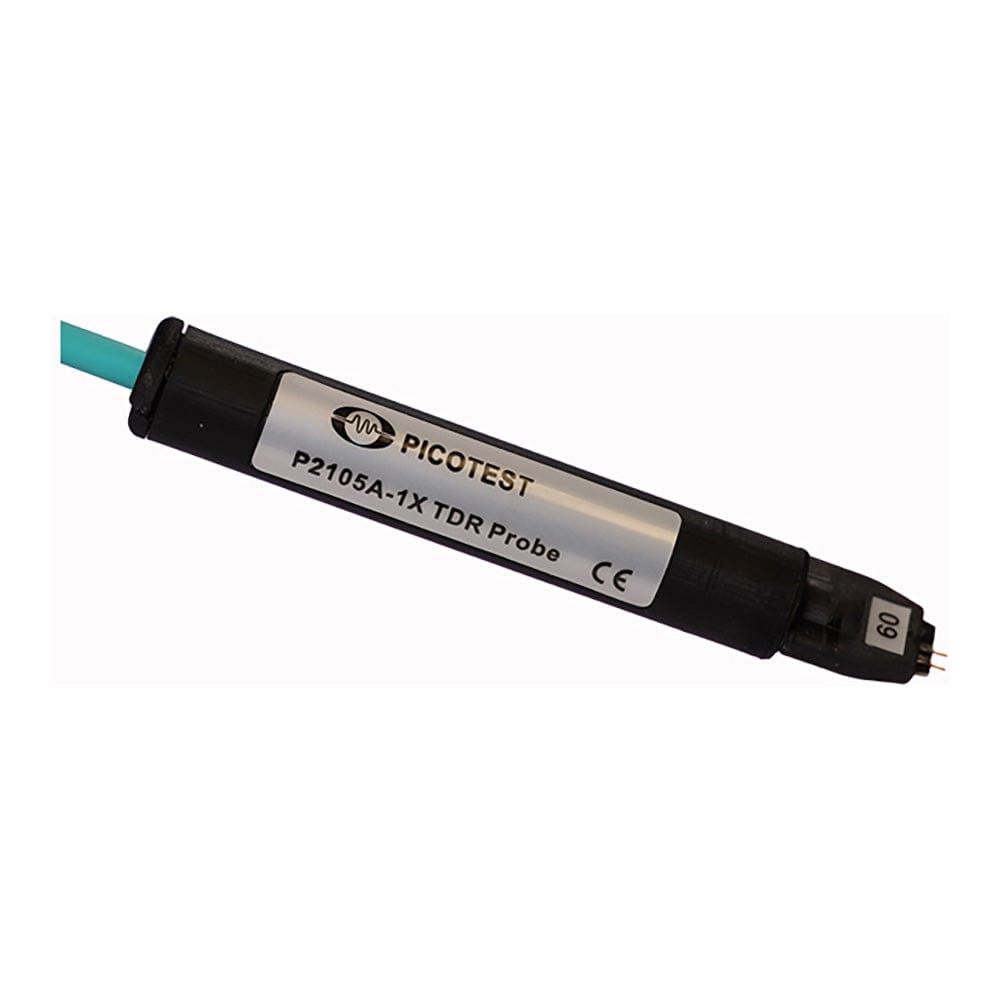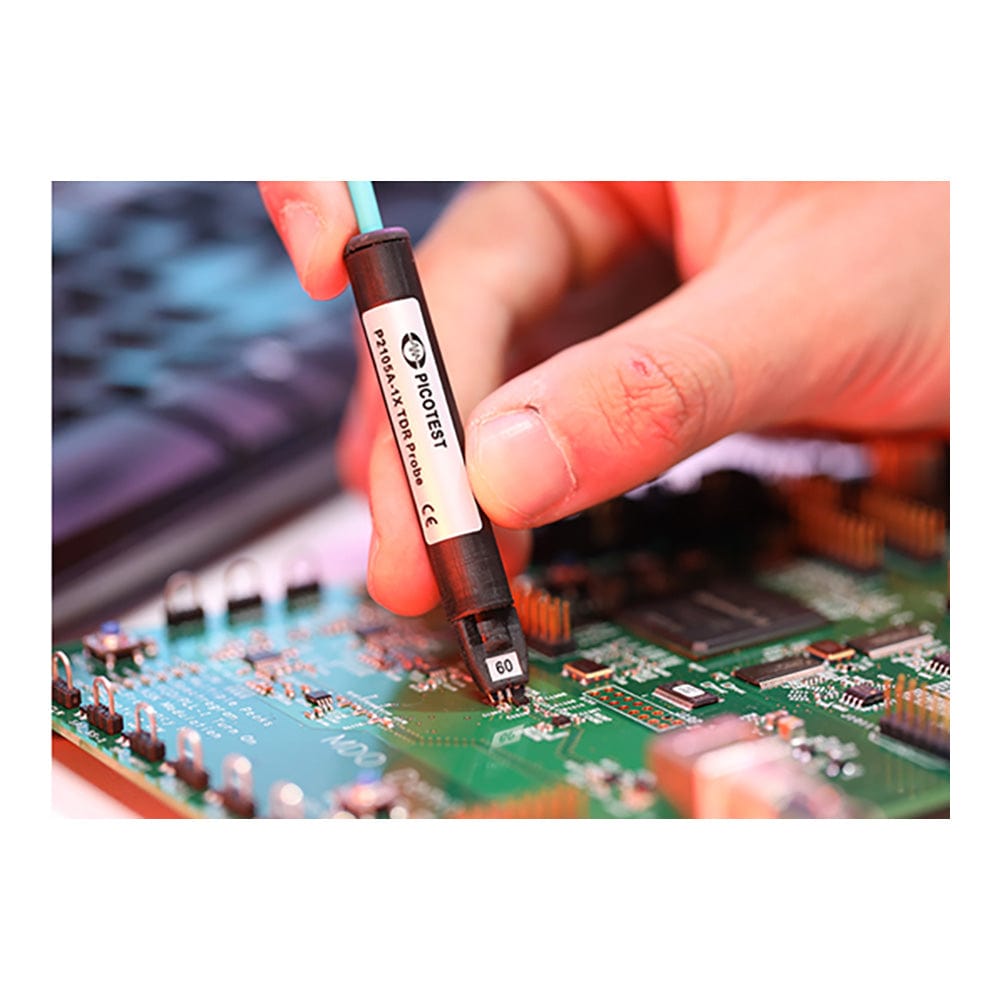 The Picotest P2105A is a referred to as a 'browser' probe for its ability to easily and quickly be moved from point- to-point/rail-to-rail simply by reseating the probe points. The probe achieves a very low inductance at the tip to mitigate space constraints on a dense PCB, while eliminating the need to add additional SMA connections or other test points necessary for impedance measurements. It is especially useful when there are multiple rails to assess and there is not time or PCB iterations available to provide test point implementations for each. Repeated measurements are simplified because connection is by simply touching the tip to existing trace. The P2105A comes in various fixed pin pitches (31, 40, 50, 60, 70, or 100 mil spacing with 1X attenuation; GSG SMA and custom pitches are also available).
The P2105A is compatible with all 50 ohm instruments, including the J2154A PerfectPulse TDR, vector network analyzers (VNAs), oscilloscopes, and spectrum analyzers. The probe is designed to work with the traditional single ended TDR setup.
Picotest P2105A 1-Port TDR Browser Probe
Frequently Asked Questions
Have a Question?
Be the first to ask a question about this.
Ask a Question
Download Files