Regular price
$683.00 USD
excluding tax
Regular price
Sale price
$683.00 USD
excluding tax
Unit price
per
Sale
Sold out
Pre-Ordered items ship within 10 days of ordering
Key Features
Easily measure varactors, junction capacitance
Measure X5R capacitor voltage sensitivity
Bias low power transistor amplifiers and diodes for parameter extraction
Provides a DC bias to a device being tested.  This is often necessary when using a Vector Network Analyser to measure impedance, capacitance and the capacitor's ESR.
View full details
SKU: J2130A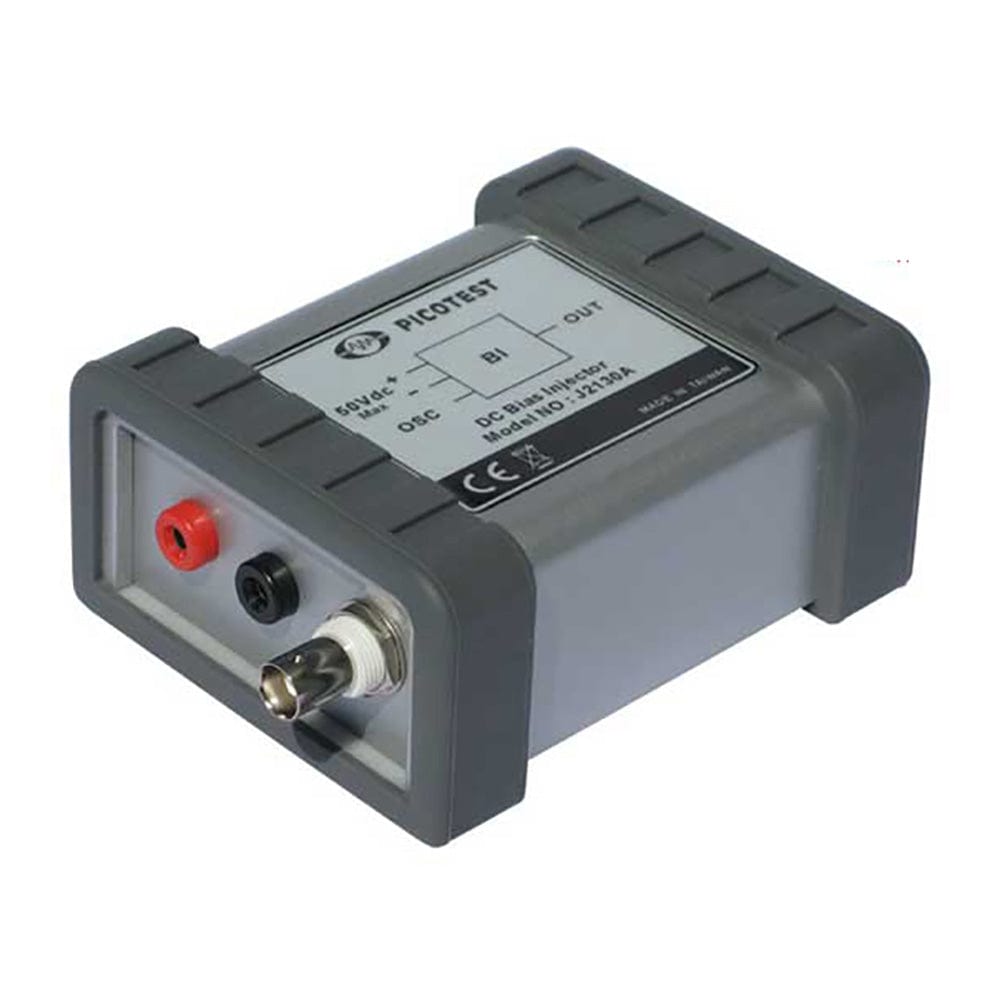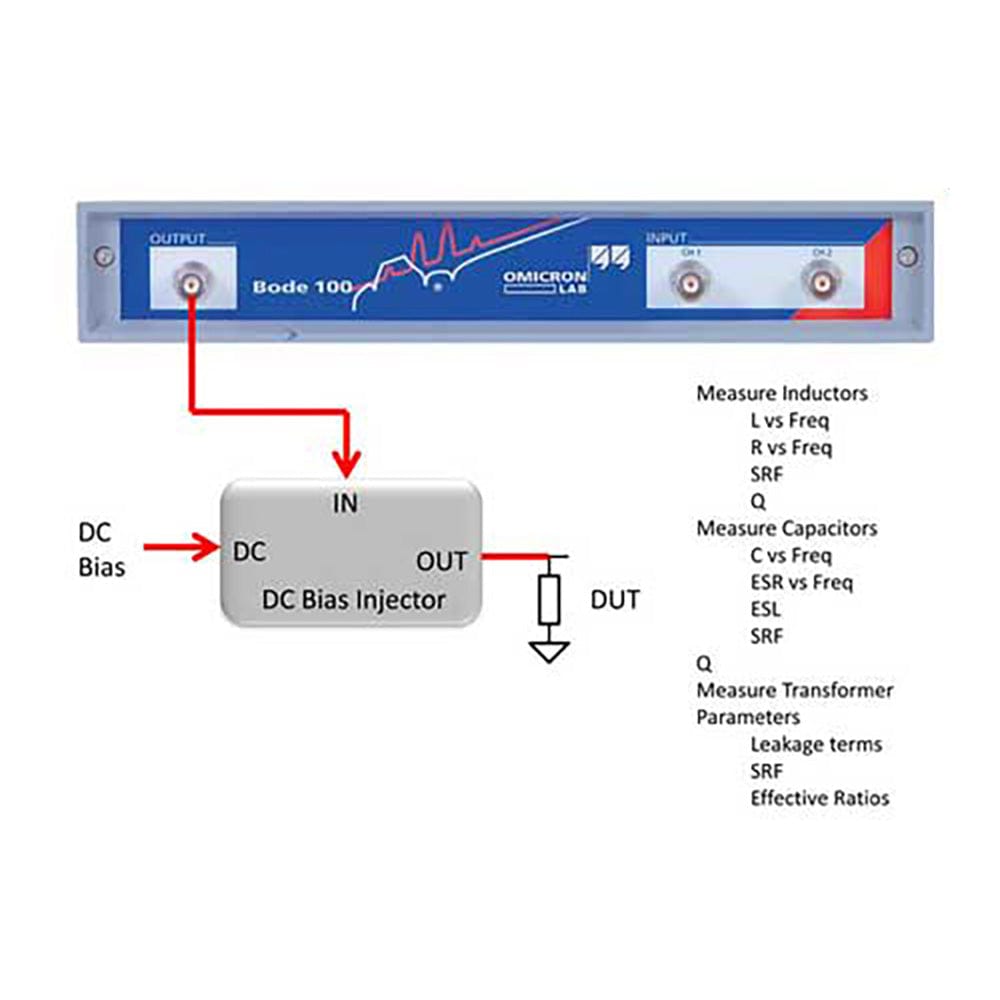 When using the network analyzer to measure impedance, such as the capacitance and ESR or a capacitor, or the DCR of an inductor, etc., it is often necessary to provide a voltage bias to the device being tested. This is true of semiconductor junction capacitances, varactors, and some ceramic capacitors (especially X5R). In these cases the impedance is a function of the DC bias on the device. The Picotest DC bias injector (J2130A) is used for this purpose during impedance measurements.
Specifications
Specifications
Characteristic
Typical
Maximum DC Bias
50VDC
Bias Resistance
10kOhms
Maximum Bias Current
5mA
Frequency Response
15Hz ~ 40MHz
Temperature Range
0 ~ 50°C
Maximum Altitude
6000Ft
Picotest J2130A DC Bias Injector
Frequently Asked Questions
Have a Question?
Be the first to ask a question about this.
Ask a Question