Essential for Power Supply Feedback Circuit Analysis
Introducing the J2103A Power Stage Isolator: Revolutionizing Power Control
Do you want to avoid the complex and time-consuming process of designing feedback control circuits for power output circuits? Look no further! The J2103A Power Stage Isolator is here to transform the way you control power, making your design process faster and more accurate.
Unleash the Power of Precision
Measure the Frequency Response: With the J2103A, you can now measure the frequency response of your power output circuit (Power stage) before even designing the feedback control circuit. Say goodbye to guesswork and hello to precision.
Streamlined Design Process: Our revolutionary device lets you complete the entire design process in one go. Integrating the power output circuit (Power stage) and the feedback control circuit is remarkably accurate, significantly reducing your design cycle time.
Versatile Compatibility
The J2103A is your all-in-one solution, compatible with virtually any power circuit that requires feedback control. It effortlessly handles:
Isolated or Non-Isolated Power Sources
Switching or Linear Power Supplies
Positive or Negative Voltage Feedback
No more compatibility headaches – the J2103A has you covered.
Effortless Operation
Plug and Play: Say goodbye to complex setups. The J2103A is a plug-and-play wonder, simplifying open-loop and control-loop gain parameter adjustments. Get started in no time.
Works with Leading Equipment: Pair the J2103A with the Picotest P9611A/P9610A power supply and an FRA like the OMICRON Lab Bode 100 VNA. Experience a powerful combination that unlocks hidden parameters and facilitates precise testing for VRM model development.
View full details
SKU: J2103A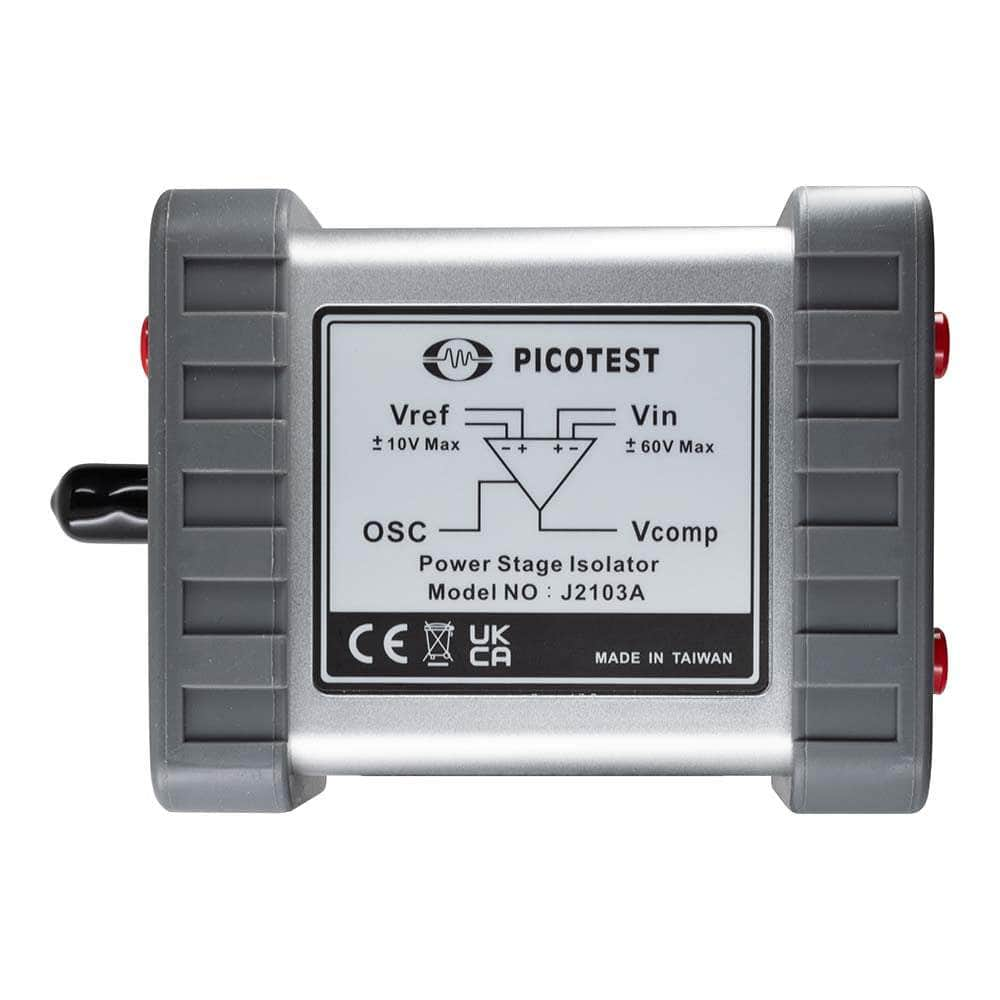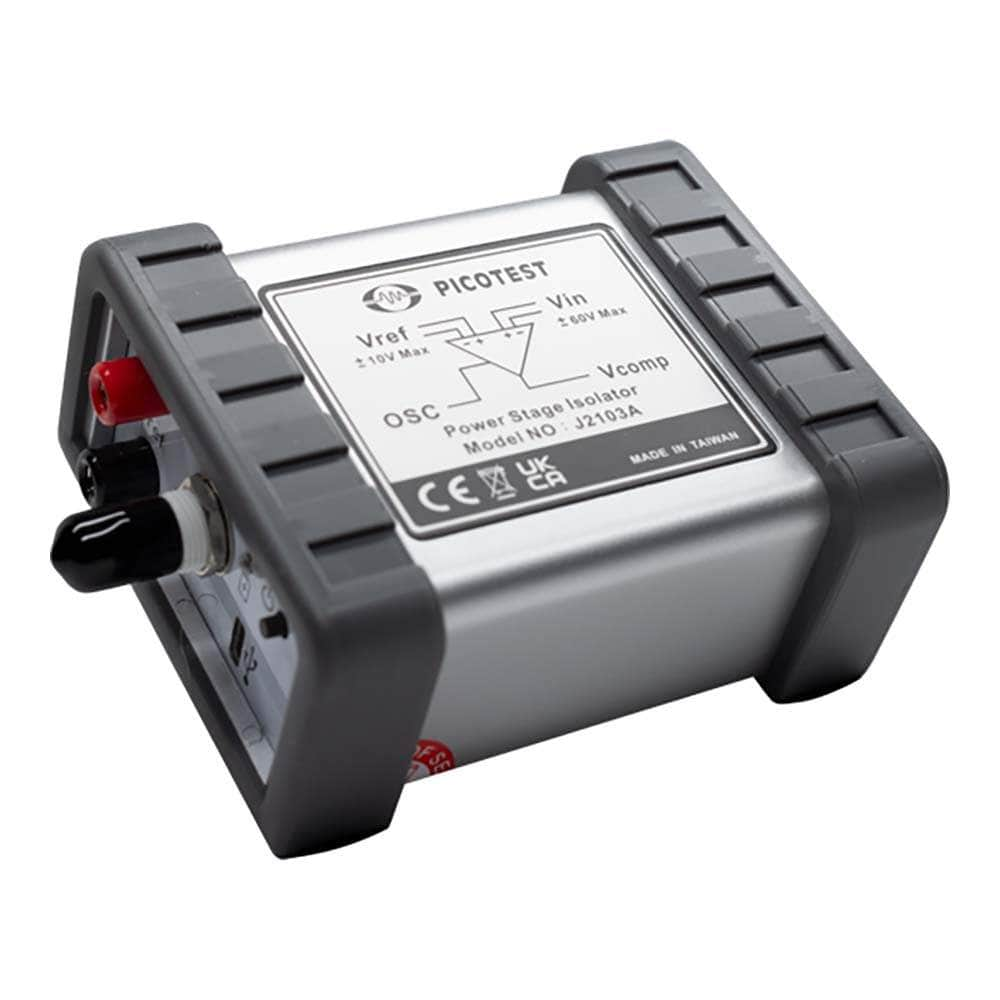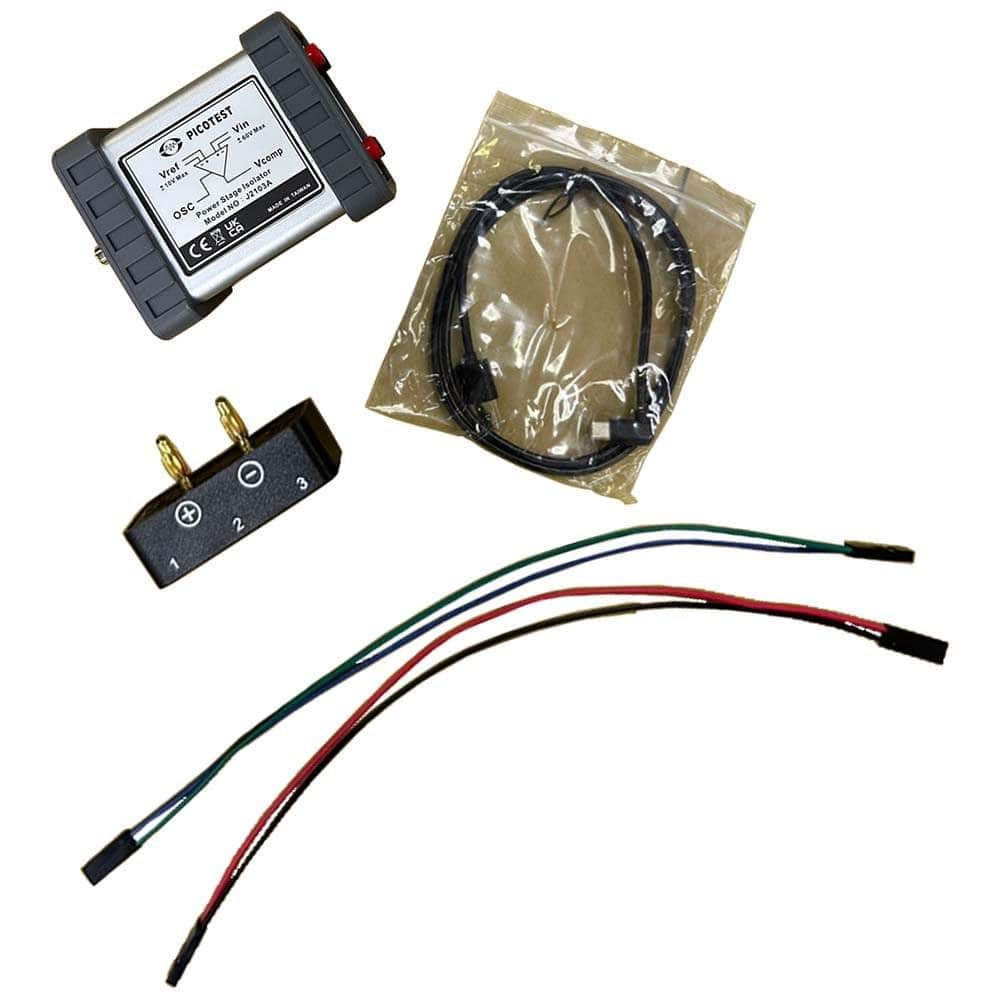 Picotest J2103A Power Stage Isolator
Frequently Asked Questions
Have a Question?
Be the first to ask a question about this.
Ask a Question