When pre-ordered, this item normally ships within 10 working days
Introduce electrical isolation between inputs and outputs to the device using the OPTO Click Board™. The board has two DIP VO2630 dual-channel optocoupler modules that enable high speed (10 MBit/s) data transfer between its input and output with galvanic isolation. The DIP8 sockets allow for easy replacement of optocouplers. OPTO Click Board™ uses four MikroBUS lines (INT, CS, RST, AN) to communicate with the target board microcontroller. It also features six onboard screw terminals that ensure simple and secure connections. OPTO Click Board™ operates on a 3.3V or 5V power supply, which can be selected using an SMD jumper.
The OPTO Click Board™ is an ideal choice for PLC and ATE I/O isolation, high-speed A/D and D/A conversion, digital control power supply, computer peripherals, microprocessor system interface, multiplexed data transmission and many more.
View full details
SKU: MIKROE-1196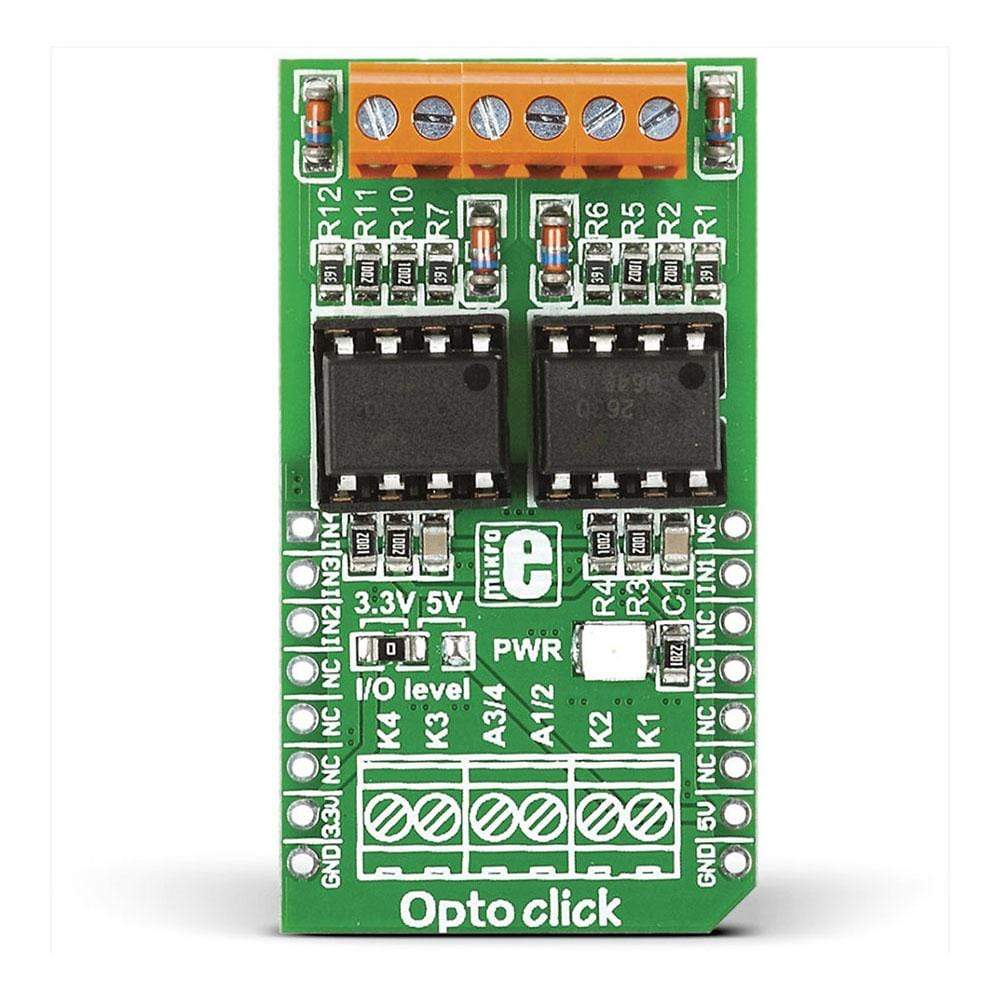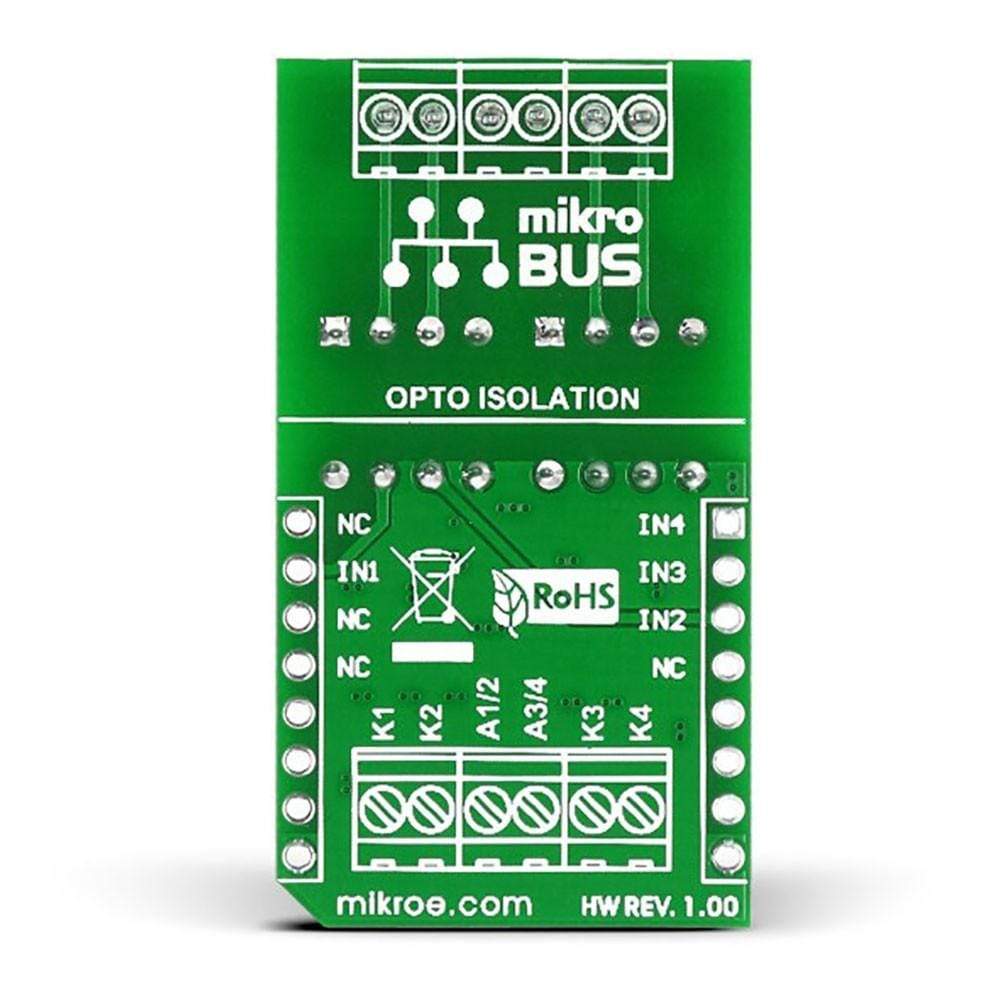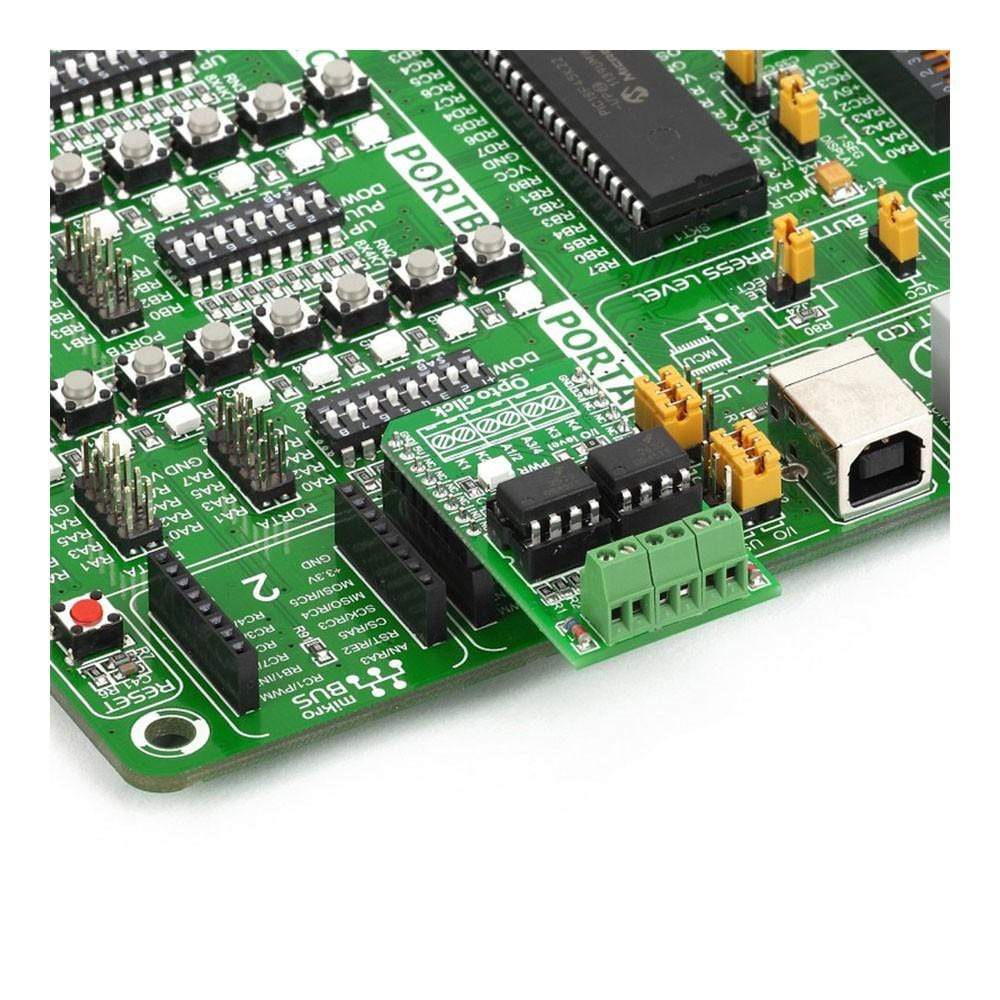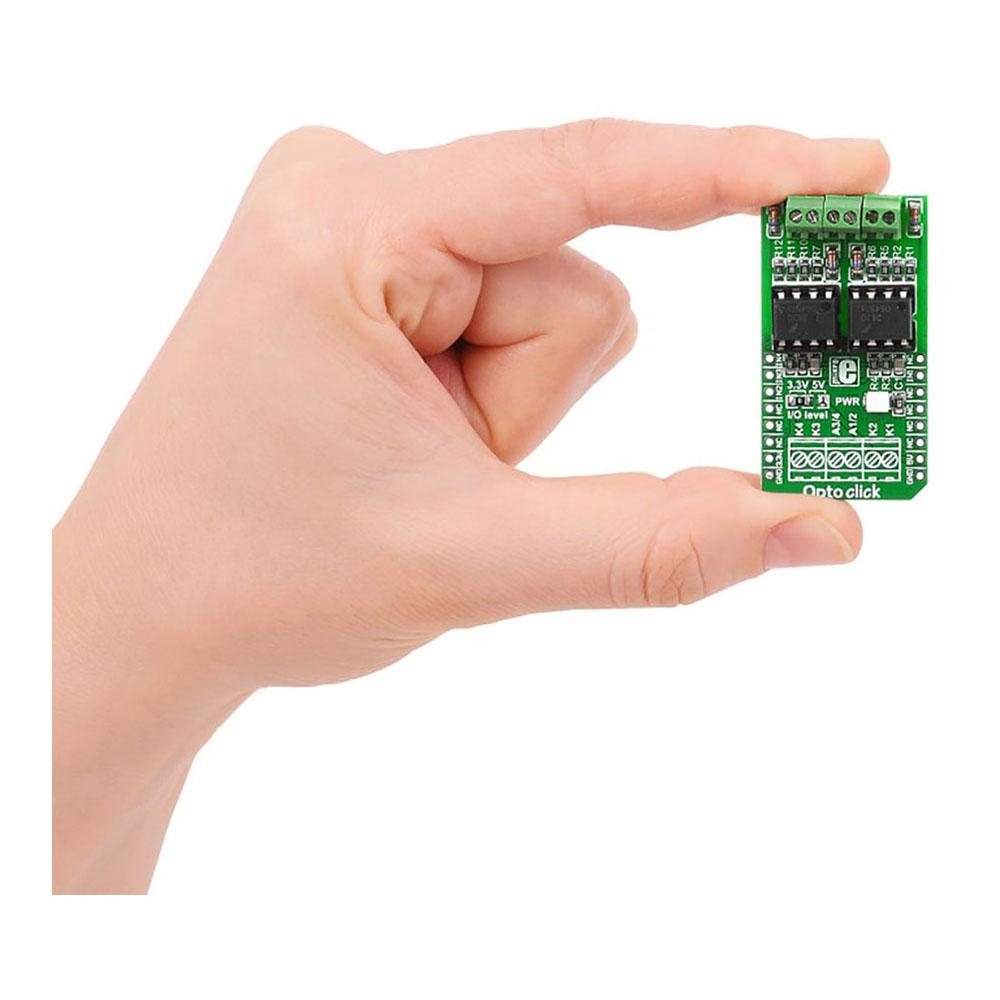 IC/Module: VO2630 High Speed Optocoupler
VO2630 is a dual channel 10 MBd optocoupler connected to four lines (INT, CS, RST and AN) on the mikroBUS socket. It features common mode transient immunity of 100 V/s and low input current capability of 5 mA.
Galvanic Isolation
Galvanic isolation is a design technique that separates electrical circuits to eliminate stray currents. Signals can pass between galvanically isolated circuits, but stray currents, such as differences in ground potential or currents induced by AC power, are blocked. The optocouplers aboard OPTO Click Board™ allow high speed transfer between the input and output while preventing current flow.
SMD Jumper
The zero-ohm J1 SMD jumper aboard OPTO Click Board™ enables the user to switch from the 3.3V (default) to 5V power supply by appropriate soldering.
Opto Click Board
Frequently Asked Questions
Have a Question?
Be the first to ask a question about this.
Ask a Question