Optimized for use with the Bode-100 VNA

Regular price

$570.00 USD

excluding tax

Regular price

Sale price

$570.00 USD

excluding tax

Unit price

per

Sale

Sold out
Key Features
Performs accurate loop gain measurements at higher voltages
Protects the input channels of your Bode 100
Introducing the PHV 1000-O Passive 100:1 Probe - Your Ultimate Solution from PMK
Discover the power of precision with the PHV 1000-O, an exceptional passive 100:1 probe meticulously crafted by PMK. Engineered to flawlessly complement your Bode 100, this probe stands as a testament to excellence and innovation. Designed as a part of the esteemed PHV high-voltage series from PMK, the PHV 1000-O is your gateway to unparalleled measurement accuracy.
Unleash Performance with the PHV 1000-O
With the PHV 1000-O, you're equipped to effortlessly conquer high-voltage challenges and elevate your measurement game. Its core features empower you to achieve accurate loop gain measurements even at elevated voltages. Plus, it takes on the role of a guardian, shielding the input channels of your cherished Bode 100, ensuring their lasting performance.
Key Features and Technical Prowess
Let's delve into the remarkable features that make the PHV 1000-O an indispensable tool:
5 mm probe design for precision and versatility
50 MΩ || 7.5 pF input impedance for optimized signal fidelity
Exchangeable gold-plated spring-tip for reliable connections
Attenuation ratio of 100:1 for exceptional signal handling
Maximum working voltage of 2000 V for robust performance
Unrivaled accuracy, impeccable protection, and unmatched performance - the PHV 1000-O is your answer to seamless high-voltage measurements. Elevate your experience and achieve results that surpass expectations with this outstanding creation from PMK.
Get ready to embark on a journey of precision and innovation. Order your PHV 1000-O probe today and witness the future of measurement technology.
View full details
SKU: P0008137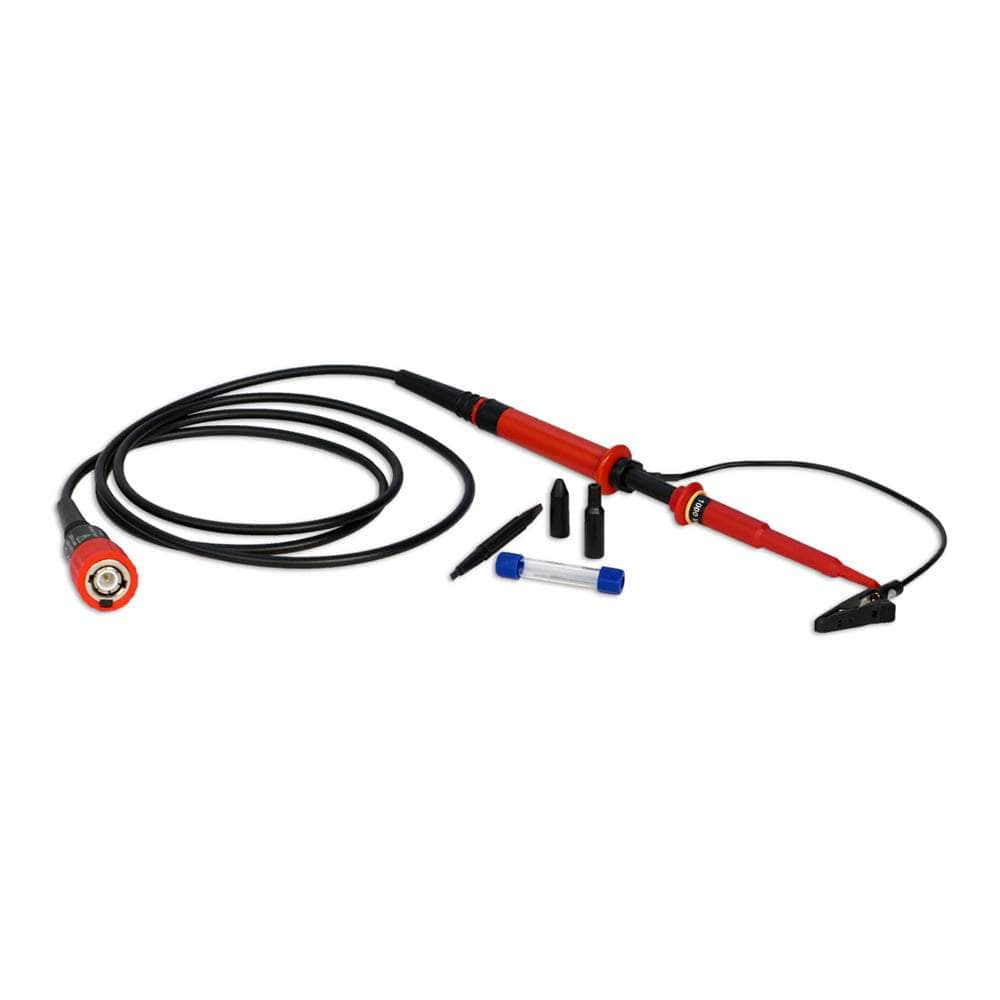 OMICRON-Lab PHV 1000-O High-Voltage Passive 100:1 Probe
Frequently Asked Questions
Have a Question?
Be the first to ask a question about this.
Ask a Question