Regular price
$764.00 USD
excluding tax
Regular price
Sale price
$764.00 USD
excluding tax
Unit price
per
Sale
Sold out
Check Availability before Pre-Ordering
Elevate Your Impedance Measurements with B-WIC Impedance Test Fixture
Introducing the B-WIC impedance adapter – your gateway to unparalleled impedance measurements. Transform your Bode 100 into an exceptional LCR meter and impedance analyzer effortlessly. Designed to perfection, the B-WIC is your answer to precise measurements of passive electronic components with leads.
Precision Redefined: B-WIC Impedance Test Fixture
The B-WIC is ingeniously crafted to enhance your experience with through-hole type components. Say goodbye to cumbersome measurements and welcome a world of accurate results. With the B-WIC, precision is at your fingertips.
Key Features for Excellence
Optimized for RLC-Q measurements of all common passive electronic components
Effortless and swift Device Under Test (DUT) exchange for seamless workflow
Gold-plated electrodes ensuring minimal contact resistance and consistent, reproducible results
Complies with CE and RoHS standards, reflecting our commitment to quality
Technical Insights
Signal input and output connectors: BNC
Useable frequency range: 1 Hz - 50 MHz
Recommended impedance range: 20 mΩ to 600 kΩ (specifically for B-WIC)
Unleash the true potential of your impedance measurements with the B-WIC impedance test fixture. Elevate your measurement game today!
View full details
SKU: P0005760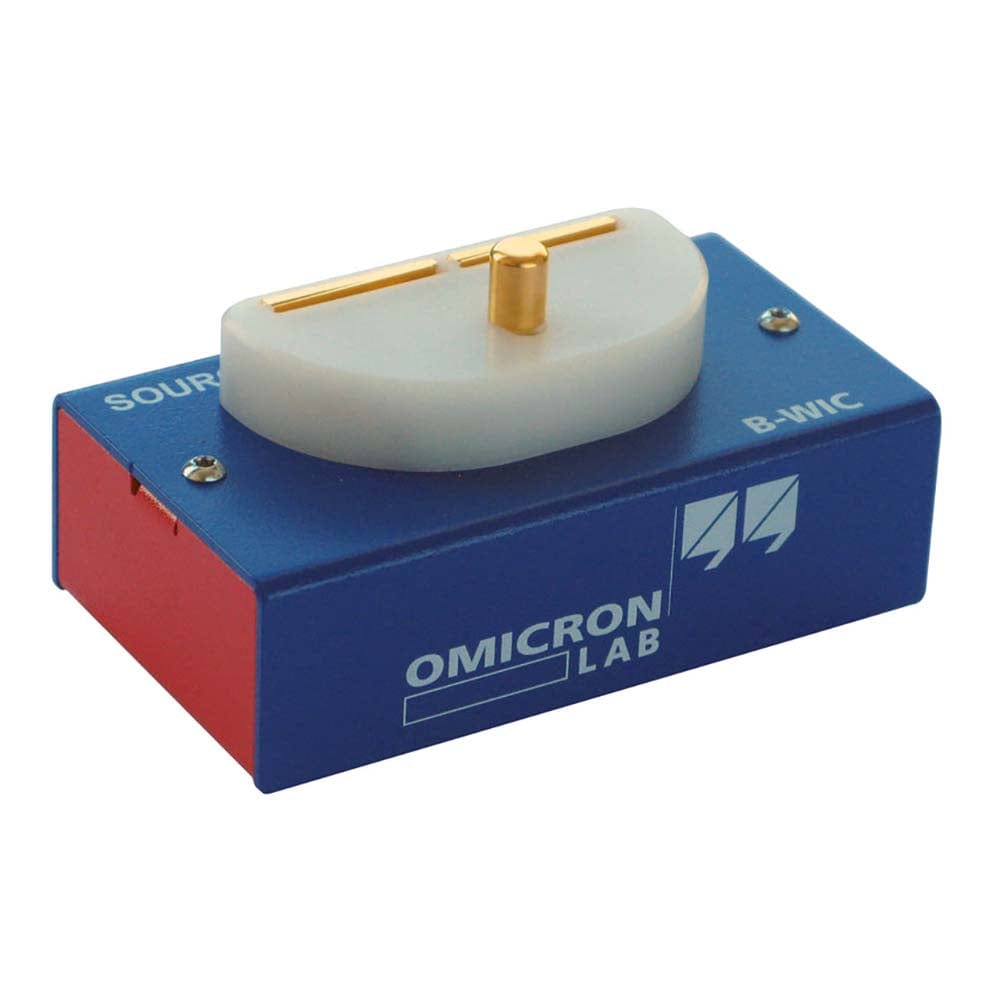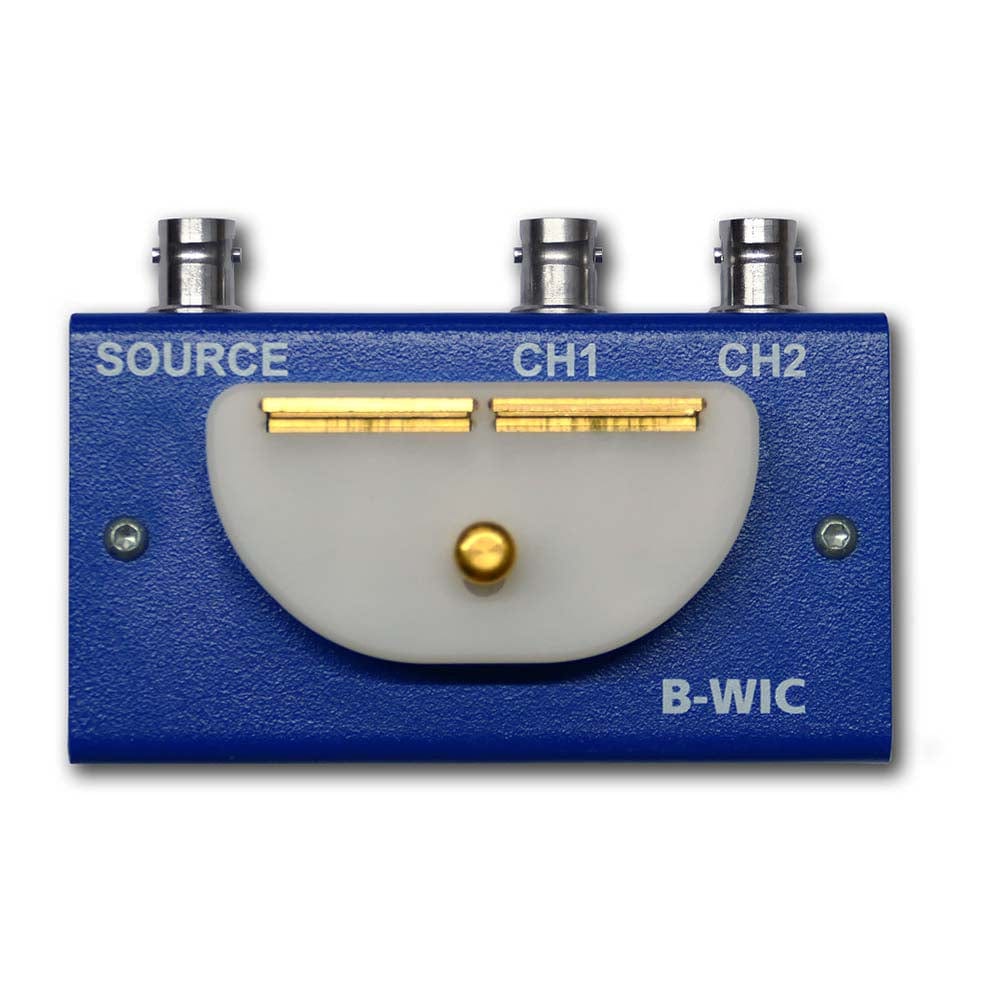 OMICRON-Lab B-WIC - Impedance Test Fixture for Wired Components
Frequently Asked Questions
Have a Question?
Be the first to ask a question about this.
Ask a Question