When pre-ordered, this item normally ships within 10 working days
The MP3 Click Board™ is an easy and compact accessory board that incorporates a versatile VS1053 stereo MP3 decoder chip. Designed to add an MP3 feature, the VS1053 IC allows the user to decode all the commonly used formats (including the new AAC format). The formats include Ogg Vorbis, MP3, MP1, MP2, MPEG4, WMA, FLAC, WAW, and MIDI. It also allows encoding of three different formats (Ogg Vorbis, IMA ADPCM, 16-bit PCM) from microphone line-in mono or stereo. MP3 Click Board™ utilize the industry-standard SPI line for communication with the target board microcontroller. This Click Board™ also includes stereo headphone and microphone audio connectors. It is designed to use a 3.3V power supply only.
The MP3 Click Board™ is an easy-to-use, powerful workhorse for audio playback and recording applications, including MP3 players, audio signalization devices, voice recorders, and many more.
View full details
SKU: MIKROE-946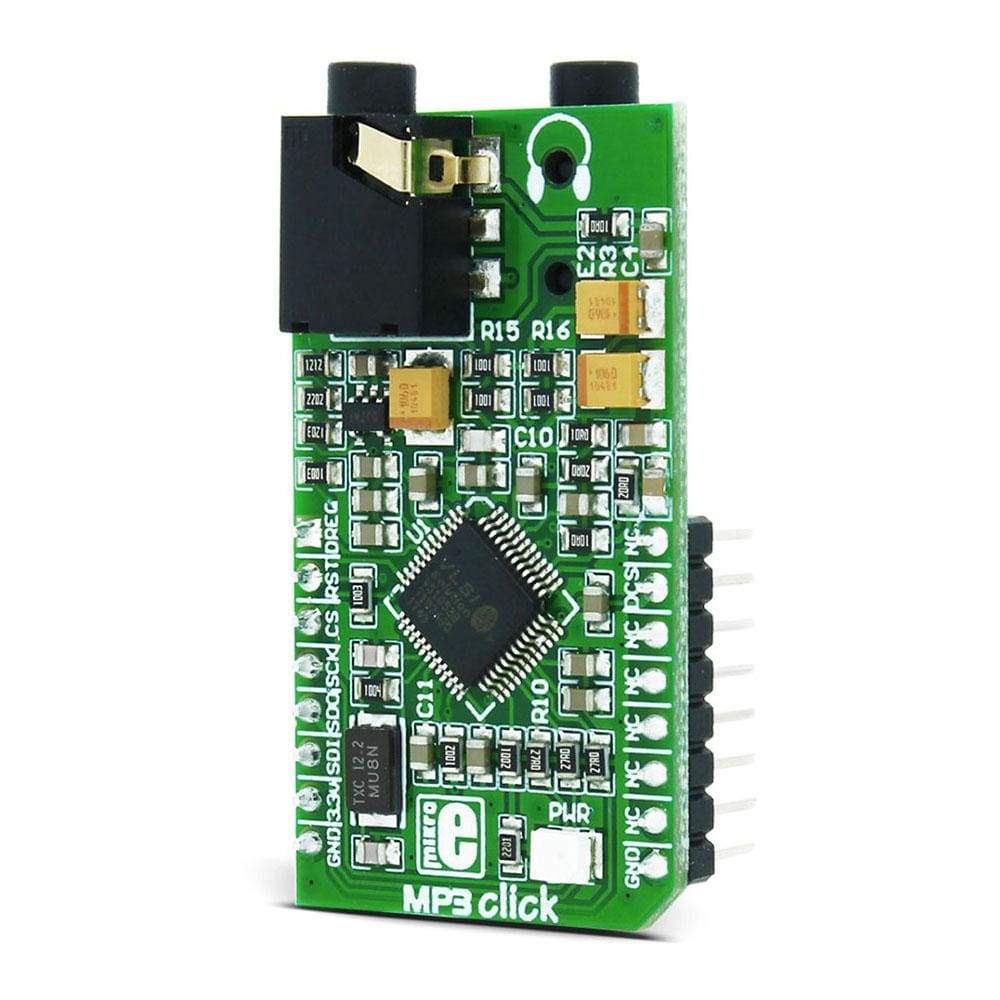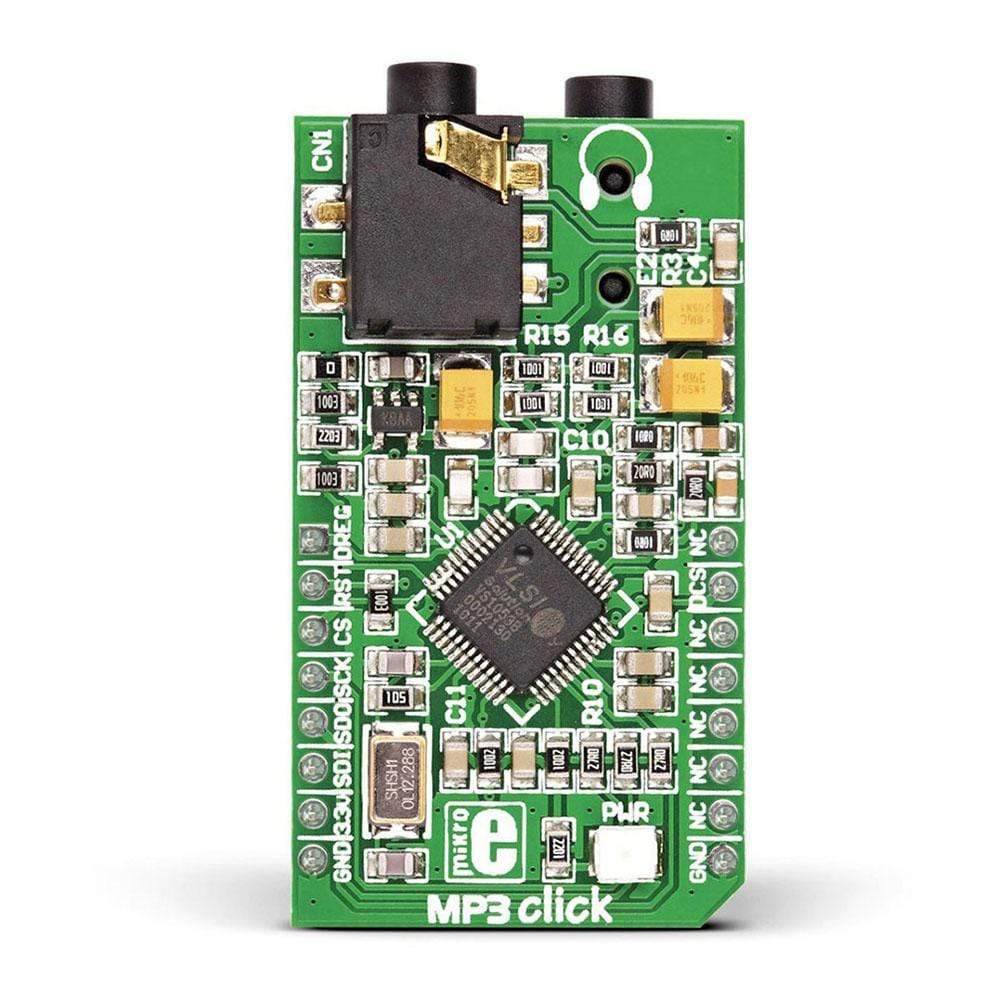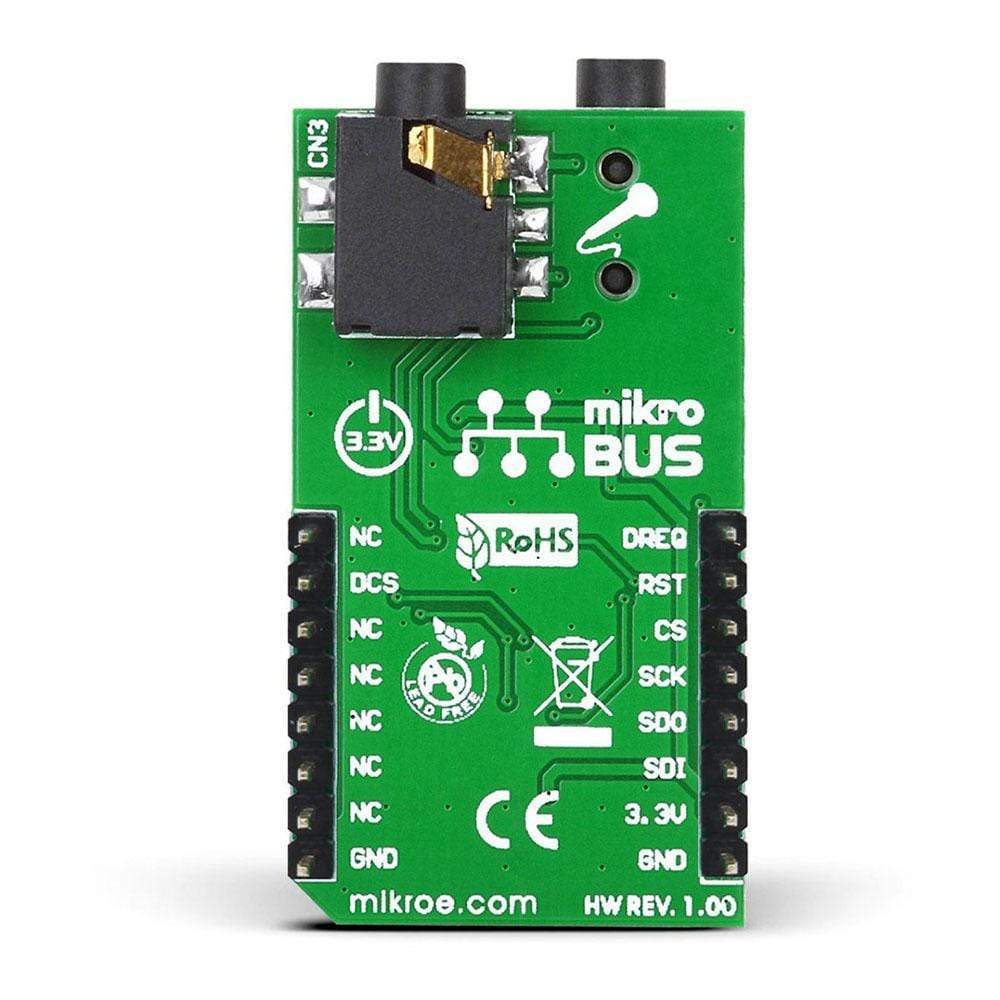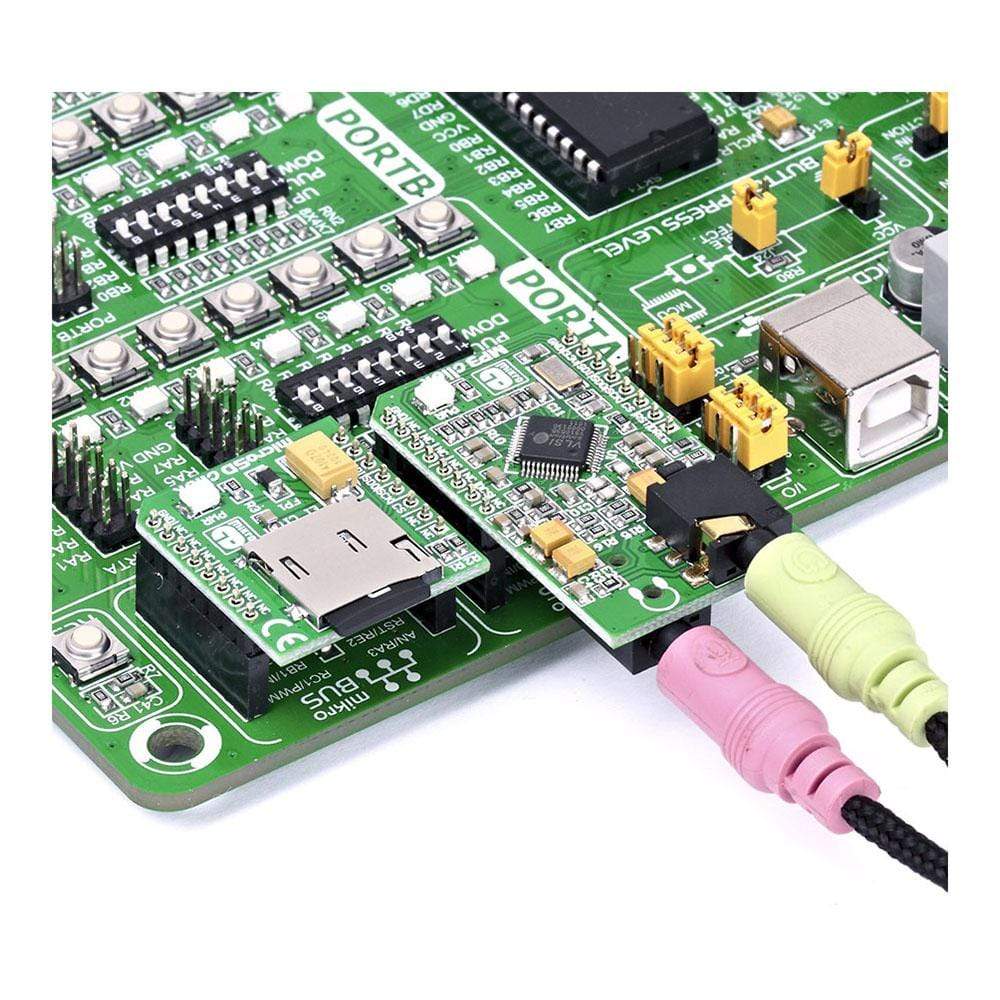 IC/Module: VS1053 MP3 decoder and encoder module
VS1053 is a multi-functional MP3 decoder chip from the family of VLSI Solutions extensive slave audio processors. It is designed to easily decode multiple audio formats. Just by loading a bit of extra software to the RAM memory, the functionality of this IC can be greatly enhanced. VS1053 is also capable of recording in three different audio formats, from lossless 16-bit PCM to highly compressed, yet high-quality Ogg Vorbis files.
Play Music from microSD Card
The user can directly play audio or voice files stored in the microSD card. The user can implement microcontroller software that prepares MP3 files chunk by chunk and send each chunk for decoding over the same SPI communication lines, with different chip selects for each board.
Power Supply
By default, the MP3 Click Board™ uses a 3.3V power supply. If the user wants to add MP3 capability to a 5V system, try the SmartMP3 board.
MP3 Click Board
Frequently Asked Questions
Have a Question?
Be the first to ask a question about this.
Ask a Question