For Adding Gaming Control Features
When pre-ordered, this item normally ships within 10 working days
The MikroMedia™ GAMING Shield for mikroMedia™ boards is a cool new invention for gamers. This GAMING shield is an extension board that is ergonomically designed to comfortably fit in the user
View full details
SKU: MIKROE-782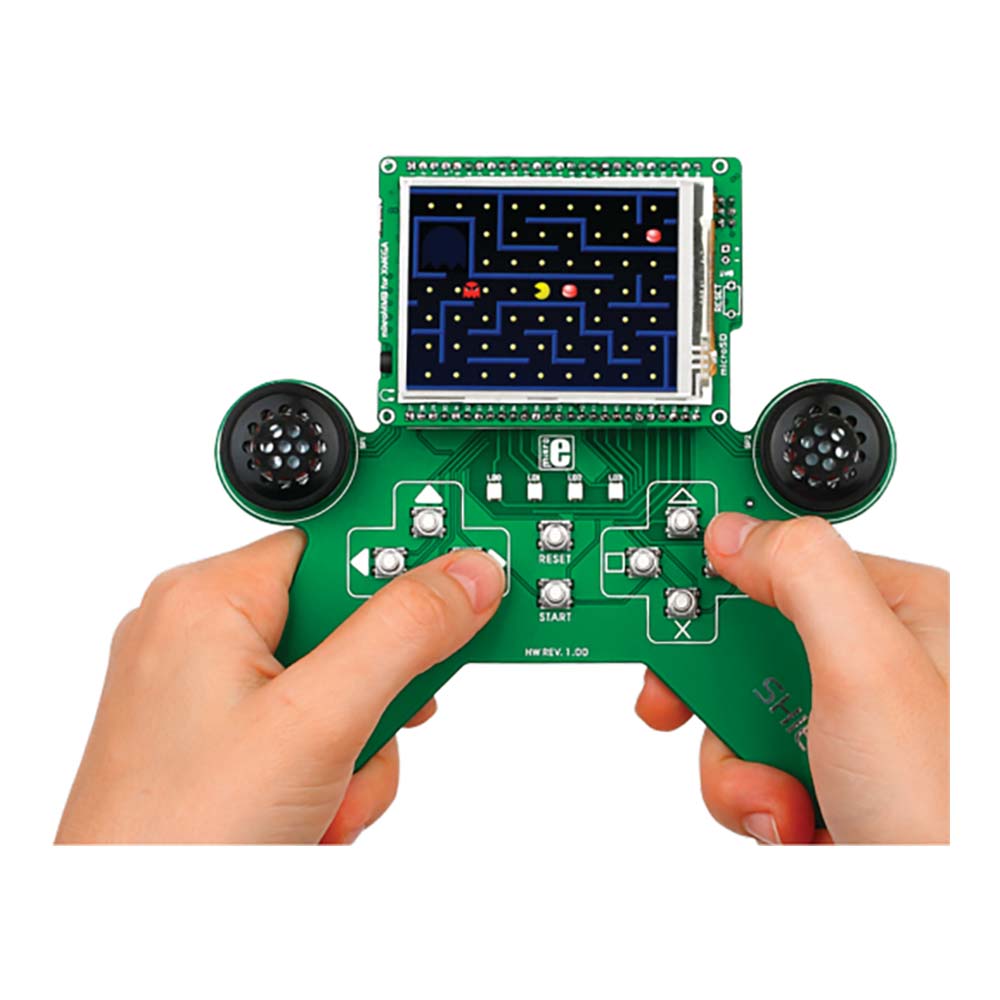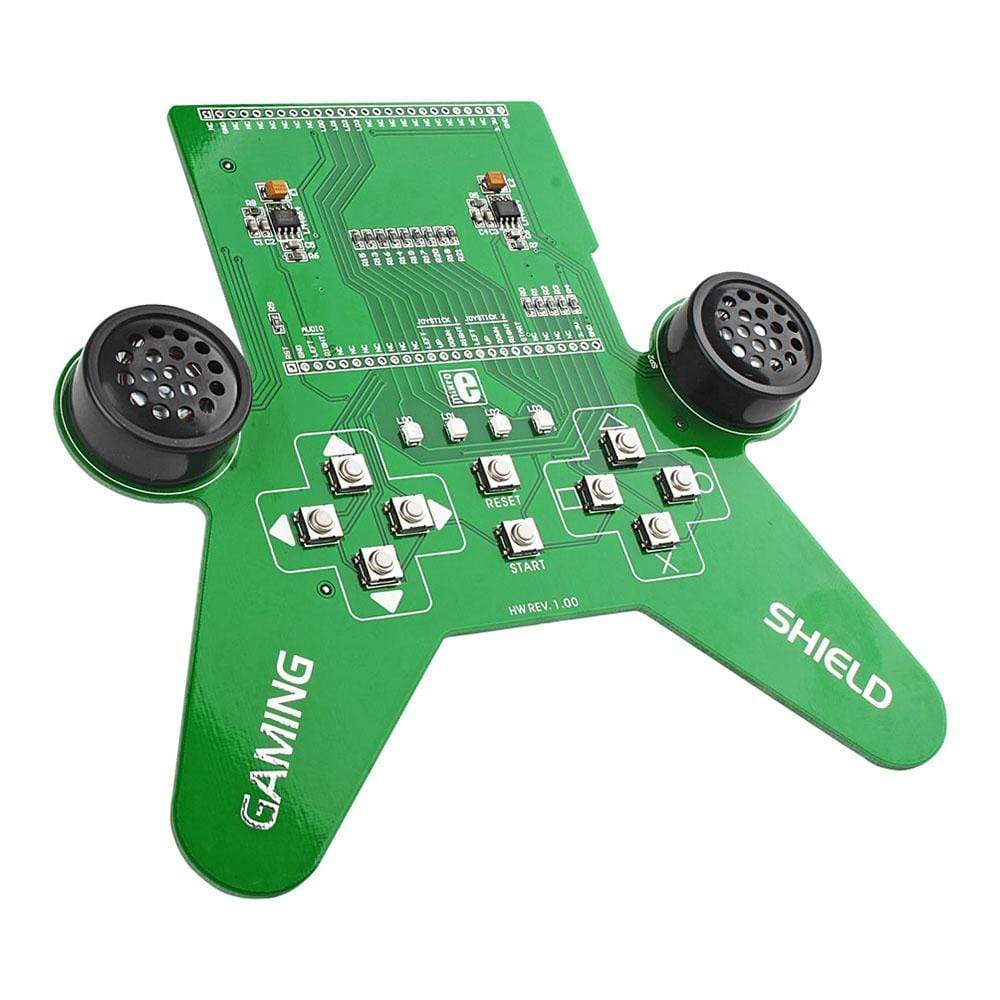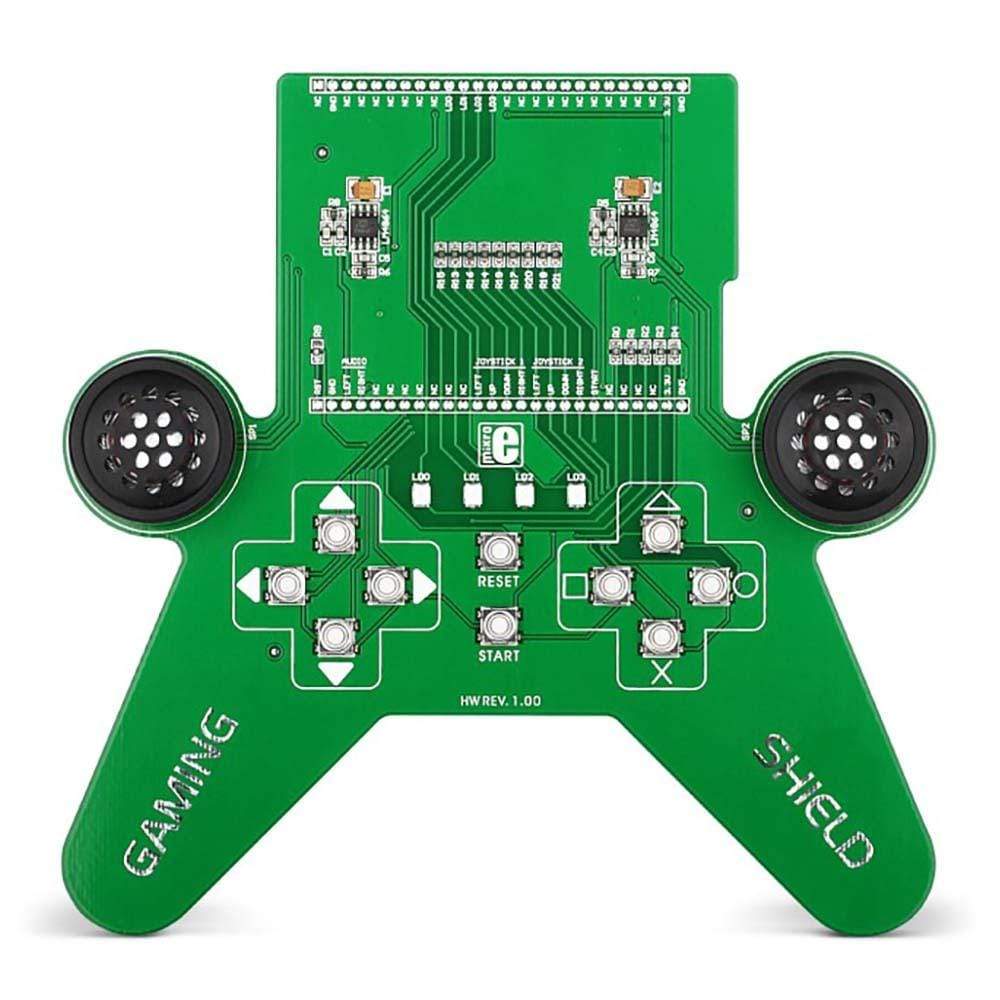 Control Buttons and Indicator LEDs
The MikroMedia™ Gaming Shield provides standard gaming control buttons and indicator LEDs. The button controls provide standard gaming functions: steering (left, right, up, down), actions (triangle, square, x, and circle), but we also added Start and Reset buttons. Also, the board has four indicator LEDs that indicates the game status and other activities.
Audio Module
GAMING shield comes with two integrated LM4864 audio amplifiers. These are connected to the speakers to work like a stereo audio system. Two connection pins aid in bringing the left and right audio signals to the board from the mikroMedia™ board.
MikroMedia Gaming Shield
Frequently Asked Questions
Have a Question?
Be the first to ask a question about this.
Ask a Question