Regular price
$336.00 USD
excluding tax
Regular price
Sale price
$336.00 USD
excluding tax
Unit price
per
Sale
Sold out
When pre-ordered, this item normally ships within 10 working days
mikroMedia™ 5 for Tiva' is an amazing 800x480px touch screen and over 30 on-board modules, including Ethernet, CC3100 WiFi and ICDI debugger all packed onto a single board. Everything is orchestrated by the mighty TM4C129xNCZAD ARM Cortex-M4F microcontroller from Tiva' C Series family.
View full details
SKU: MIKROE-1504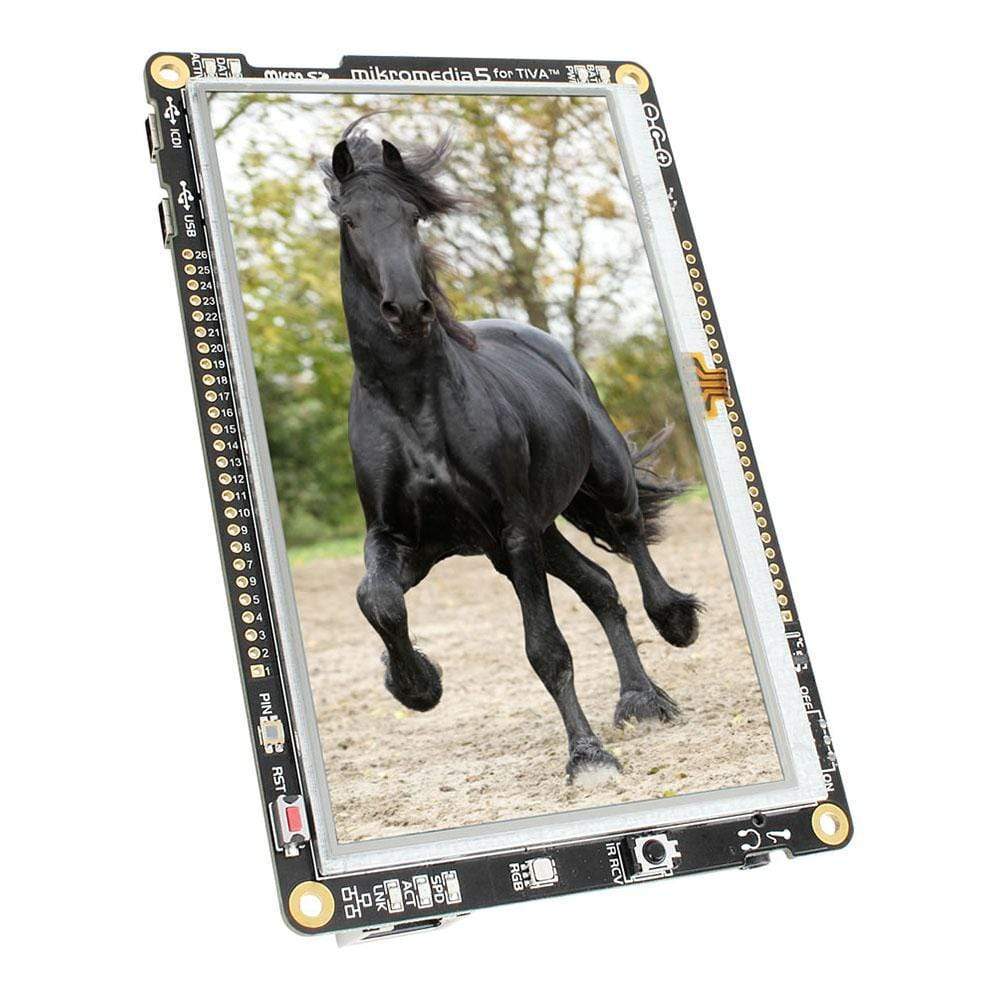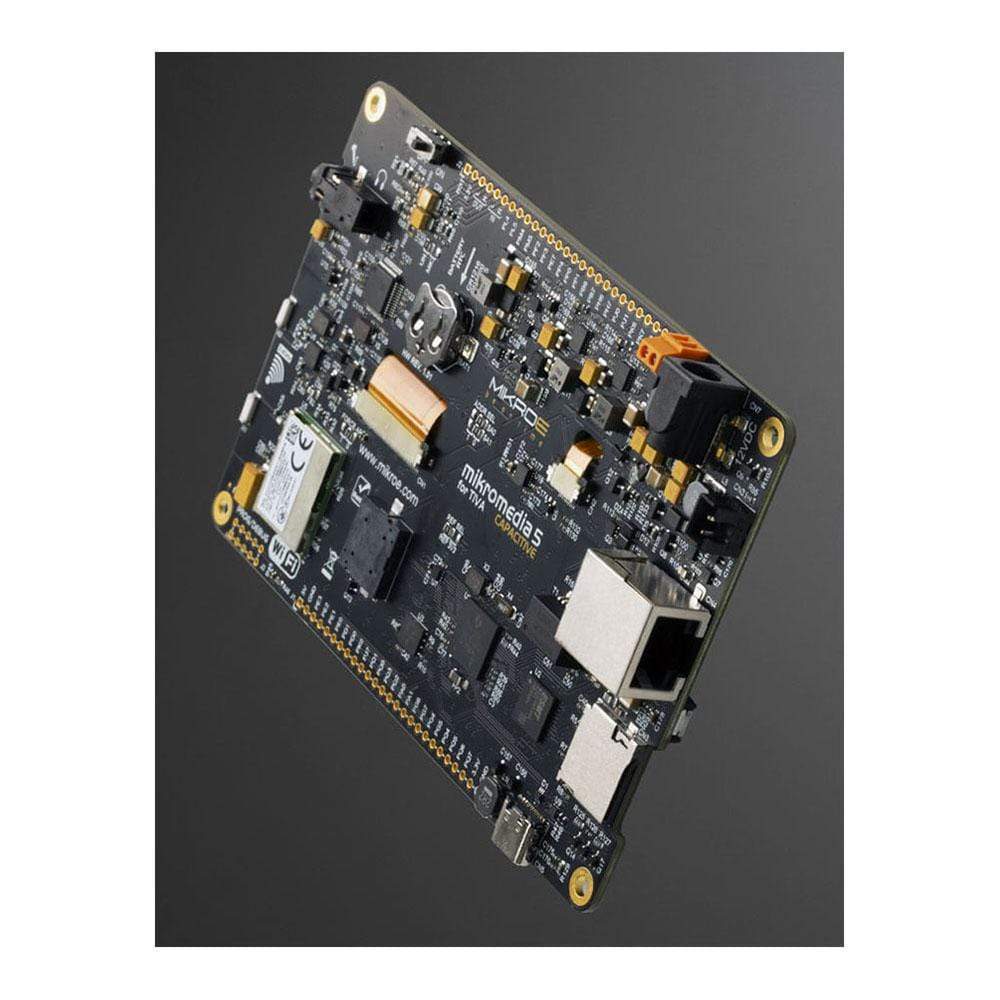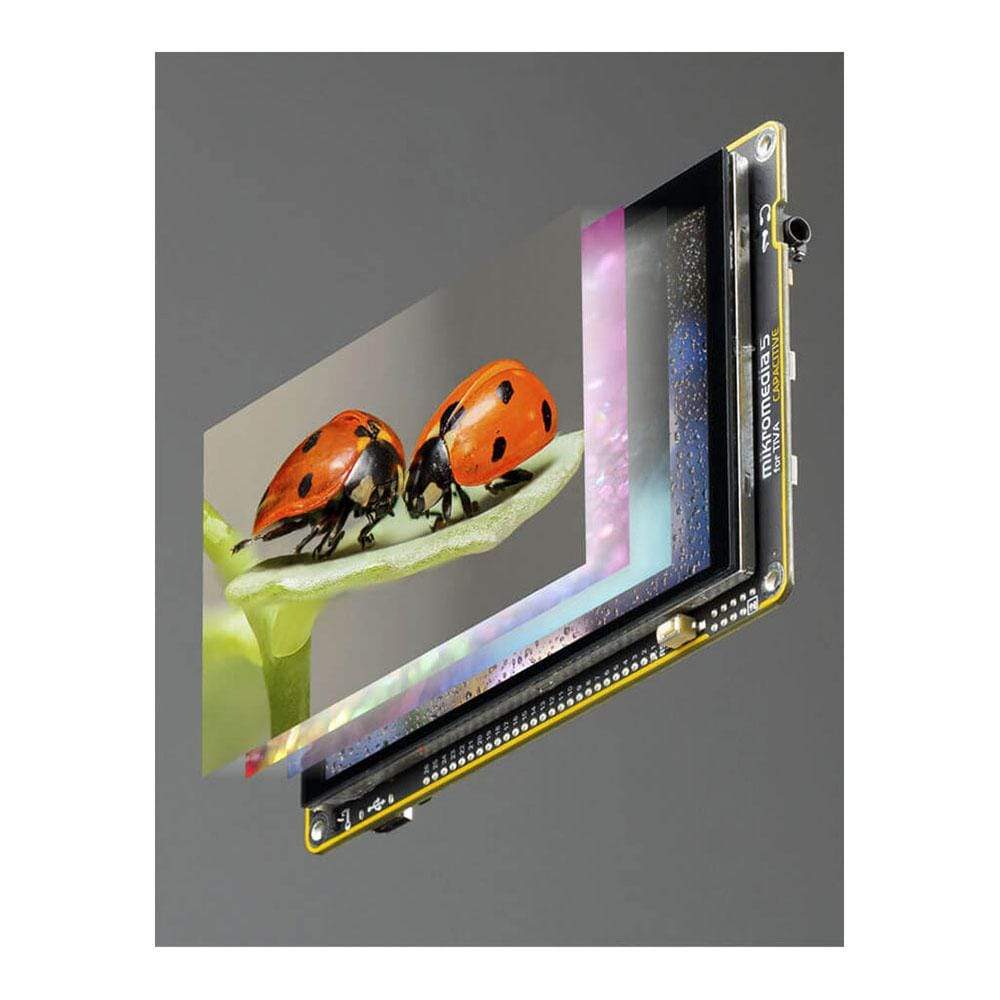 mikroMedia™ 5 for Tiva
Start building your applications with intuitive, user-friendly menus and dashboards using powerful TI Tiva ARM Cortex-M4 microcontroller. This board provides a compact high-quality multimedia development platform for TM4C129xNCZAD device.
Powerful Workhorse
Mighty TM4C129xNCZAD rocks: 120 MHz operation, 1 MB of Flash, 256 KB of SRAM, DMA controller, on-chip LCD controller and a lot more.
5" Touch Screen
The Huge touchscreen in 800x480px resolution brings awesome graphics and vivid colors. Youve never seen such a big display driven just by a microcontroller.
CC3100 WiFi module
Internet of things - check! Insanely popular CC3100 WiFi module is right here for you. It features easy to use SimpleLink IPv4 TCP/IP stack.
Debugger on board
For the first time, were embedding programmer and debugger on mikroMedia™ board. Just plug in the USB cable and there you go!.
Programming
The board features mikroProg for Tiva programmer and debugger. All you need to do is plug the USB cable into ICDI connector and use mikroProg Suite for ARM or other programming software to upload new device firmware.
Compilers
mikroMedia™ 5 for Tiva is fully supported by mikroC, mikroBasic and mikroPascal compilers for ARM. Compilers come with dozens of examples that demonstrate every feature of the board.
GUI design with Visual TFT.
Easily create fantastic colourful graphical user interfaces (GUI) for mikroMedia™ in Visual TFT software. Even total beginners will be able to create amazing applications.
mikroMedia 5 for Tiva
Frequently Asked Questions
Have a Question?
Be the first to ask a question about this.
Ask a Question