Regular price
$590.00 USD
excluding tax
Regular price
Sale price
$590.00 USD
excluding tax
Unit price
per
Sale
Sold out
When pre-ordered, this item normally ships within 10 working days
The MikroLab for AVR is a complete development solution designed for users to exploit the possibilities of AVR microcontrollers in-depth. This essential toolkit is a collection of an EasyAVR v7 board, a MikroC for AVR compiler license, and lots of accessories.
The EasyAVR v7 development board supports a total of 64 AVR (AT, ATmega, and ATtiny) microcontrollers from Atmel. It also includes a free licence for VisualGLCD, a GUI design tool for GLCD displays.
.
View full details
SKU: MIKROE-2013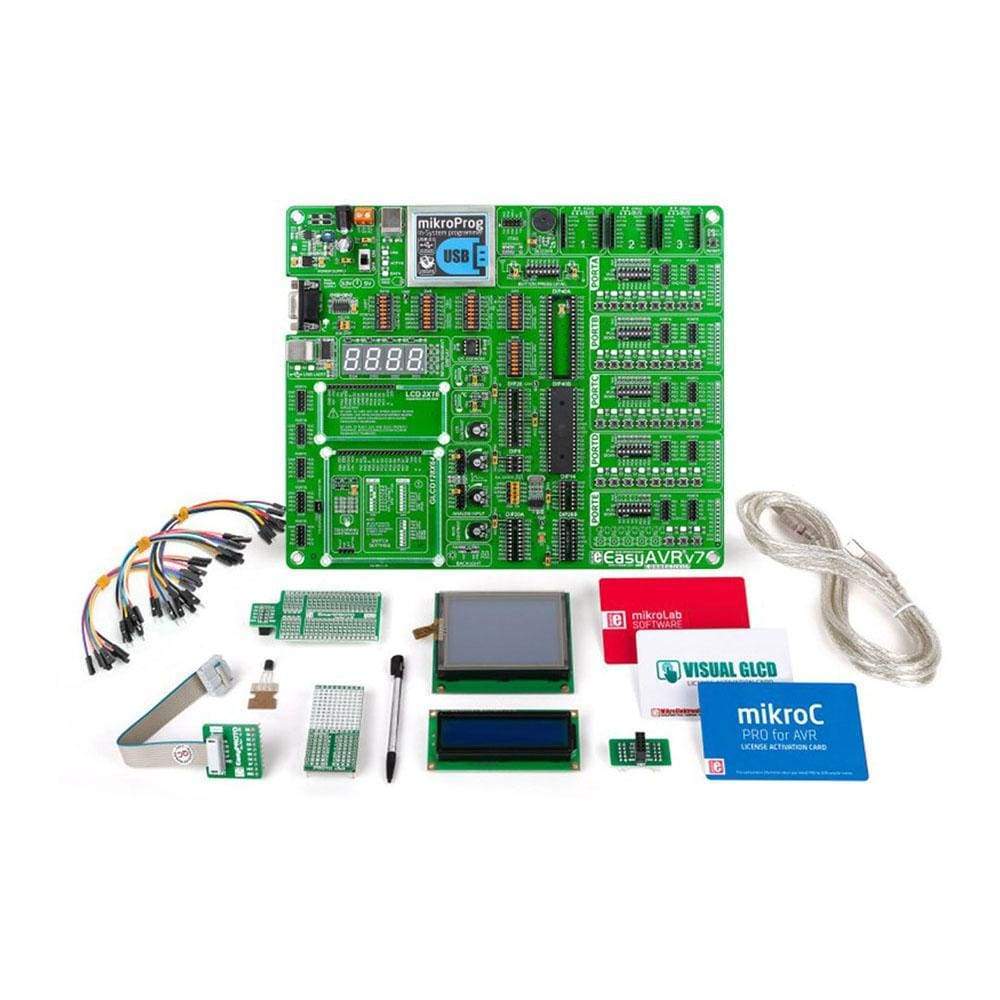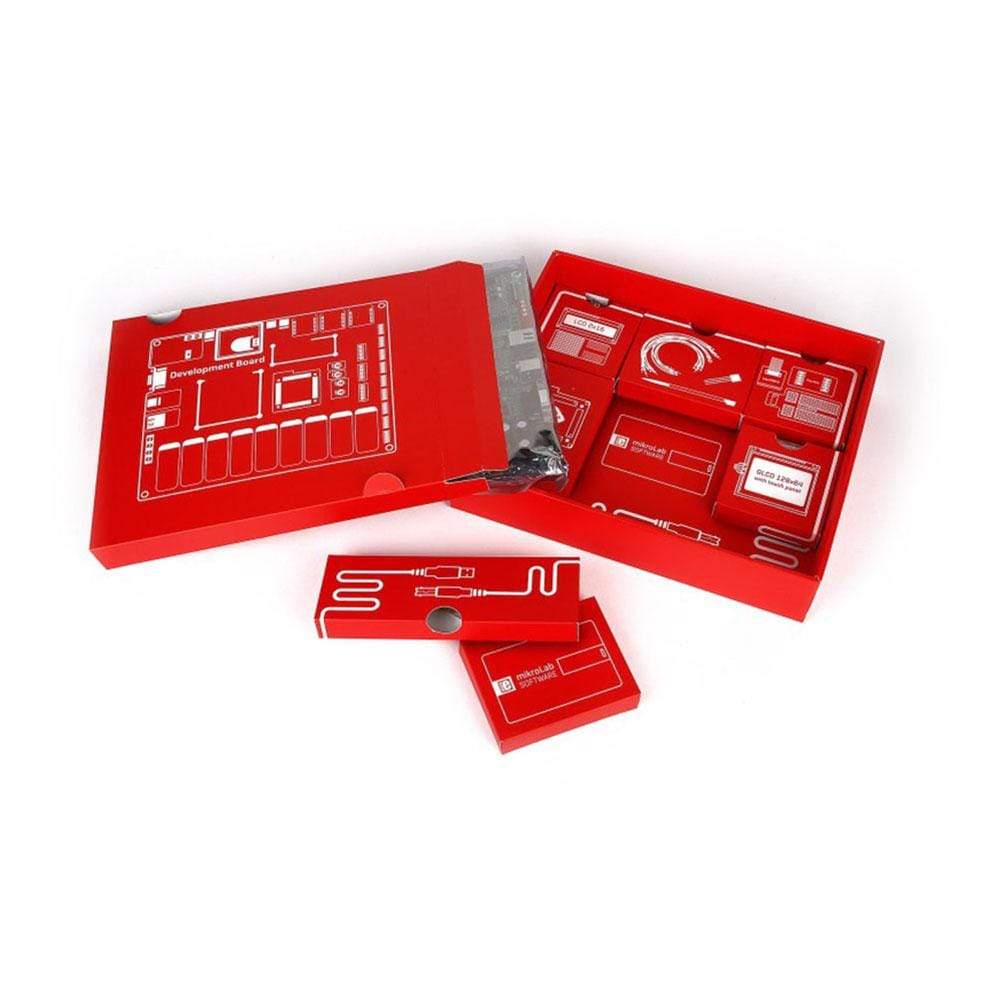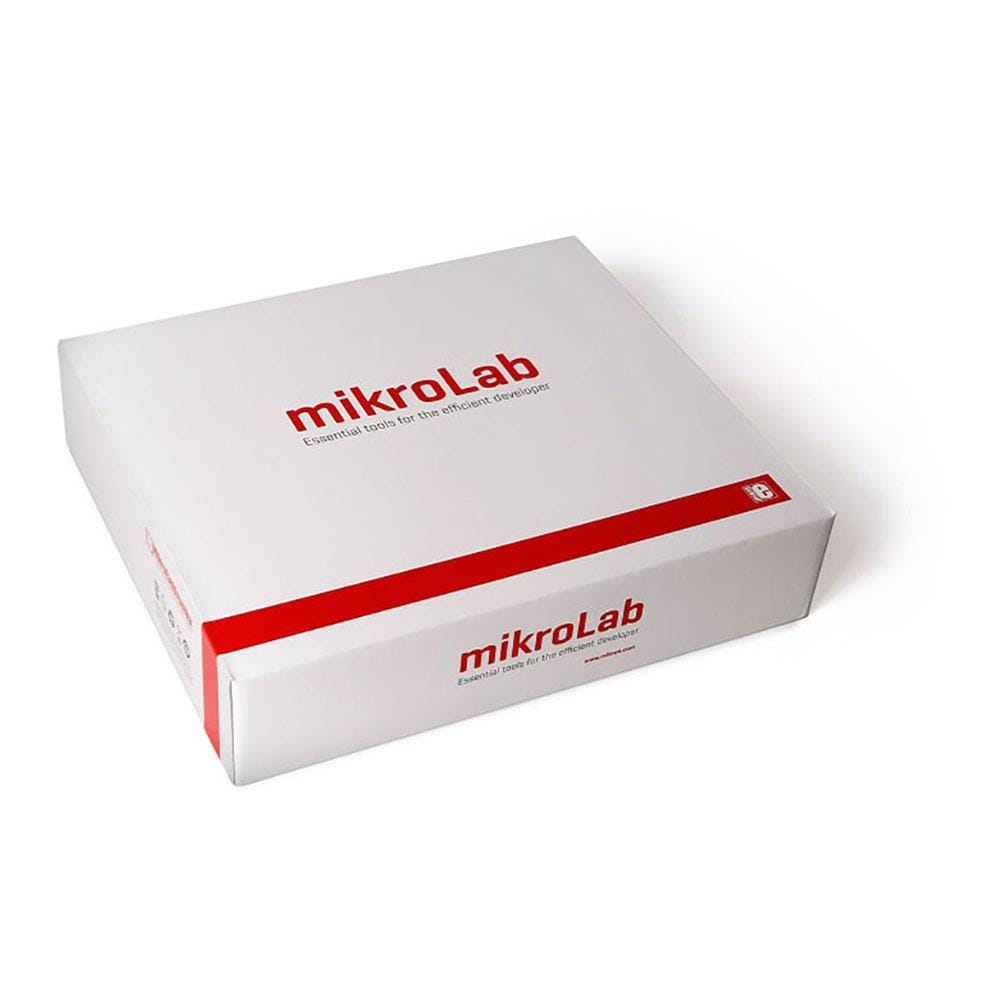 About AVR.
Invented by Alf-Egil Bogen and Vegard Wollan, AVR was uilt with an intention to build an architecture that could resourcefully execute codes written in C. In 1997, the first AVR microcontroller was ntroduced with the help of these two Norwegian students by acquiring the IP. Almost 500 million units were already shipped by the end of 2003.
The DIP-packaged AVR chip can fit on the EasyAVR v7 board (8, 14, 20, 28, and 40 pins socket available) provided in the mikroLab for AVR kit. Optimized to reduce time to market, the Atmel AVR 8-bit and 32-bit microcontrollers are designed to deliver low-power consumption, design flexibility, and high performance.
MikroLAB for AVR Development System
Frequently Asked Questions
Have a Question?
Be the first to ask a question about this.
Ask a Question