Adds Ultra-Low-Power Wirepas Mesh Connectivity
Key Features
Wirepas module, Wirepas routing mesh protocol optimized for ultra-low energy consumption, high scalability is ideal for large IoT networks, low-energy and low-latency modus, remote nodes' configuration, printed or external antenna, and more
Based on the WIRL-PRO2 Thetis-I radio module with Wirepas Mesh Protocol from Würth Elektronik
Can be used for developing long-life battery drive IoT networks, supply chains, asset tracking, smart lighting, smart metering, and more
Introducing the Wirepas Click Board™: Revolutionize Your Connectivity
Unlock the power of seamless wireless connectivity with the Wirepas Click Board™. This compact add-on board transforms your applications and takes your projects to the next level.
Key Features:
WIRL-PRO2 Thetis-I Radio Module: The heart of the Wirepas Click Board™ is the advanced WIRL-PRO2 Thetis-I radio module from Würth Elektronik. Say goodbye to connectivity woes as it seamlessly integrates the Wirepas Mesh Protocol.

Ultra-Low Energy Consumption: Designed for efficiency, our Click Board™ is optimized for ultra-low energy consumption. It ensures that your devices stay connected without draining precious battery life.

Scalability: Whether you're building a small network or an extensive IoT infrastructure, the Wirepas Click Board™ has you covered. Its scalability is unmatched, making it ideal for projects of any size.
Unleash the Possibilities:
Imagine the endless opportunities at your fingertips with the Wirepas Click Board™:
IoT Networks: Develop long-lasting battery-driven IoT networks with ease.

Supply Chains: Enhance supply chain management with real-time tracking and data analytics.

Asset Tracking: Keep tabs on your valuable assets, ensuring they're always where they should be.

Smart Lighting: Create intelligent lighting solutions that adapt to your needs, saving energy and money.

Smart Metering: Streamline energy consumption monitoring with accurate and reliable data.
Simplify Your Development:
We understand that time is of the essence. That's why the Wirepas Click Board™ is supported by a mikroSDK-compliant library, making software development a breeze. Say goodbye to complicated coding and hello to efficient, hassle-free development.
Ready to Roll:
Don't waste a moment. The Wirepas Click Board™ arrives thoroughly tested and ready to be integrated into your system. Just plug it into a mikroBUS™ socket, and you're good to go.
Elevate Your Projects:
The Wirepas Click Board™ is not just a product; it's a game-changer. Say hello to seamless connectivity, unmatched scalability, and simplified development. Elevate your projects and bring your ideas to life.
View full details
SKU: MIKROE-5874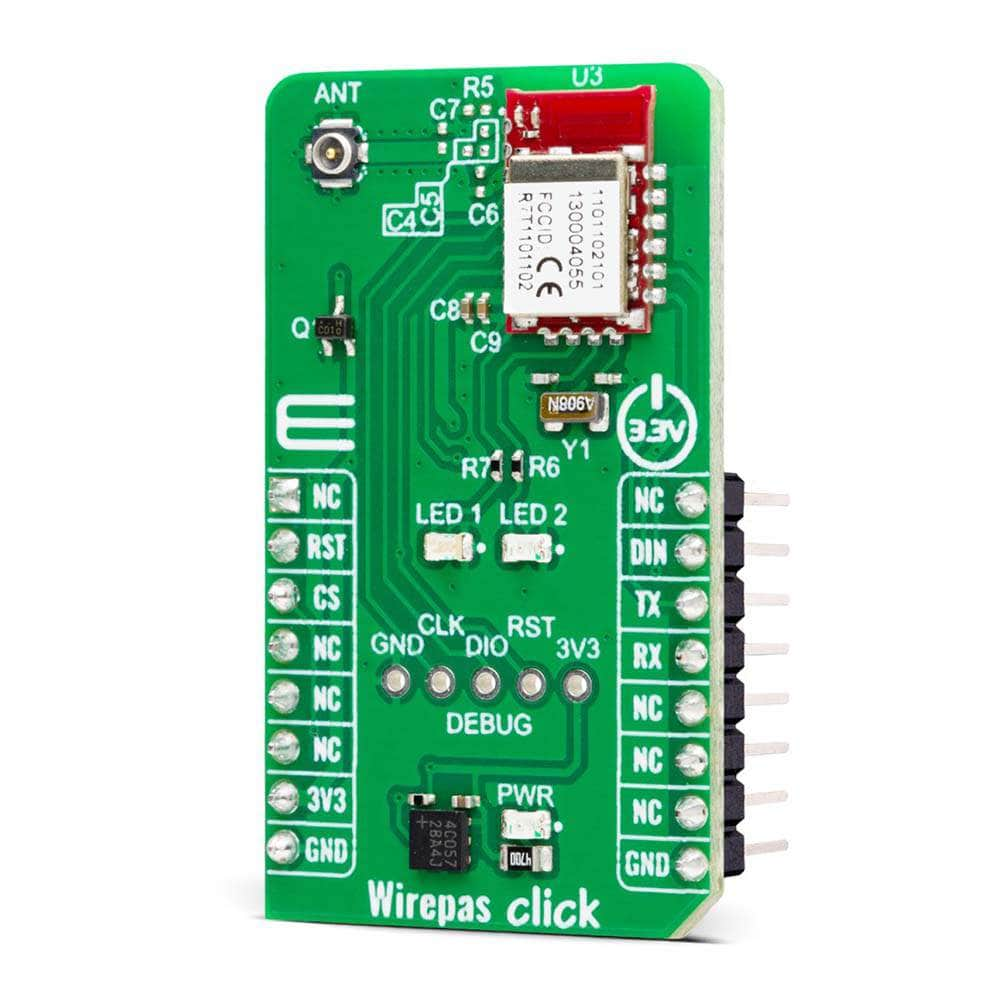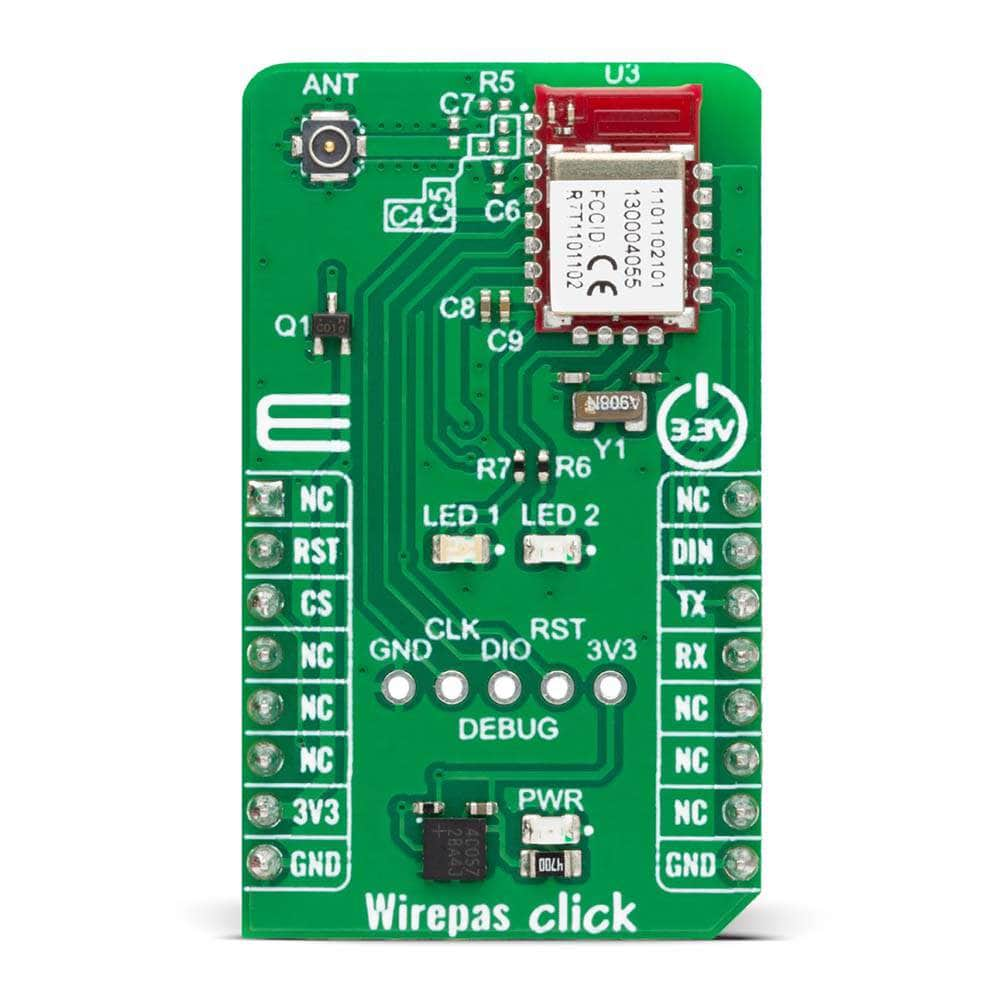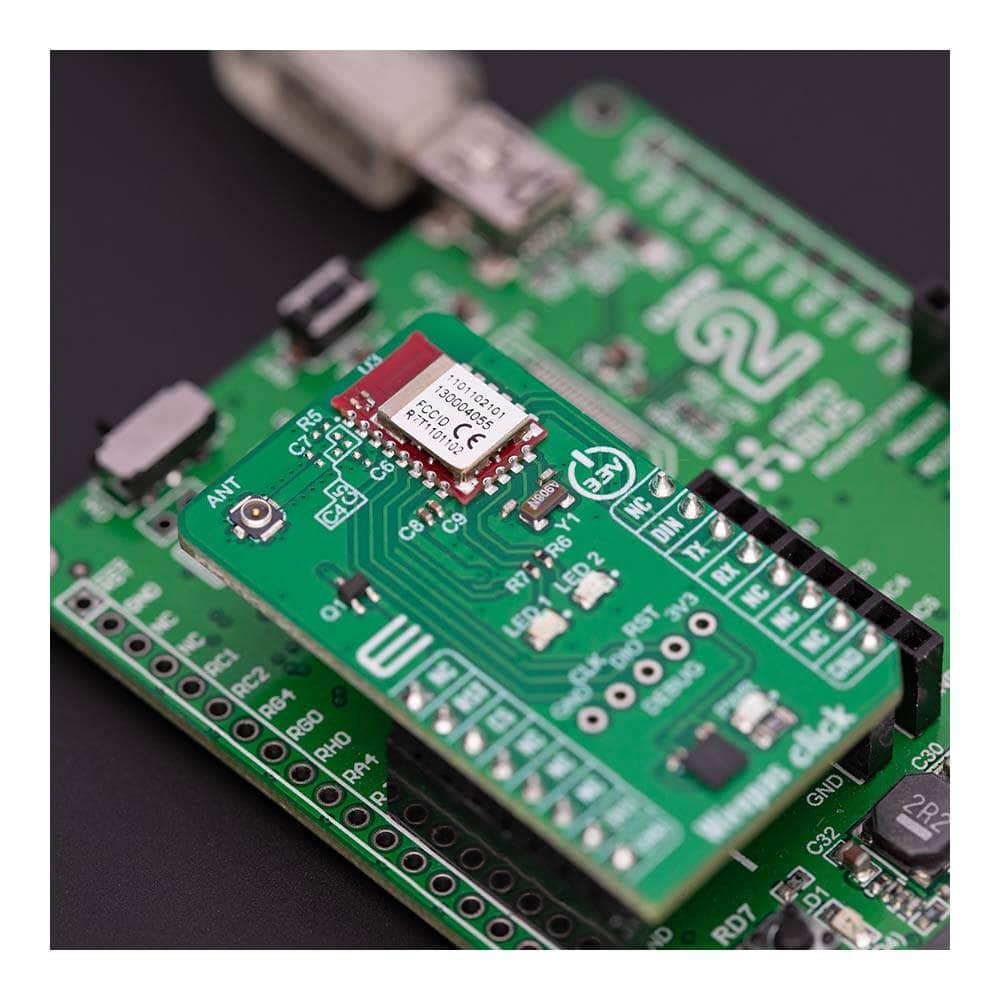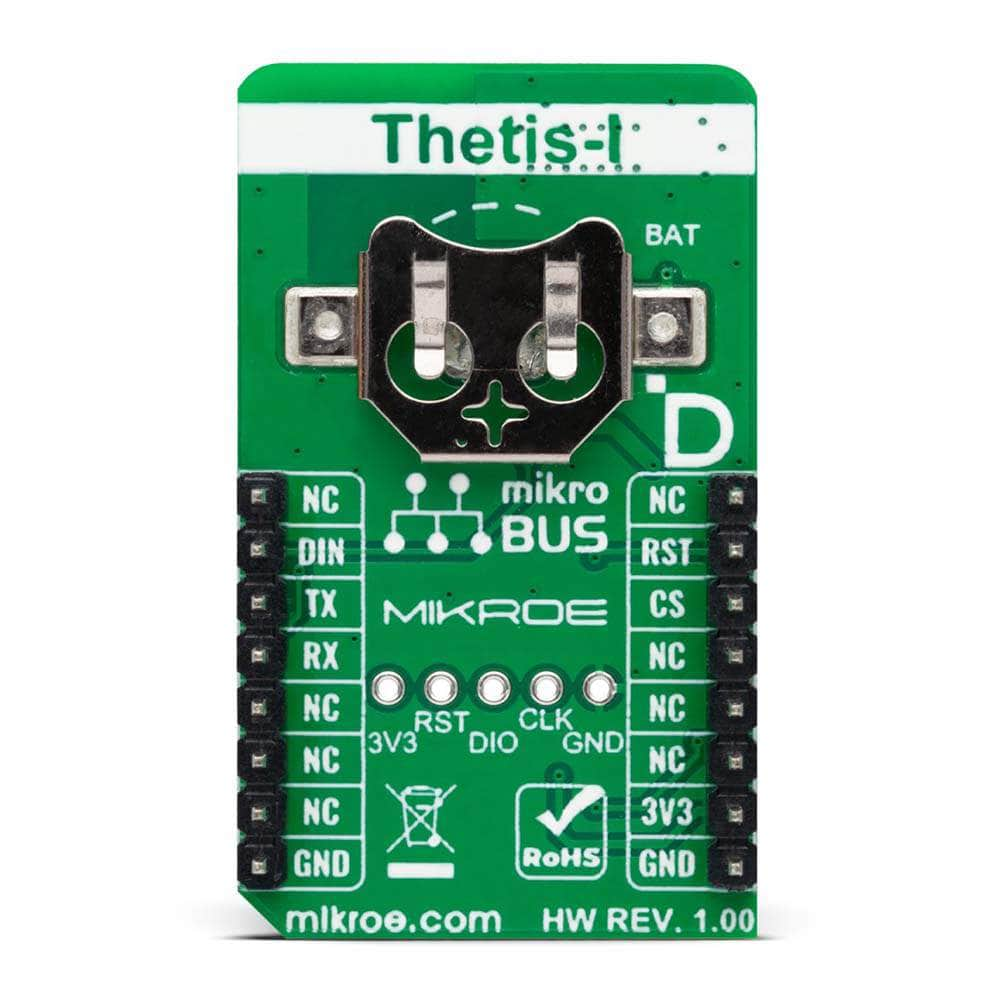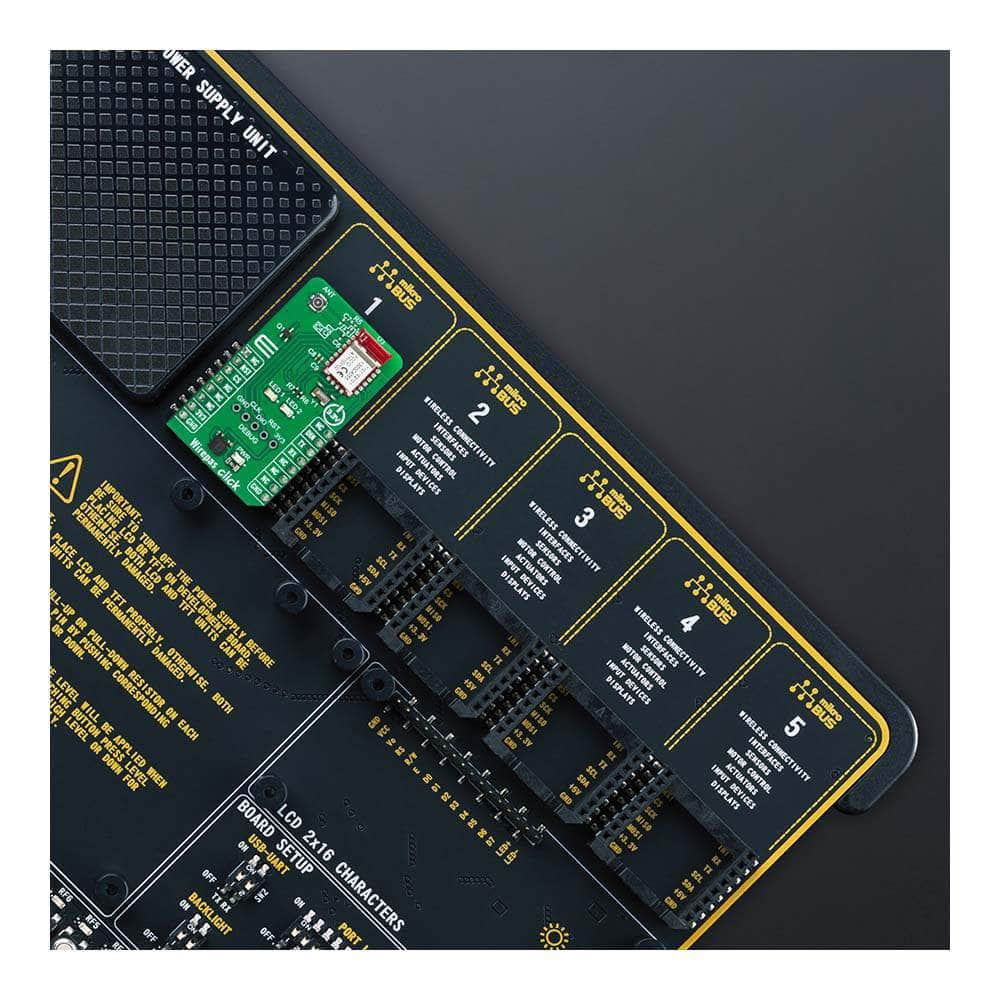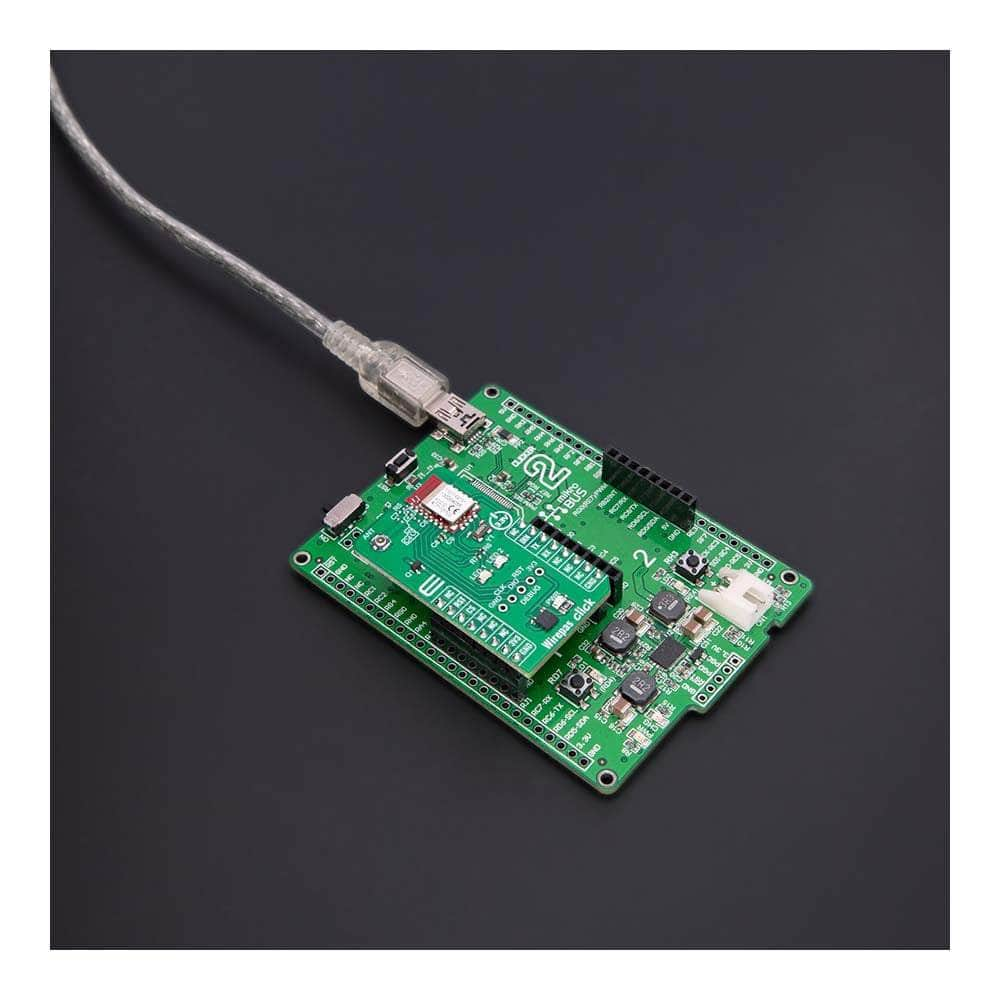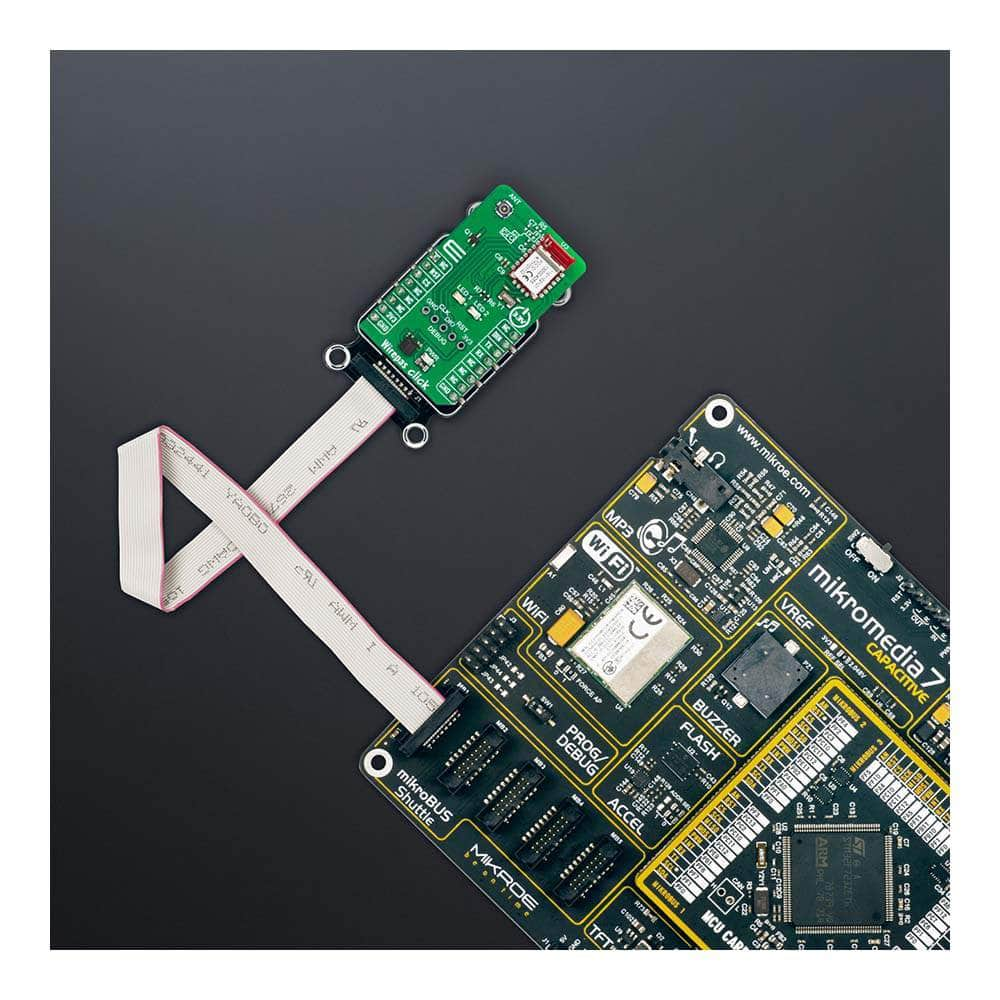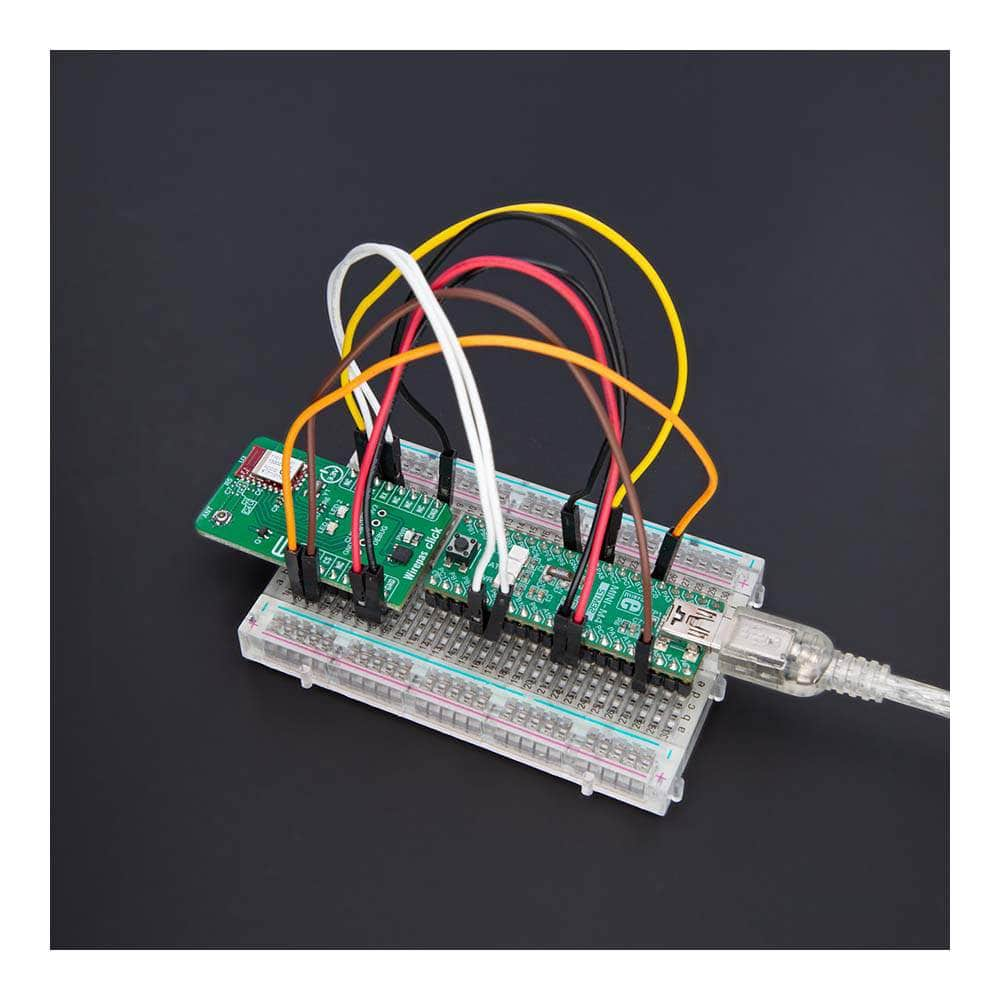 Wirepas Click Board™
Frequently Asked Questions
Have a Question?
Be the first to ask a question about this.
Ask a Question