When pre-ordered, this item normally ships within 10 working days
The DIGI POT Click Board™ is a compact accessory board that incorporates an MCP4161 single-channel digital potentiometer. With a single resistor network, this digital POT features an 8-bit (256 wiper steps) resolution. DIGI POT Click Board™ communicates with the target board microcontroller using the industry-standard SPI interface.
DIGI POT Click Board™ offers WiperLock Technology allows application-specific calibration settings to be secured in the EEPROM. The MCP4161 module is available with a resistor value of 10 k'
View full details
SKU: MIKROE-923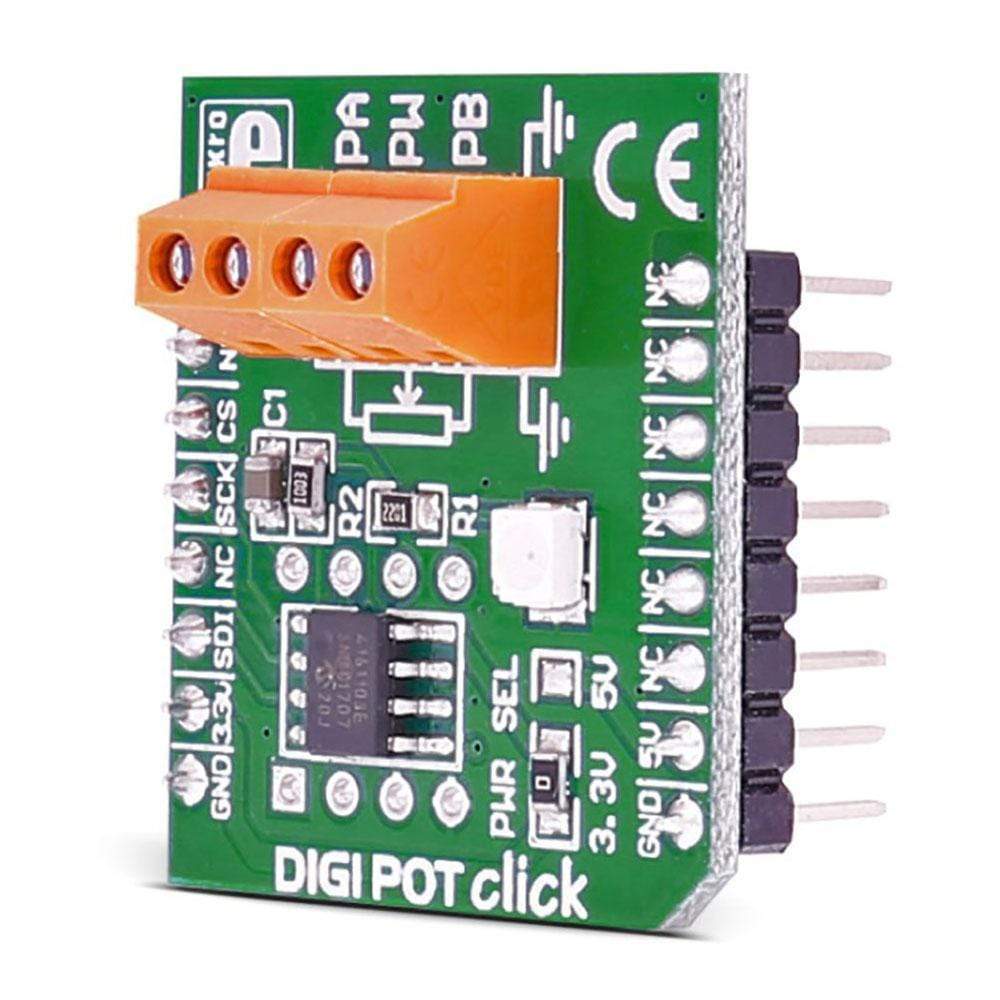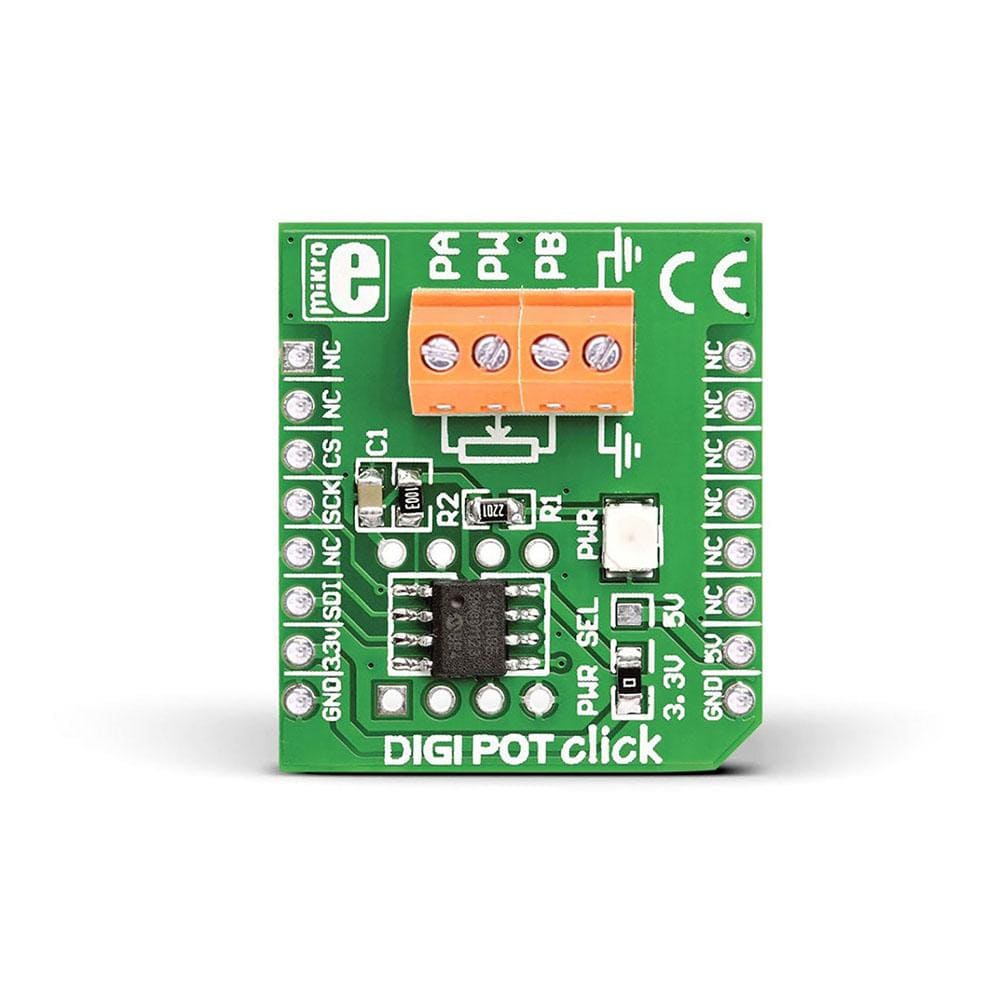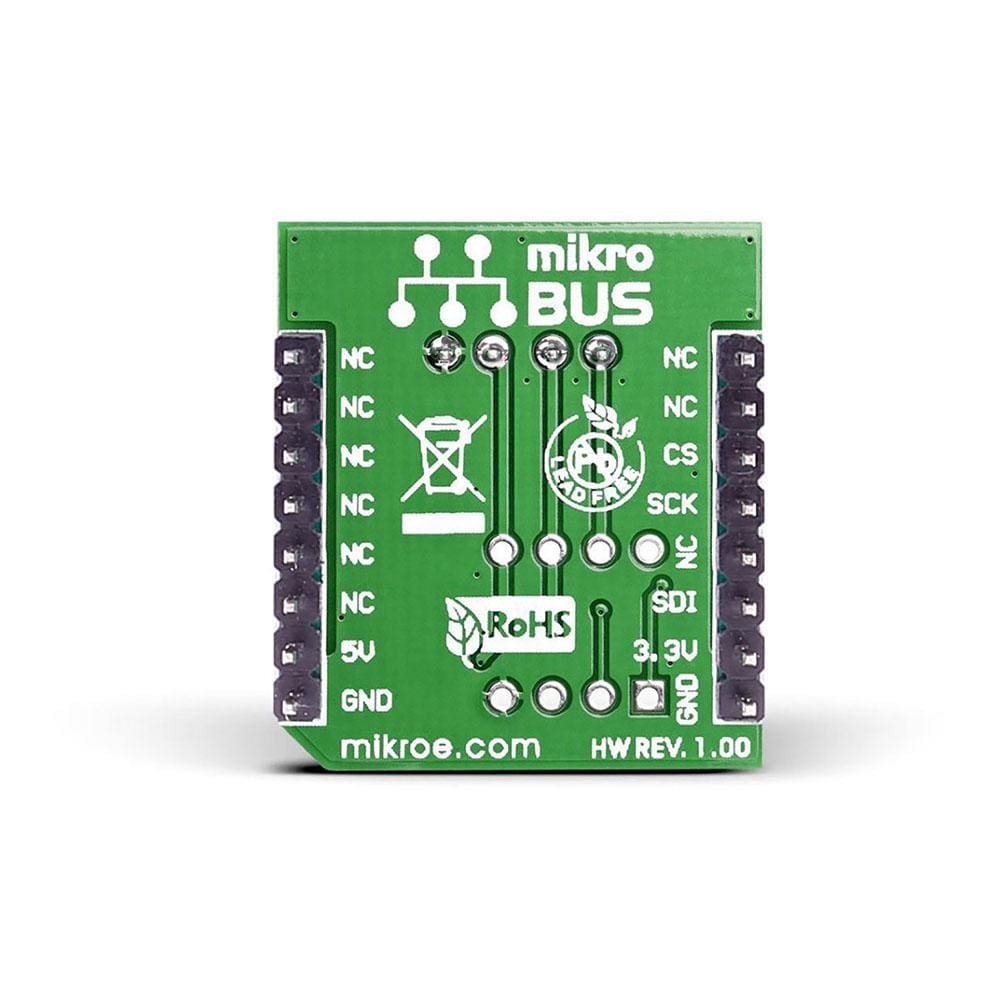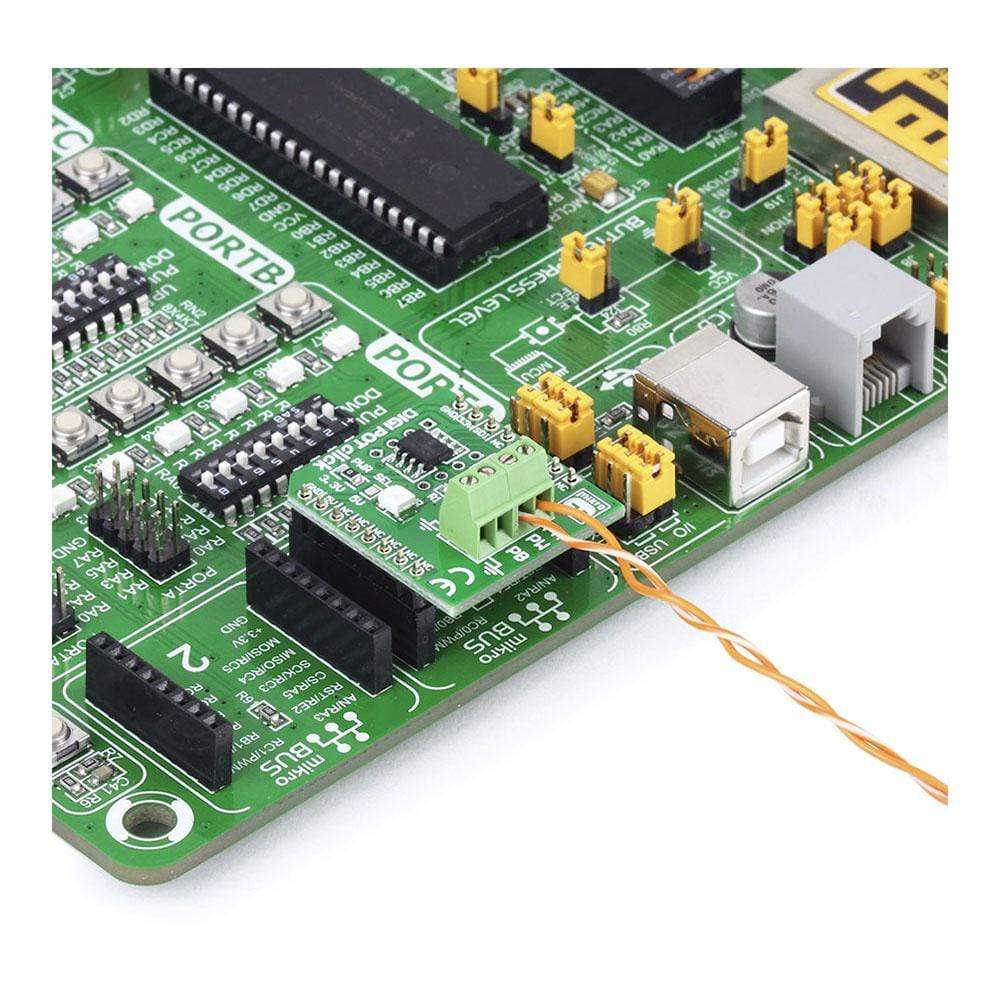 The DIGIPOT Click Board™ is an accessory board in mikroBUS form factor. It features a single-channel digital potentiometer MCP4161 with 8-bit resolution (256 wiper steps) and industry-standard SPI serial interface. The resistance value of the digital potentiometer goes up to 10 kΩ. It features outstanding AC/DC characteristics and low power consumption. It can be used in audio equipment, servo-motor control, battery charging and control, LCD contrast control, programmable filters etc.
IC/Module: MCP4161 8-bit Single-Channel Digital POT
MCP4161 is a non-volatile, single-channel digital potentiometer with 8-bit register network resolution. It uses SPI compatible interface and is useful for devices that need factory trimming or recalibration. With WiperLock Technology, this module allows automatic recall of potentiometer wiper settings.
Power Supply Selection
DIGI POT Click Board™ is designed to operate using a 3.3V or 5V power supply. It is soldered in 3.3V position by default. However, the on-board PWR SEL zero-ohm SMD jumper can be resoldered to 5V position if it is to be used with 5V development system.
DIGI POT Click Board
Frequently Asked Questions
Have a Question?
Be the first to ask a question about this.
Ask a Question