CAN Bus Protocol Controller

When pre-ordered, this item normally ships within 10 working days

The CAN-1 Board is an accessory board that lets you add CAN (Controller Area Network) connectivity to the design. Developed with integrated CAN support, the board features a high-speed MCP2551 CAN transceiver that works as the interface between a CAN protocol controller and the physical bus. It operates at speeds of up to 1 Mb/s and is suitable for 12V and 24V systems. The CAN-1 Board implements ISO-11898 standard physical layer requirements. It allows up to 112 nodes to be connected. The board can be connected to a development system via a female IDC10 connector. The DIP switch facilitates the user to choose which pins are used for RX/TX. The CAN-1 board is designed to operate using a 5V power supply only. When connecting to a 3.3V development system, voltage translators are advisable.

The CAN-1 board is an ideal option for industrial automation, home automation, automotive and mobile machine industry, and many more.

View full details
SKU: MIKROE-67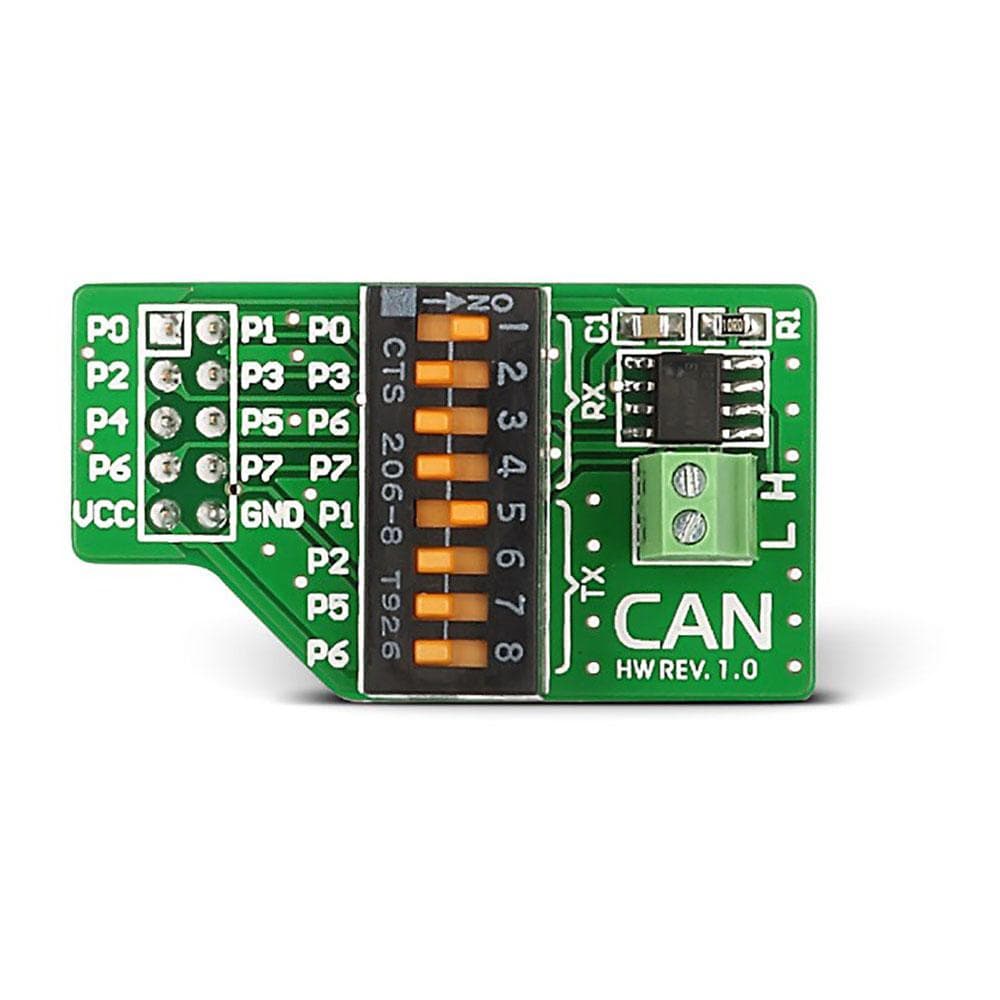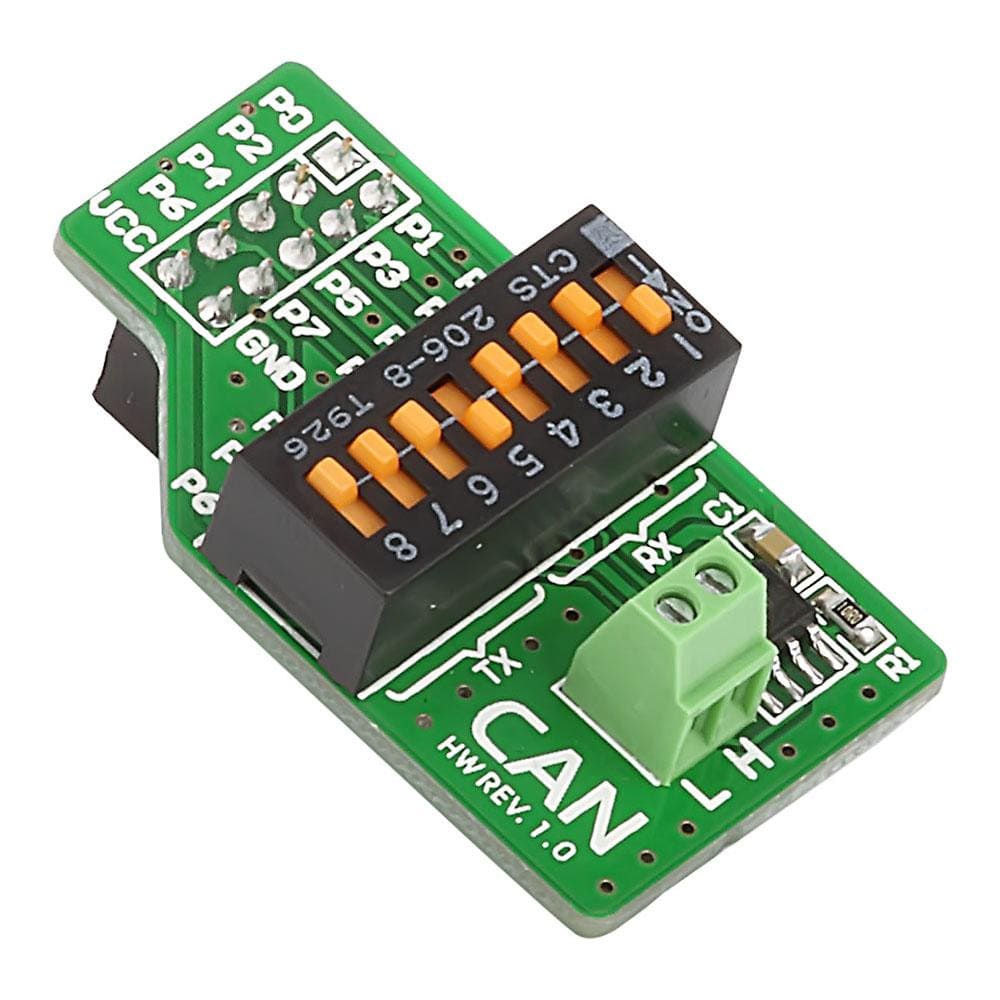 IC/Module: MCP2551 CAN Transceiver.
The MCP2551 is a high-speed CAN transceiver that serves as an interface between a CAN protocol controller and the physical bus. This fault-tolerant device provides differential transmit and receive capability for the CAN protocol controller. Fully compatible with the ISO-11898 standard, it allows a maximum of 112 nodes to be connected.
CAN Protocol.
The physical layer uses differential transmission on a twisted pair wire while a non-destructive bit-wise arbitration is used to control access to the bus. The protocol is also implemented in silicon, which allows the error handling and fault confinement facilities of CAN to be combined with a high transmission speed.
CAN-1 Board
Frequently Asked Questions
Have a Question?
Be the first to ask a question about this.
Ask a Question