Using 4 Smart LEDS
Key Features
The driver can drive up to 12 LEDs (4RGB LEDs), multiplexed LED current driver outputs, 14 million colors, 12 independent exponential fade engines, a flexible pattern generator with watchdog, and more
Based on the KTD2052A - 12-channel RGB LED driver from Kinetic Technologies
Can be used for the development of AI smart speakers, Bluetooth/Wi-Fi loudspeakers, automotive indicators and ambiance lighting, IoT, gaming, consumer electronics, and more
Introducing the 2x2 RGB Click Board™
Revolutionize your projects with the 2x2 RGB Click Board™, a game-changing add-on board designed for electronic engineers like you! 🌟
Unleash the Power of RGB
Experience the future of lighting control with the 2x2 RGB Click Board™. This compact wonder boasts a matrix of four "intelligent" RGB elements, creating a stunning 2x2 display screen.
Cutting-Edge RGB LED Driver
At its core, the Click Board™ features the KTD2052A, a 12-channel RGB LED driver from Kinetic Technologies. What does this mean for you? Fully programmable current regulation for up to four RGB LEDs – that's 12 LEDs to bring your designs to life!
Brighter, Smarter, Better
Exceptional LED Quality
Our LED matrix includes four LRTB GFTG, a 6-lead in-line MULTILEDs, from ams OSRAM. With a wide 120-degree viewing angle, your creations will shine brighter and more brilliantly than ever.
Endless Possibilities
The 2x2 RGB Click Board™ is your gateway to innovation. Use it to easily develop AI smart speakers, Bluetooth/Wi-Fi loudspeakers, automotive indicators, ambient lighting, IoT devices, gaming peripherals, and consumer electronics.
Seamless Integration
mikroBUS™ Compatibility
The 2x2 RGB Click Board™ effortlessly fits into your existing projects. It's fully compatible with the mikroBUS™ socket, ensuring smooth integration into any host system that supports the mikroBUS™ standard.
mikroSDK Libraries
Take your creativity to the next level with the included mikroSDK open-source libraries. They provide unmatched flexibility for evaluation and customization, giving you complete control over your projects.
Discover the ClickID Advantage
What truly sets the 2x2 RGB Click Board™ apart is the revolutionary ClickID feature. Say goodbye to compatibility issues! This innovative technology lets your host system automatically detect and identify the add-on board, making setup a breeze.
Don't miss the opportunity to transform your projects with the 2x2 RGB Click Board™. Elevate your designs, simplify integration, and unlock a world of possibilities.
View full details
SKU: MIKROE-5917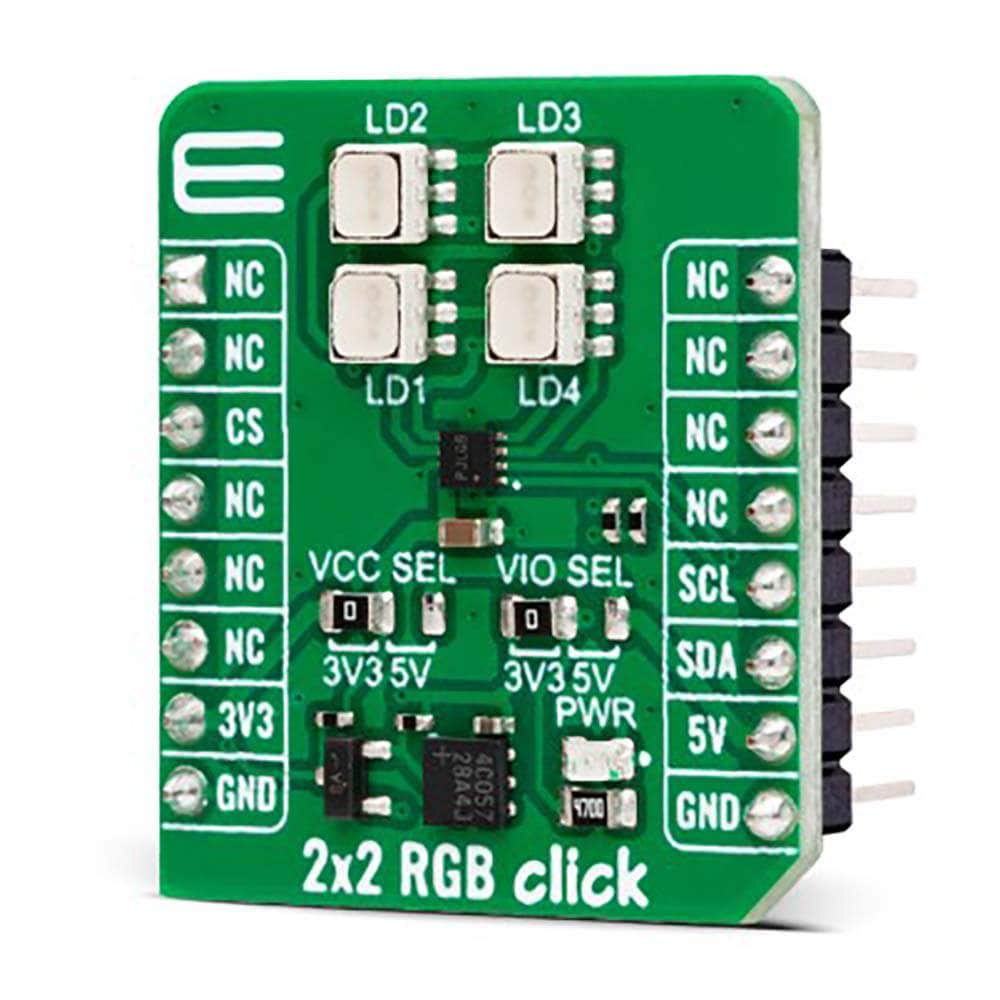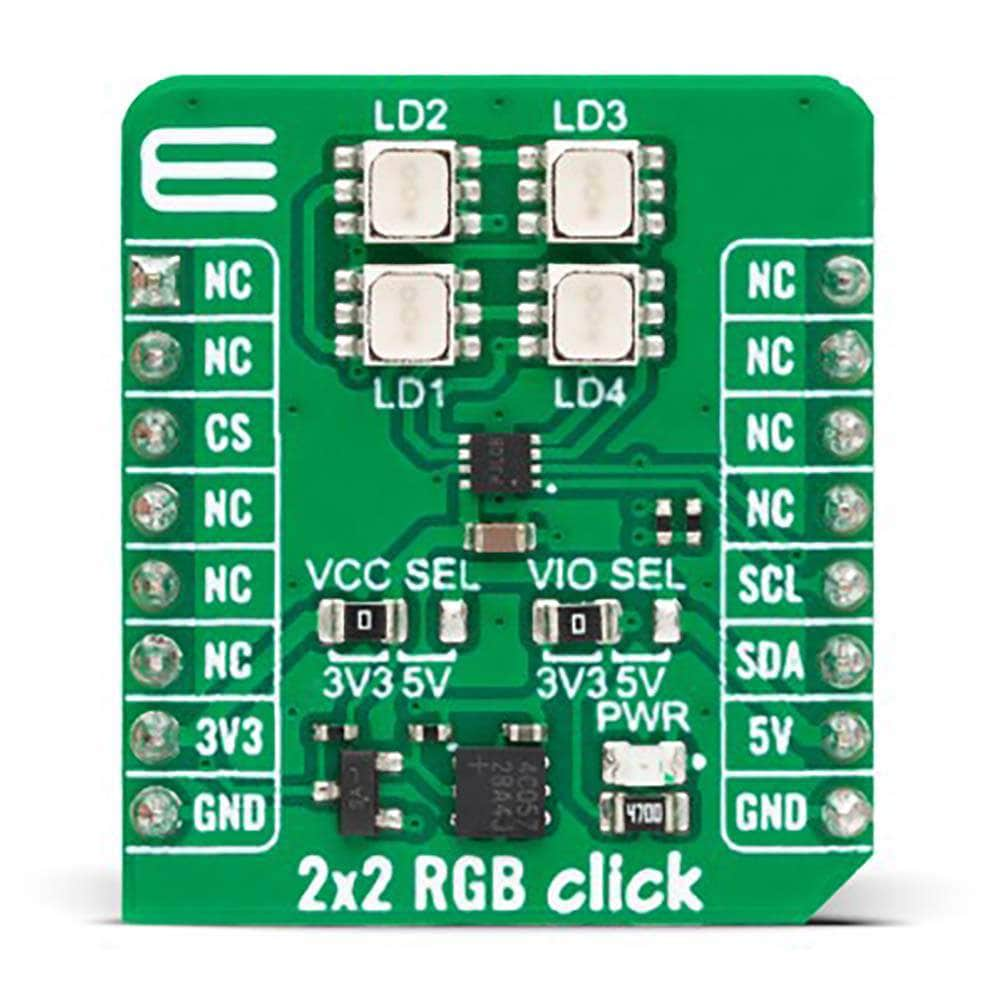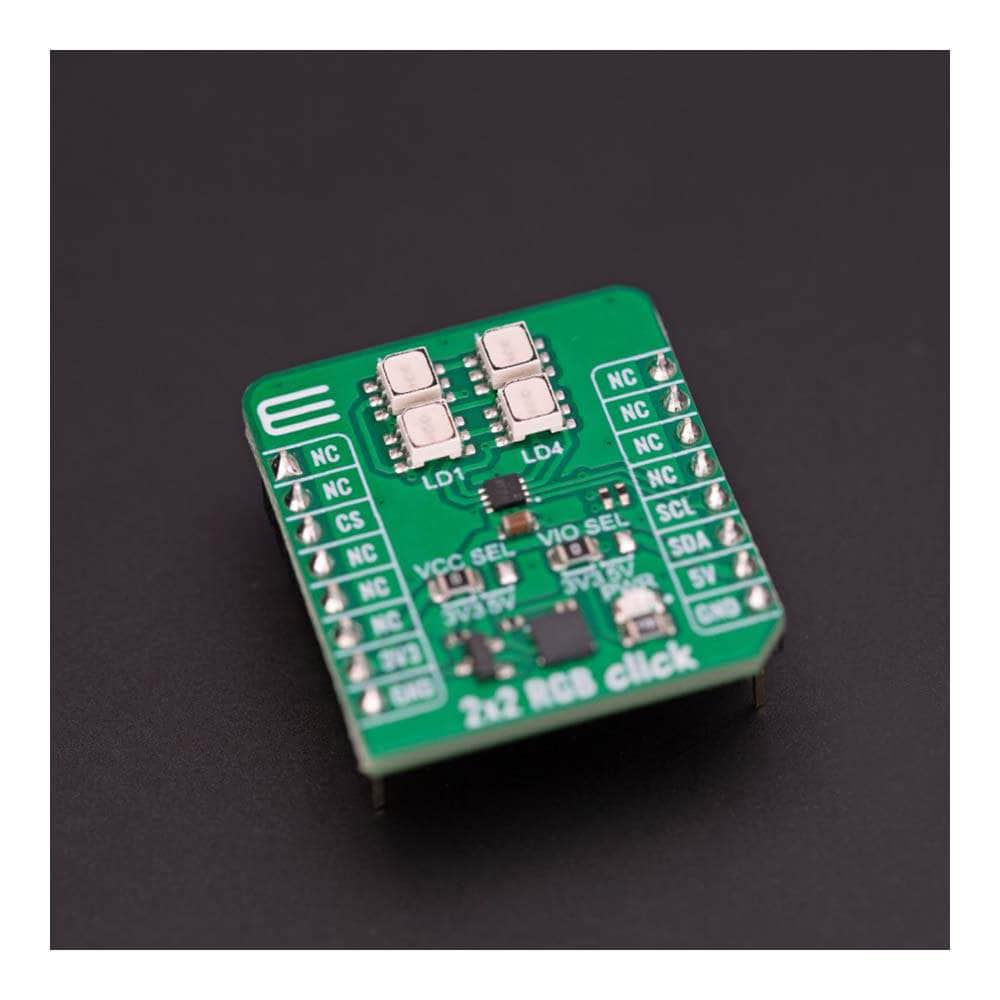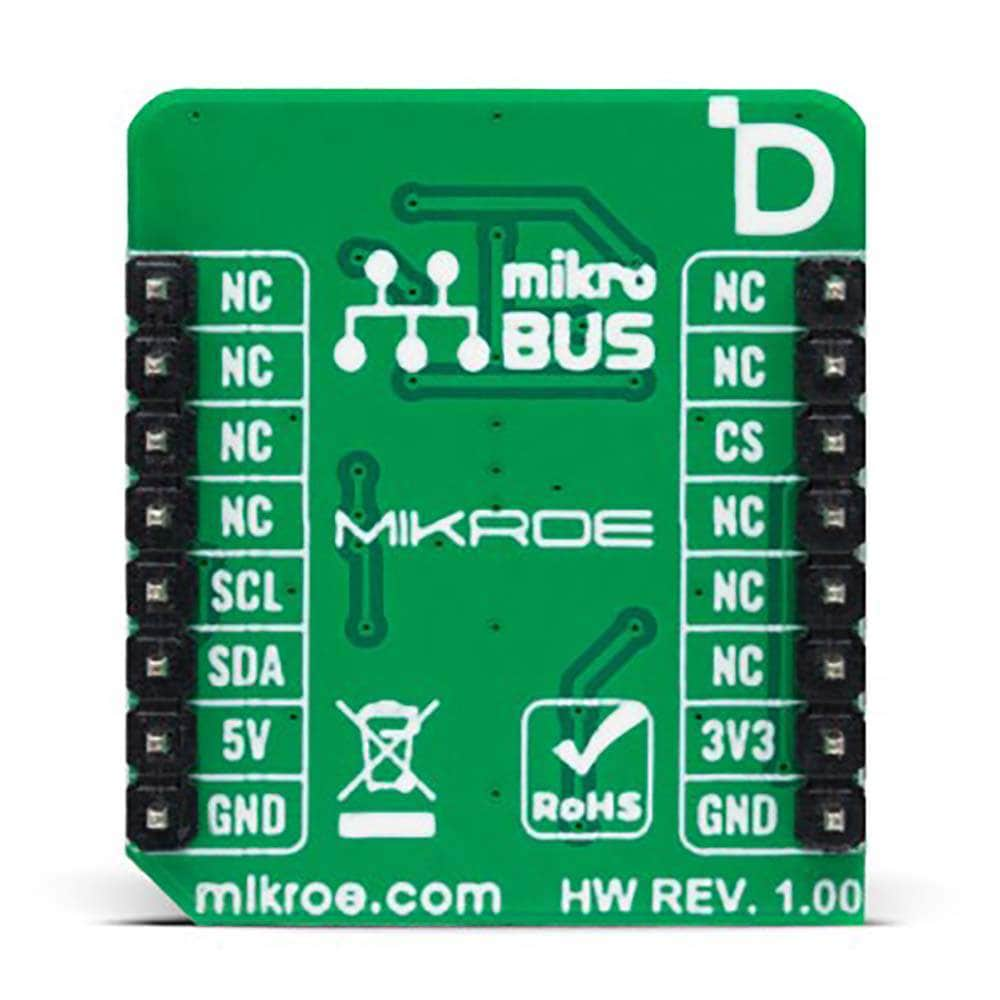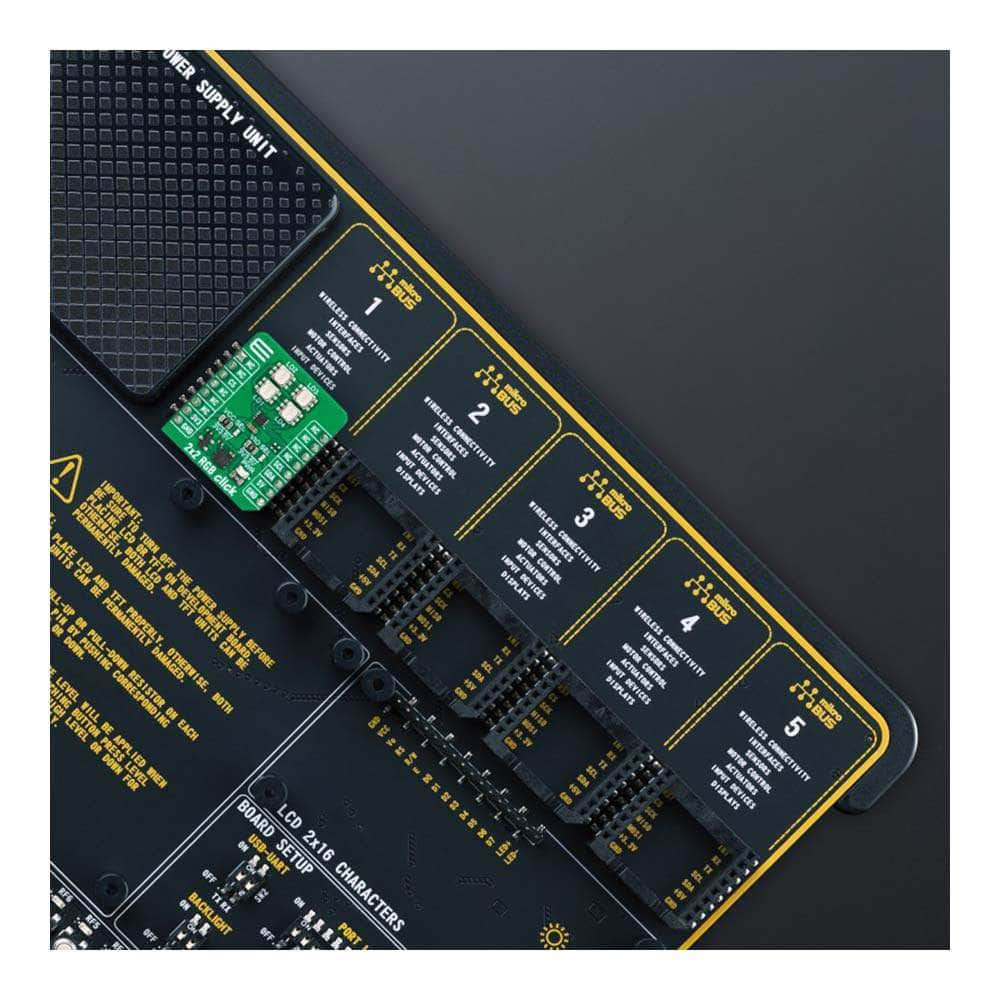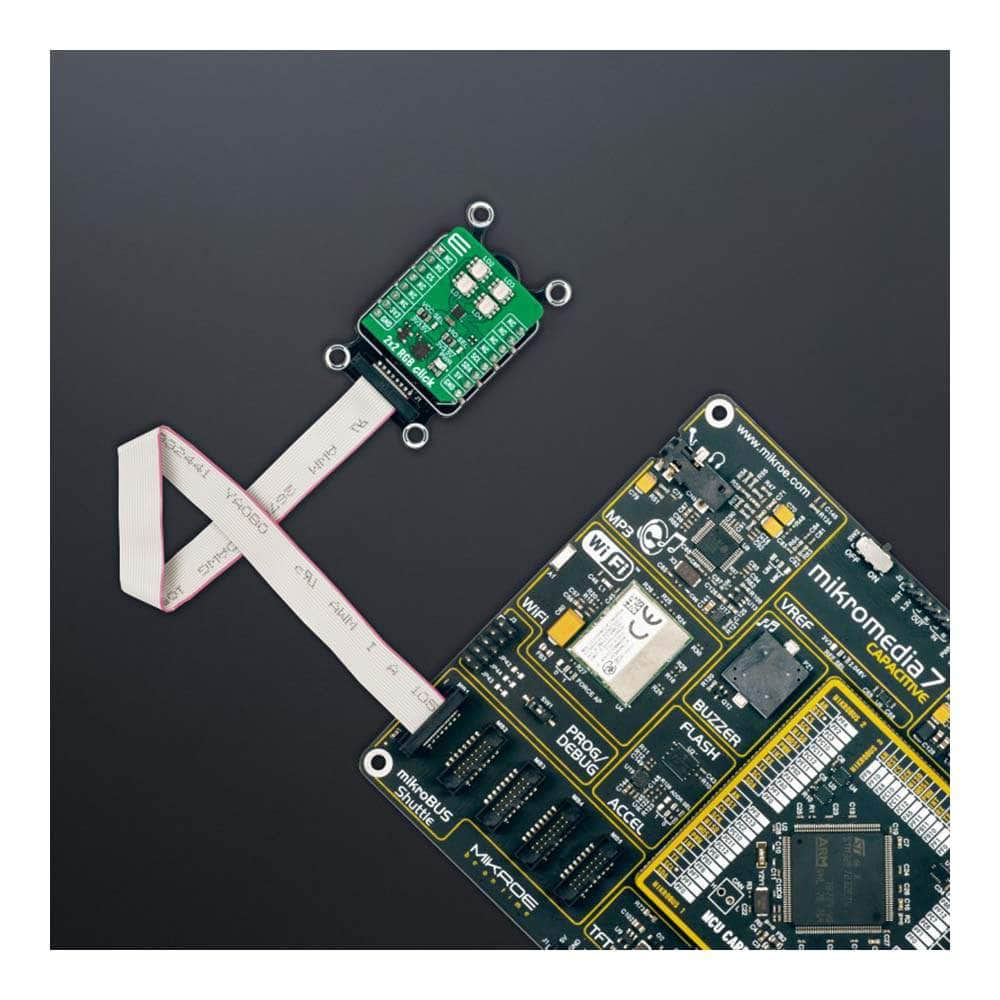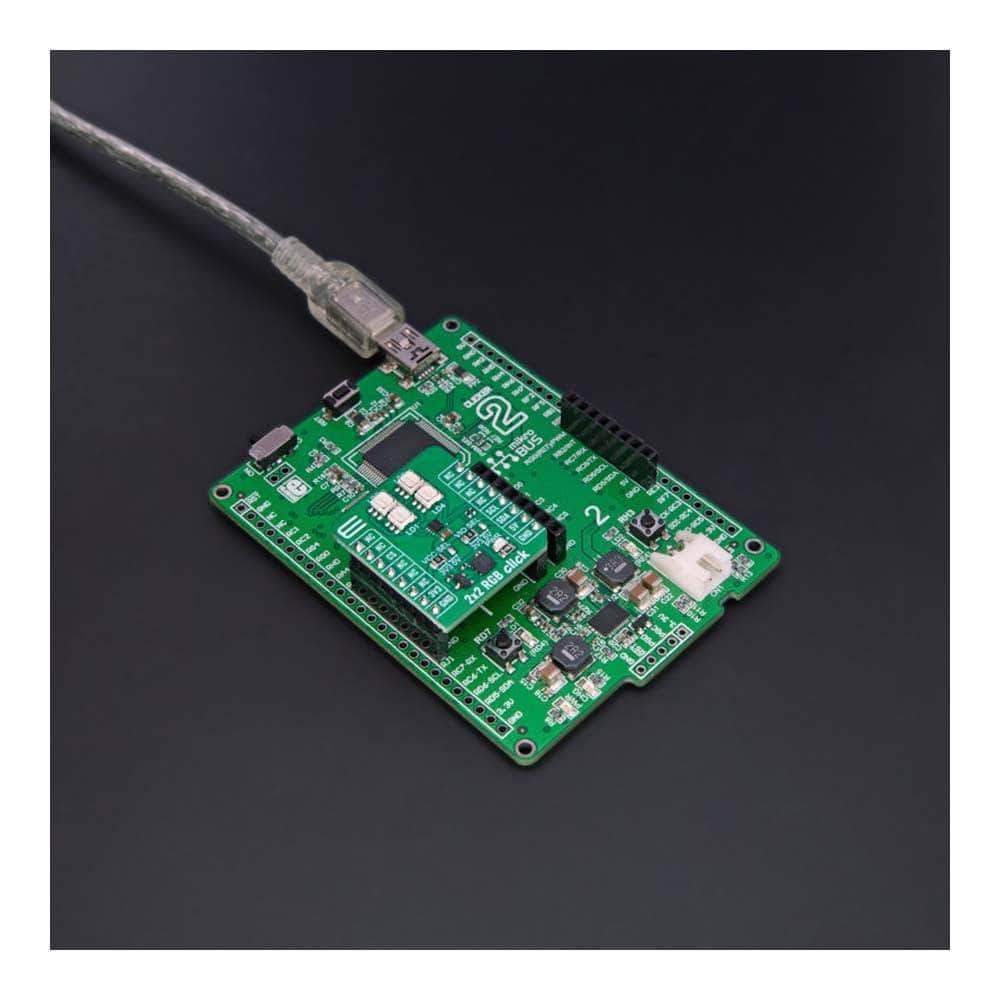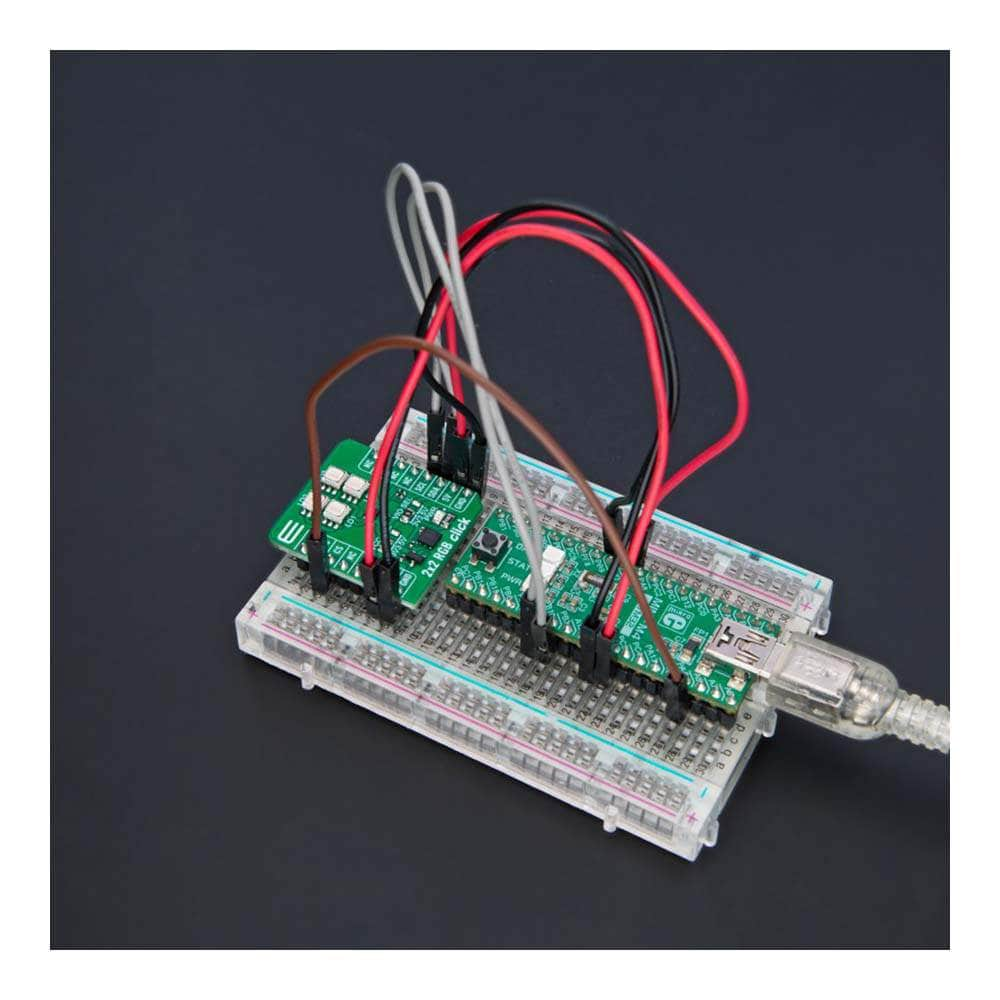 2x2 RGB Click Board
Frequently Asked Questions
Have a Question?
Be the first to ask a question about this.
Ask a Question