Fault Protected CAN and CAN FD Transceiver
Key Features
CAN FD transceiver, meets the requirements of ISO 11898-2:2016, and CiA 601-4 standards, high data rate in large networks with multiple unterminated stubs, standby mode supporting the remote wake-up request, passive behavior when unpowered, several protection features, and more
Based on the TCAN1462 - automotive fault-protected CAN FD transceiver from Texas Instruments
Can be used for the development of automotive gateways, advanced driver assistant systems (ADAS), body electronics and lighting, hybrid, electric, and power-train systems, and more
Experience Next-Level Network Communication with CAN FD 7 Click Board™
Harness the Power of Advanced CAN Protocols
Introducing the CAN FD 7 Click Board™, a state-of-the-art addition to your embedded systems toolkit. Designed to enhance the capabilities of network communications in automotive and industrial environments, this compact board is a game-changer in data transmission.
Robust and Reliable: The TCAN1462 Transceiver
At the heart of the CAN FD 7 Click Board™ lies the TCAN1462 from Texas Instruments, a robust CAN FD transceiver. Meeting the stringent requirements of the ISO 11898-2:2016 and the CiA 601-4 SIC specifications, this device guarantees reliable performance even in the most demanding conditions.
Speed and Flexibility with CAN FD
The CAN FD (Flexible Data-Rate) protocol is revolutionising vehicle network communications, and our Click Board™ is at the forefront. The SIC feature supports data rates of 2Mbps, 5Mbps, and beyond, ensuring your systems can handle the increasing demands for speed and data throughput.
Designed for a Multitude of Applications
Whether you're developing automotive gateways, ADAS, body electronics, or powertrain systems, the CAN FD 7 Click Board™ is versatile enough to meet and exceed your project requirements.
Seamless integration with mikroSDK
Compatibility is critical in system design, and the CAN FD 7 Click Board™ excels with mikroSDK compliance. This ensures a smooth and efficient development process with readily available software functions.
Ready to Use with mikroBUS™
Ease of use is our promise. This Click Board™ comes thoroughly tested and equipped to plug into any system with a mikroBUS™ socket, allowing immediate deployment and integration into your project.
View full details
SKU: MIKROE-5888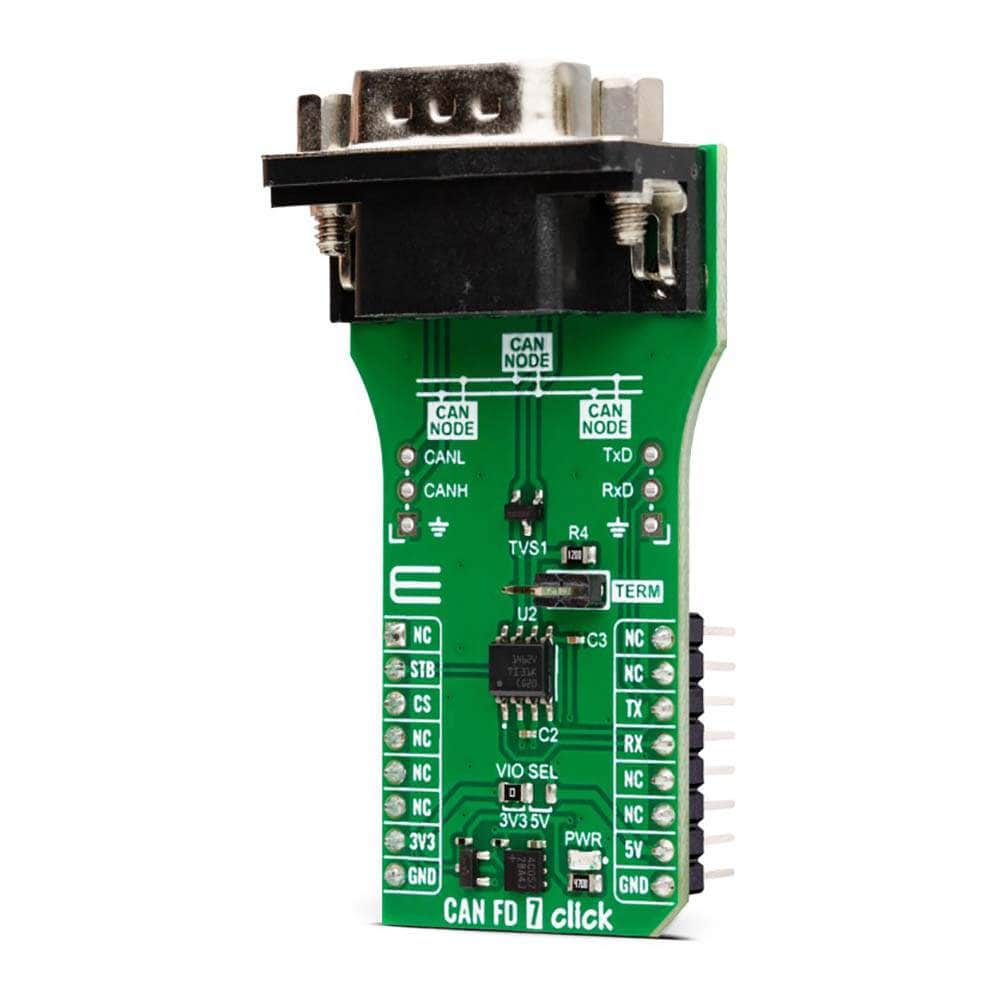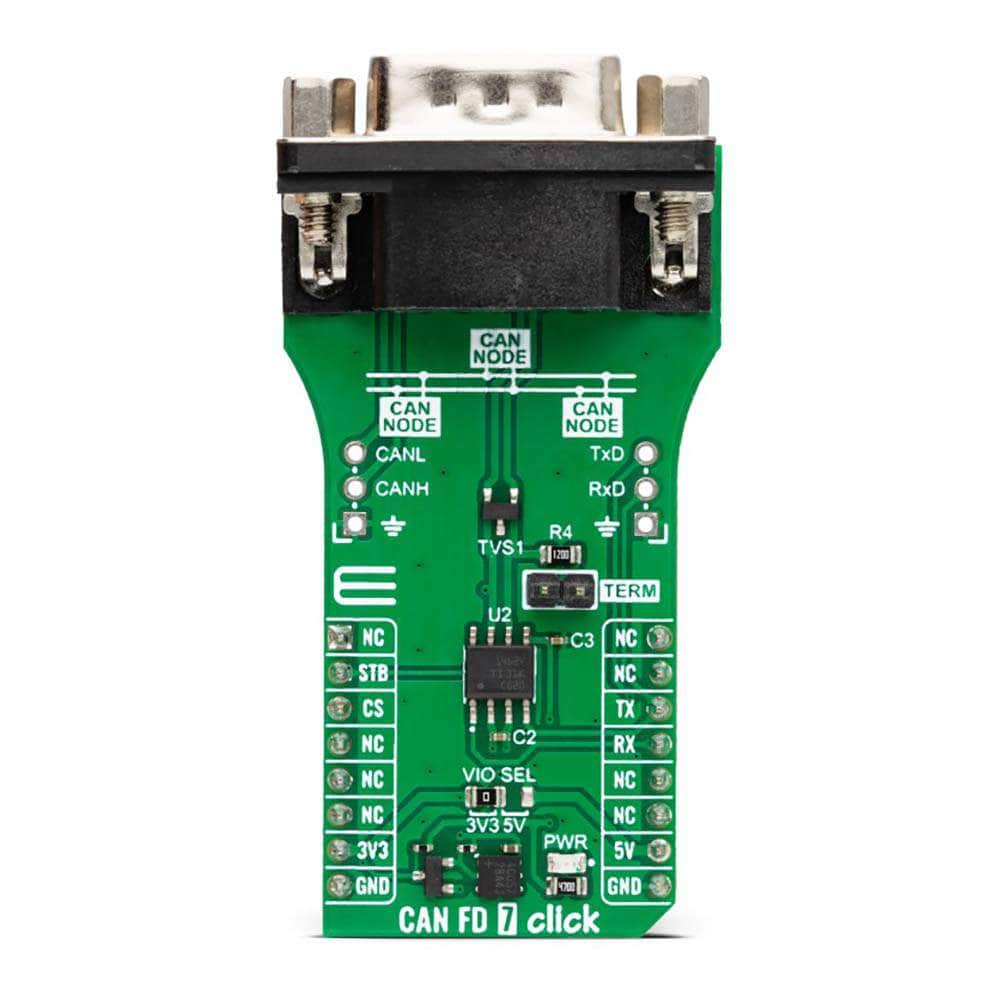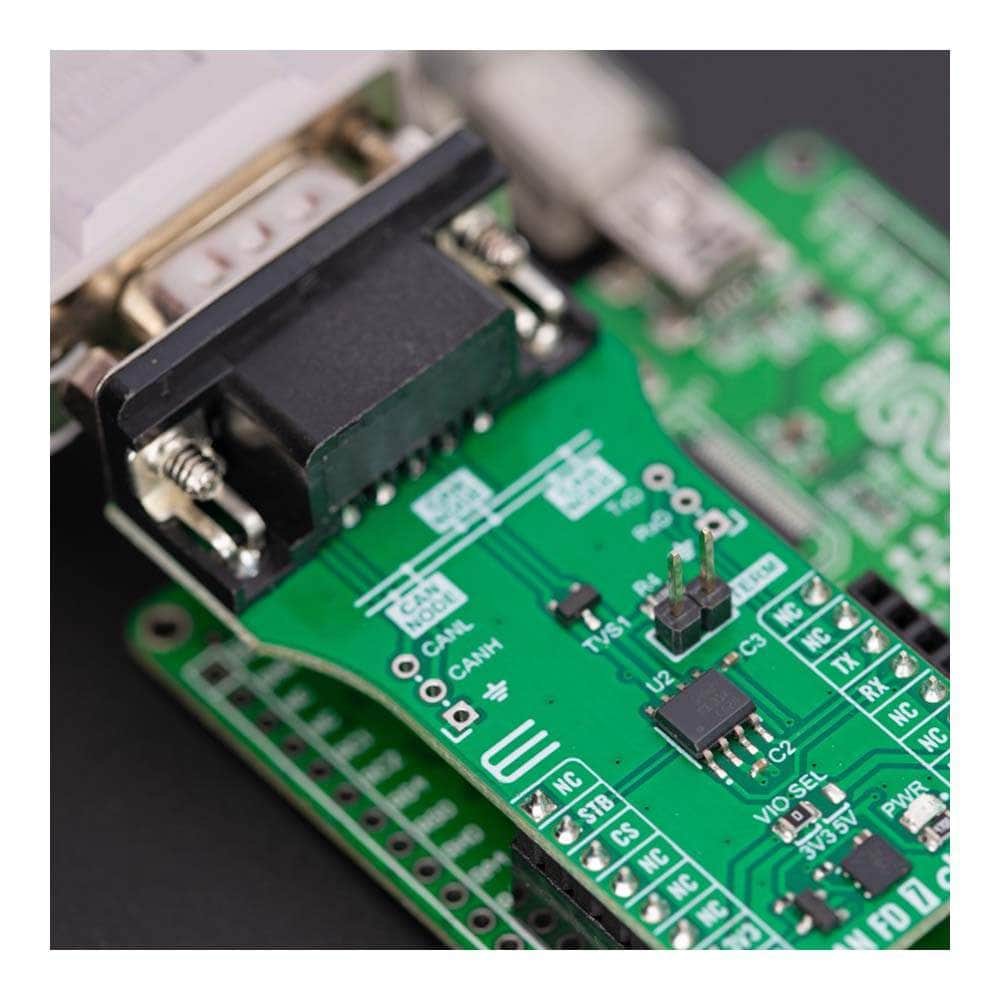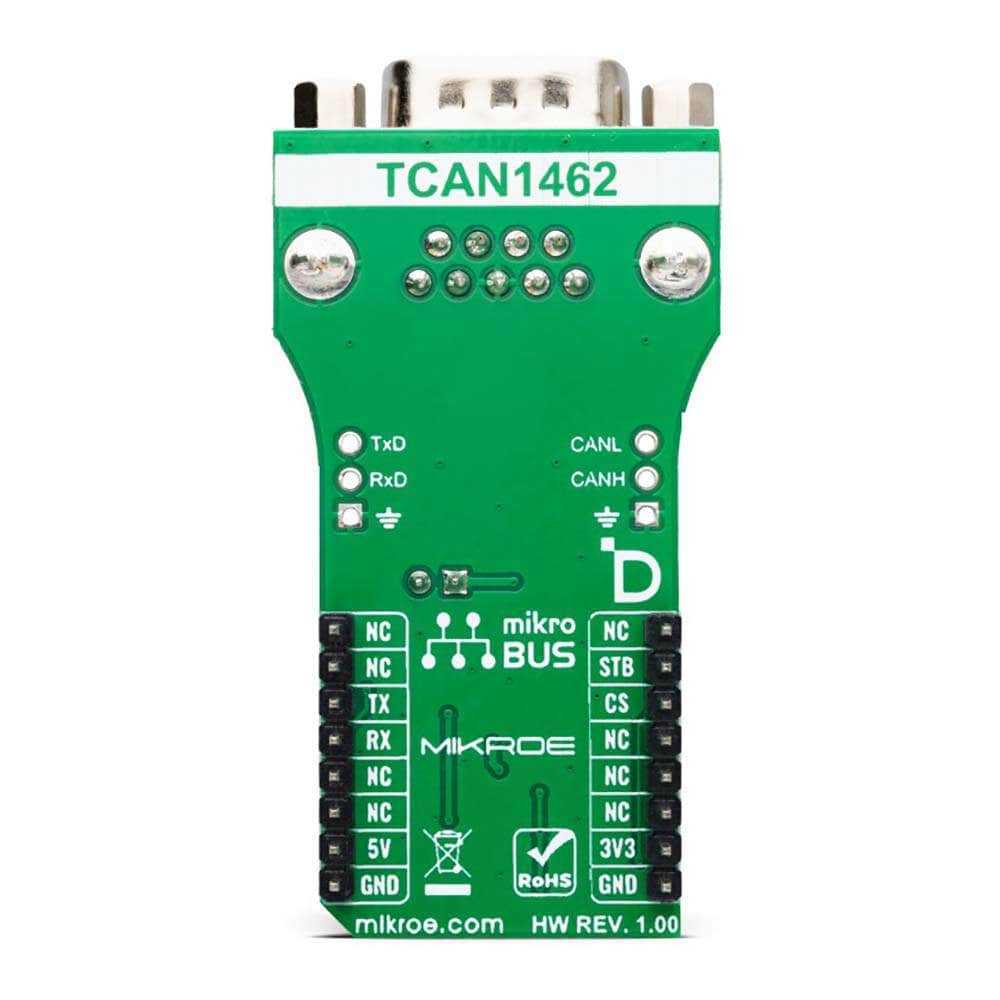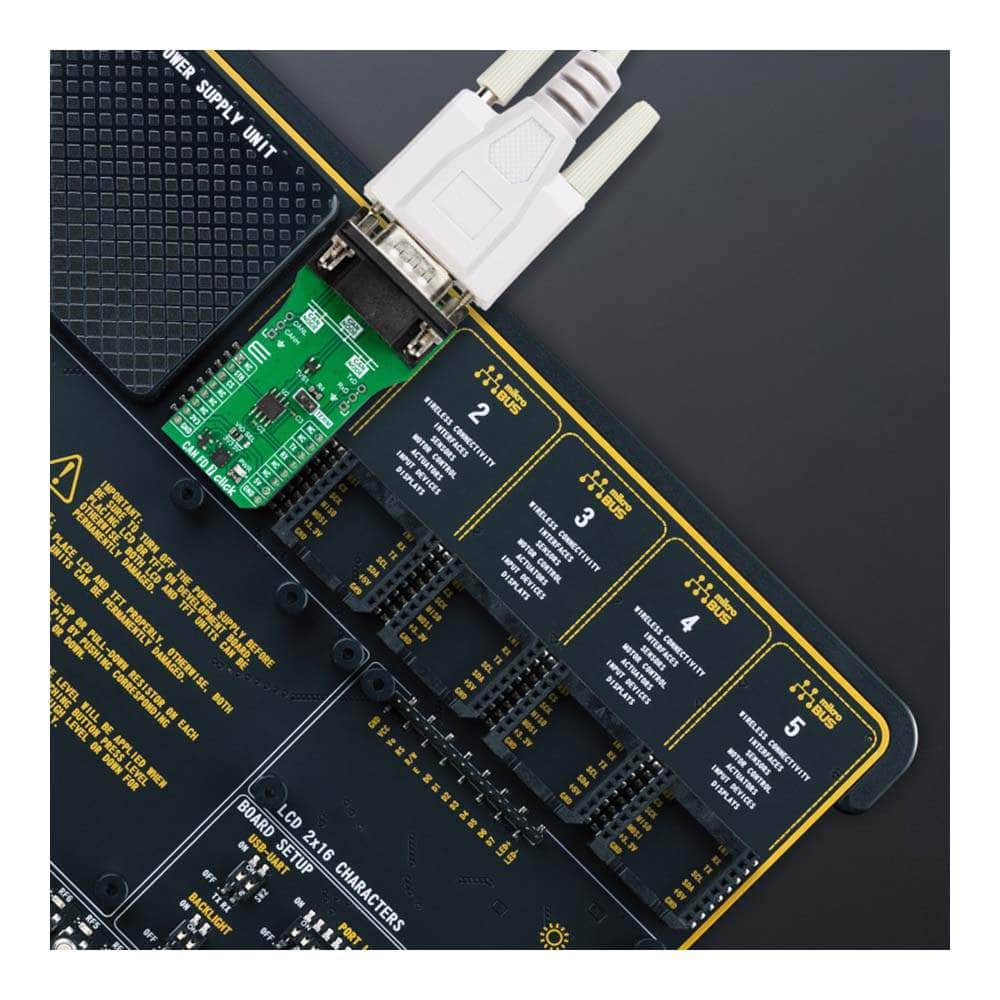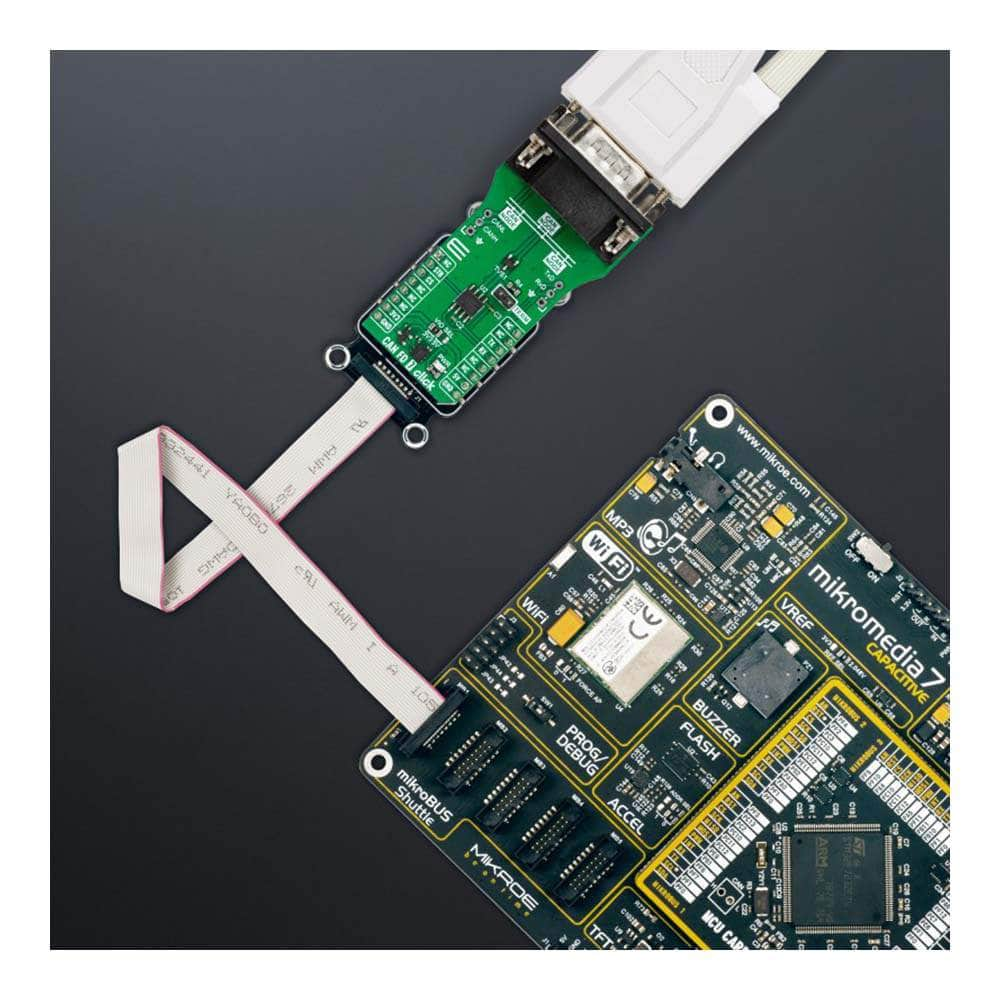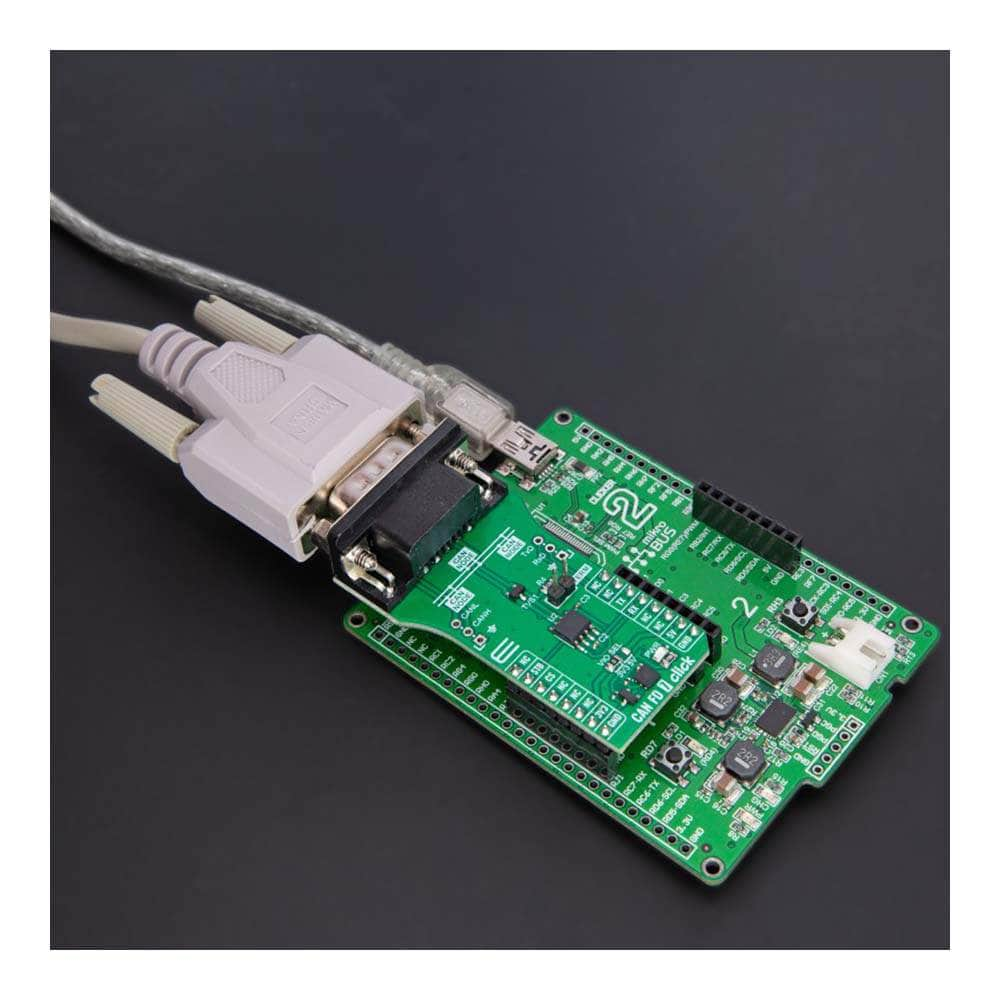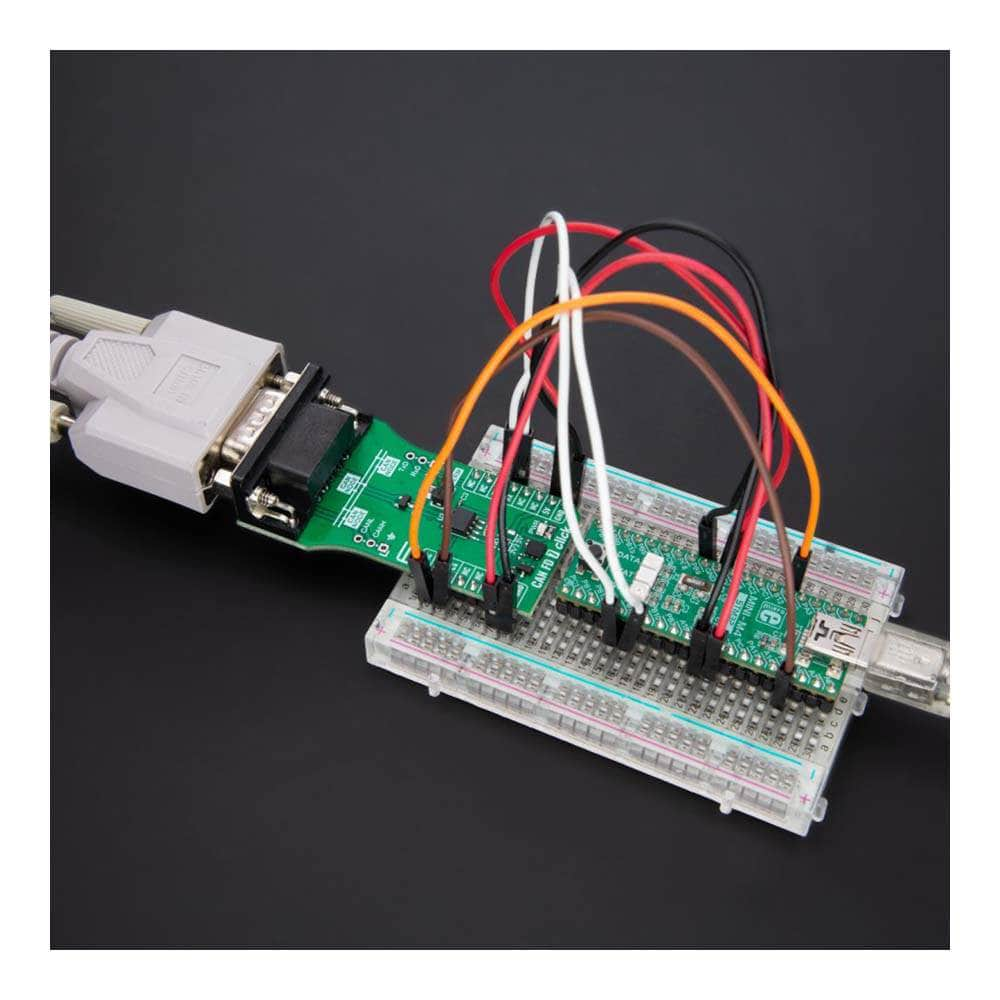 CAN FD 7 Click Board
Frequently Asked Questions
Have a Question?
Be the first to ask a question about this.
Ask a Question