Three Phase BLDC Motor Driver
Key Features
Three-phase BLDC motor driver, current control with adjustable OOF time, flexible driving methodology between 6 inputs (high side & low side driving) and 3 inputs (direct PWM driving), low standby current consumption, non-dissipative overcurrent protection, short-circuit protection, under-voltage lockout, thermal shutdown, interlocking function, and more
Based on the STSPIN830 - compact and versatile three-phase and three-sense motor driver from STMicroelectronics
Can be used for the development of industrial robotics, medical and health care, factory automation end-points, home appliances, small pumps, and more
Introducing the Brushless 13 Click Board™: Revolutionize Your Motor Control
Unparalleled Motor Control with STSPIN830 Technology
The Brushless 13 Click Board™, a groundbreaking innovation in brushless DC motor control, stands at the forefront of technology by incorporating the STSPIN830. This advanced driver from STMicroelectronics brings together a fusion of control logic and a robust low RDson triple half-bridge power stage. This means exceptional efficiency and reliability in motor control, which is vital for high-precision industries.
Streamlined Integration and Enhanced Functionality
This Click board™ is not just about power; it's about precision and ease of integration. The single-shunt architecture and a PWM current limiter enable you to set reference voltage and OFF time, tailoring the board to your specific needs. This adaptability makes the Brushless 13 Click Board™ an ideal choice for various applications, including industrial robotics, medical devices, home appliances, and more.
Seamless Compatibility and User-Friendly Experience
Compatibility concerns? Worry no more. The Brushless 13 Click Board™ effortlessly connects with the mikroBUS™ socket, ensuring it can be used with any host system that supports the mikroBUS™ standard. This universal compatibility is a game-changer, simplifying the development process and reducing time-to-market.
Empowering Development with mikroSDK and ClickID
To further enhance your development experience, the Brushless 13 Click Board™ comes equipped with mikroSDK, an open-source library offering unmatched flexibility for evaluation and customization. Moreover, the innovative ClickID feature ensures that your host system can automatically detect and identify the add-on board, streamlining the setup process and reducing the learning curve.
Your Path to Advanced Motor Control
Whether you are developing cutting-edge industrial robotics, innovative medical equipment, or smart home appliances, the Brushless 13 Click Board™ is your key to advanced motor control. With its high-end technology, user-friendly features, and broad application potential, this Click Board™ is set to revolutionize how you approach motor control in your projects.
View full details
SKU: MIKROE-5886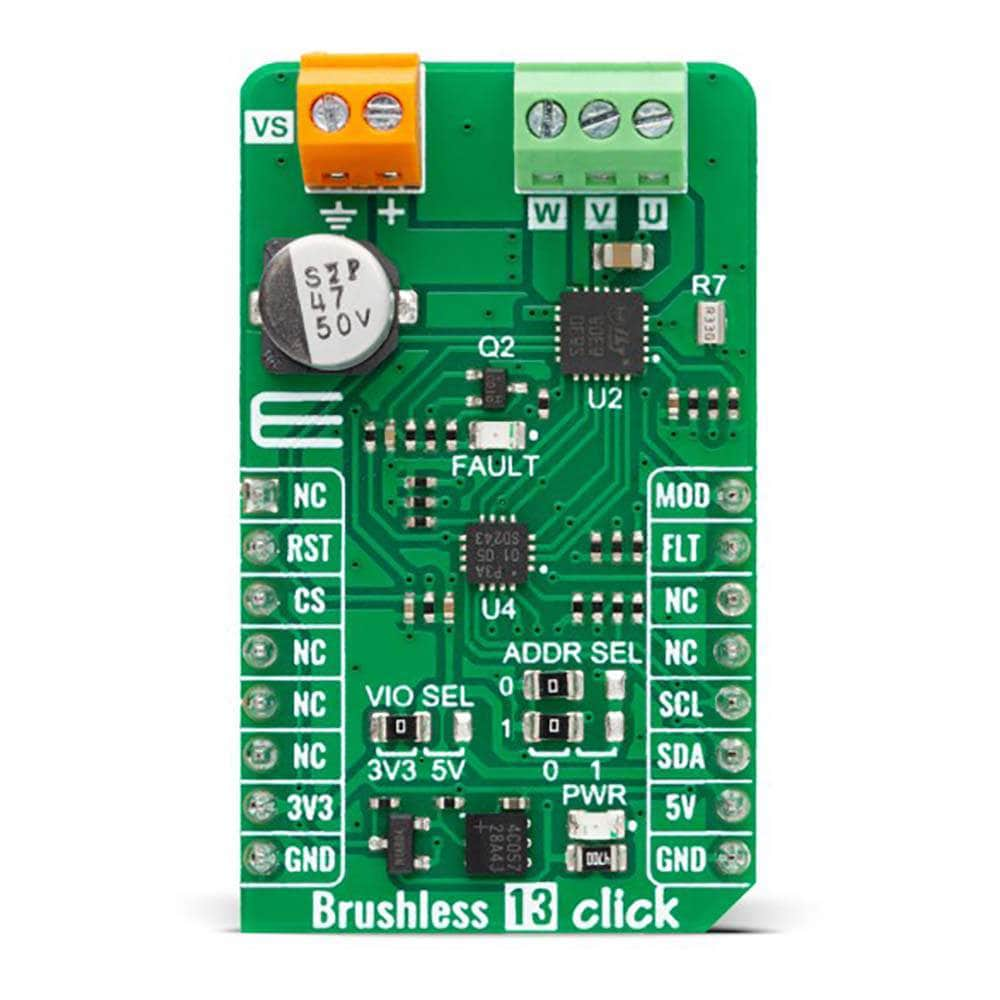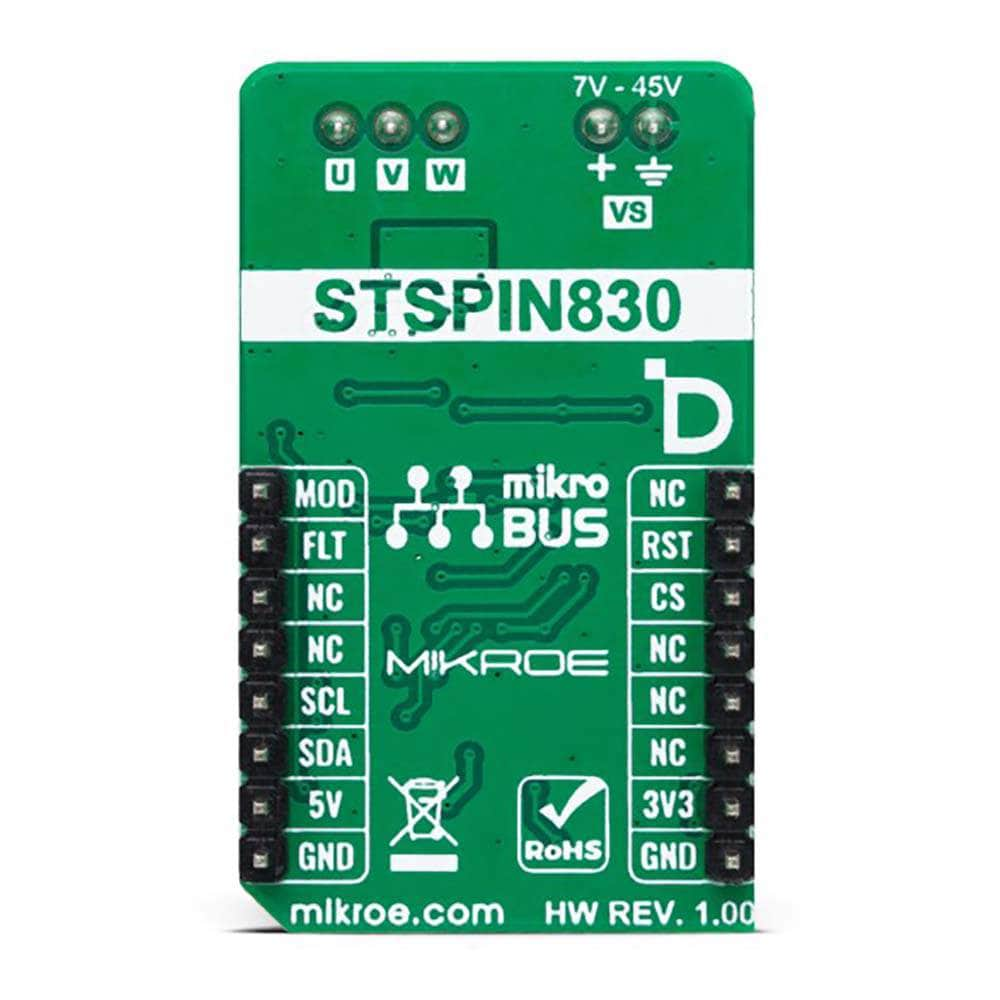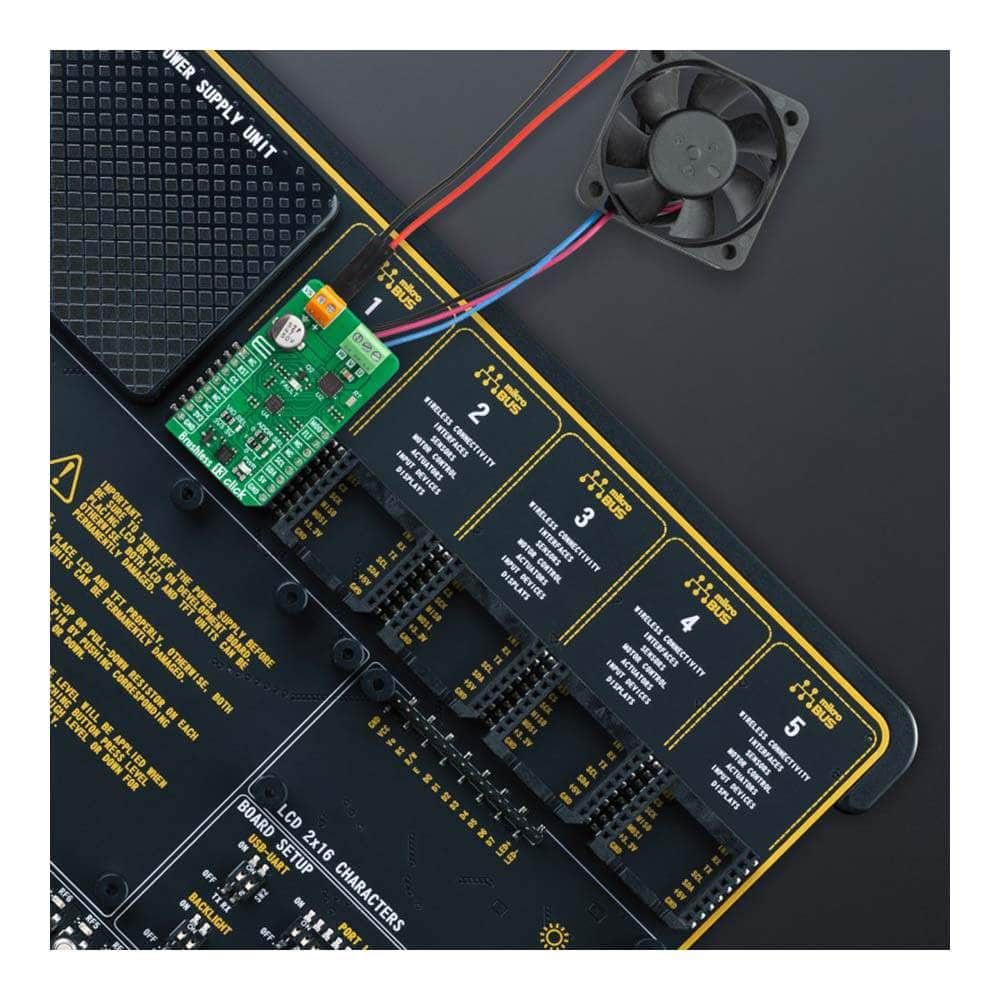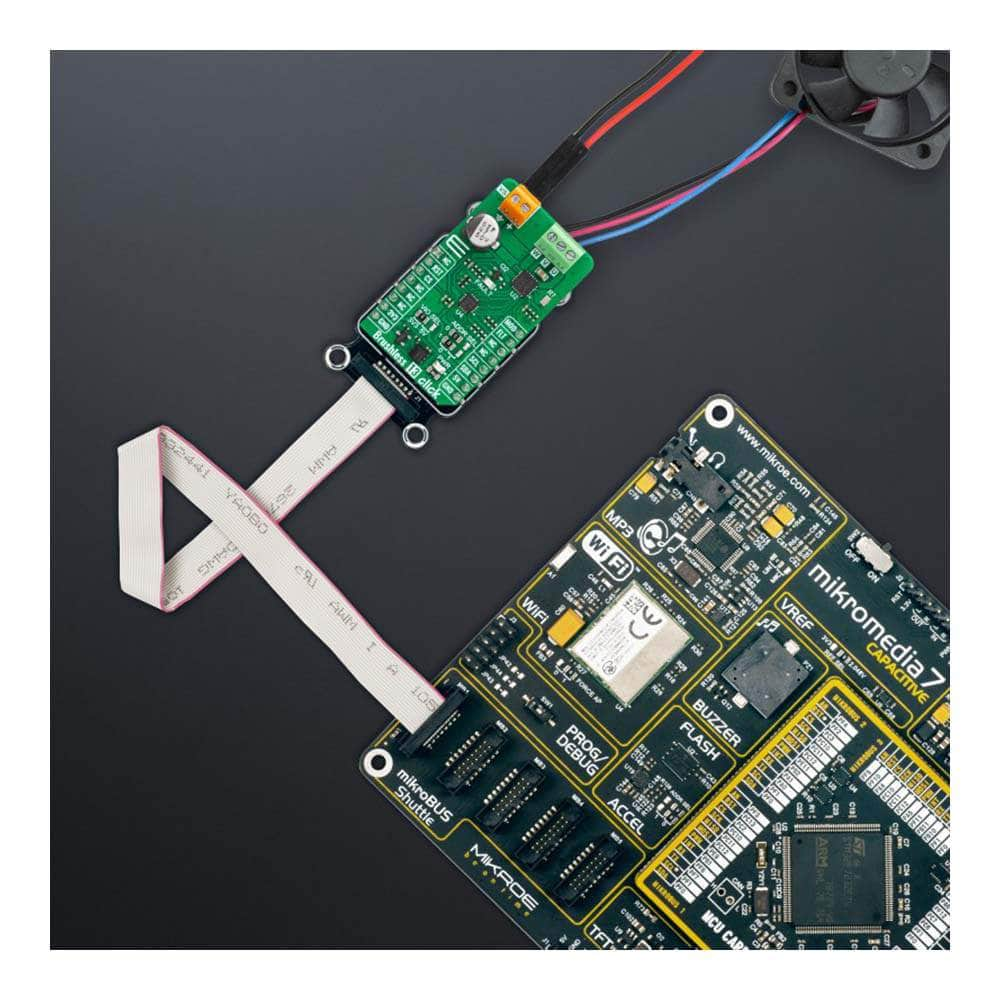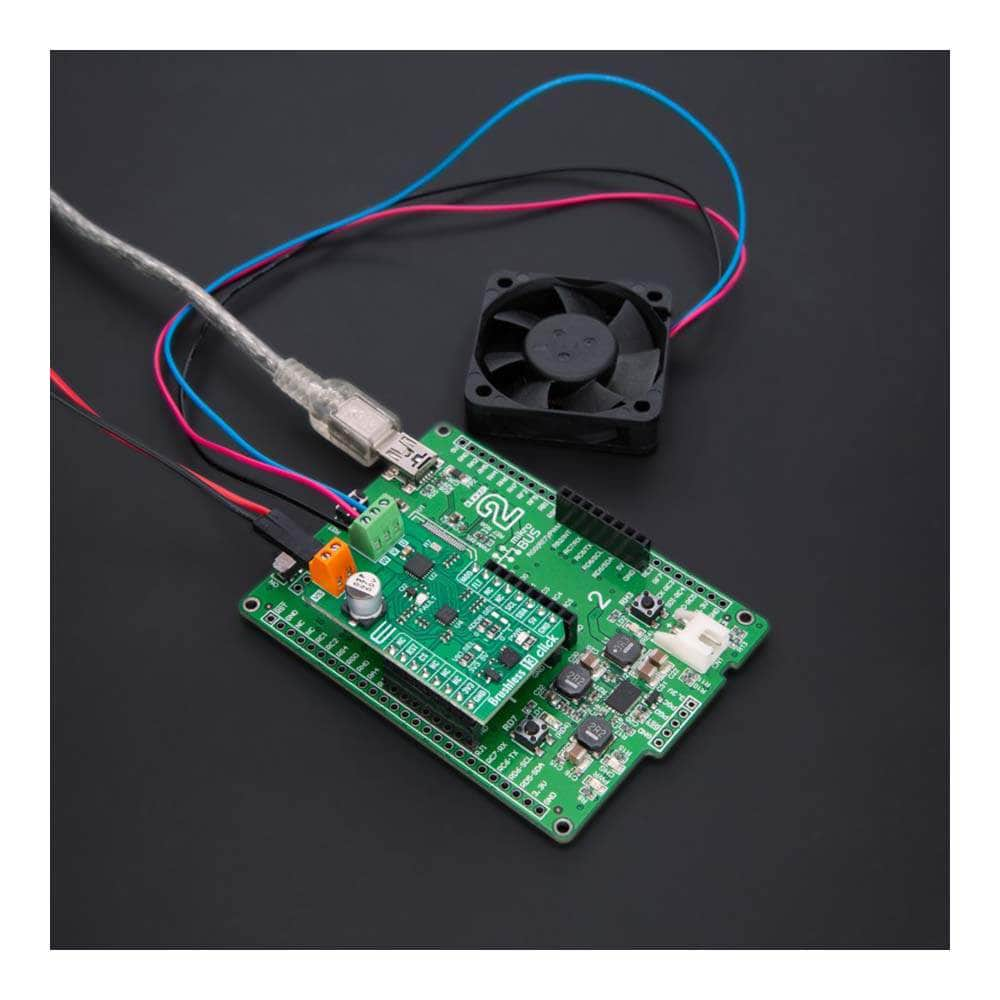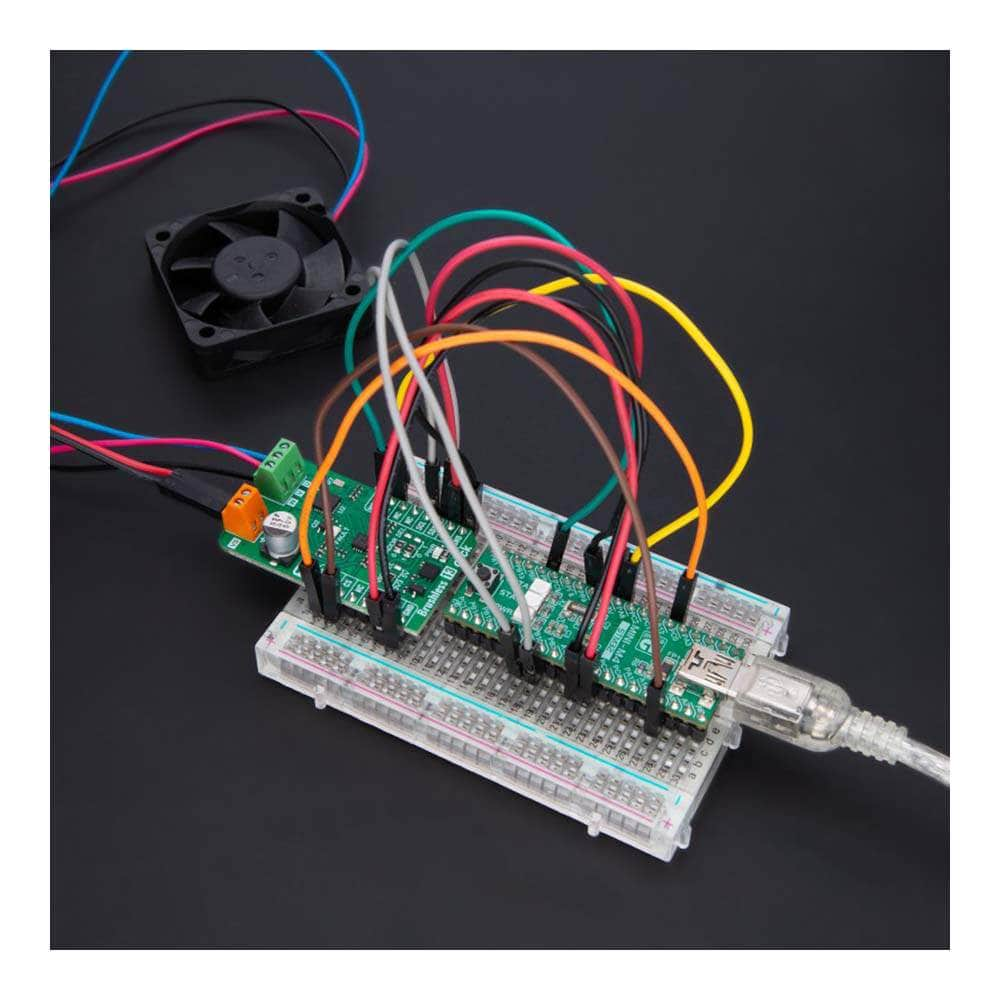 Brushless 13 Click Board
Frequently Asked Questions
Have a Question?
Be the first to ask a question about this.
Ask a Question