Standard MCU Board based on the ATMEGA1280

Regular price

$113.00 USD

excluding tax

Regular price

Sale price

$113.00 USD

excluding tax

Unit price

per

Sale

Sold out
Introducing SiBRAIN for ATMEGA1280: Simplify Your Microcontroller Experience
Revolutionize your development process with SiBRAIN, the ultimate microcontroller add-on board designed for seamless integration and effortless MCU replacement. Experience a new level of convenience and compatibility that transforms your projects.
Why SiBRAIN?
Upgrade your development board effortlessly with SiBRAIN's standardized design. Say goodbye to compatibility concerns and pin number limitations. Our innovative solution ensures absolute compatibility between your development board and a wide range of supported MCUs.
Key Features:
Effortless Installation: With SiBRAIN's user-friendly design, installing and replacing your microcontroller unit (MCU) is a breeze.

Pin Count Versatility: SiBRAIN boasts two 168-pin mezzanine connectors, making it compatible even with MCUs featuring high pin counts.

Plug & Play Concept: Experience the simplicity of SiBRAIN's plug & play functionality, inspired by the renowned Click board™ line of products.
Unlock Limitless Possibilities
SiBRAIN empowers you to focus on innovation without the hassle of complicated setups. Seamlessly switch between different MCUs, explore new projects, and take your creativity to new heights.
Experience SiBRAIN Today
Upgrade your development process with SiBRAIN for ATMEGA1280. Discover a world where compatibility knows no bounds, and microcontroller replacement is as easy as plug and play. Elevate your projects with SiBRAIN - where simplicity meets limitless potential.
View full details
SKU: MIKROE-5847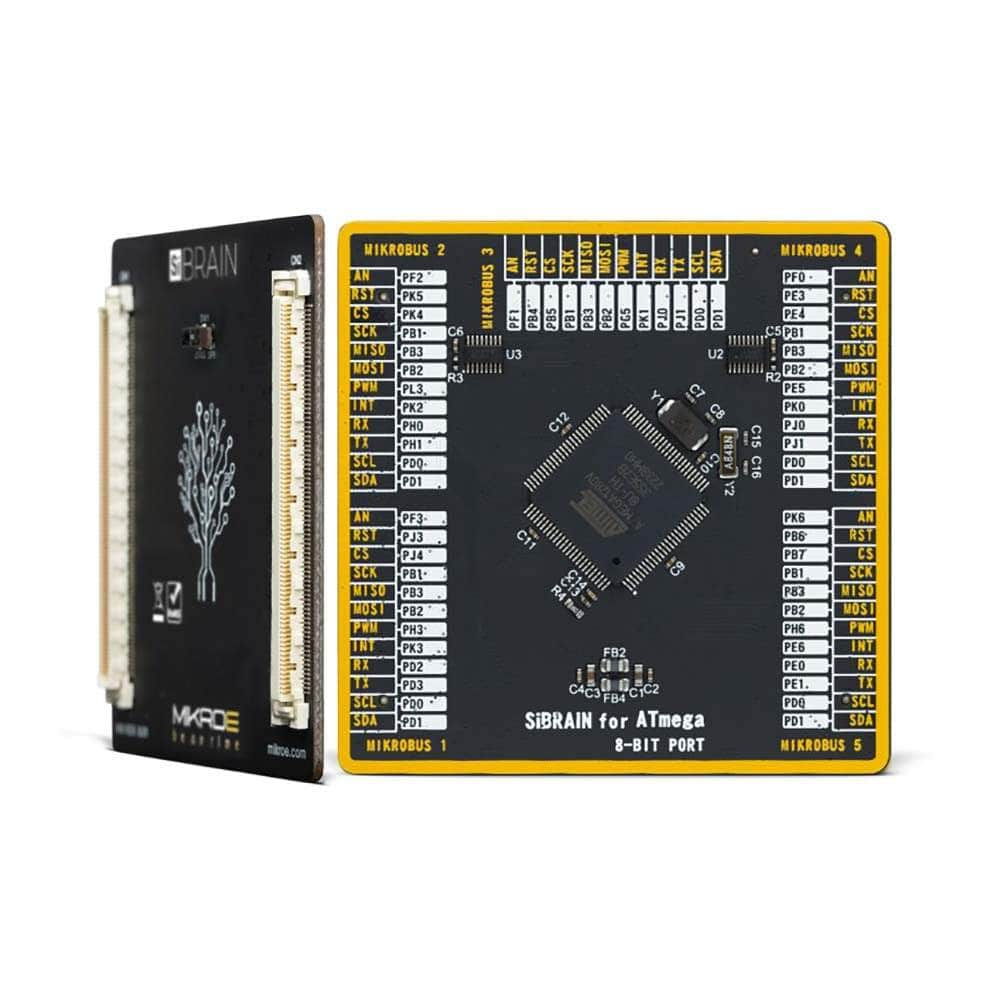 SiBrain for ATMEGA1280
Frequently Asked Questions
Have a Question?
Be the first to ask a question about this.
Ask a Question