Li-Ion/Polymer Battery Charger with USB PD3.0
Key Features
Buck-boost battery charger, 1-4 cell Li-Ion and Li-Po batteries support, a highly efficient, wide range of input sources, a wide range of input voltages, narrow voltage DC power path management, USB OtG, 16-bit ADC, low battery quiescent current, high accuracy, and more
Based on the BQ25792 - a buck-boost battery charger with a dual-input selector, and a USB PD3.0 OTG output from Texas Instruments
Can be used for the development of Li-Ion/Polymer battery chargers for portable devices and accessories, power tools, and more
Unleash the Power of Efficient Charging with Charger 25 Click Board™!
Revolutionize Your Charging Experience!
Introducing the Charger 25 Click Board™, a compact yet powerful add-on board that serves as a state-of-the-art battery charger. Featuring the BQ25792, a high-efficiency buck-boost battery charger with a dual-input selector and a USB PD3.0 OTG output from Texas Instruments, this board is a game-changer in the world of portable charging solutions.
Unmatched Features
Advanced Battery Support: Fully integrated for 1-4 cell Li-Ion and Li-Polymer batteries.
Designed for USB Applications: Specifically tailored to meet the needs of USB applications, ensuring optimal performance and compatibility.
NVDC Power Path Management: Regulates the system at a voltage slightly higher than the battery voltage, preventing it from dropping below the minimum system voltage.
Versatile Use Cases: Ideal for developing Li-Ion/Polymer battery chargers for portable devices, accessories, power tools, and more.
Benefits of Choosing Charger 25 Click Board™
Enhanced Charging Efficiency: The advanced technology ensures fast and efficient charging, saving you time and energy.
Reliability: Comes as a fully tested product, guaranteeing reliability and peace of mind.
Ease of Development: Supported by a mikroSDK-compliant library, which includes functions that simplify software development.
Ready to Use: Designed to be used on a system equipped with the mikroBUS™ socket, it's ready to integrate into your projects seamlessly.
Capture the Essence of Portability and Efficiency
Whether you are developing portable devices, accessories, or power tools, the Charger 25 Click Board™ is the ultimate solution to meet all your charging needs. Its compact design and advanced features make it an indispensable tool for developers and tech enthusiasts looking for reliability and high performance.
Why Choose Charger 25 Click Board™?
High Performance: Leverage the power of BQ25792 for unparalleled charging performance.
User-Friendly: Simplified software development with mikroSDK-compliant library.
Versatility: Suitable for a wide range of applications, from portable devices to power tools.
Reliable: Fully tested and ready to use, ensuring that you get a dependable charging solution.
View full details
SKU: MIKROE-5839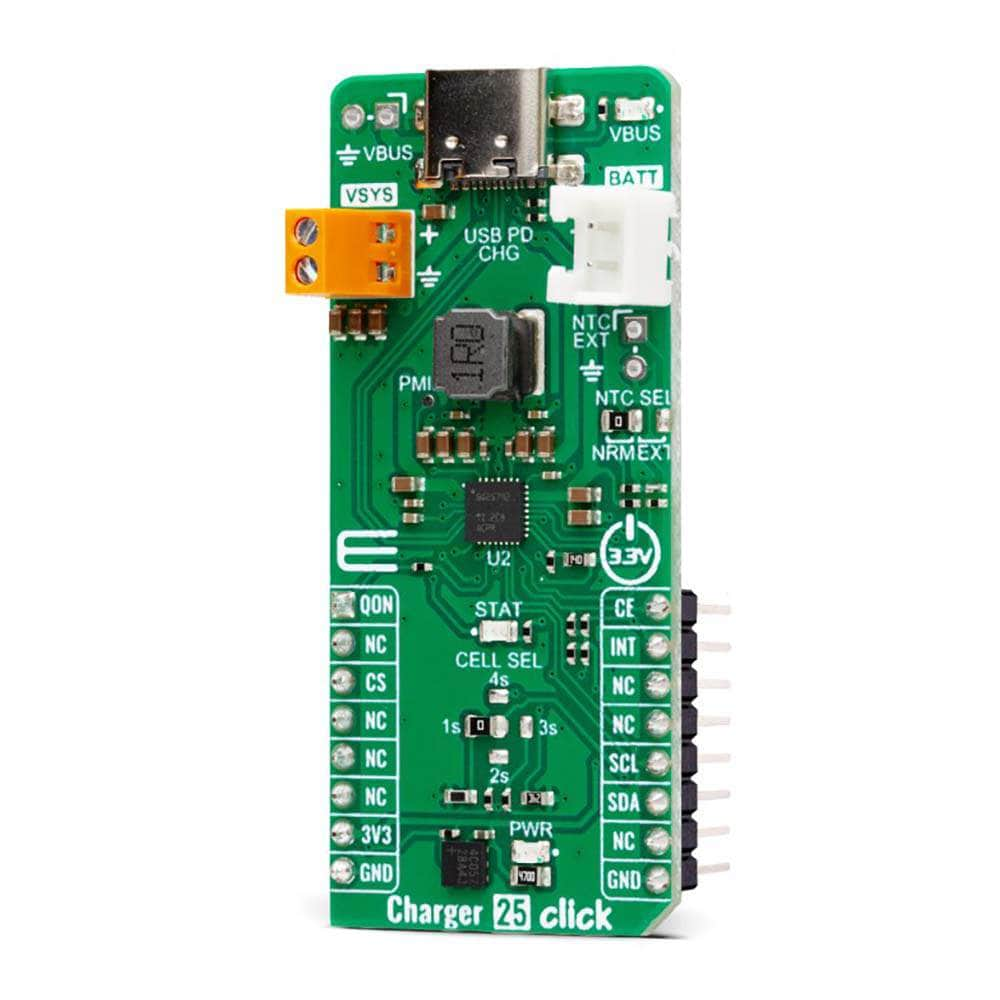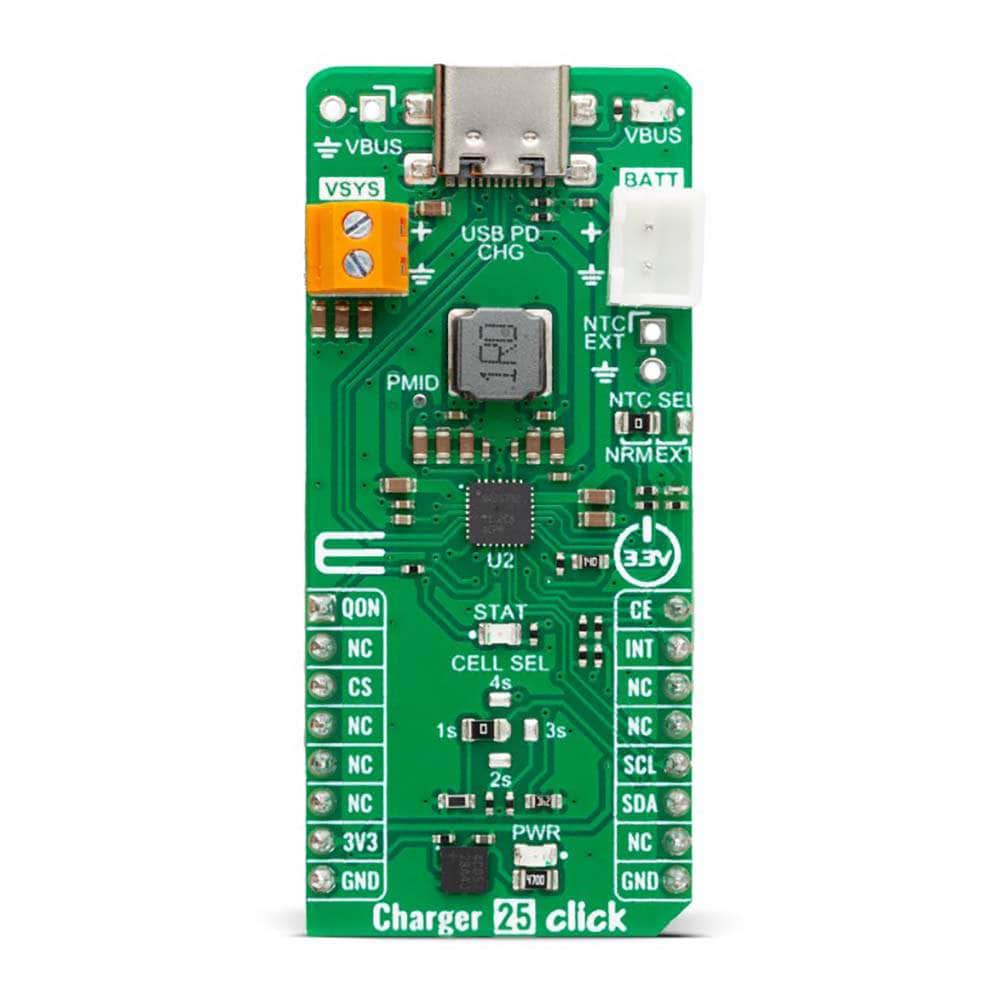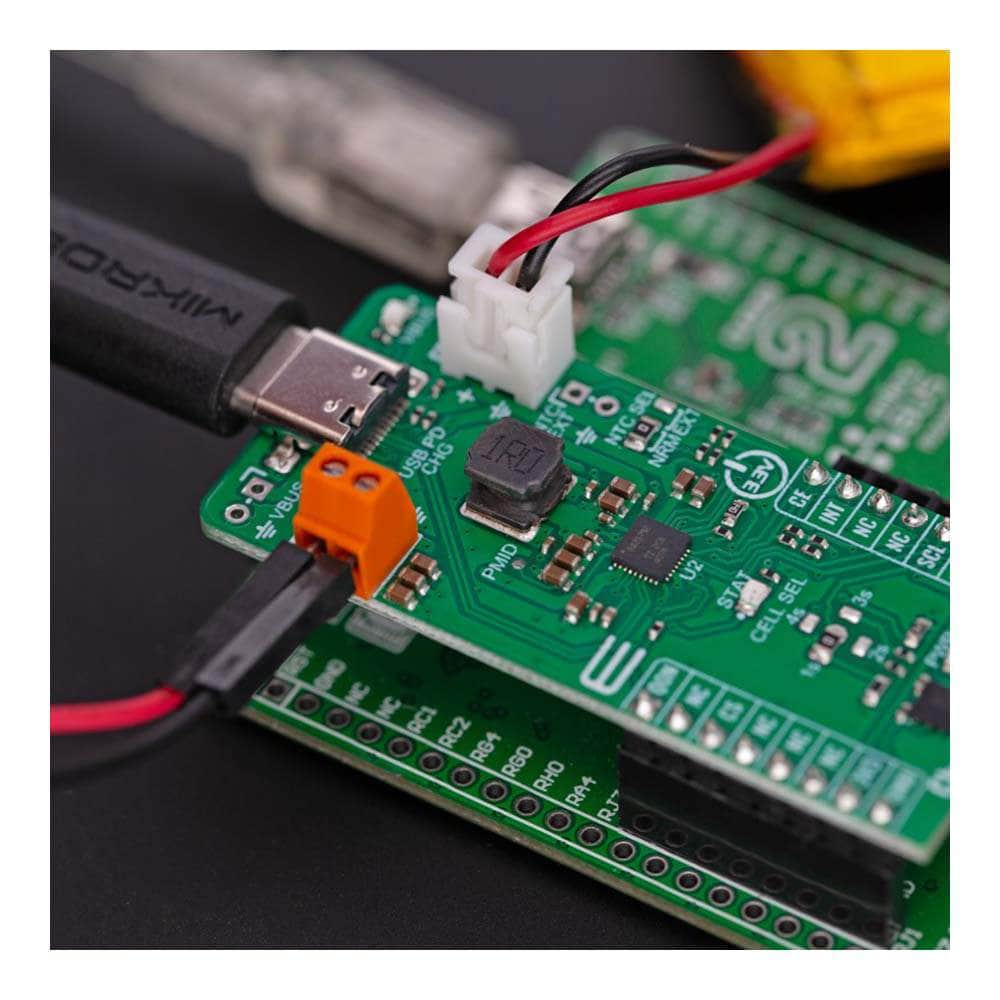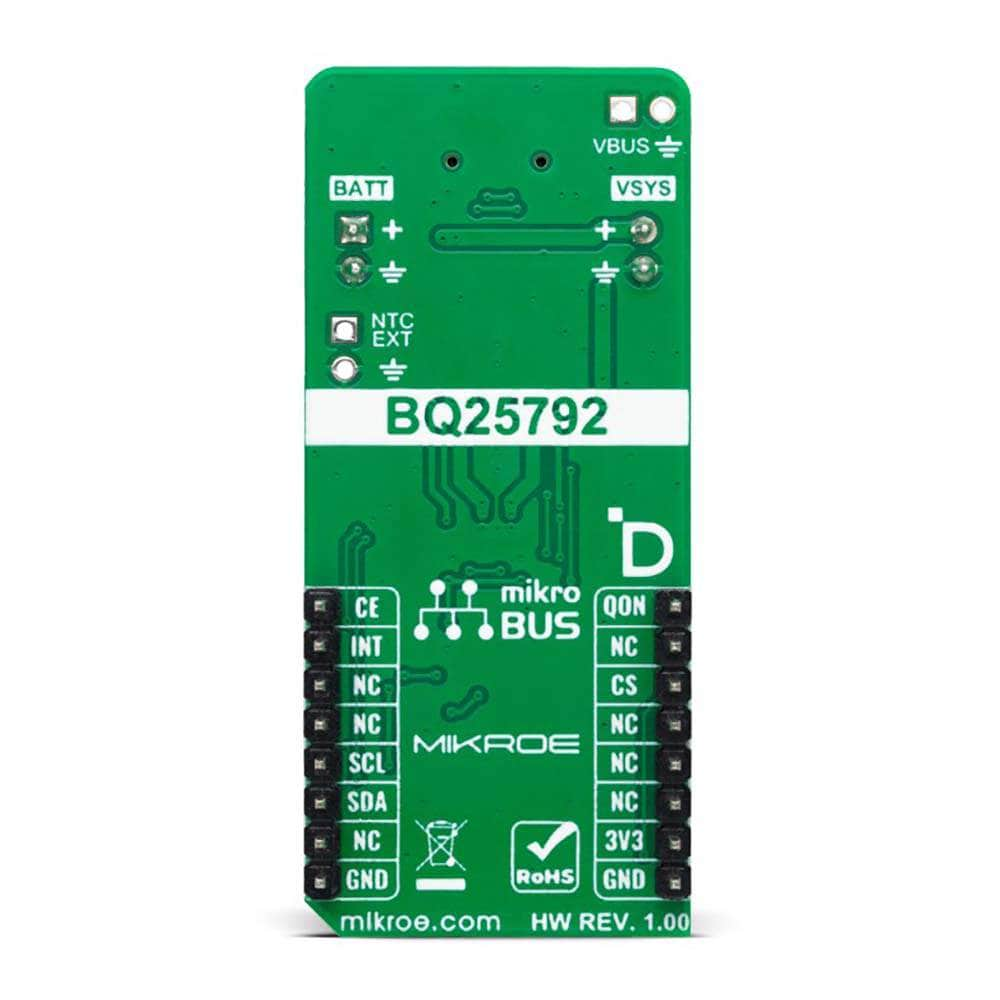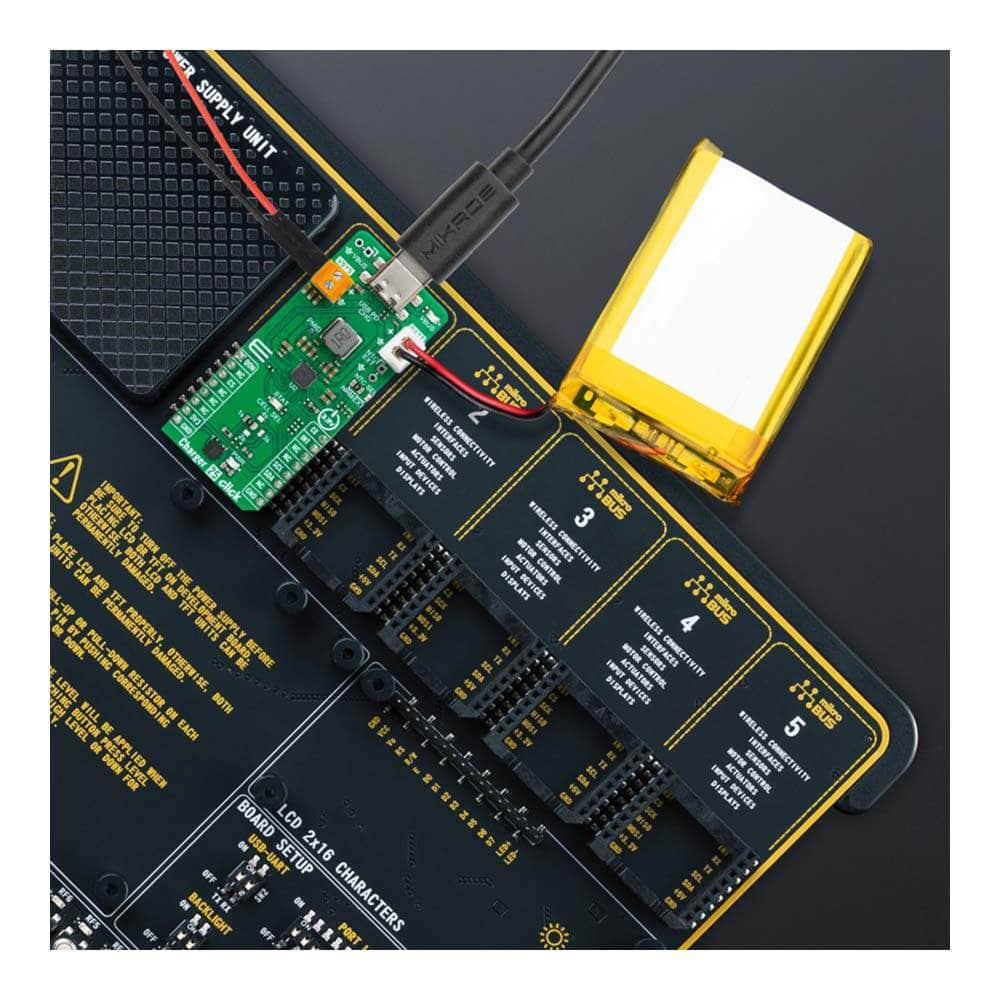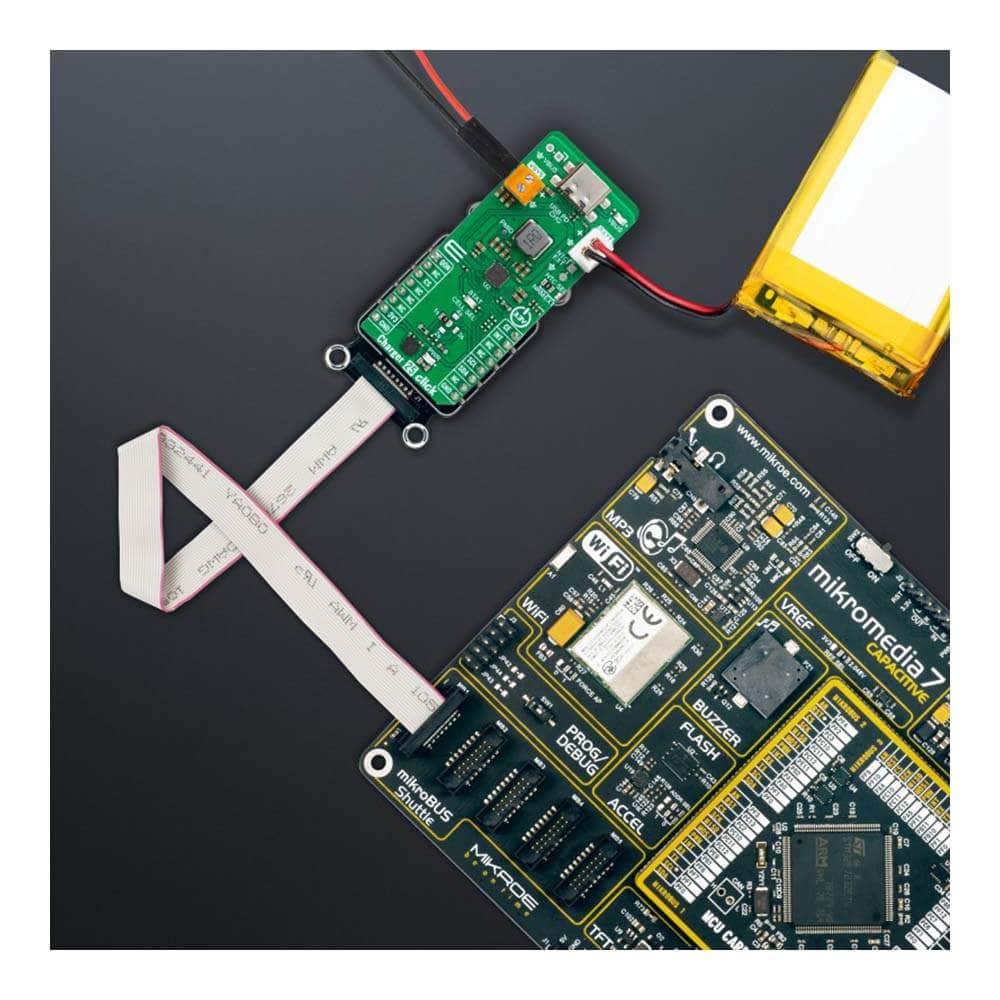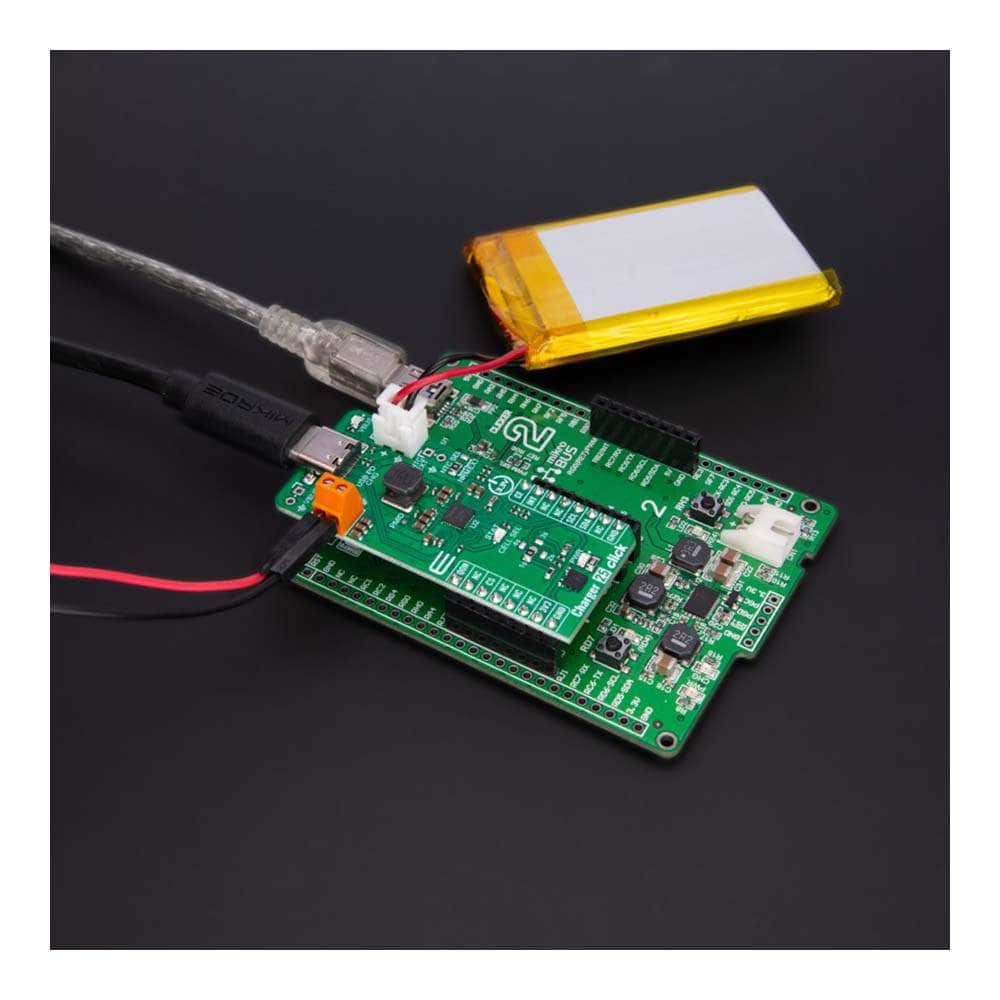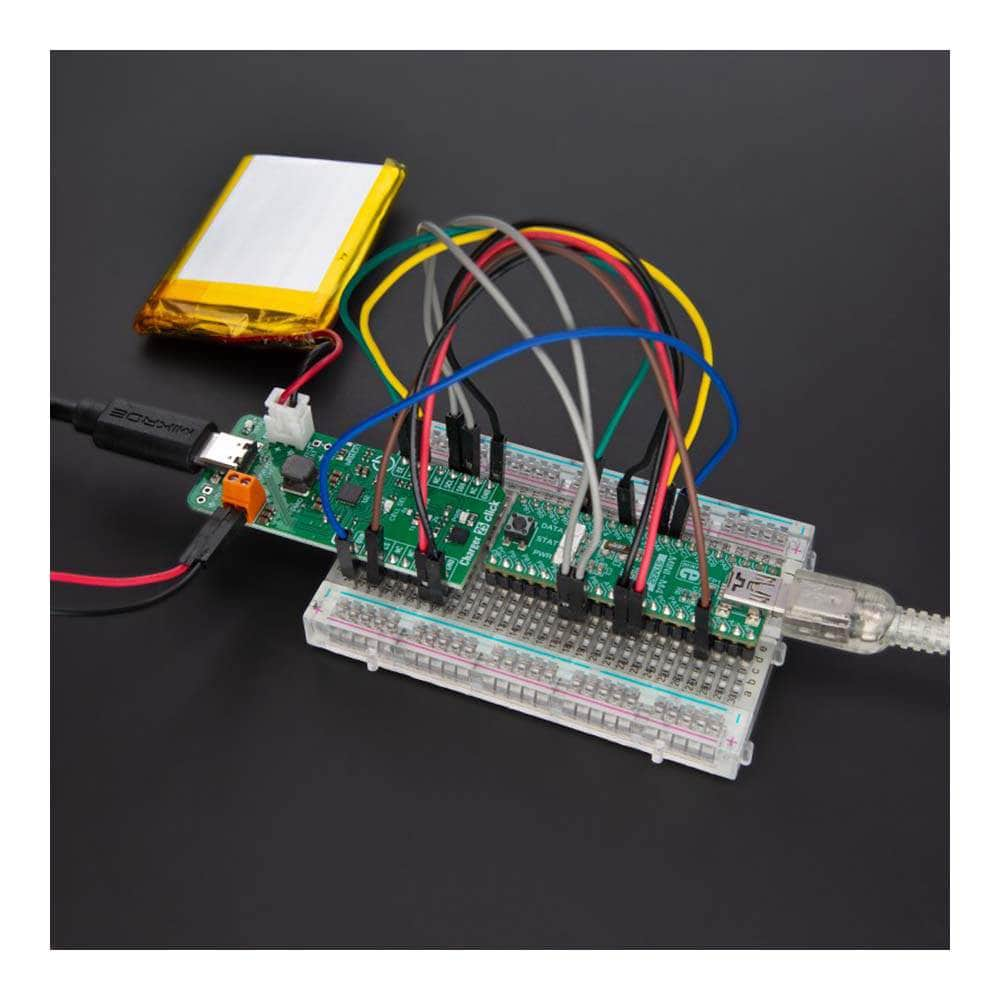 Charger 25 Click Board
Frequently Asked Questions
Have a Question?
Be the first to ask a question about this.
Ask a Question