Adds Bluetooth 5.1 Connectivity
Key Features
Based on the Nordic nRF52833 single-chip controller, Bluetooth 5.1 LE, the NFC interface operates an NFC tag, low power consumption, embedded flash, internal RAM, AT commands set support, onboard printed Bluetooth antenna, direction finding (AoA/AoD), and more
Uses the ANNA-B412 - standalone Bluetooth 5.1 low-energy module from u-blox
Can be used for the development of industrial automation, smart building applications, low-power sensors, wireless-connected and configurable equipment, and more
mikroBUS: UART Interface
Revolutionize Your Embedded Applications with the ANNA-B412 Click Board™
Are you ready to take your embedded applications to the next level? Introducing the ANNA-B412 Click Board™ – the revolutionary Bluetooth 5.1 low-energy module that will transform the way you connect and communicate with your devices.
Unleash the Power of Connectivity
The ANNA-B412 Click Board™ is a compact add-on board that brings BT/BLE connectivity to any embedded application. Whether you're working on industrial automation, smart building applications, low-power sensors, or wireless-connected equipment, this Click Board™ is your key to seamless connectivity.
Meet the ANNA-B412 Module
At the heart of this innovation lies the ANNA-B412 module, a game-changer in Bluetooth technology. This System-in-Package (SiP) design comes pre-flashed with u-connectXpress software, empowering you with a wide range of capabilities:
Bluetooth LE Serial Port Service: Seamlessly exchange data between devices.
GATT Client and Server: Effortlessly interact with GATT profiles.
Bluetooth Beacons: Create proximity-aware applications.
Bluetooth Long-Range: Extend your reach beyond boundaries.
NFC: Enable secure and convenient device pairing.
Simultaneous Peripheral and Central Roles: Gain full control over device connectivity.
Lightning-Fast Data Rates
Experience the thrill of speed with the ANNA-B412 Click Board™. In Low Energy (LE) mode, this Bluetooth module can achieve data rates of up to 2Mbps. Say goodbye to sluggish data transfer – your applications will run smoother and faster than ever before.
Simplify Software Development
We know your time is precious, so we've got you covered. The ANNA-B412 Click Board™ is supported by a mikroSDK-compliant library. This means you can tap into a wealth of functions that simplify software development, saving you time and effort.
Ready to Roll
With the ANNA-B412 Click Board™, there's no need to worry about testing and compatibility. This Click Board™ arrives fully tested and ready to be deployed on any system equipped with the mikroBUS™ socket. It's a hassle-free solution that gets you up and running in no time.
Don't Miss Out
Don't let your embedded applications lag behind the competition. Upgrade to the ANNA-B412 Click Board™ today and experience the future of connectivity. Say hello to faster data rates, simplified development, and endless possibilities.
View full details
SKU: MIKROE-5829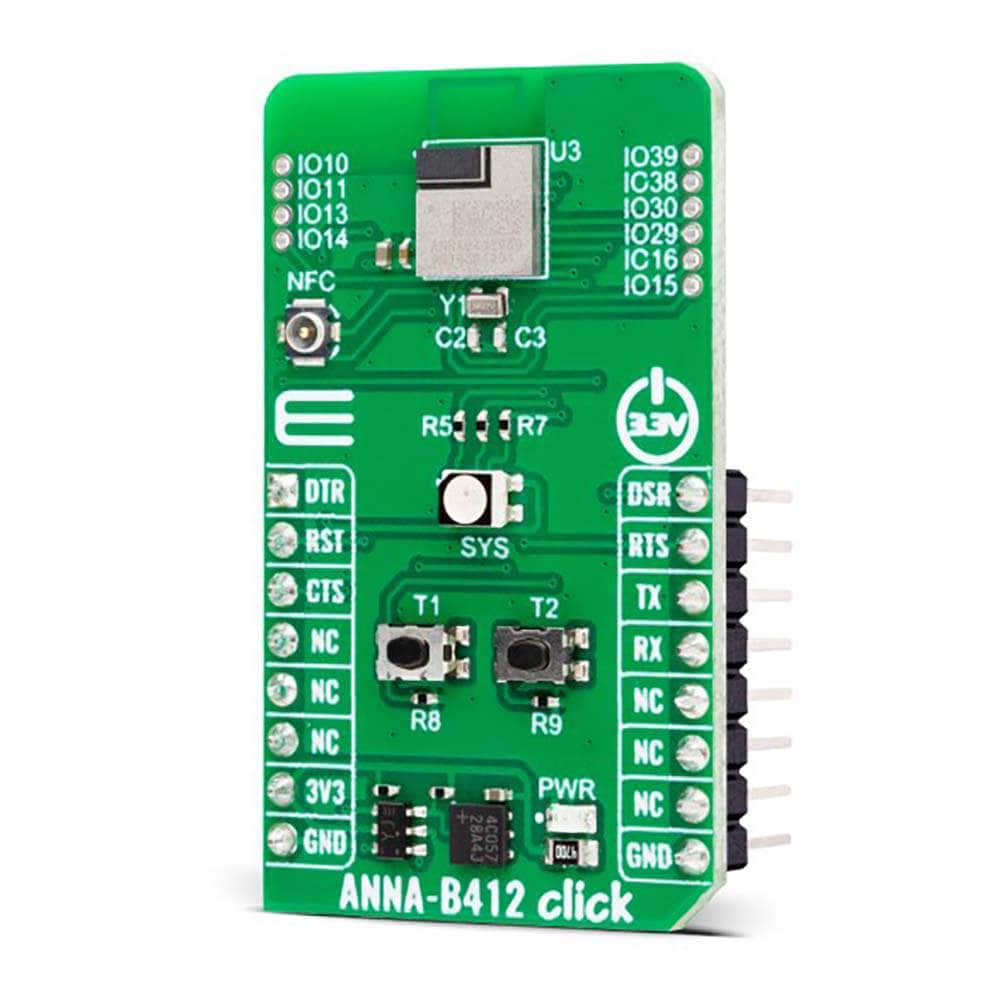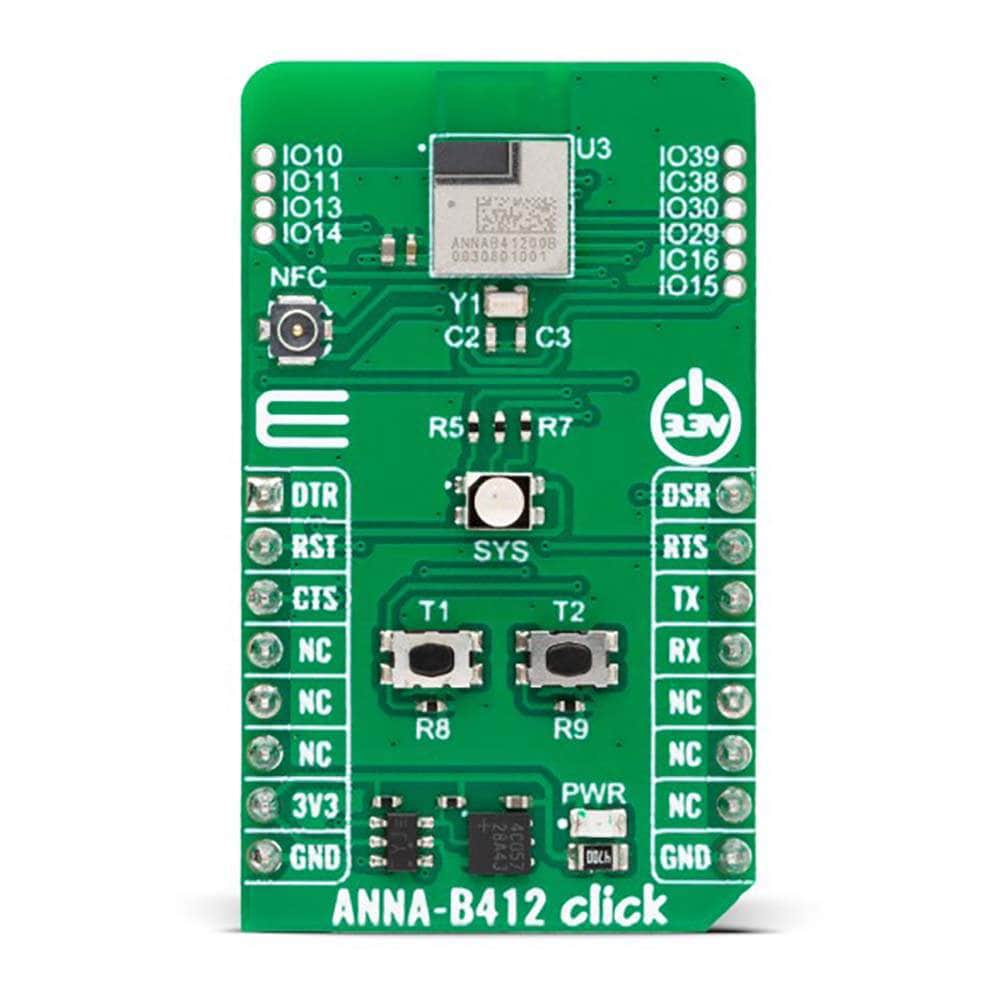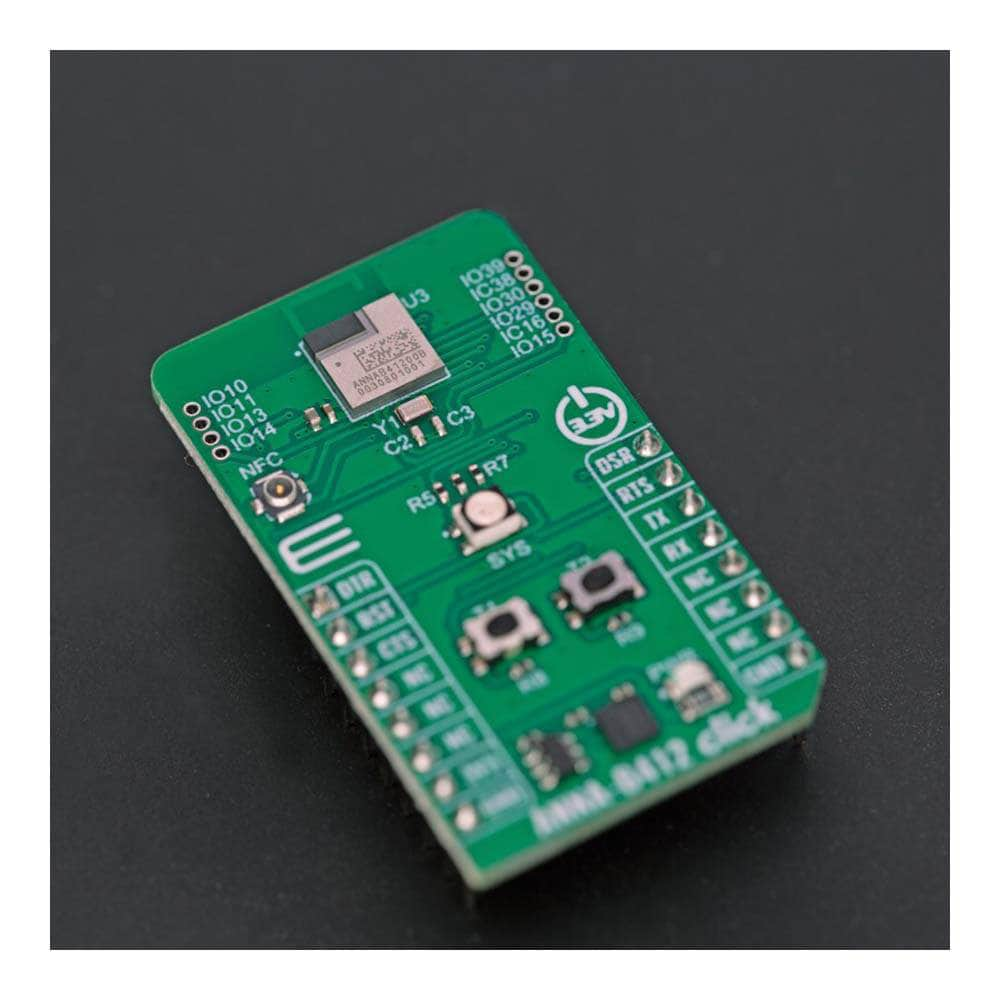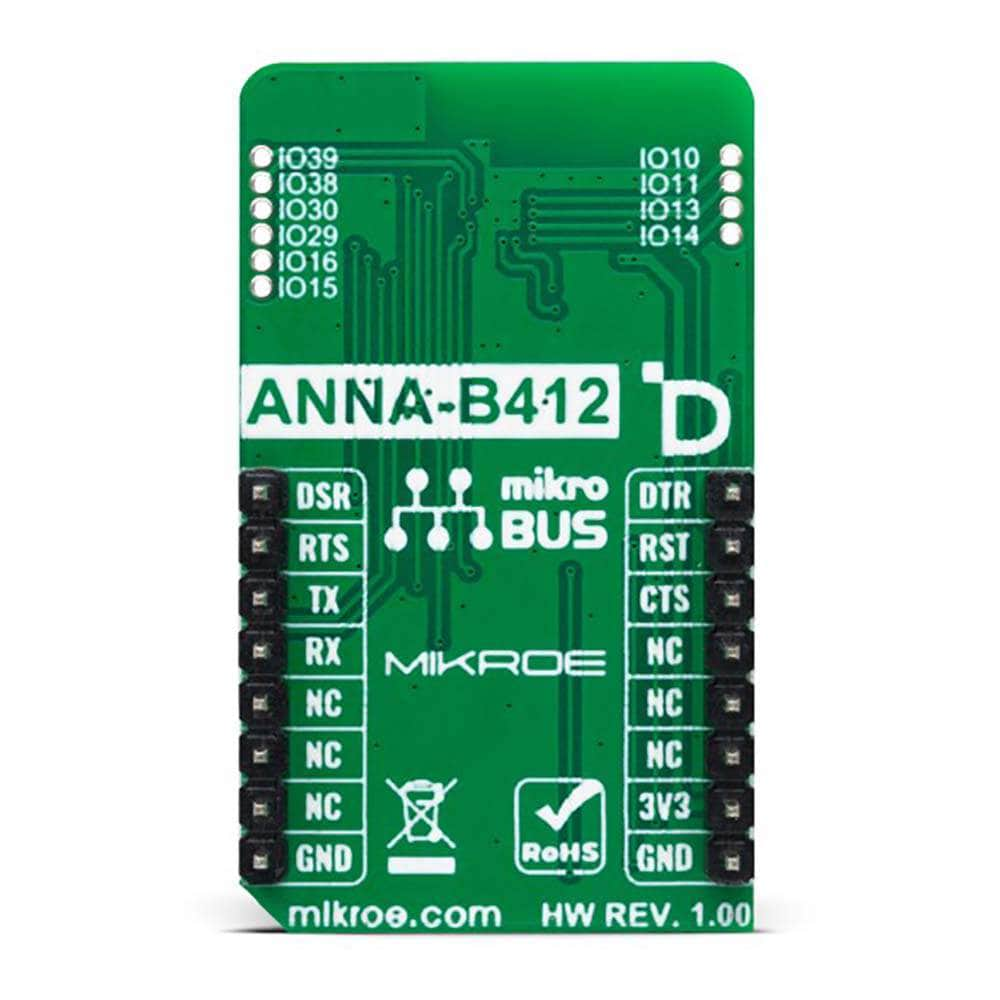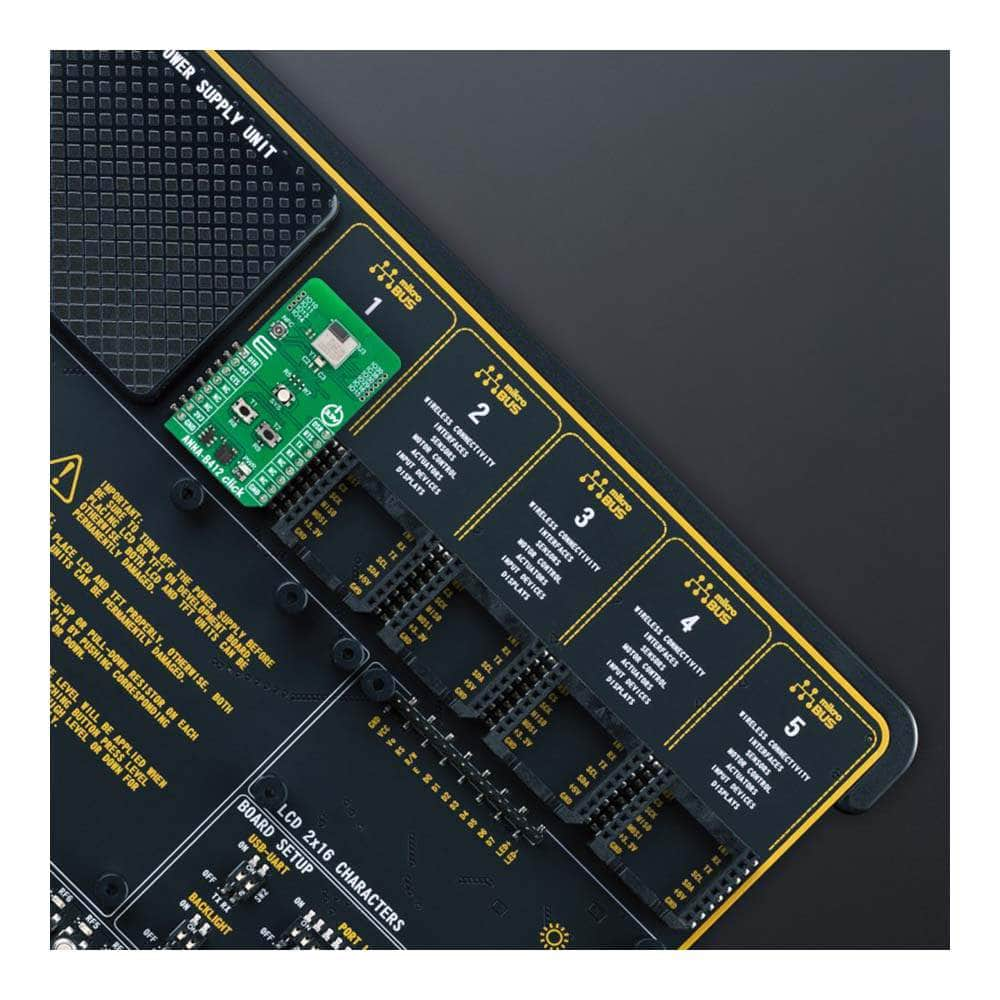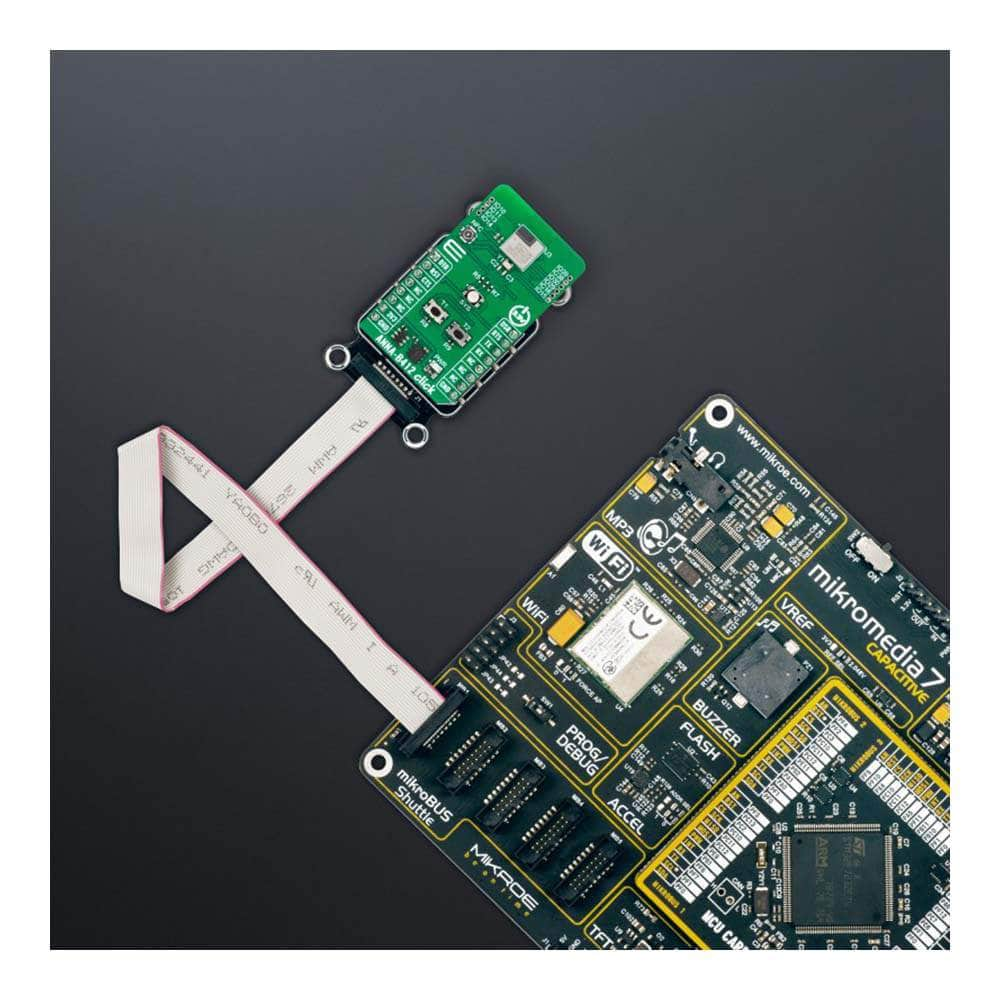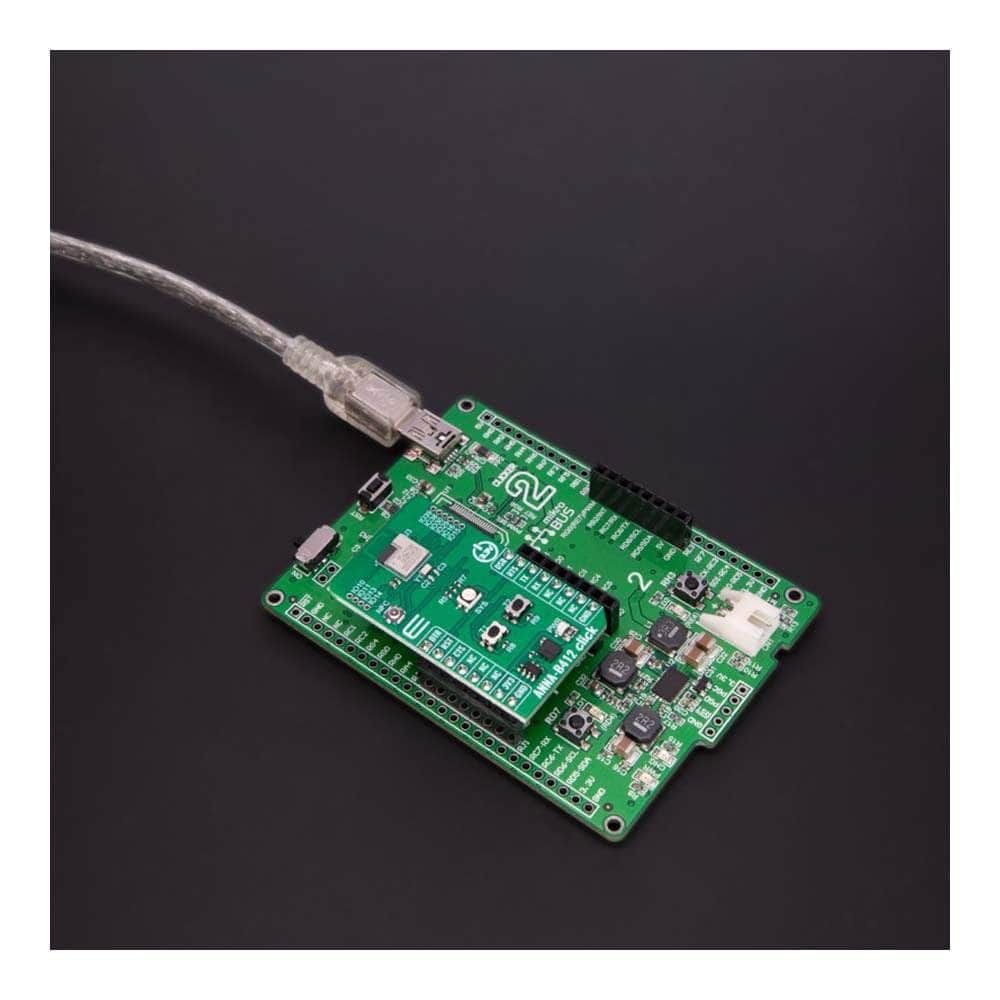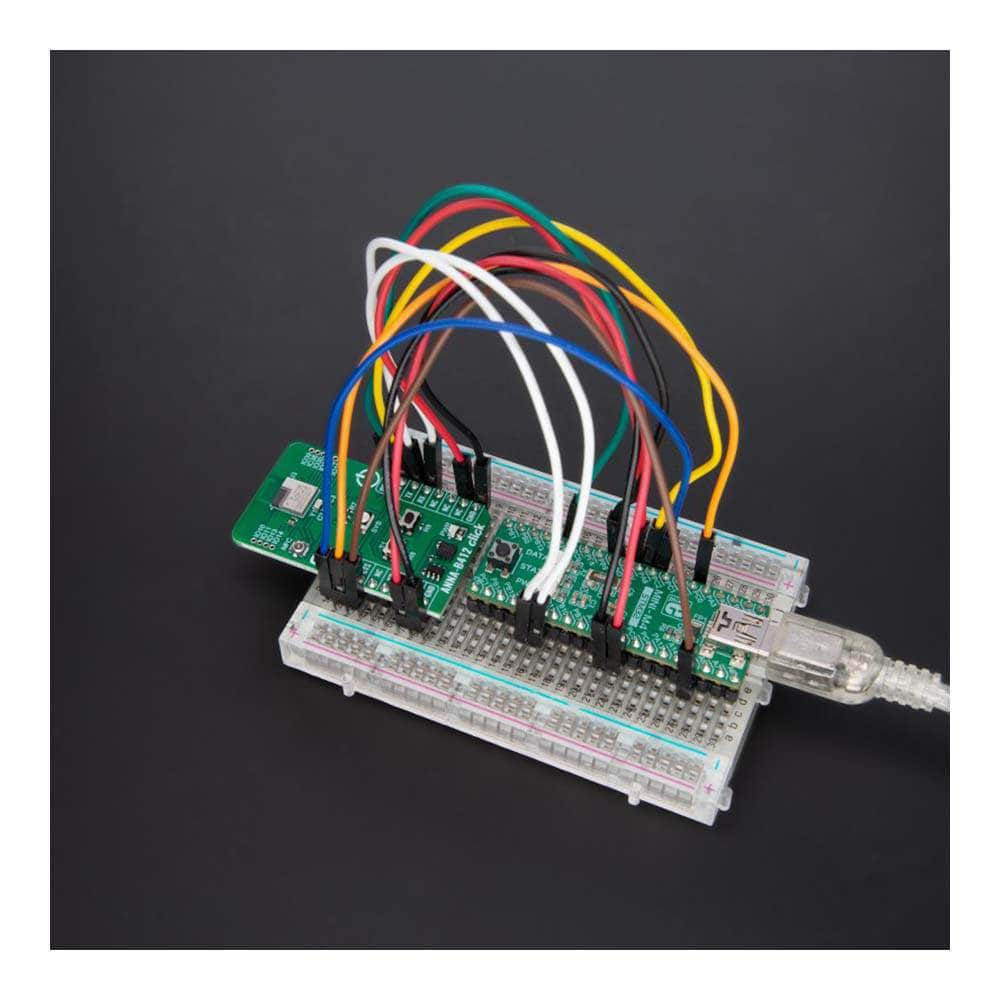 Anna-B412 Click Board
Frequently Asked Questions
Have a Question?
Be the first to ask a question about this.
Ask a Question