True RMS to DC Converter
Key Features
Fast settling at the input level, high accuracy, wide dynamic input range, wide bandwidth, zero converter DC output offset, no residual switching products, accurate conversion with crest factors up to 10, precision DC output buffer, and more
Based on the AD8436 - low-power true RMS-to-DC converter from Analog Devices
Can be used for the development of various true RMS digital multimeter applications, panel meters and gauges, AC + DC measurement applications, a true RMS measurement of an audio signal, and other similar applications that require accurate RMS value readings
Introducing the Revolutionary RMS to DC 2 Click Board™
Are you tired of inaccurate readings and complicated setups? Say hello to precision and simplicity with the RMS to DC 2 Click Board™. This compact add-on board is set to revolutionize the way you measure RMS values.
Unleash the Power of True RMS Measurement
The heart of this Click Board™ is the AD8436, a game-changing true RMS-to-DC converter from Analog Devices. Here's why it's a game-changer:
High Accuracy, Every Time
Say goodbye to guesswork! The AD8436 delivers unmatched precision, ensuring that your readings are spot-on, no matter the application.
Wide Dynamic Input Range
With an impressive dynamic input range of 100μV rms to 3V rms, this Click Board™ handles a wide range of signals effortlessly.
Lightning-Fast Bandwidth
Need results in real-time? No problem! The AD8436 offers a blazing bandwidth of up to 1MHz, making it perfect for applications that demand rapid responses.
Versatile Applications, Endless Possibilities
The RMS to DC 2 Click Board™ opens up a world of opportunities:
True RMS Digital Multimeters: Create highly accurate multimeters that professionals can rely on.

Panel Meters and Gauges: Ensure your instruments deliver precise readings every time.

AC + DC Measurement: Effortlessly measure both AC and DC components for comprehensive analysis.

Audio Signal Processing: Perfect for capturing the true RMS of audio signals, making it a must-have for audiophiles and engineers alike.
Simplify Your Development Process
We believe that innovation shouldn't be complicated. That's why the RMS to DC 2 Click Board™ is supported by a mikroSDK-compliant library. Our library comes packed with functions that streamline software development, ensuring you get up and running in no time.
Your Solution, Ready to Go
No need for extensive testing or setup. This Click Board™ is fully tested and ready to be integrated into any system equipped with the mikroBUS™ socket.
Make precision your standard with the RMS to DC 2 Click Board™. Say goodbye to inaccuracies and hello to reliable, true RMS measurements. Don't miss out on this revolutionary product – order yours now!
View full details
SKU: MIKROE-5821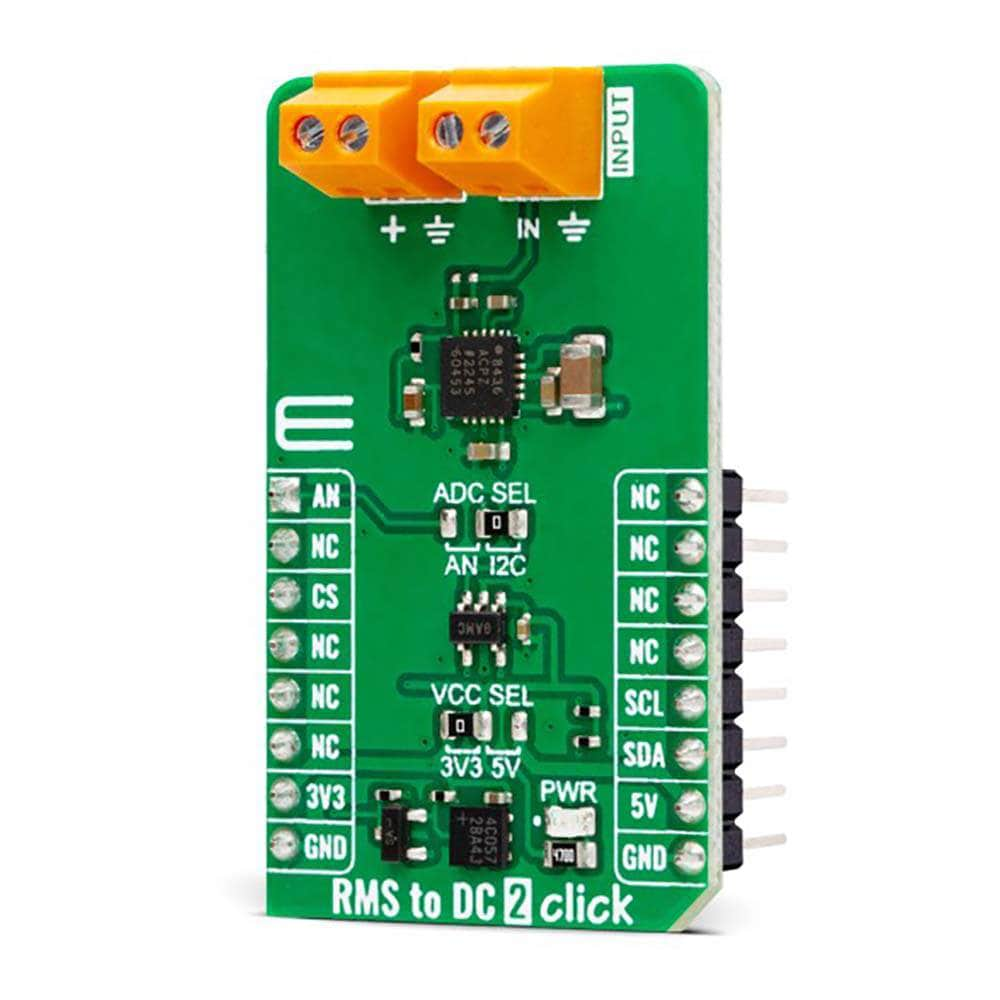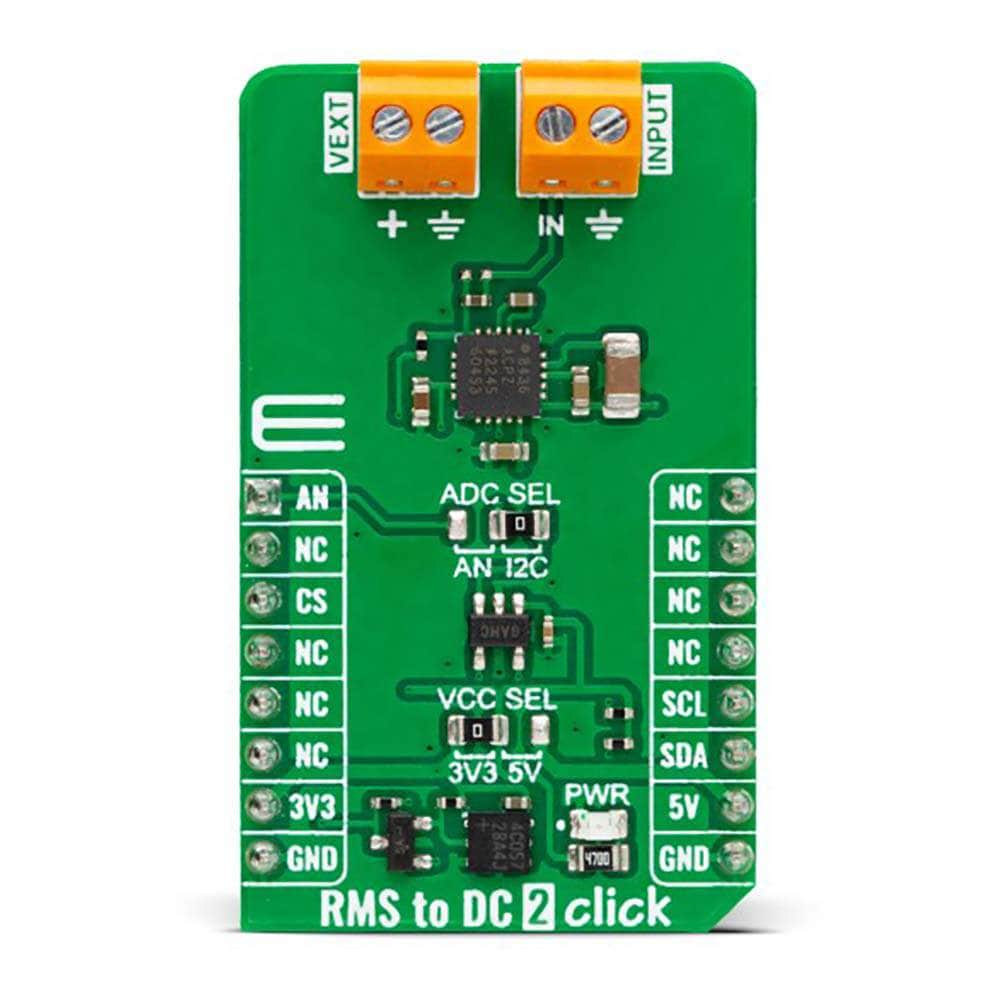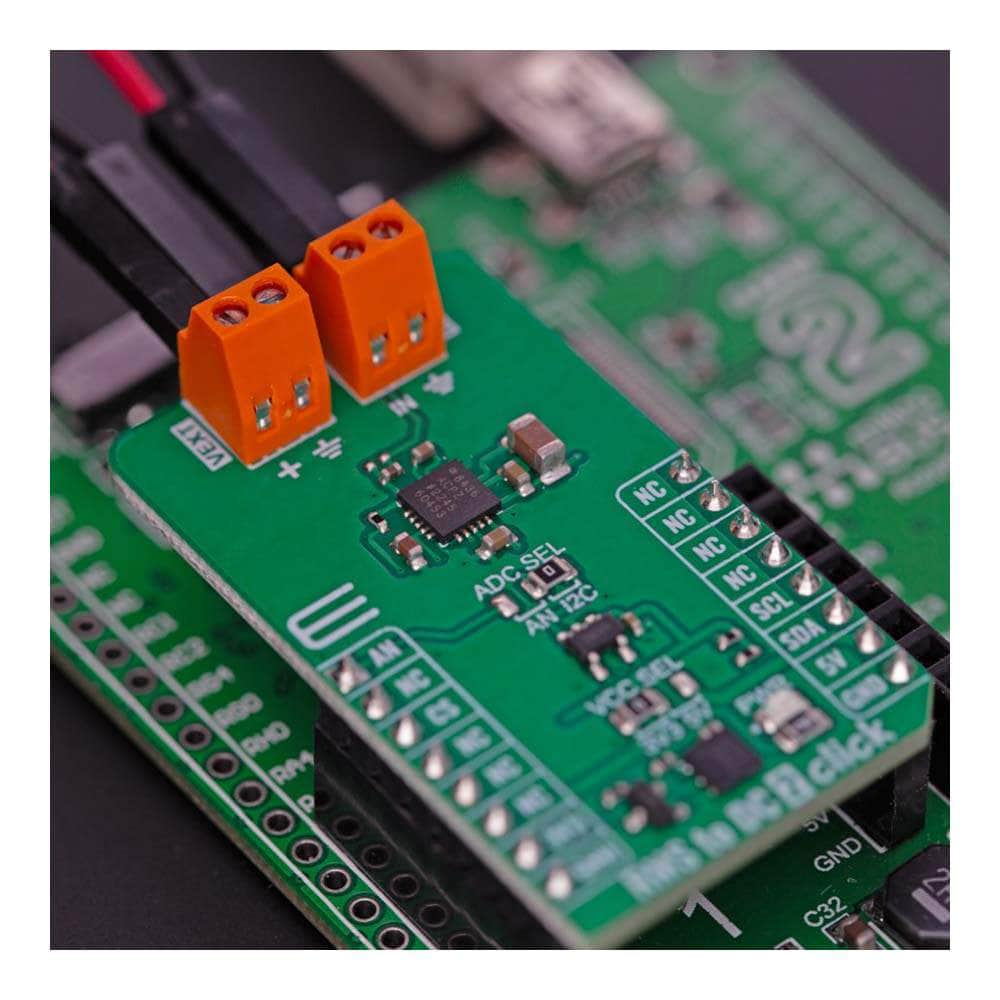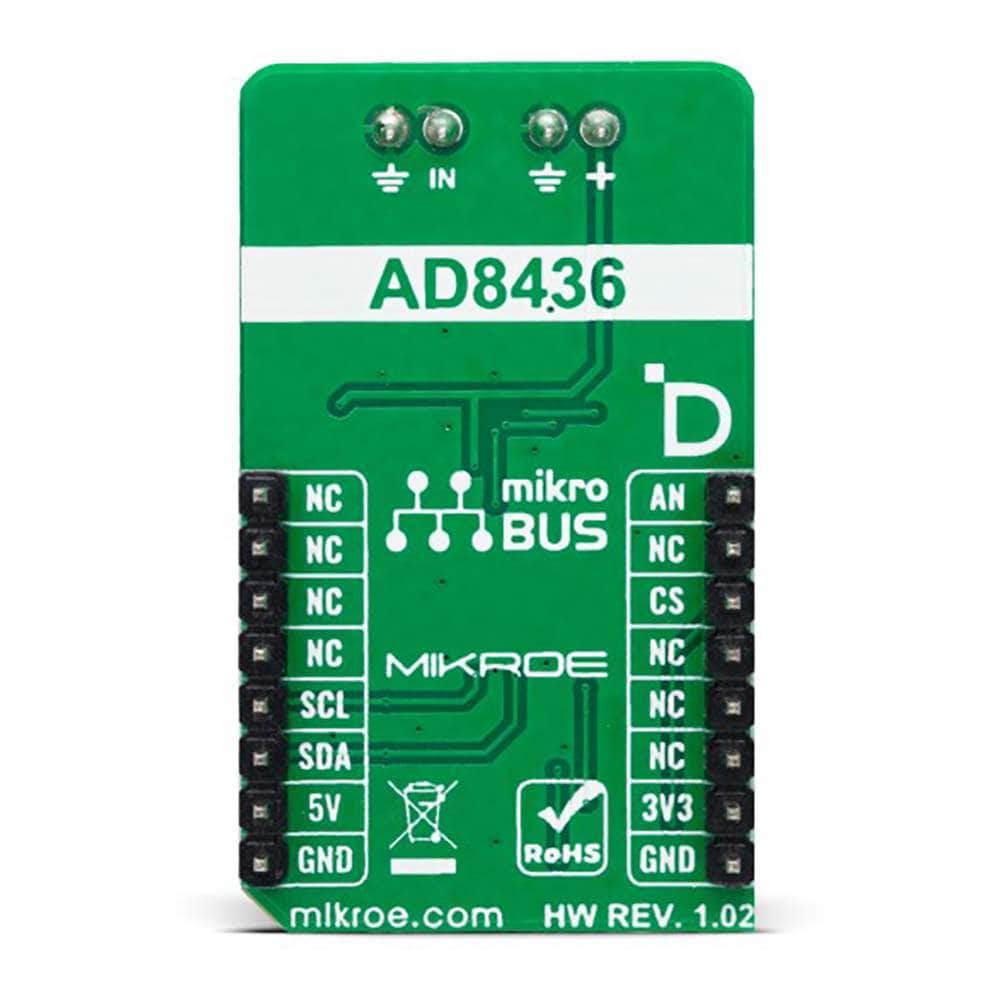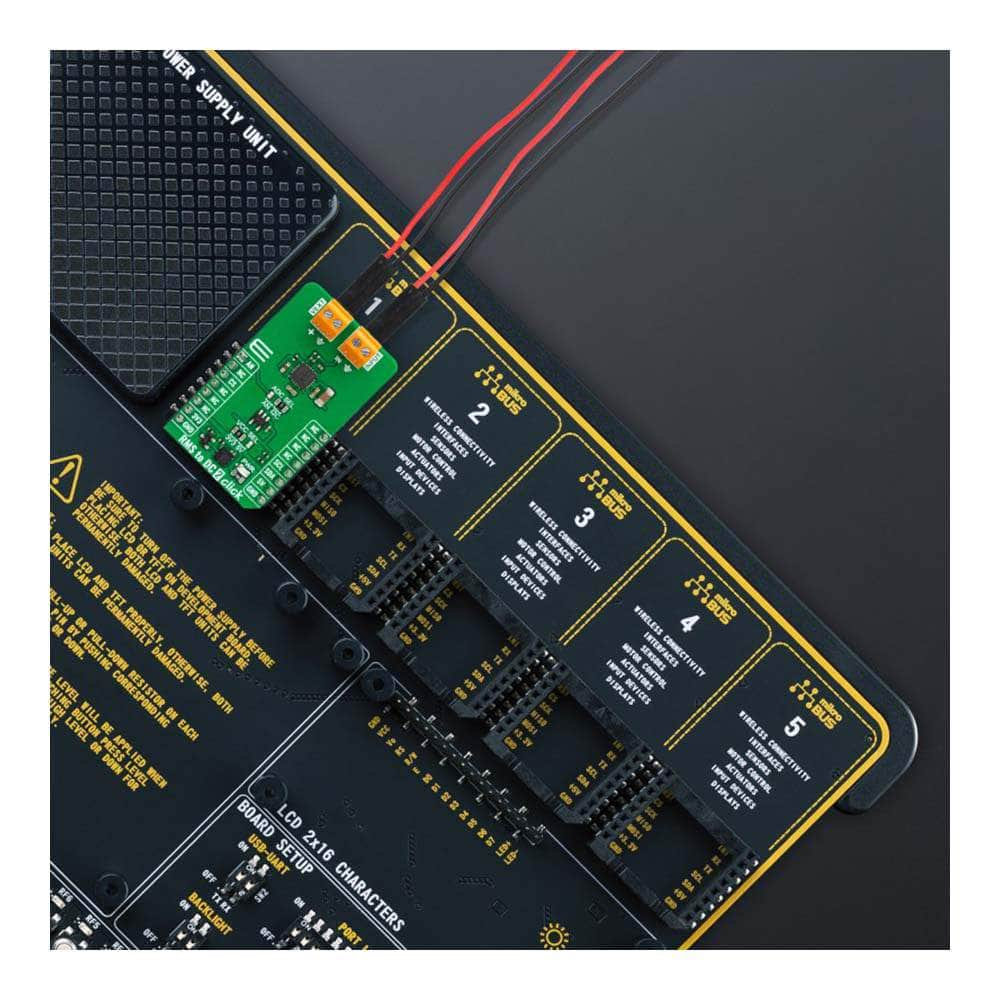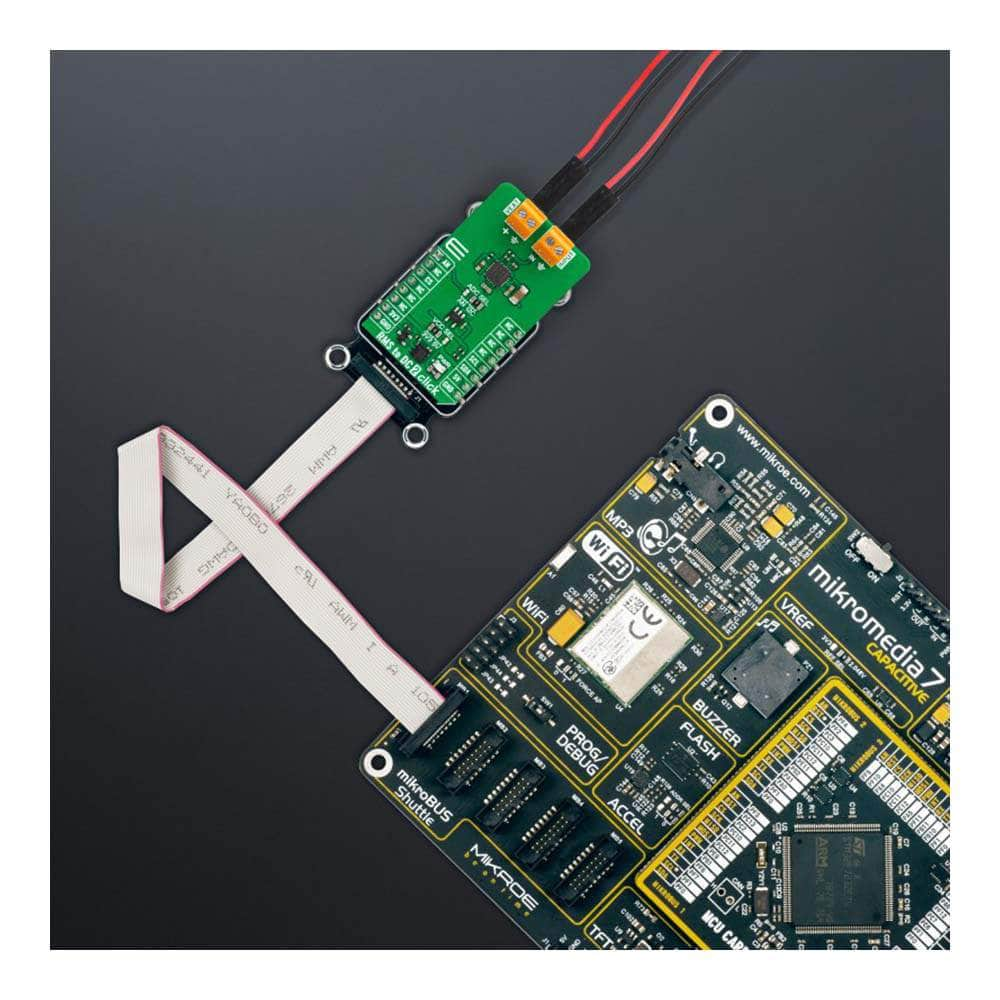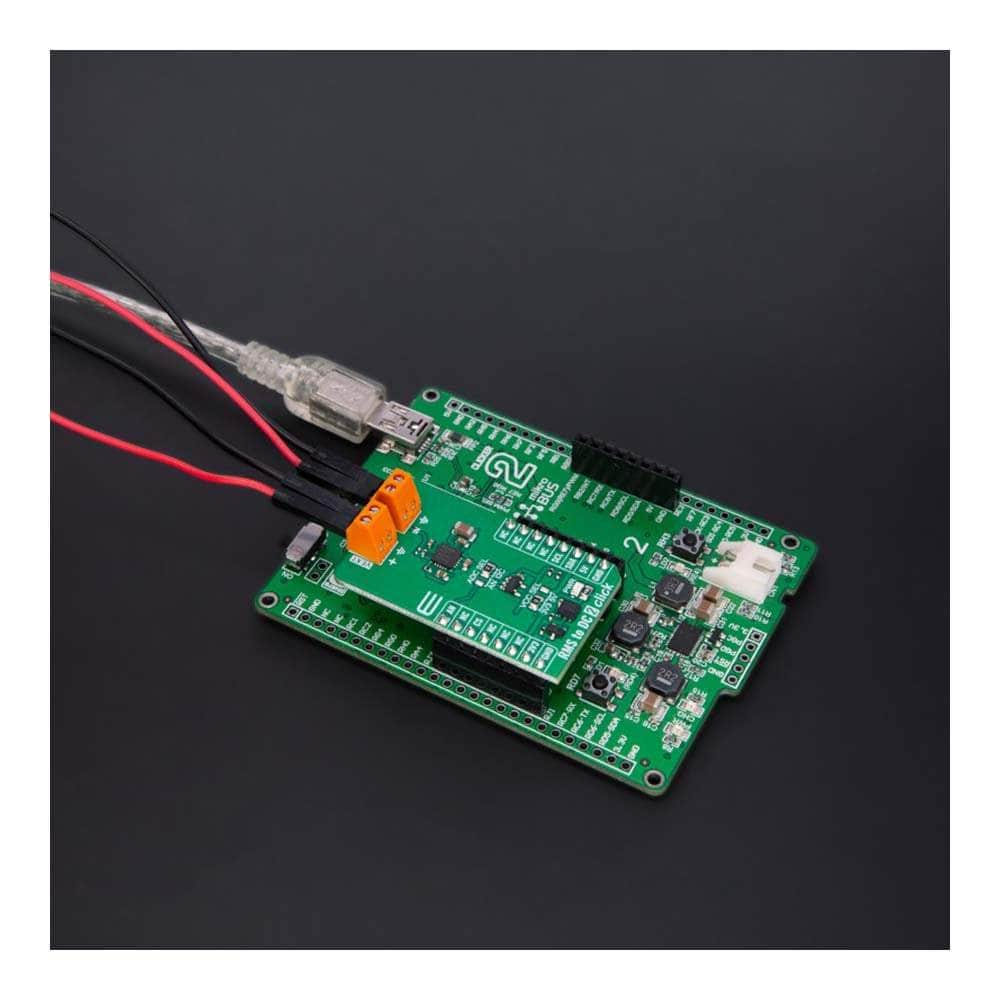 RMS to DC 2 Click Board
Frequently Asked Questions
Have a Question?
Be the first to ask a question about this.
Ask a Question