3A Buck Converter
Key Features
Undervoltage lockout, soft-start, on-chip oscillator, skip-mode operation, highly efficient pulse-skipping mode, output voltage overshoot protection, forced-PWM mode, over-current protection, spread-spectrum option, wide voltage input, and output operating range, 3A output current, an onboard 8-bit digital potentiometer, and more
Based on the MAX25232 - mini buck converter from Analog Devices
Can be used for developing automotive, industrial applications, high-voltage DC-DC converters, and many more
The Ultimate Voltage Conversion Solution: Step Down 8 Click Board™
Introducing the Step Down 8 Click Board™ - your compact companion for seamless voltage conversion! This incredible add-on board has been crafted to transform higher voltages into lower voltage levels effortlessly.
Powered by the cutting-edge MAX25232 mini buck converter from Analog Devices, this Click Board™ guarantees exceptional performance. With input voltages ranging from 3.5V to 36V, it's designed to deliver up to a remarkable 3A of power. The best part? Even with such power, it boasts a mere 3.5μA quiescent current at no load, ensuring optimal energy efficiency.
Equipped with integrated high-side and low-side switches, the MAX25232 works its magic flawlessly. It doesn't stop there - this genius converter offers pinpoint accuracy for output voltage, spanning an impressive range from 3V up to 18V.
From automotive marvels to industrial innovations, and high-voltage DC-DC converters, the Step Down 8 Click Board™ stands as your ultimate solution. Crafted with precision, this Click Board™ opens the doors to endless possibilities in your projects.
Your Development Journey, Simplified
But wait, there's more! The Step Down 8 Click Board™ is your shortcut to seamless software development. Supported by a mikroSDK-compliant library, it has functions that streamline your coding process. Say goodbye to complex programming - the Click Board™ empowers you to focus on what truly matters.
Ready to Elevate Your System?
The Step Down 8 Click Board™ is not just a product; it's a fully tested, ready-to-use marvel. Simply plug it into a system equipped with the mikroBUS™ socket and watch the magic unfold. Elevate your projects with this innovative Click Board™ - order now!
View full details
SKU: MIKROE-5813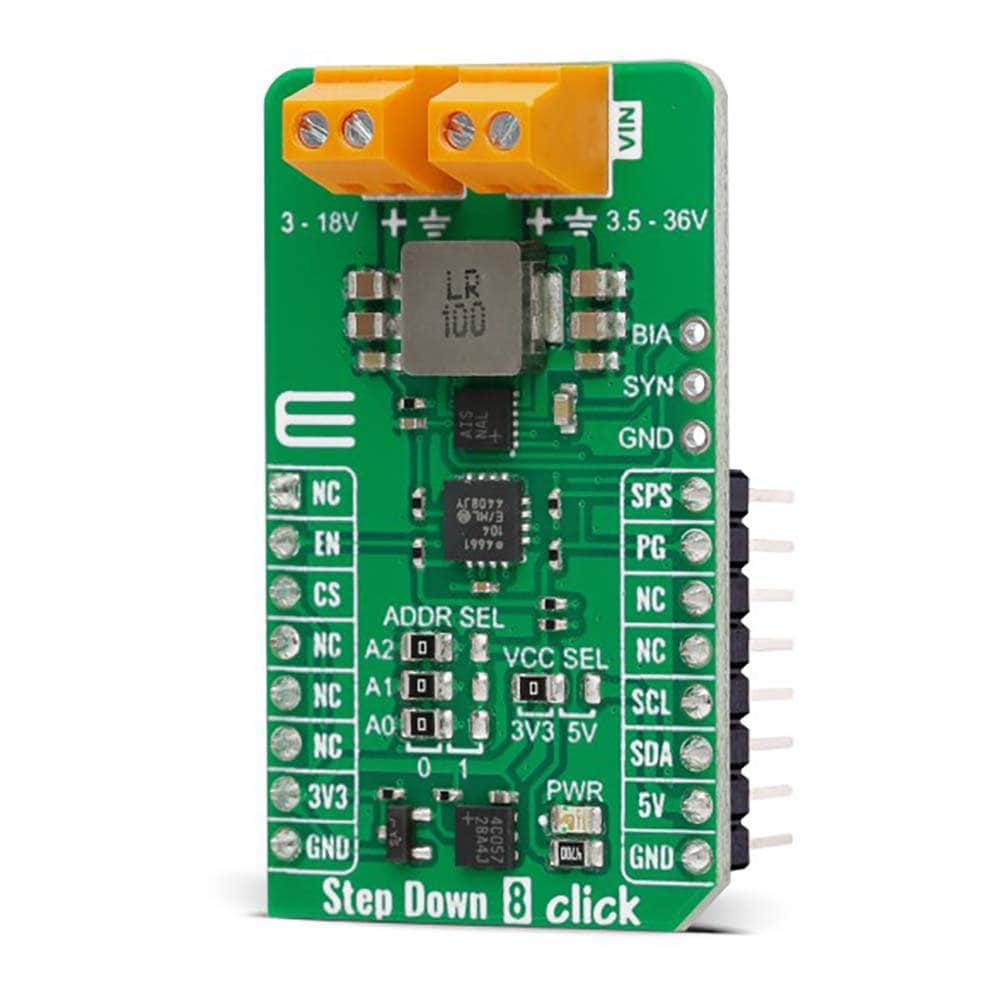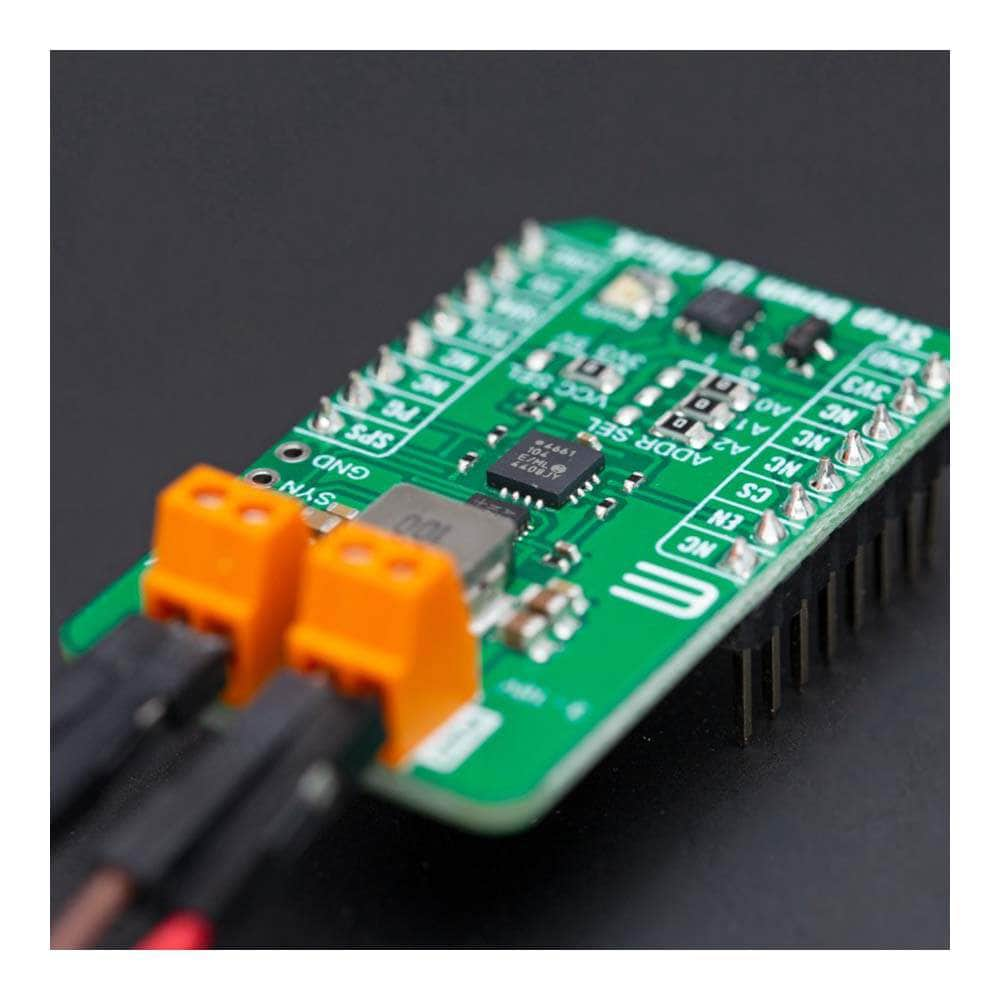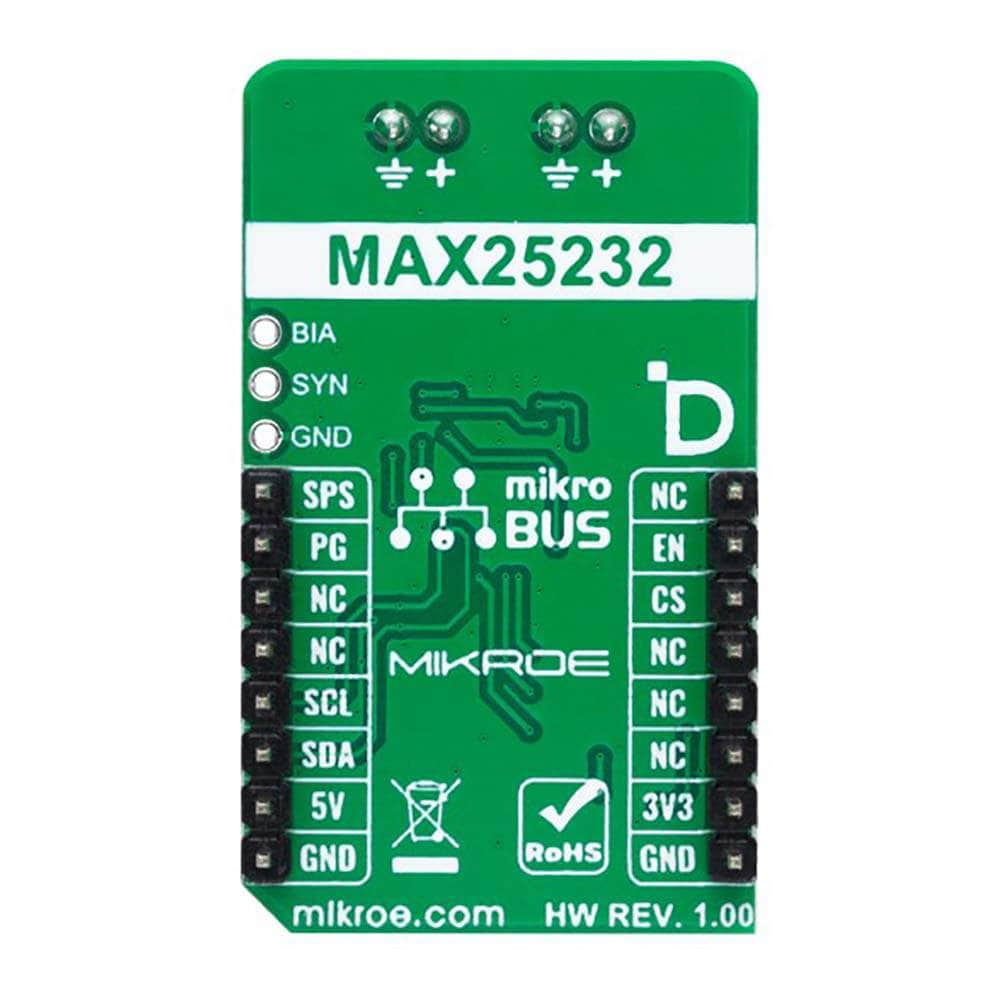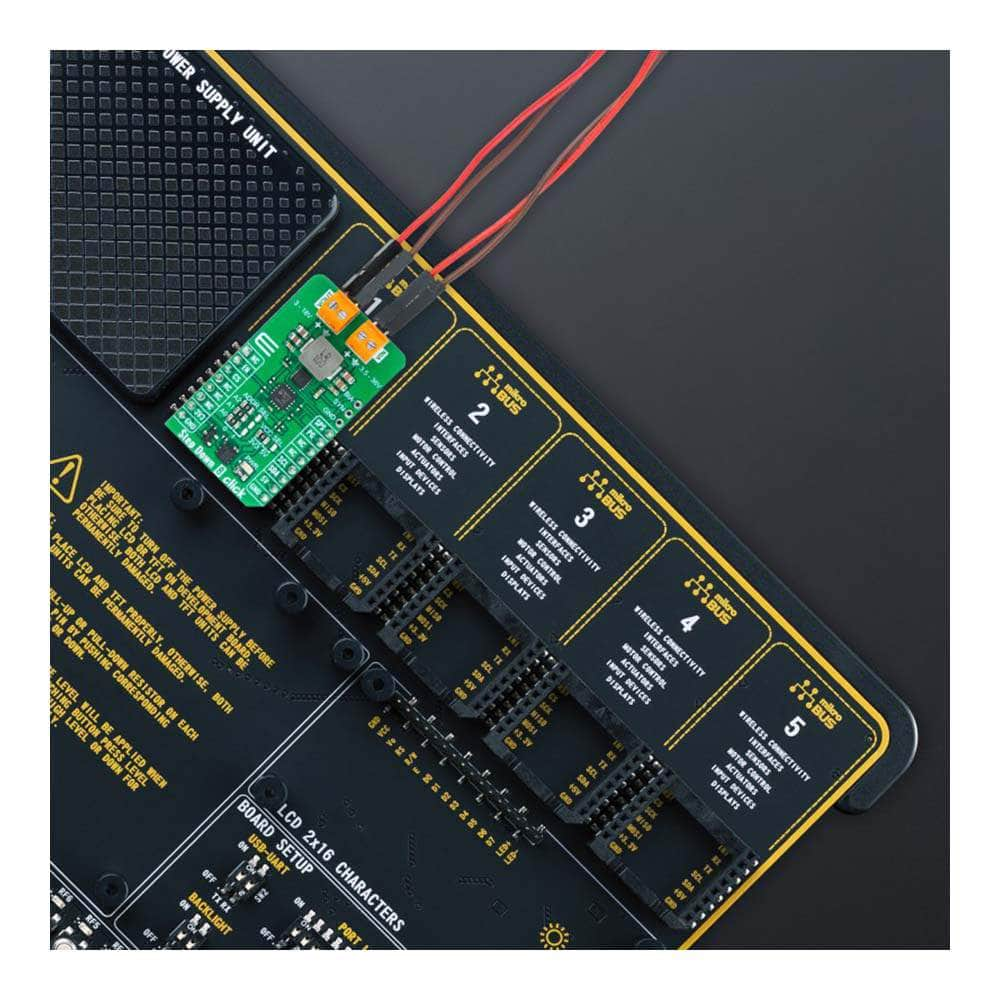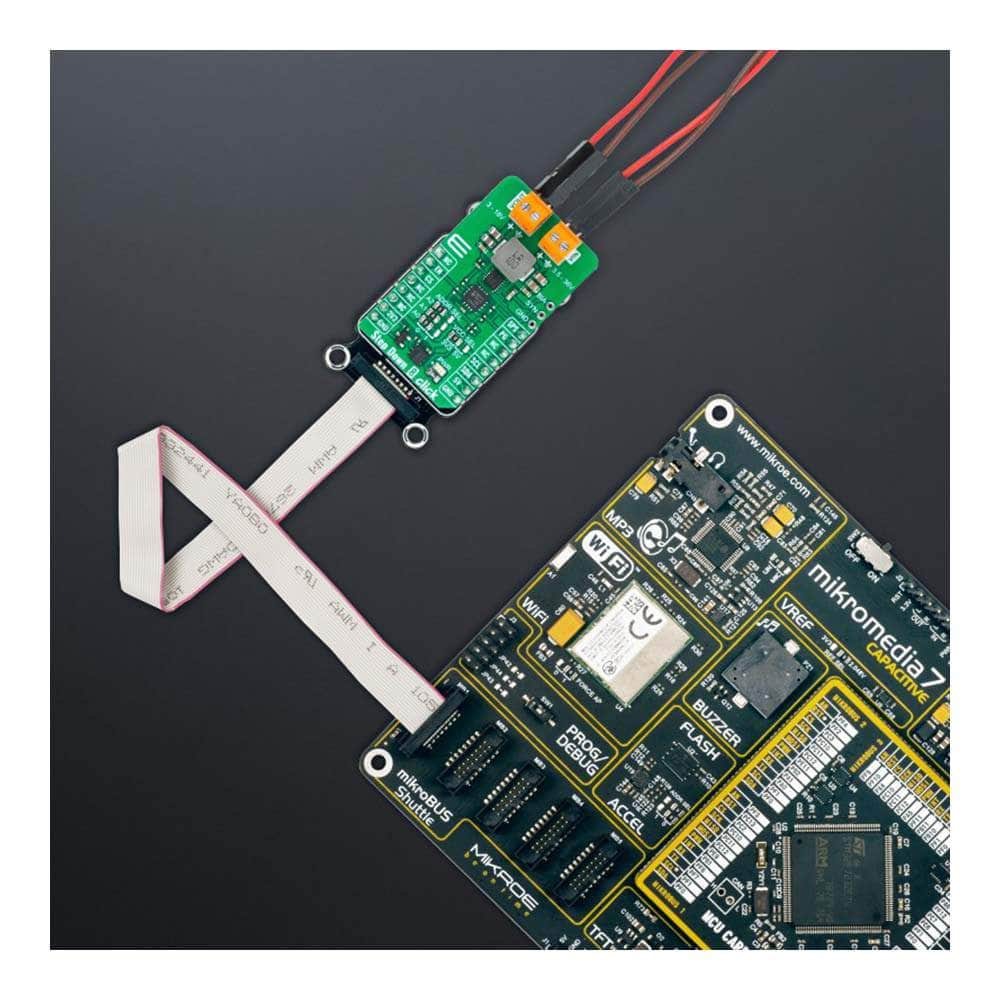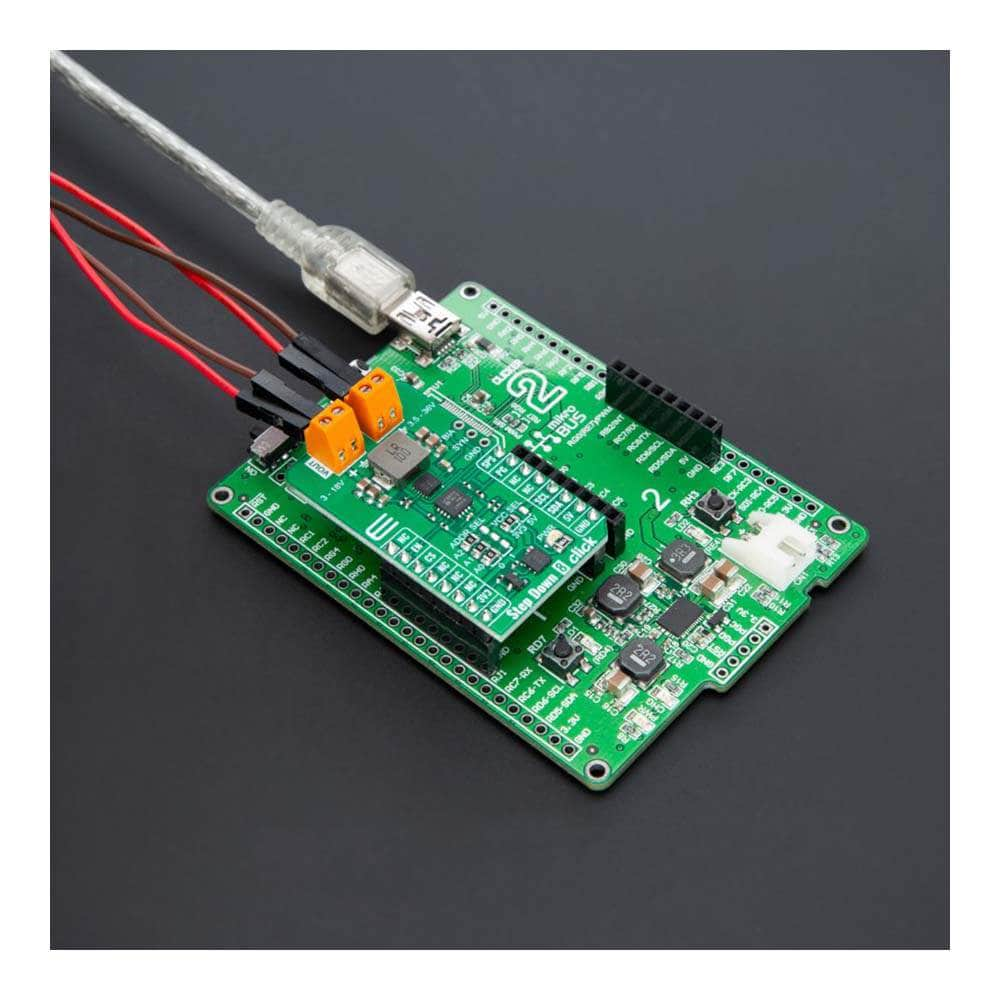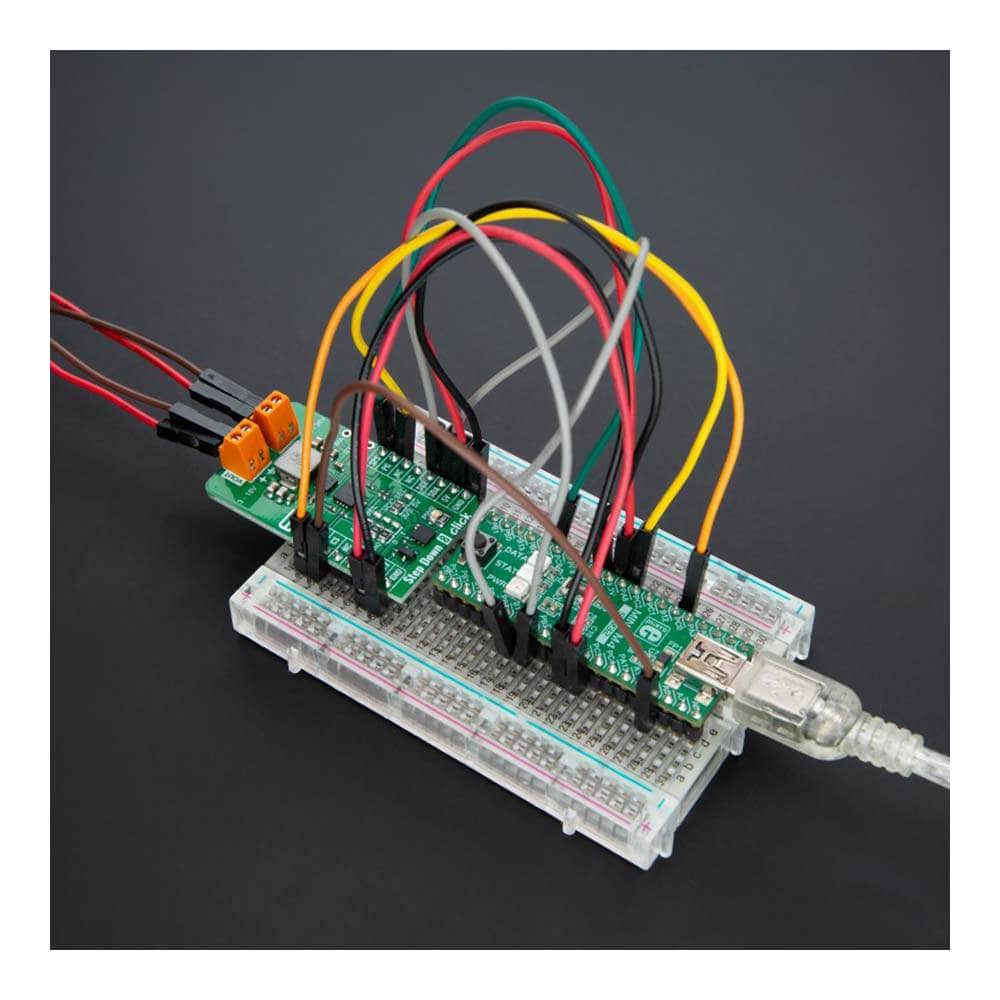 Step Down 8 Click Board
Frequently Asked Questions
Have a Question?
Be the first to ask a question about this.
Ask a Question