H-gh-Performance Brushed DC Motor Driver
Key Features
Wide voltage operating range, PWM frequency operation up to 125KHz, configurable slew rate, integrated current sense, configurable current regulation, protection, and diagnostic features, and more
Based on the DRV8143 - half-bridge driver with integrated current sense and diagnostic from Texas Instruments
Can be used for the development of automotive brushed DC motors, solenoids, door modules, seat modules, body control modules (BCM), fuel, water, and oil pumps, onboard charger, and more
Introducing The DC Motor 27 Click Board™: The Pinnacle of DC Motor Innovation
Elevate your automotive and device projects with the most advanced brushed DC motor driving technology available!
Peerless Performance and Precision
The DC Motor 27 Click Board™ showcases the DRV8143 - an extraordinary automotive half-bridge driver meticulously crafted by industry leaders, Texas Instruments. Engineered using the avant-garde BiCMOS high-power process technology, you're acquiring not just a product, but an engineering masterpiece.
Key Features Include:
Expansive Operating Range: Experience unparalleled flexibility with an operating voltage that spans from 4.5V to an impressive 35V.
Superior Power Management: The DRV8143 ensures outstanding power handling, ensuring your projects operate seamlessly and efficiently.
Exceptional Thermal Capability: Bid farewell to overheating concerns. This Click board™ offers optimal thermal management under all conditions.
EMI Control: Reduce electromagnetic interference, ensuring your projects operate without a hitch.
Accurate Current Sensing: Advanced current sensing technology ensures your motors function with utmost precision and consistency.
Robust and Reliable: Built for durability, the DRV8143 is robust and offers an unparalleled diagnostic capability.
A World of Versatile Applications
Whether you're looking to develop automotive brushed DC motors, integrate solenoids, devise advanced door or seat modules, or design top-notch body control modules (BCM), this Click board™ has you covered. It's also the ideal choice for fuel, water, and oil pumps, onboard chargers, and so much more.
Seamless Development with mikroSDK
No need to grapple with intricate software development. The DC Motor 27 Click Board™ is supported by a mikroSDK compliant library, streamlining your software development journey. Delve into a realm of functions designed to simplify and elevate your software experience.
Ready Out of the Box
We recognise the importance of time. That's why The DC Motor 27 Click Board™ is a fully tested product, ready for immediate use on any system equipped with the mikroBUS™ socket.
View full details
SKU: MIKROE-5806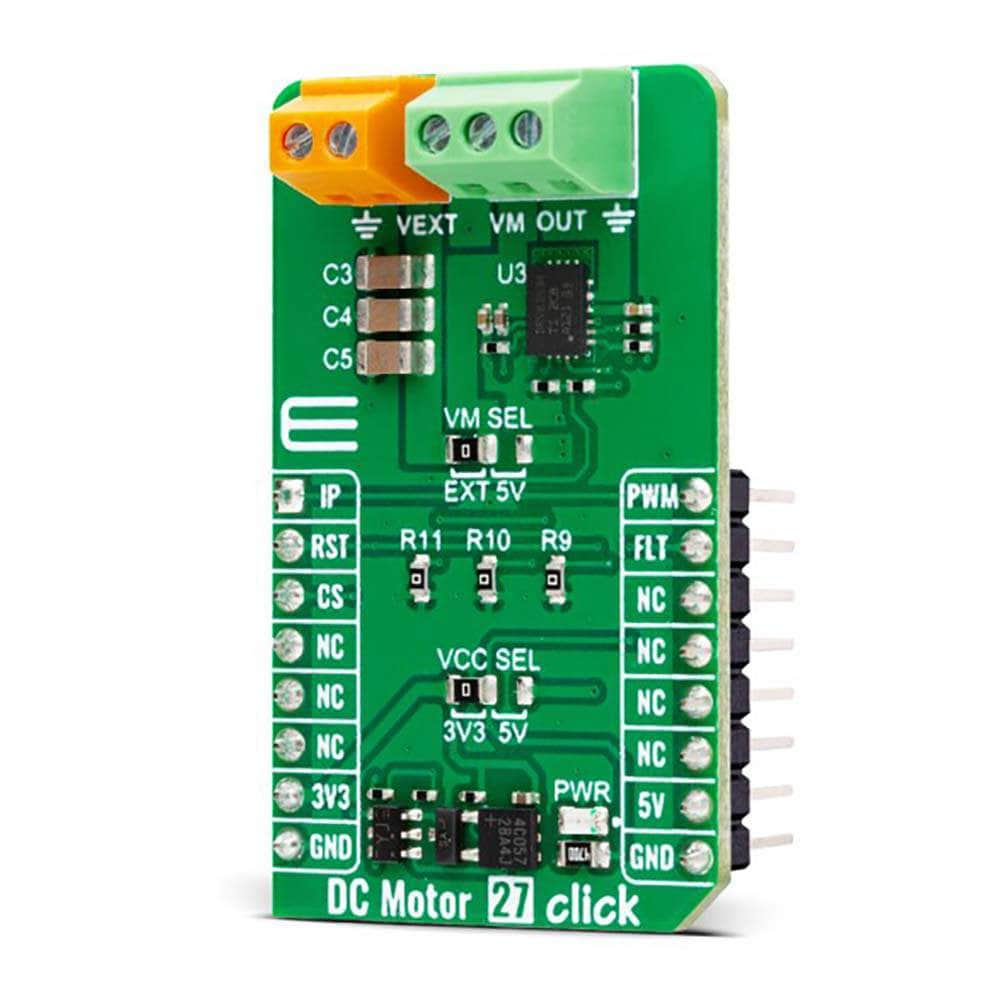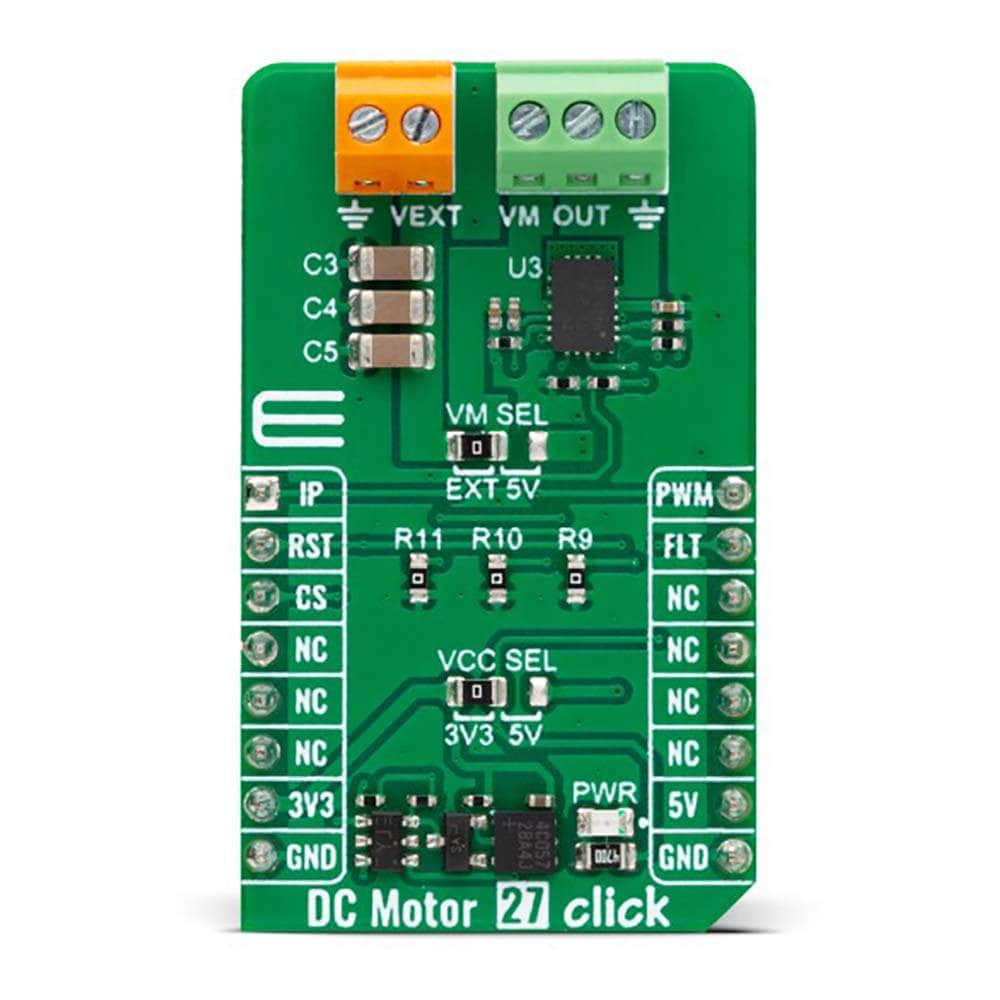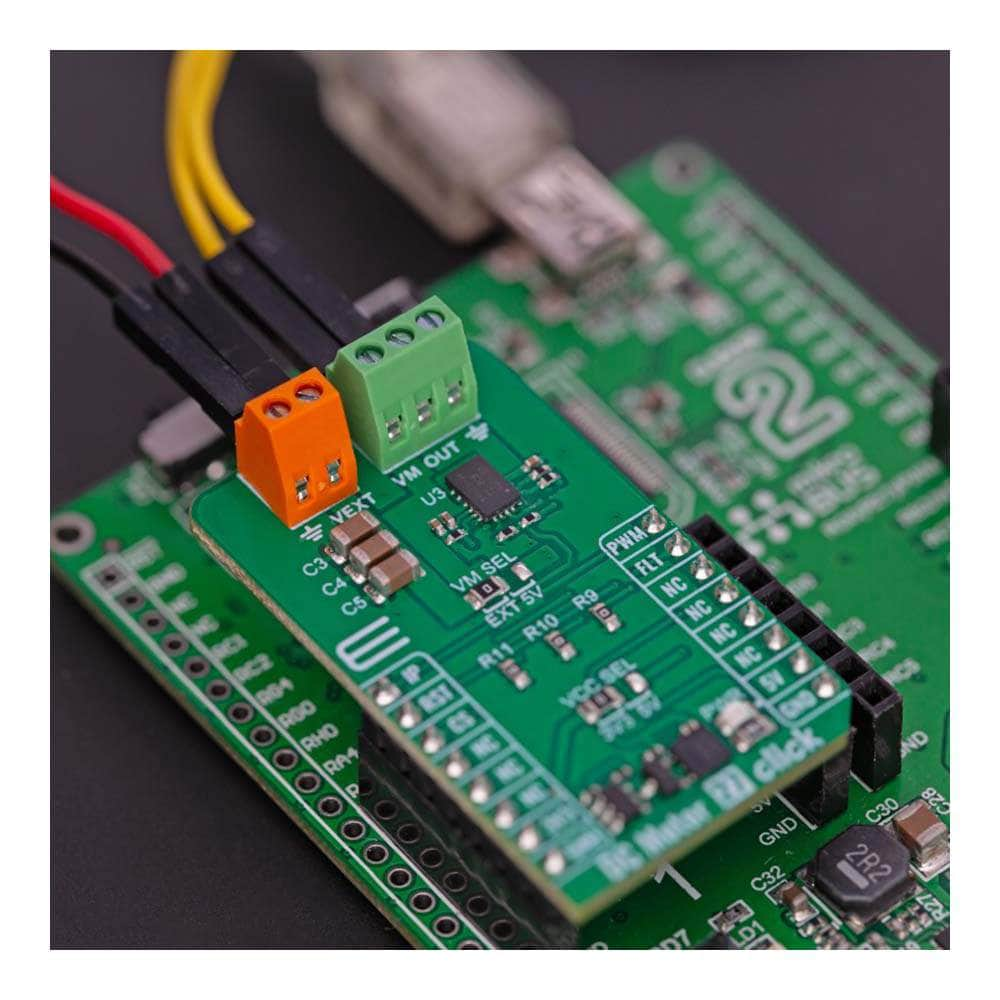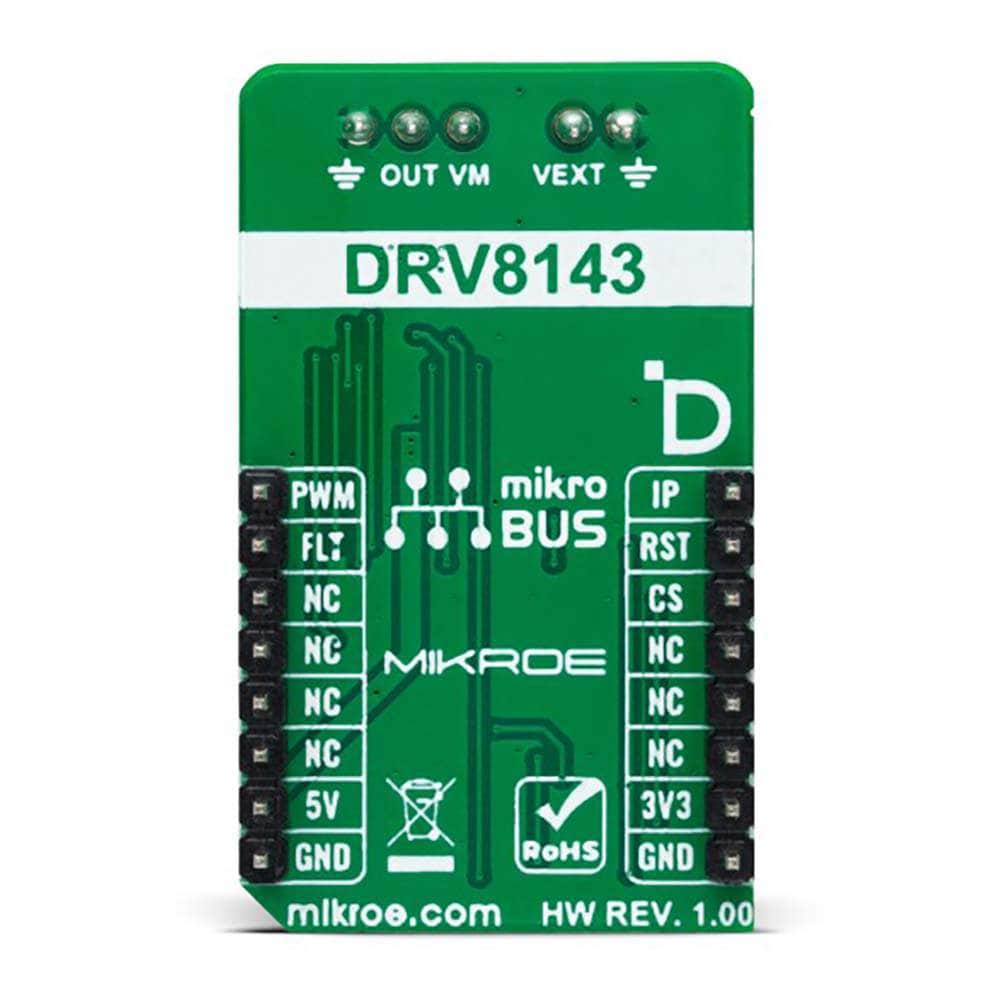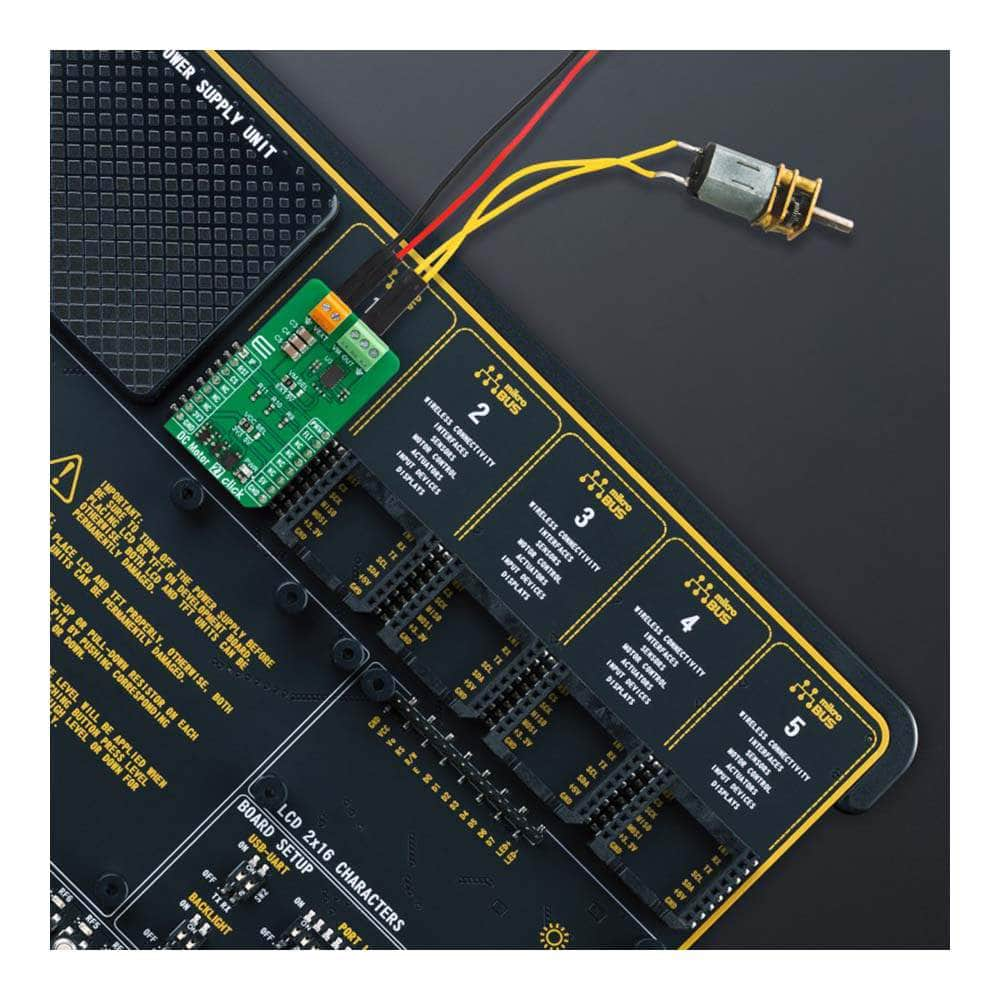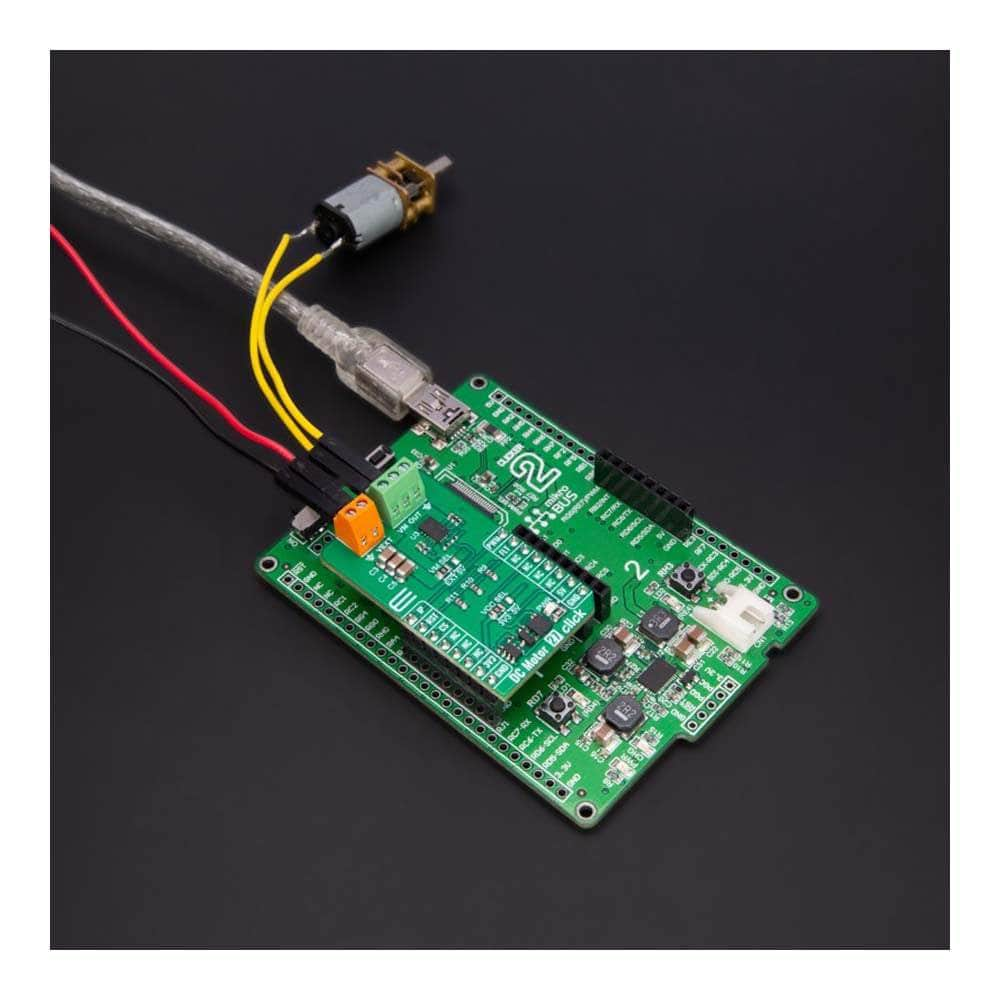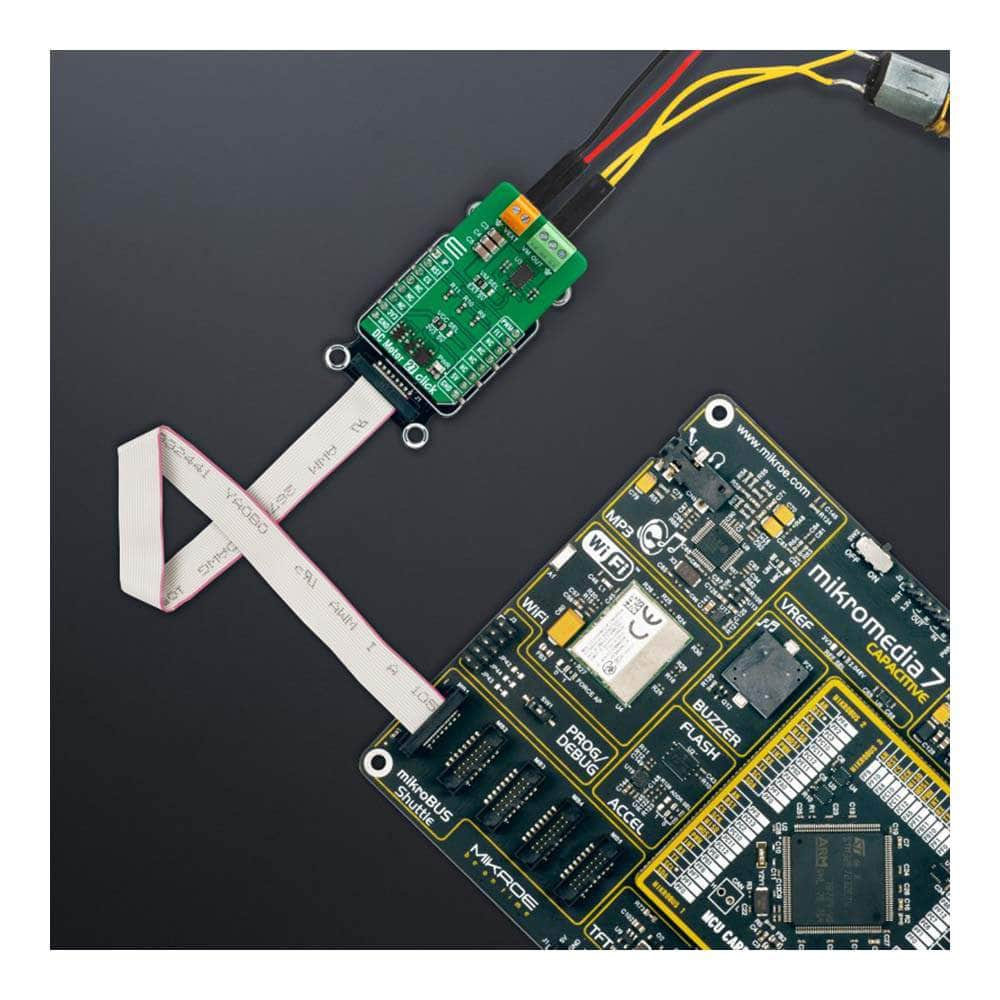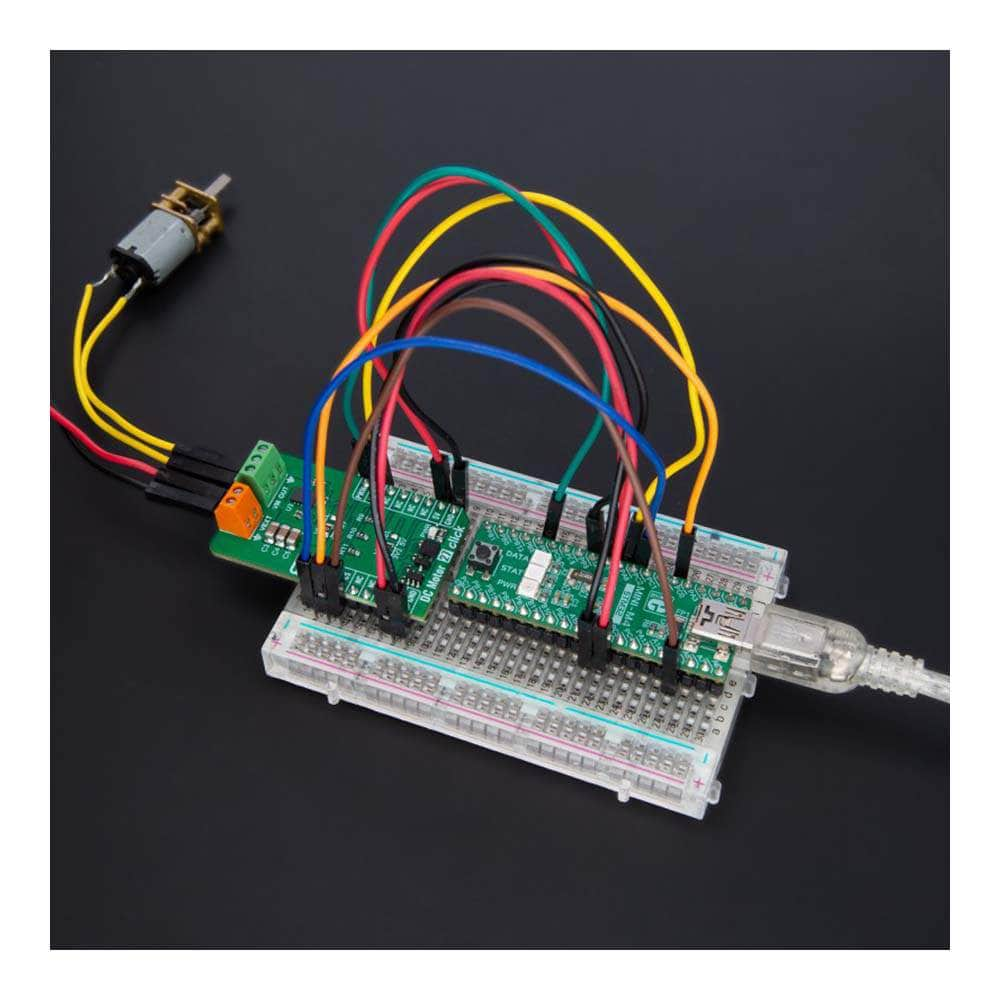 DC Motor 27 Click Board
Frequently Asked Questions
Have a Question?
Be the first to ask a question about this.
Ask a Question