Ultrasonic Transducer Transceiver
Key Features
Based on the TUSS4470 - transformer-drive ultrasonic sensor IC with a logarithmic amplifier from Texas Instruments
Can be used for the development of distance measuring applications, fluid flow and fluid-level systems, ultrasonic cleaning systems, detecting glass breakage, and more
Pre-driver mode, wide transducer frequencies, configurable drive stages, configurable burst patterns, configurable bandpass filter, zero-crossing comparator, interrupt on a programable threshold, high sensitivity, onboard voltage boost converter, and more
Introducing the Ultrasonic 5 Click Board™: Your Ultimate Sensor Solution!
Revolutionize your projects with the Ultrasonic 5 Click Board™ - the compact add-on board designed to supercharge your ultrasonic sensor capabilities. Discover seamless circuitry for processing ultrasonic sensor output like never before!
Cutting-Edge Technology at Your Fingertips
Powered by the advanced TUSS4470 ultrasonic sensor IC with a logarithmic amplifier from the prestigious Texas Instruments, the Ultrasonic 5 Click Board™ is here to elevate your sensor experience. Experience unparalleled performance with the high selectability of the IC's power supply.
Tailor Your Frequencies
Customization meets innovation with the Ultrasonic 5 Click Board™. Choose between the 40kHz and 1MHz operating frequencies, granting you the necessary flexibility. Need more options? Your possibilities are endless with a signal zero crossing comparator at your disposal!
Unmatched Sensor Integration
Partnered with the powerful UTR-1440K ultrasonic sensor from PUI Audio, the Ultrasonic 5 Click Board™ ensures you have everything you need in one convenient package. Simplify your projects and streamline your sensor setup effortlessly!
Limitless Applications
The Ultrasonic 5 Click Board™ isn't just a board; it's a solution to endless possibilities. Elevate your distance measuring applications, revolutionize fluid flow and fluid-level systems, create cutting-edge ultrasonic clearing systems, and even easily detect glass breakage.
Simplified Development
We've got your back on the software front too! The Ultrasonic 5 Click a mikroSDK-compliant library, seamlessly supports Board™. Unleash the true potential of your projects with simplified software development designed to save you time and effort.
View full details
SKU: MIKROE-5804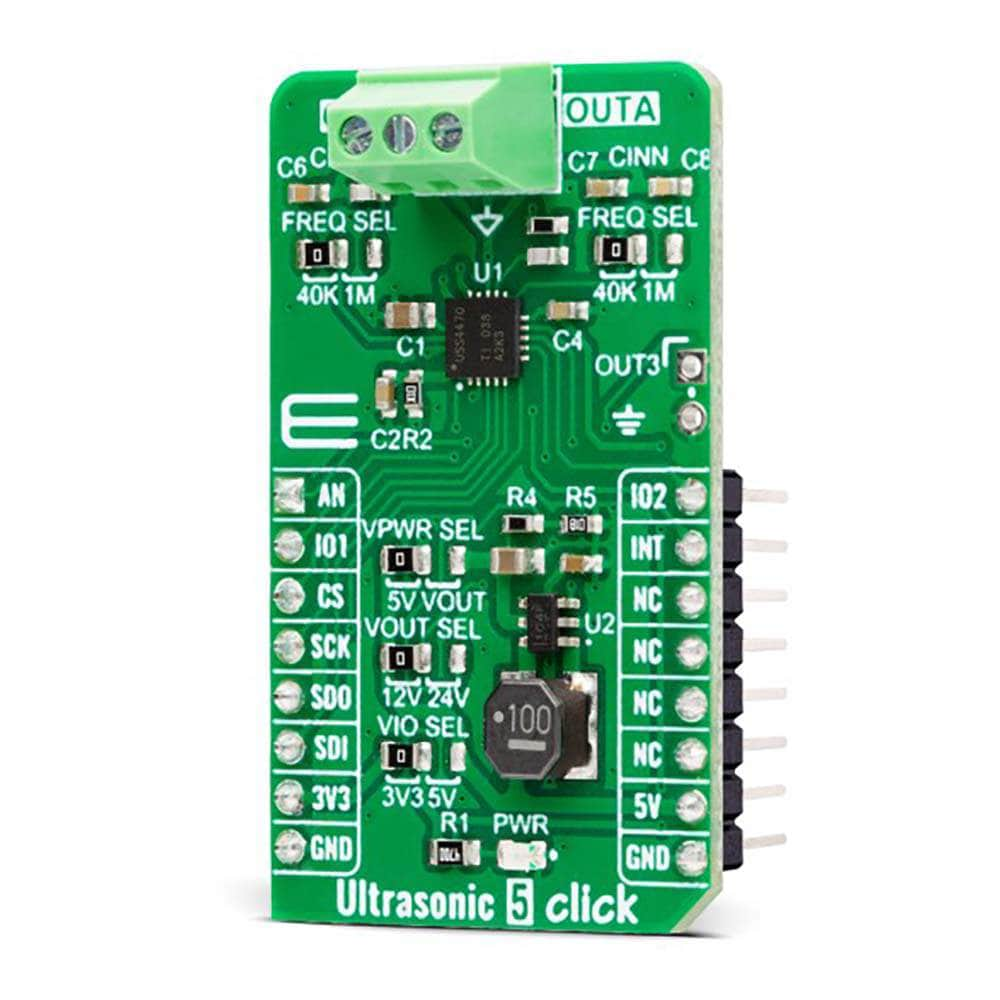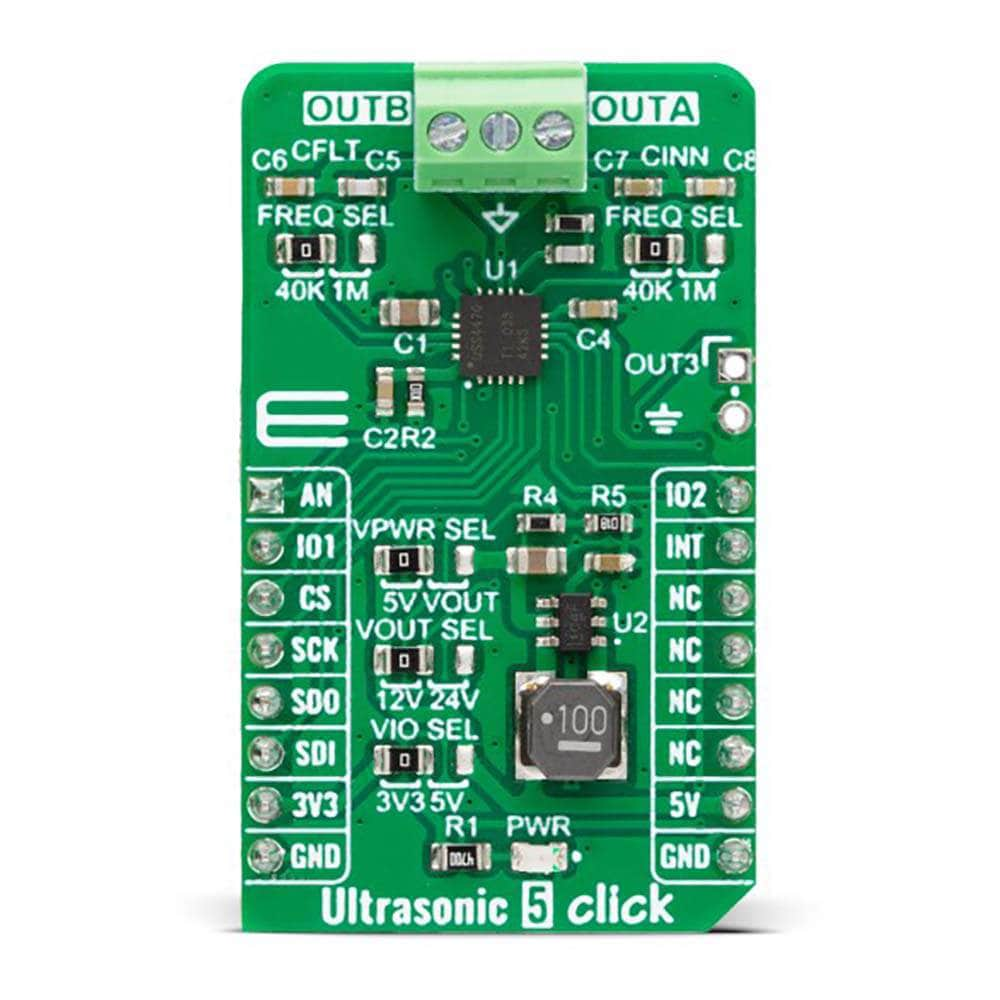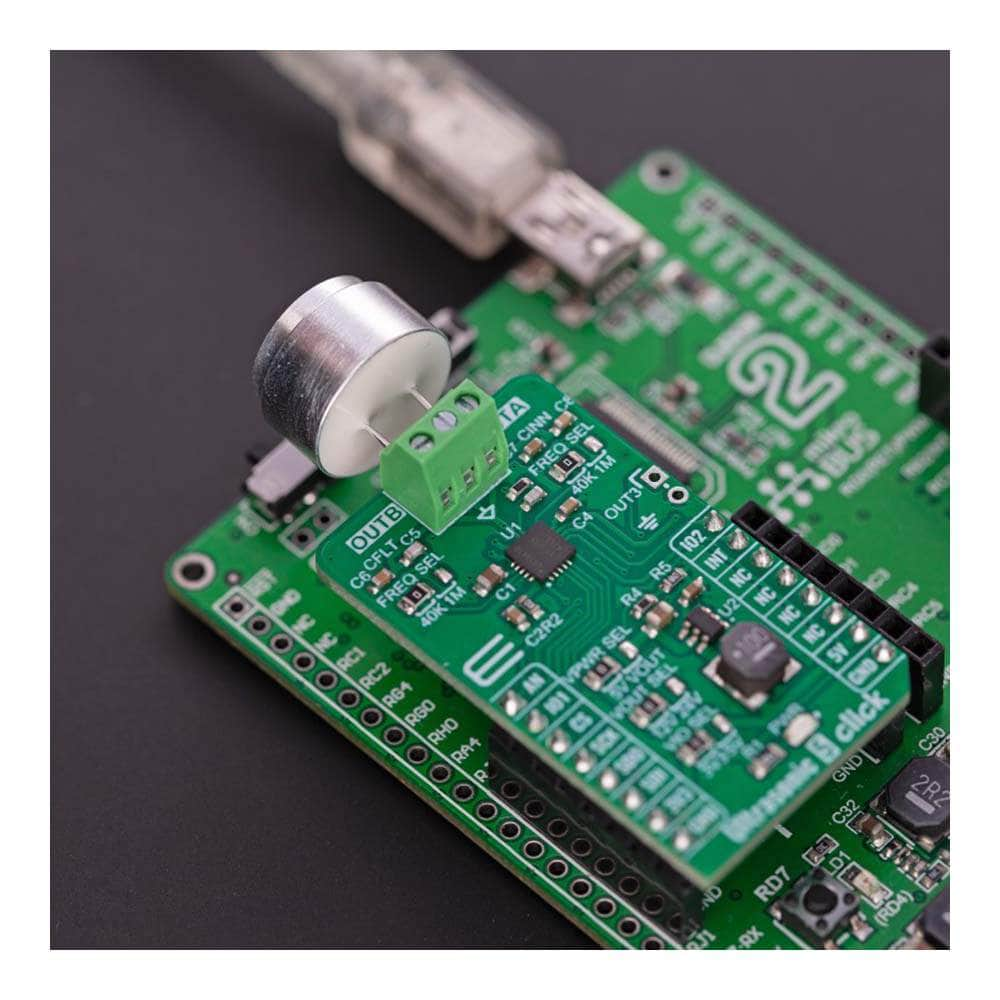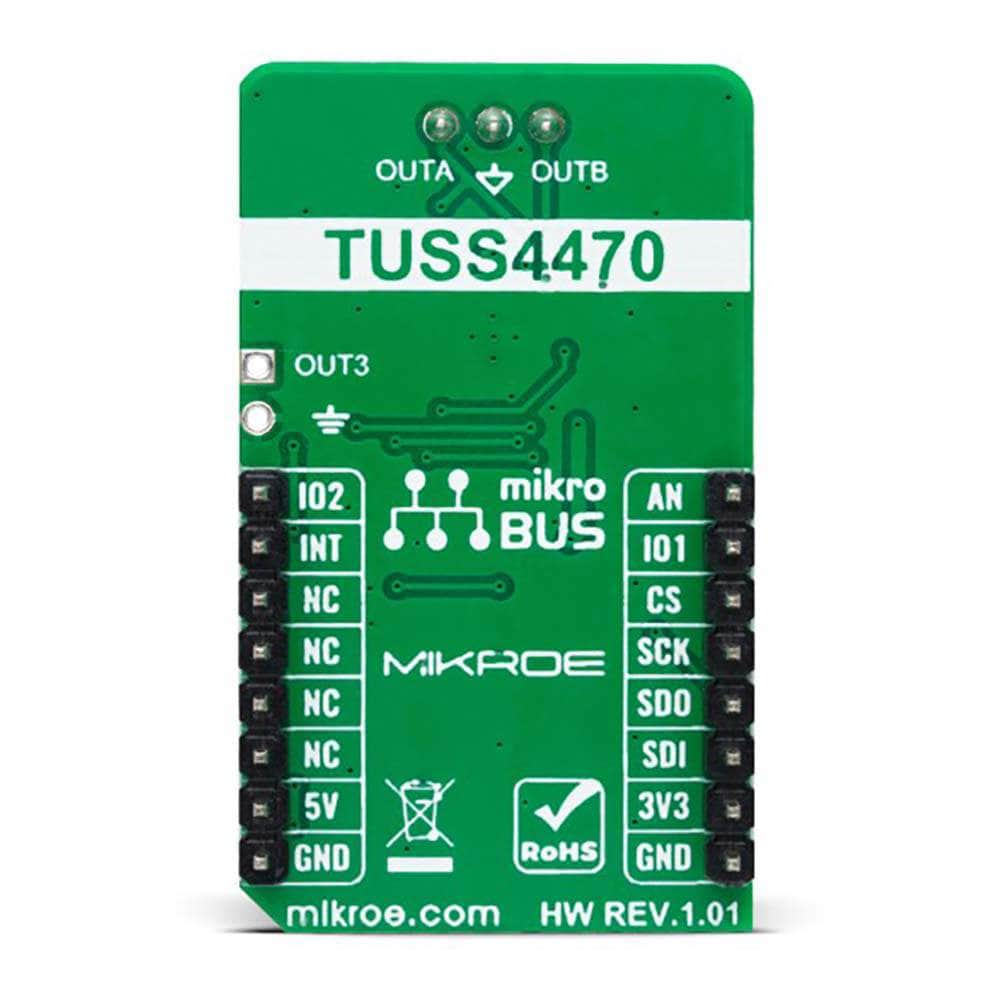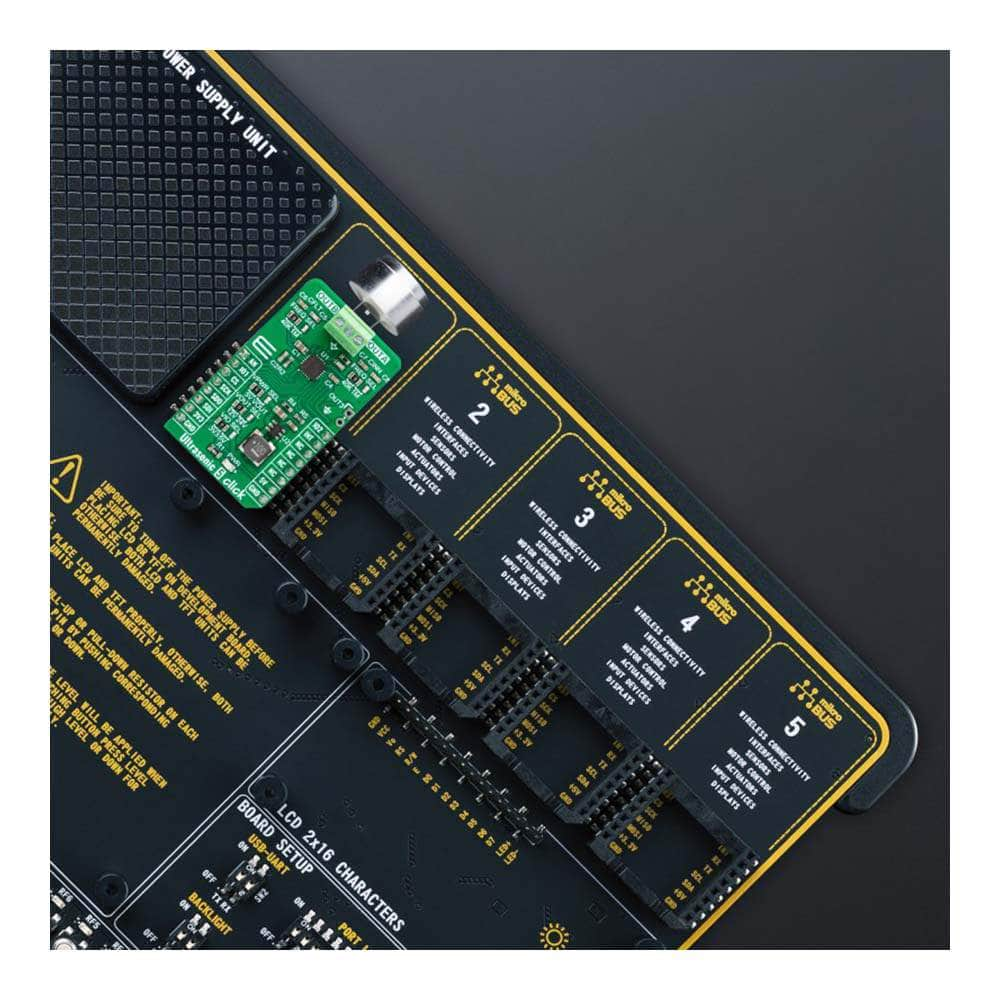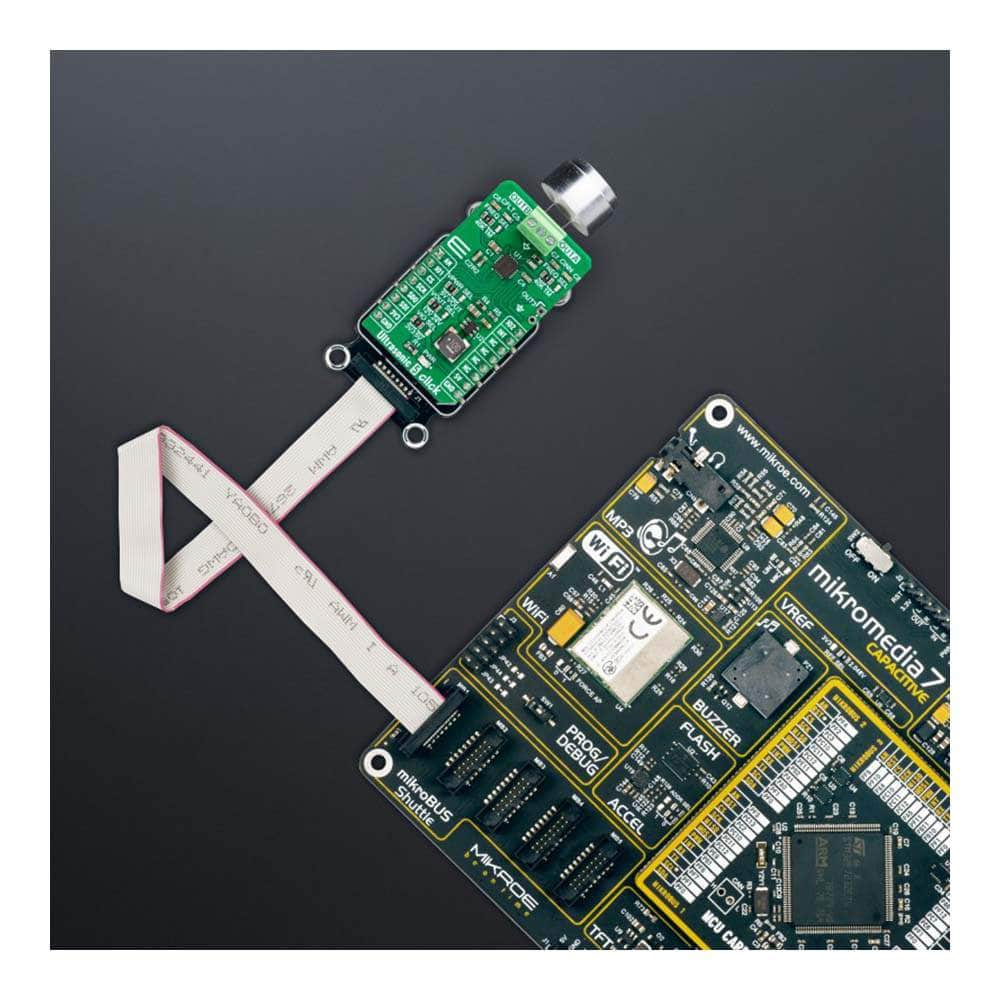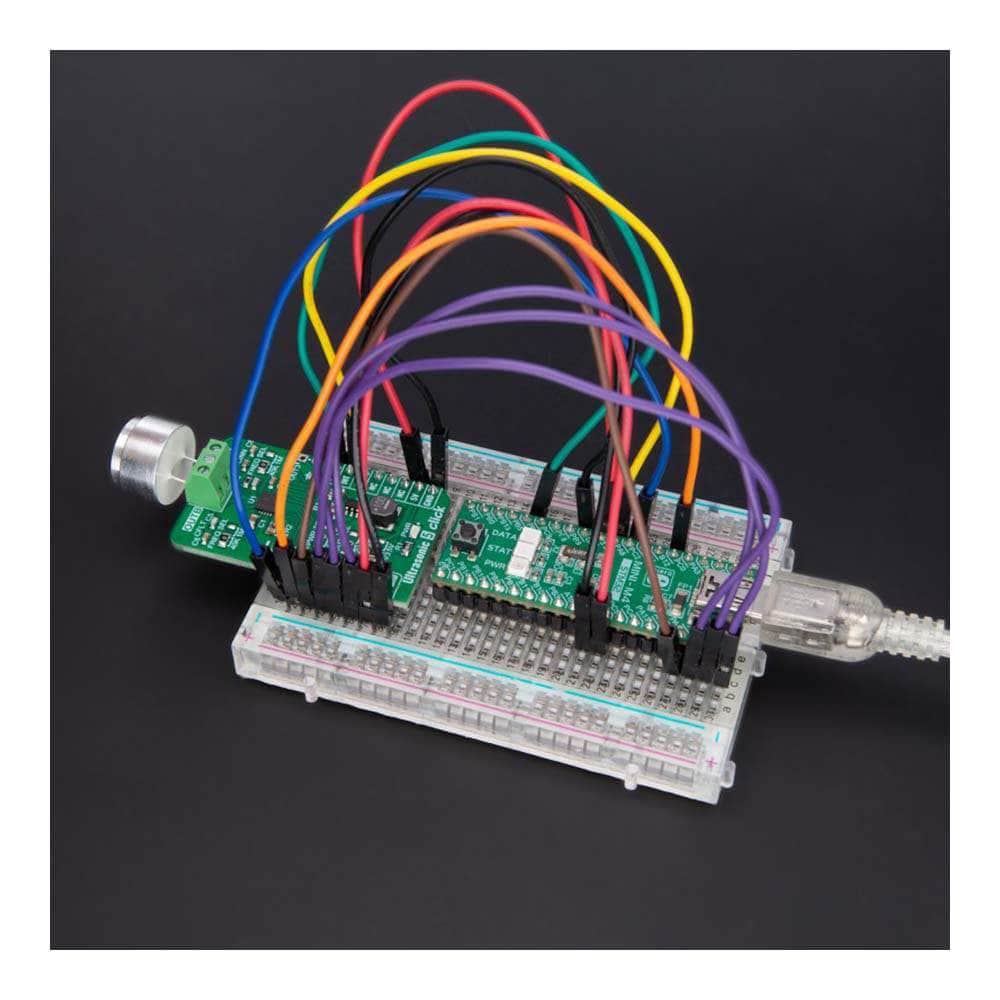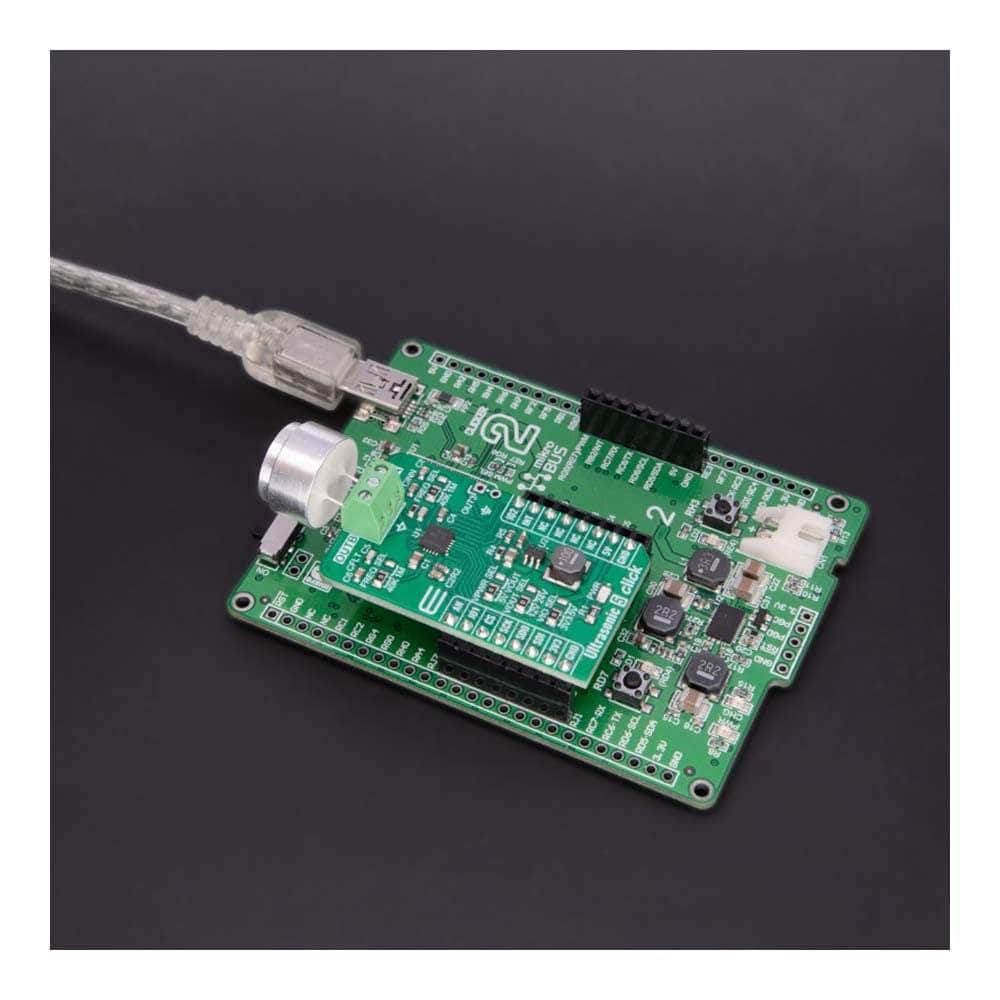 Ultrasonic 5 Click Board
Frequently Asked Questions
Have a Question?
Be the first to ask a question about this.
Ask a Question