2.4GHz WiFi and Bluetooth Interfaces
Key Features
Easily connected to IoT ExpressLink services, 2.4GHz WiFi and Bluetooth® 5 combo, 4MB flash in a single chip package, UART-based control or via demo application, additional functionality like module wake-up, JTAG interface, UART pins for debugging, GPIOs, and more
Based on the ESP32-C3-MINI-1-N4-A - WiFi and Bluetooth® 5 LE combo module from Espressif Systems
Can be used for smart homes, industrial automation, health care, consumer electronics, and generic IoT sensor hubs and data logger applications
The Ultimate Connection: Introducing the IoT ExpressLink Click Board™
Revolutionize your IoT experience with the IoT ExpressLink Click Board™ - your gateway to seamless connectivity and secure interactions with cloud applications and devices. Designed to simplify your connection to IoT ExpressLink services, this compact add-on board is a game-changer.
Unleash the Power of Connectivity
At the heart of the IoT ExpressLink Click Board™ lies the ESP32-C3-MINI-1-N4-A - a powerhouse in a small package. This cutting-edge module boasts 2.4GHz WiFi (802.11 b/g/n) and Bluetooth® 5 capabilities, courtesy of Espressif Systems. The ESP32C3 series SoC RISCV single-core microprocessor (ESP32-C3FN4) with 4MB flash is elegantly integrated into a single chip, delivering unmatched performance.
Feature-Packed Performance
The ESP32-C3-MINI-1-N4-A module doesn't just stop at connectivity. It offers a plethora of features designed to elevate your projects:
UART Communication for seamless data exchange
JTAG interface for advanced debugging
Module wake-up functionality for efficient power management
Operational event detection to trigger actions effectively
Additional UART for hassle-free debugging
These features, coupled with the ESP32C3's exceptional capabilities, make the IoT ExpressLink Click Board™ a go-to choice for a wide range of applications:
Smart homes for enhanced automation
Industrial automation for streamlined processes
Healthcare solutions for improved patient care
Consumer electronics that redefine convenience
And so much more!
Seamless Integration and Ready-to-Use
The IoT ExpressLink Click Board™ experience is made even better with the mikroSDK-compliant library. Simplify your software development process using the provided functions and get your project up and running quickly.
This Click board™ is not just a concept - it's a fully tested, ready-to-use product. Plug it into a system equipped with the mikroBUS™ socket and watch the magic happen.
Elevate your IoT projects with the IoT ExpressLink Click Board™ - where connectivity meets simplicity. Order yours today and redefine the way you connect.
View full details
SKU: MIKROE-5800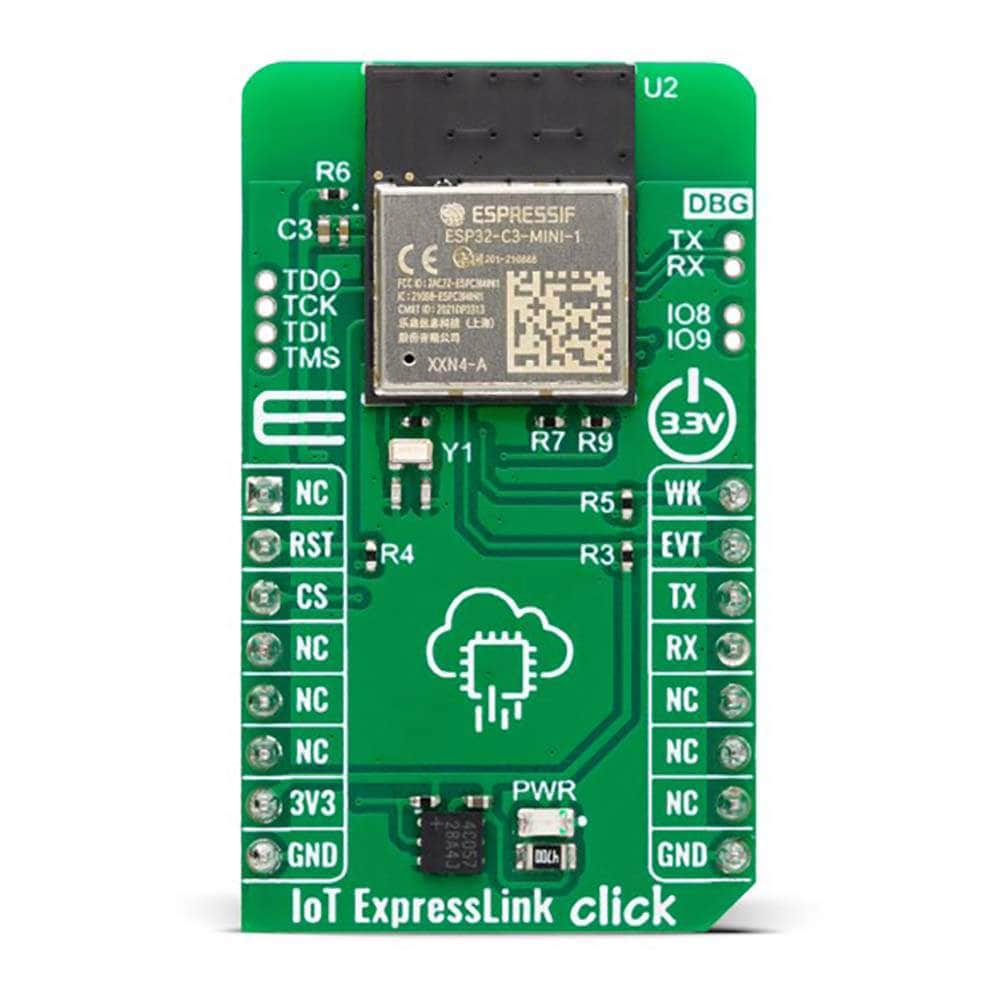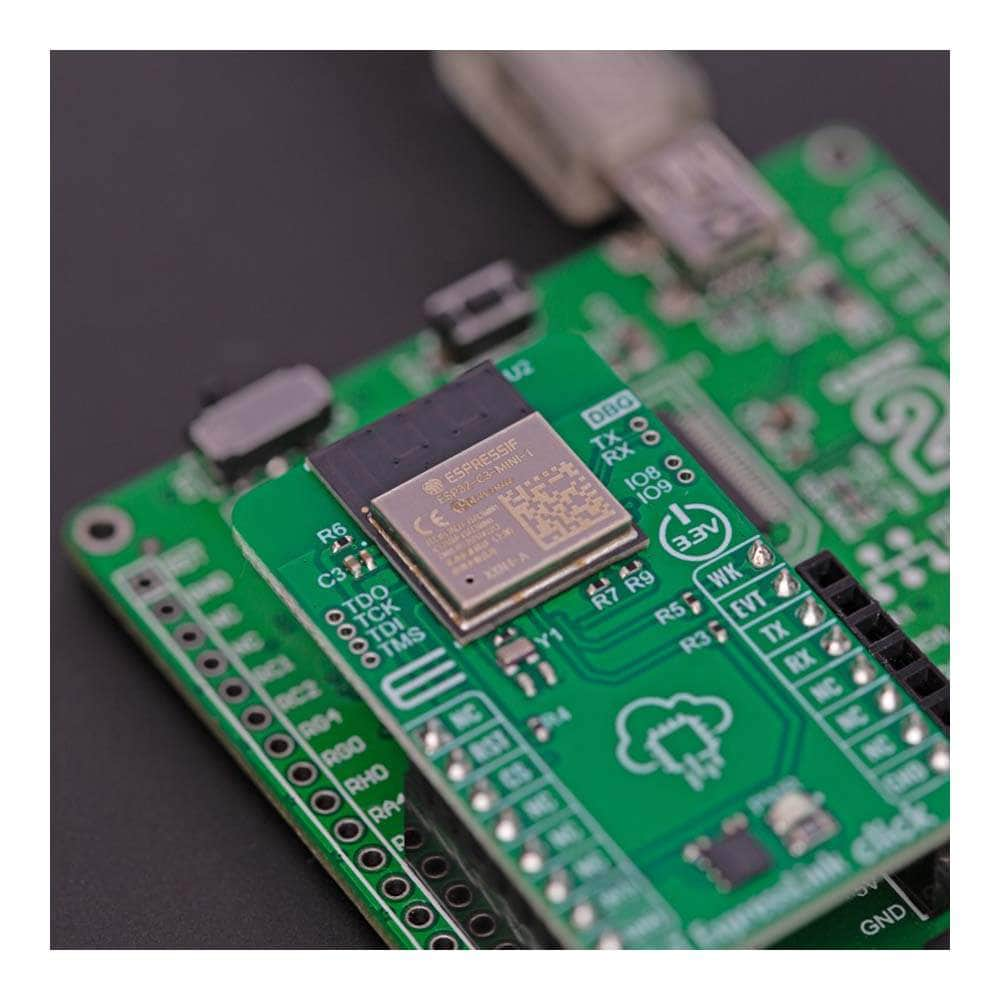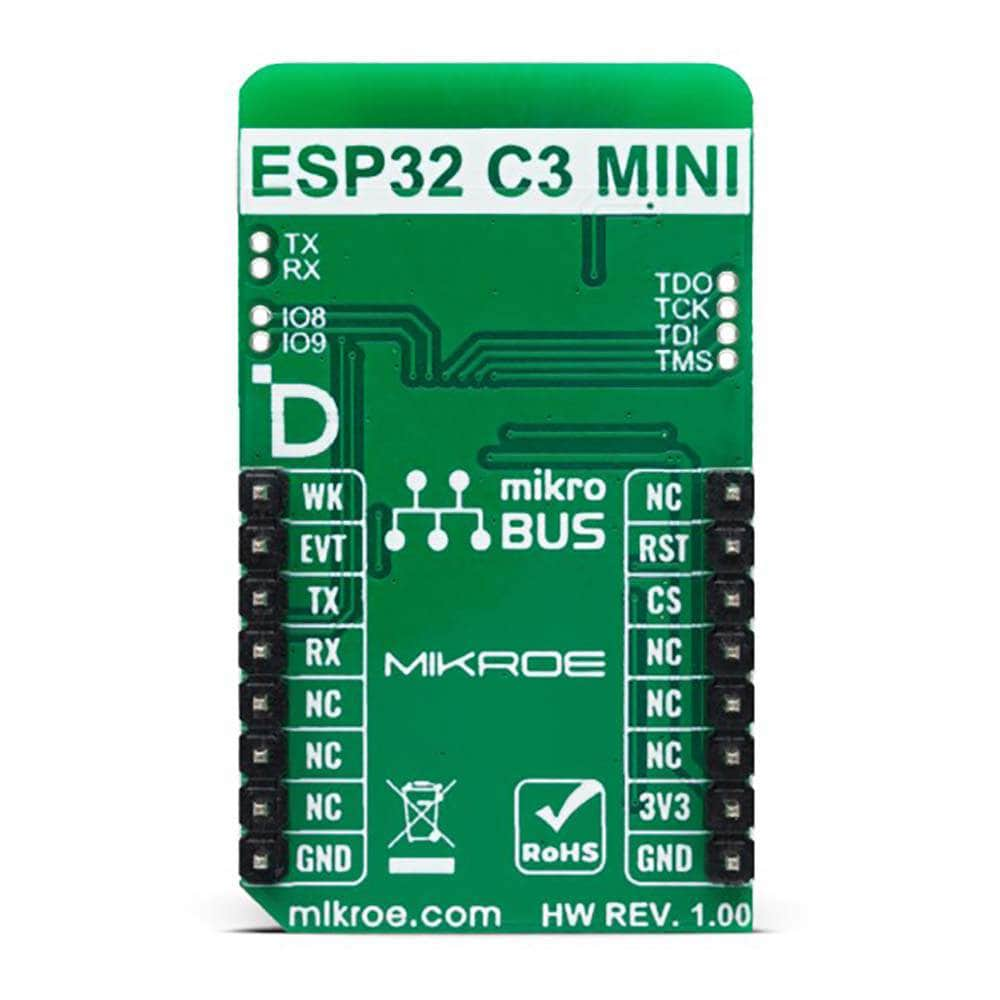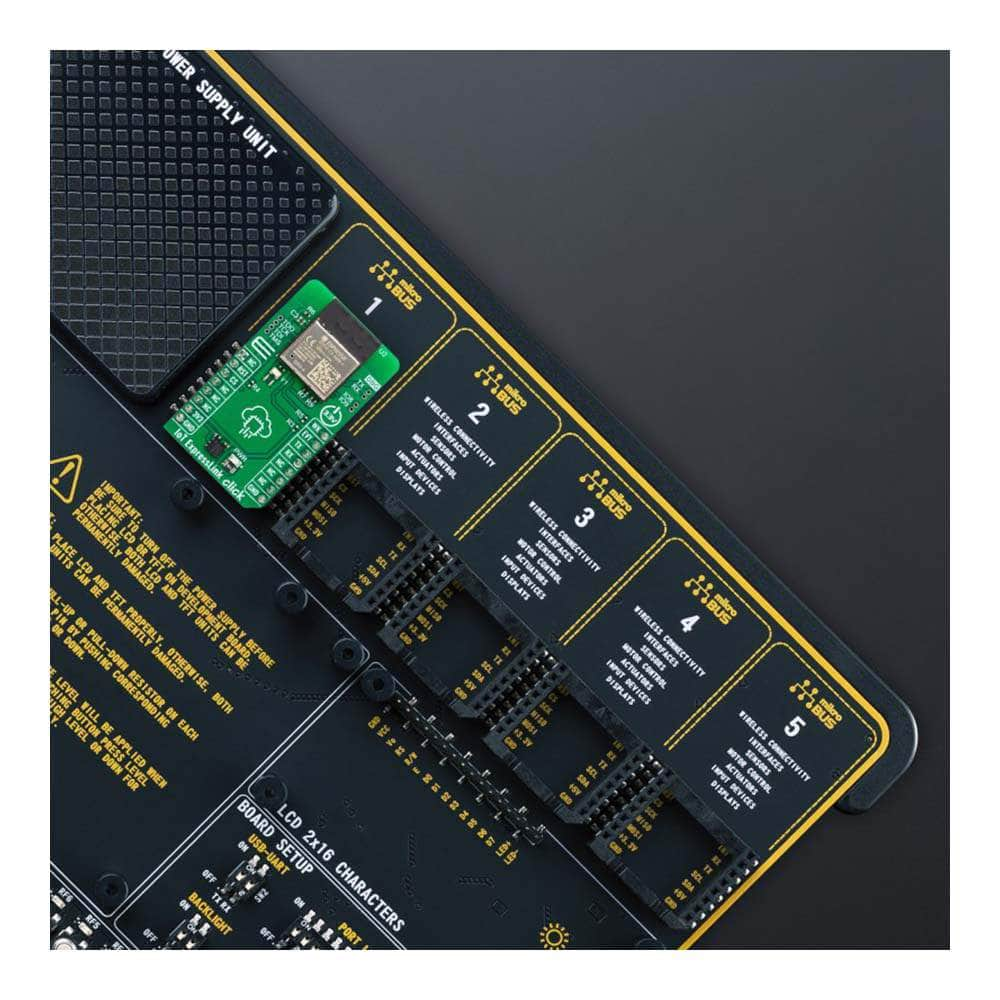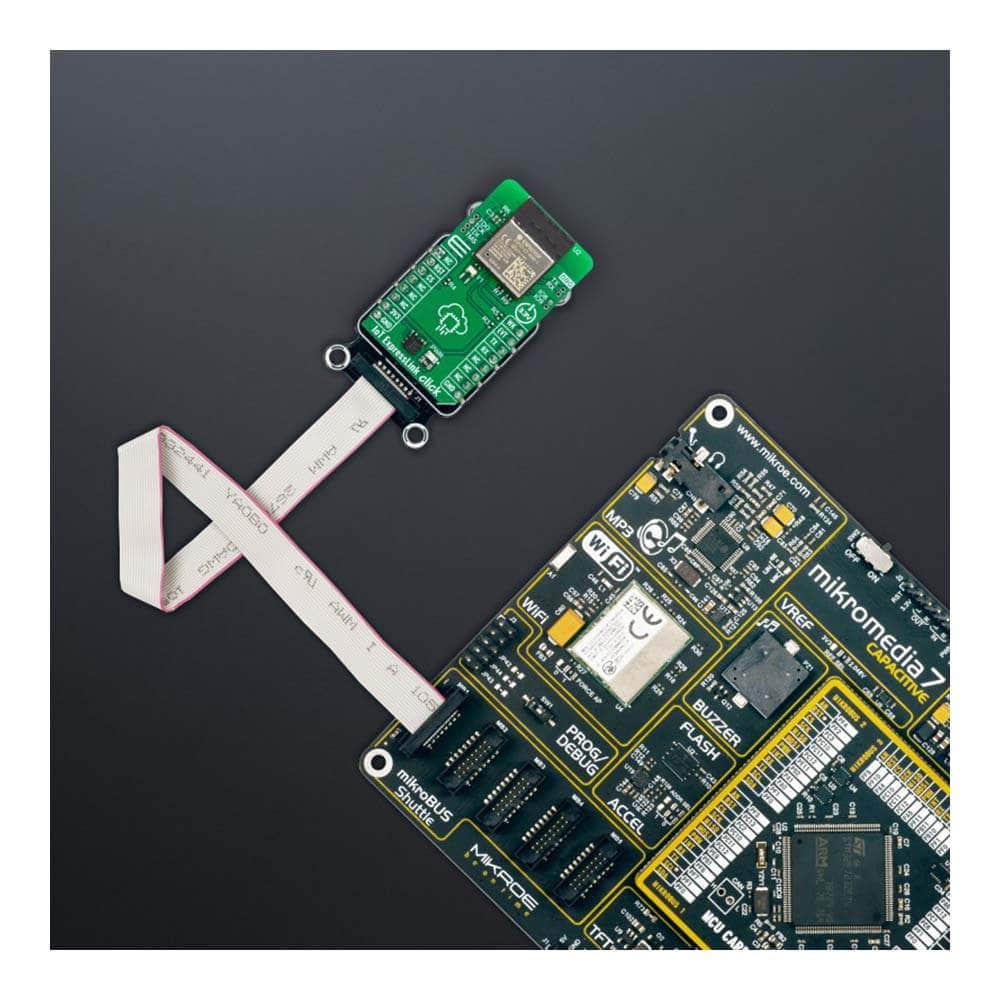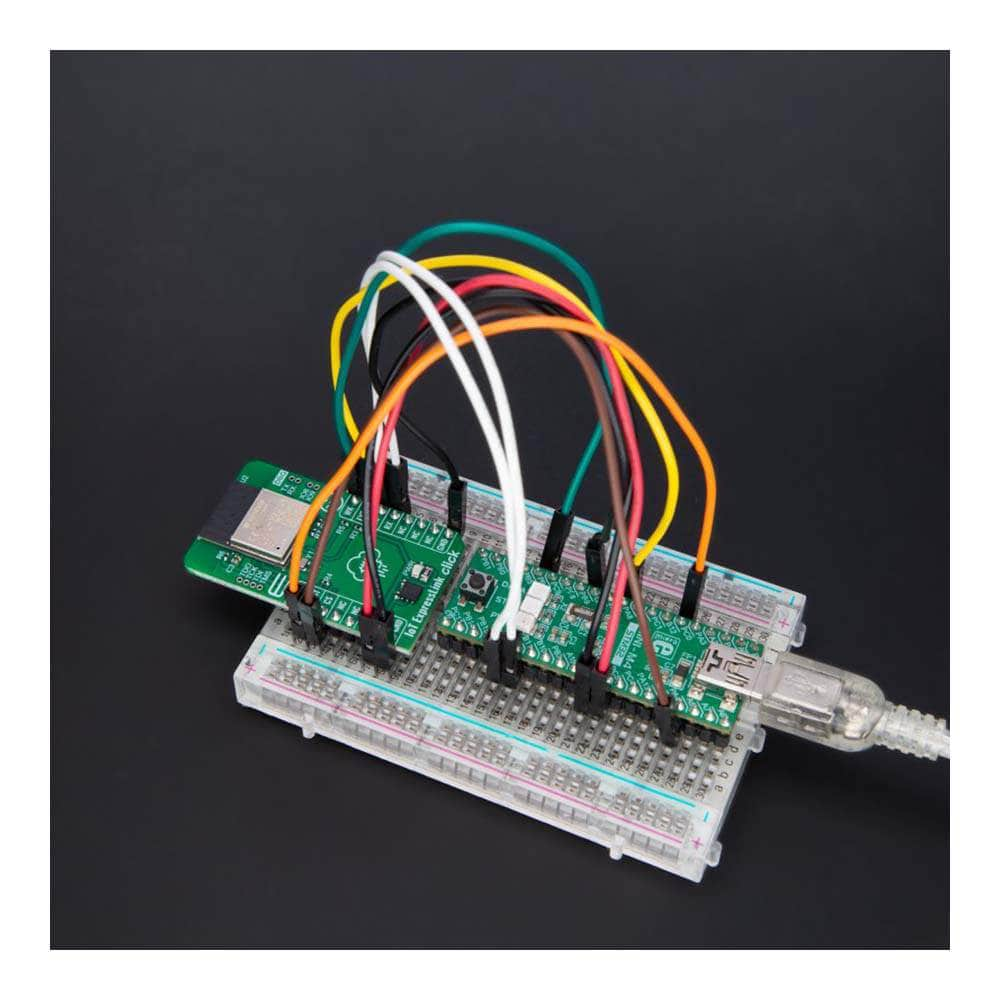 IoT ExpressLink Click Board
Frequently Asked Questions
Have a Question?
Be the first to ask a question about this.
Ask a Question