Mono, Class D, 1W Audio Amplifier
Key Features
Two fixed selectable gains, standby mode, low power consumption, good efficiency, differential configuration, single-ended configuration, PWM base frequency of 280KHz, thermal shutdown protection, output short-circuit protection, low pop and click noise, good SNR ratio, up to 2.3W, and more
Based on the TS2007FC - filter-free class-D audio amplifier from STMicroelectronics
Can be used for the development of PDAs and other various types of consumer audio equipment applications
Introducing the AudioAMP 12 Click Board™ - Your Ultimate Audio Solution
Elevate your audio experience with the compact and powerful AudioAMP 12 Click Board™. This remarkable add-on board is designed to bring your input signals to life with unparalleled volume and power levels at your preferred sound-producing output elements.
Unmatched Audio Performance
At the heart of the AudioAMP 12 Click Board™ the cutting-edge TS2007FC, a filter-free class-D audio amplifier engineered by STMicroelectronics. Experience the difference as this amplifier effortlessly delivers up to 1.4W of power into an 8Ω load at just 5V. Say goodbye to typical class AB audio power amplifiers' inefficiencies, as our class-D technology ensures superior efficiency.
Looking for more power? Look no further. The AudioAMP 12 Click Board™ can push boundaries by driving up to 2.3W into a 4Ω load at 3V, all while maintaining an impressive 1% THD+N at maximum output. Transform your audio projects with clarity and strength.
Versatile Applications
The AudioAMP 12 Click Board™ is the perfect choice for a wide range of applications, from developing PDAs to various consumer audio equipment setups. Whatever your audio needs, our Click board™ delivers exceptional performance and reliability.
Seamless Integration and Ready-to-Use
Simplify your software development journey with the mikroSDK-compliant library that fully supports the AudioAMP 12 Click Board™. Our Click board™ is delivered to you fully tested and ready for action. Just plug it into a system equipped with the mikroBUS™ socket, and you're all set to experience audio like never before.
Upgrade your audio game with the AudioAMP 12 Click Board™. Elevate, amplify, and empower your sound - order yours today!
View full details
SKU: MIKROE-5796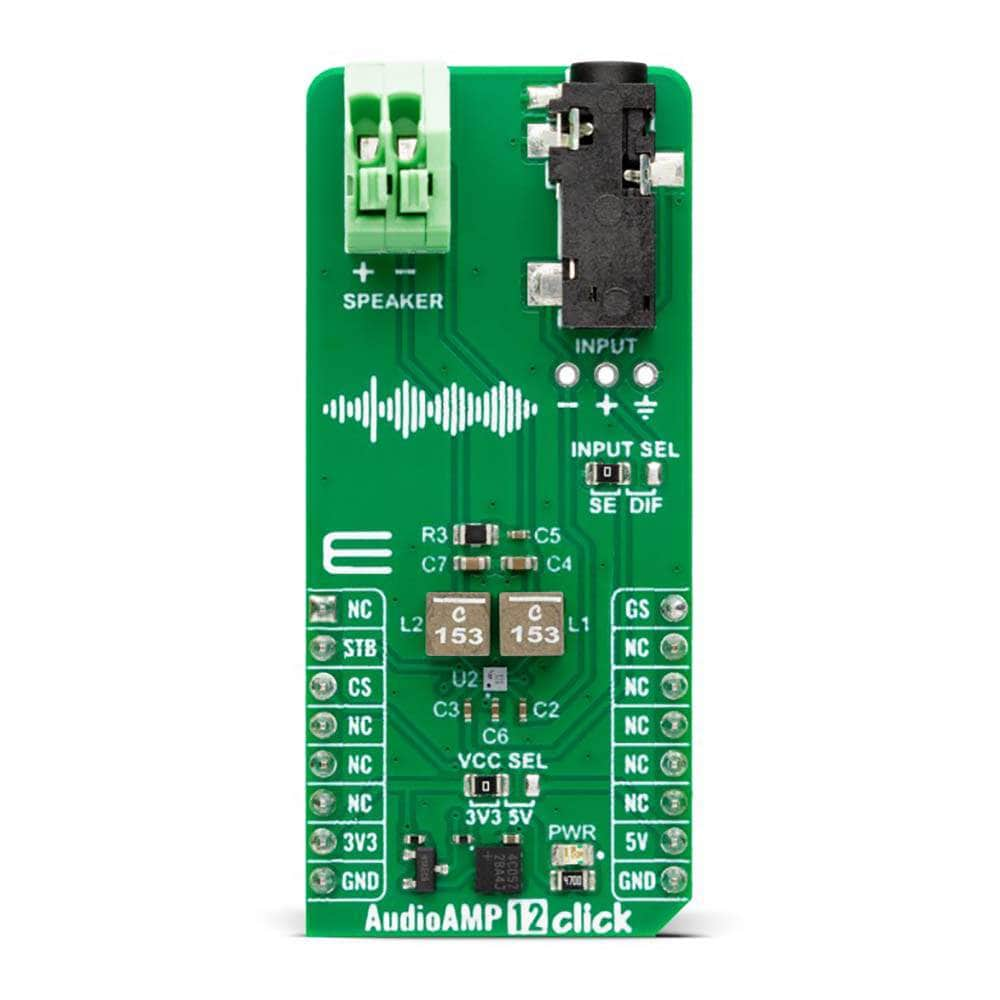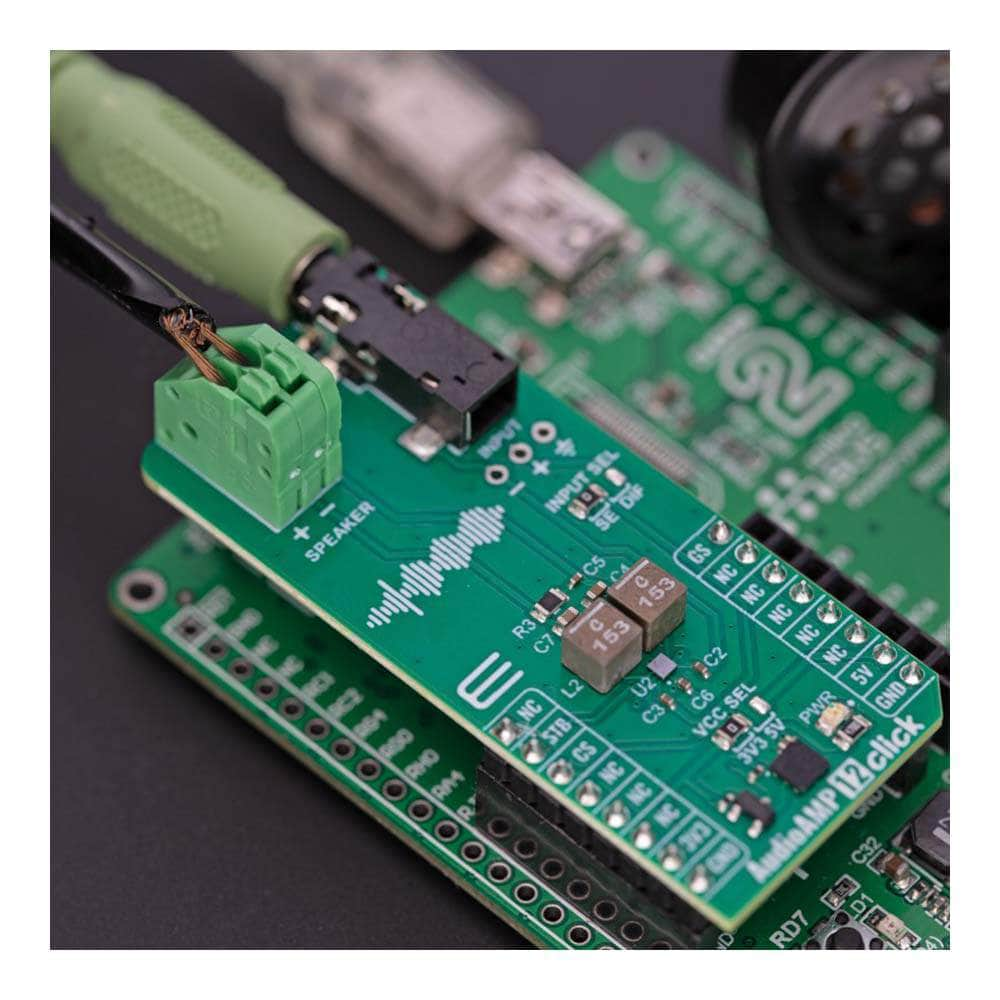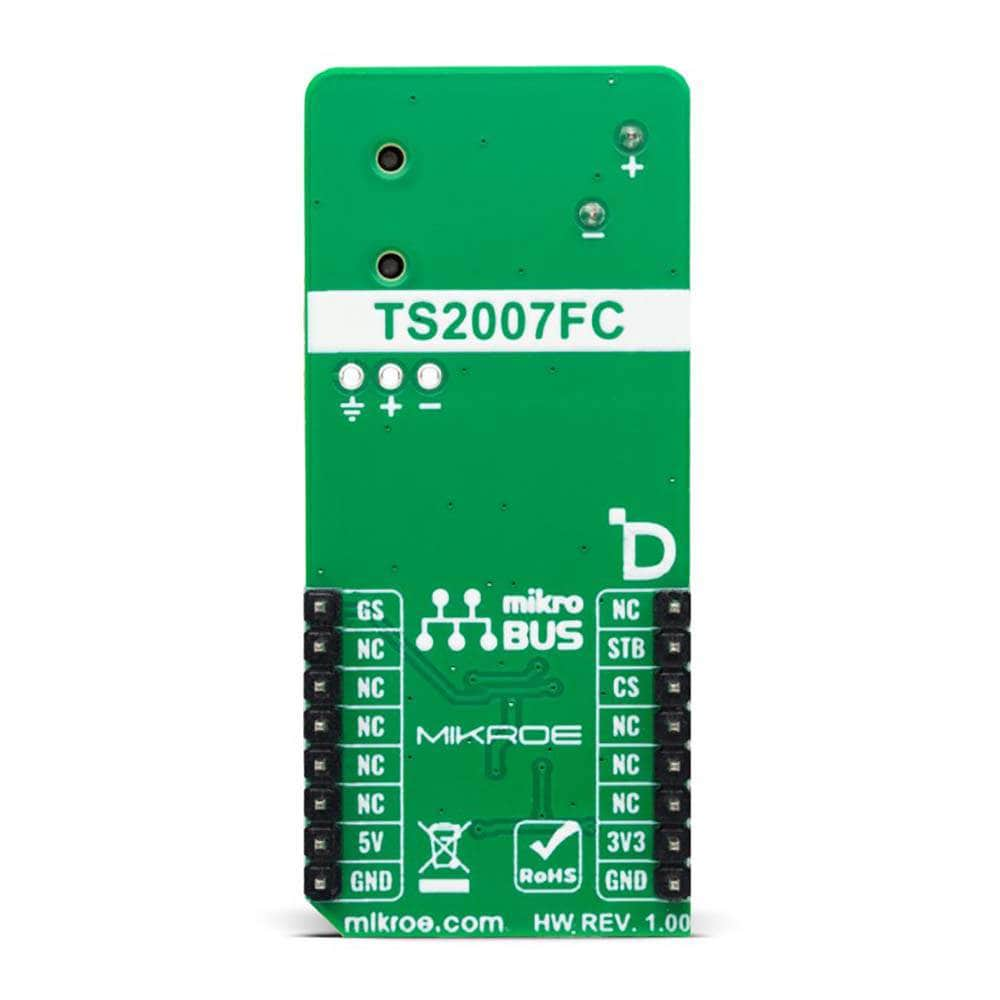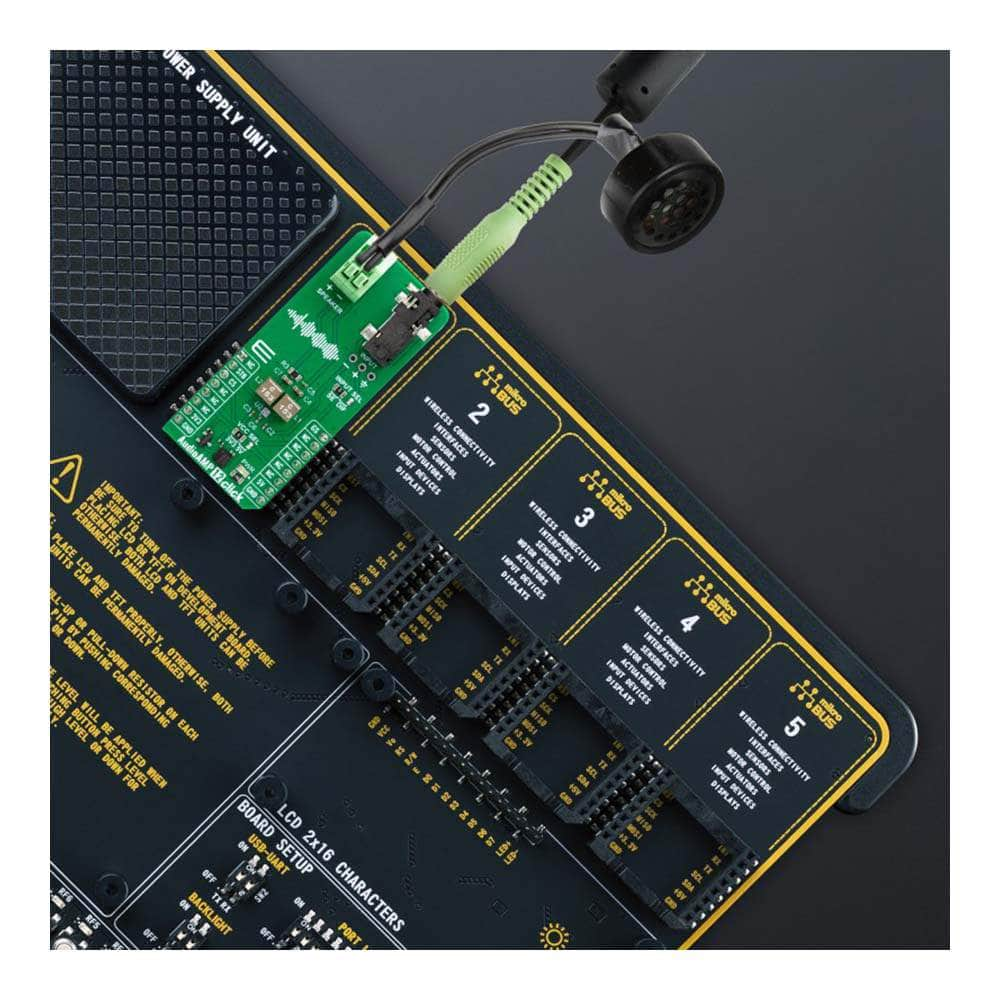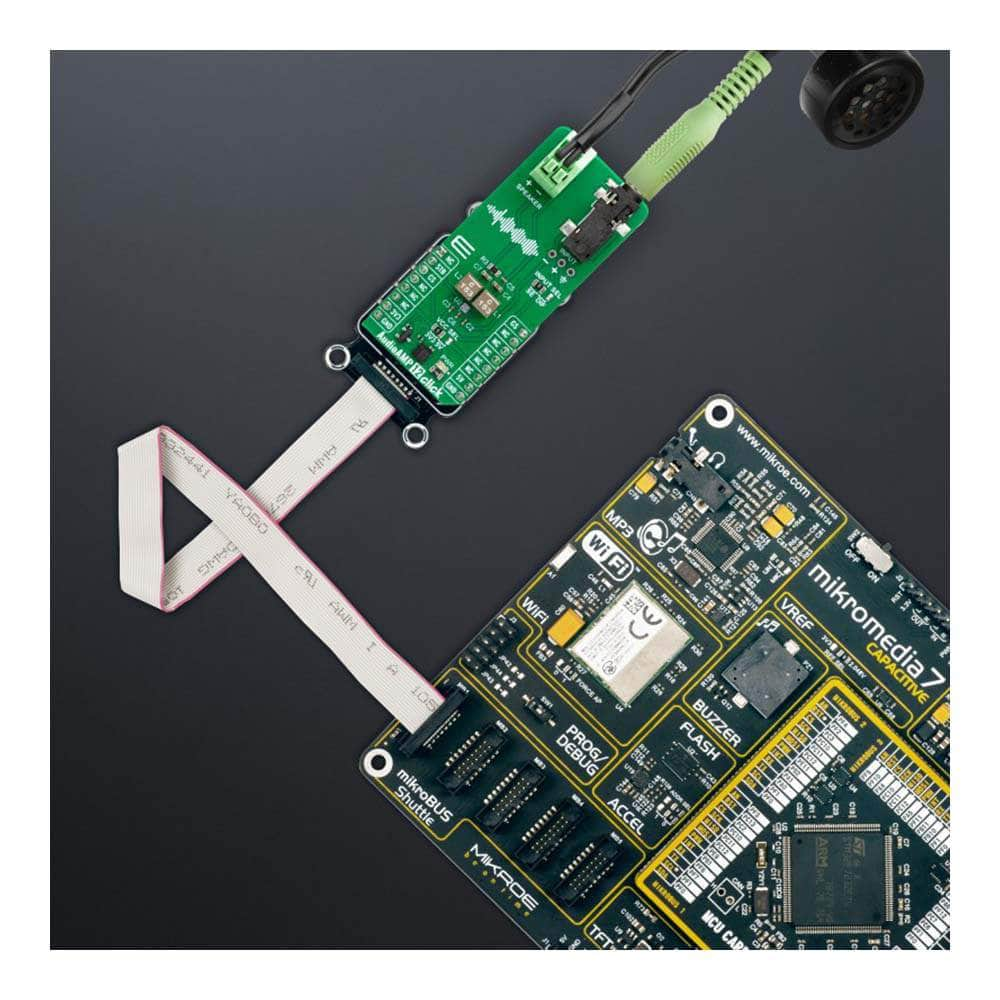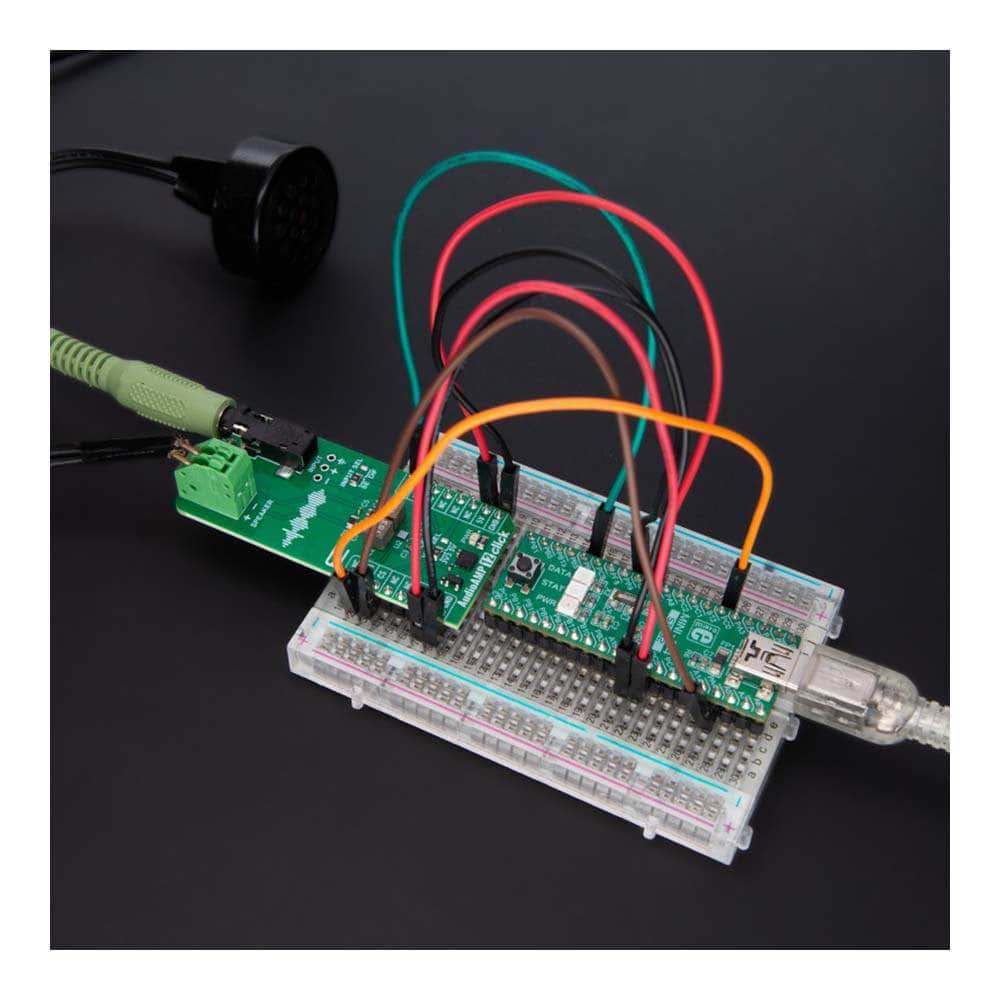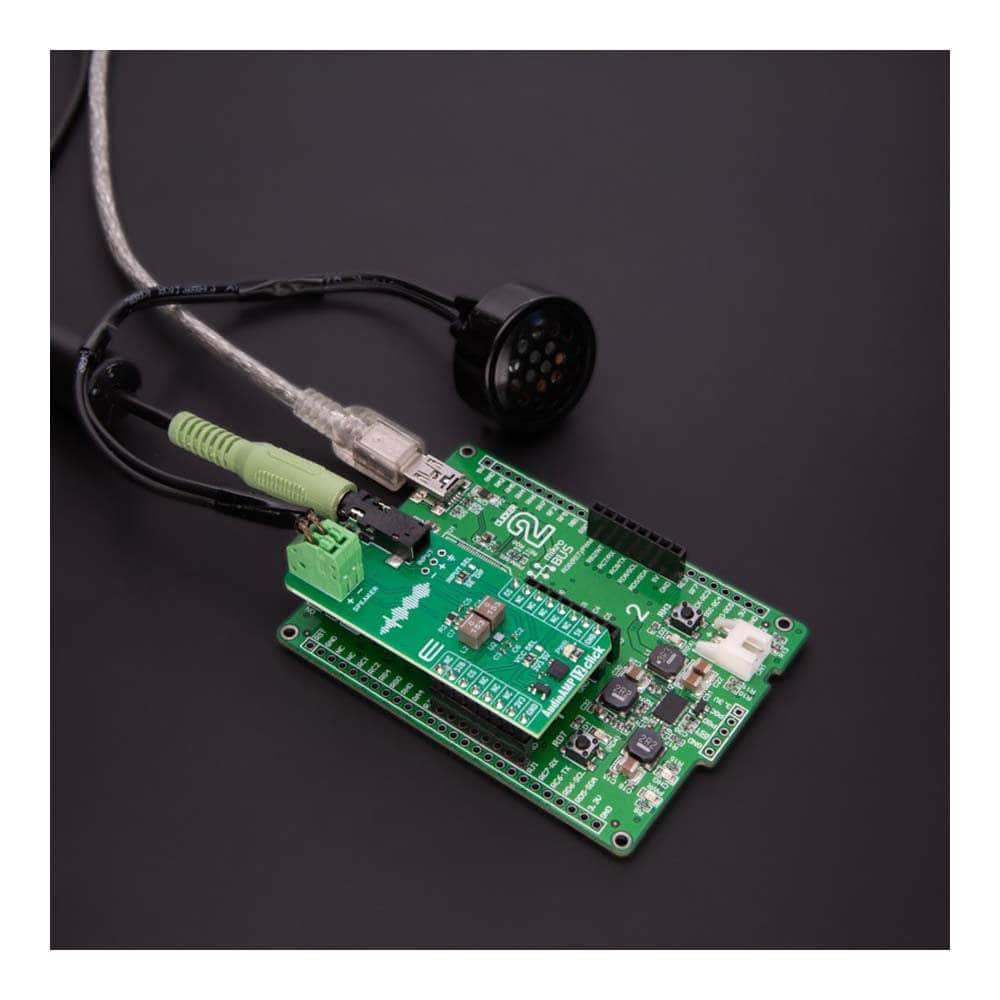 AudioAMP 12 Click Board
Frequently Asked Questions
Have a Question?
Be the first to ask a question about this.
Ask a Question