Dual - H-Bridge Motor Driver
Key Features
Two half bridges up to 11V, high output current up to 4A peak, high performance, switches for protection of the host MCU, PWM control interface, low-power sleep mode, VM undervoltage lockout, auto-recovery overcurrent protection, thermal shutdown, fault indication, and more
Based on the DRV8411A - dual H-Bridge motor driver with current regulations from Texas Instruments
Can be used for the development of battery-powered toys, POS printers, video security cameras, office automation machines, robotics, electronic smart locks, and more
Introducing the H-Bridge 13 Click Board™ - Power Your Creations with Precision
Revolutionize your projects with the H-Bridge 13 Click Board™ - a compact, high-performance add-on board designed to supercharge your motor control applications. Whether you're delving into robotics, automation, or electronics, this board is your gateway to seamless motor control like never before.
Unleash the Power of DRV8411A
At the heart of this Click Board™ lies the DRV8411A, a dual H-bridge motor driver meticulously crafted by Texas Instruments. Say goodbye to limitations as this marvel empowers you to drive a bipolar stepper motor, one or two brushed DC motors, solenoids, and other inductive loads with unmatched precision.
Peak Performance at Your Fingertips
Experience excellence with the H-Bridge 13 Click Board™. Boasting a staggering peak output current capacity of 4A, it effortlessly commands your motor applications, ensuring they operate flawlessly under various conditions.
Versatility Redefined
No matter the challenge, the H-Bridge 13 Click Board™ rises to the occasion. Its Tripler charge pump technology facilitates operation across a wide power supply voltage spectrum - from 1.65V to an impressive 11V, granting you unparalleled versatility for all your projects.
Your Imagination, Amplified
The possibilities are endless. Unleash your creativity and bring your battery-powered toys, POS printers, video security cameras, office automation machines, robotics, and electronic smart locks to life with the cutting-edge capabilities of the H-Bridge 13 Click Board™.
Seamlessly Integrated
Efficiency meets convenience with the H-Bridge 13 Click Board™. Thanks to its mikroSDK-compliant library, you're equipped with a suite of functions that streamline software development, giving you more time to focus on what truly matters - innovation.
Ready, Set, Innovate!
Get started right away with the H-Bridge 13 Click Board™. Each unit comes rigorously tested, ensuring top-notch performance. Just plug it into any system equipped with the mikroBUS™ socket, and watch your ideas come to life.
View full details
SKU: MIKROE-5795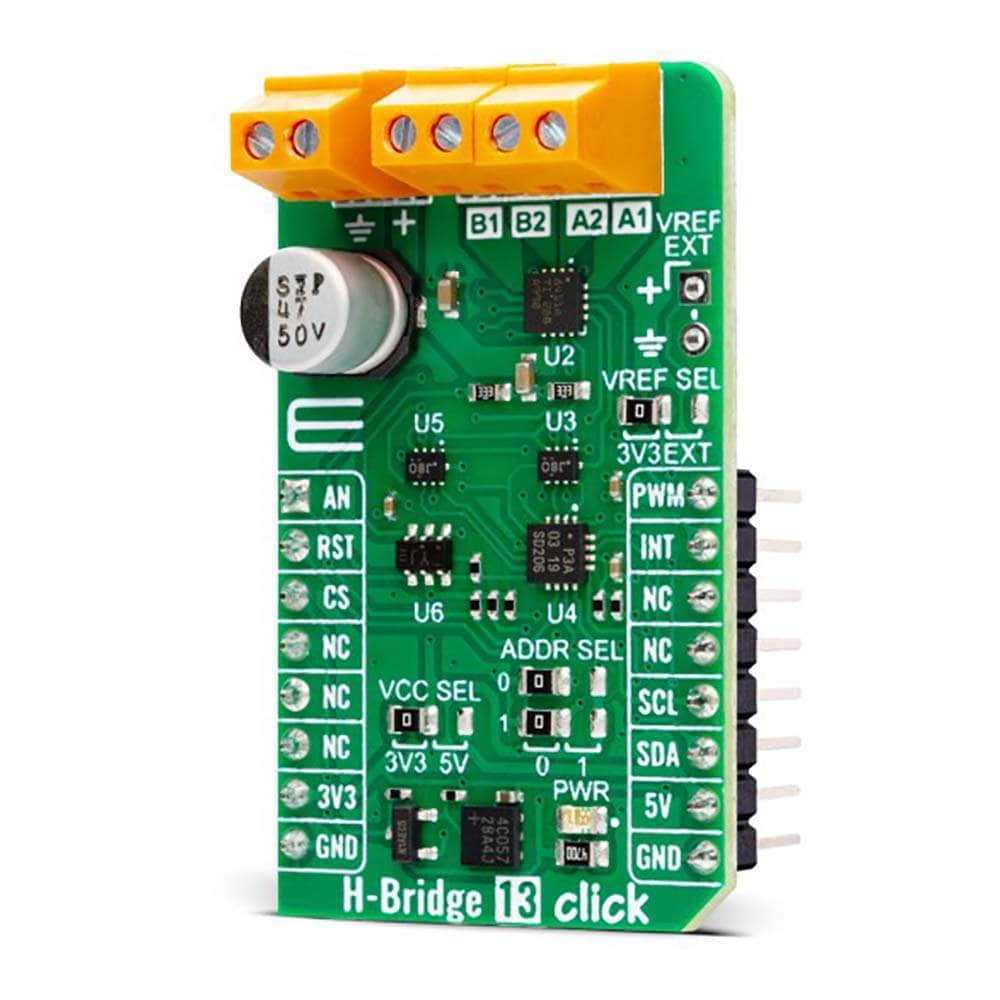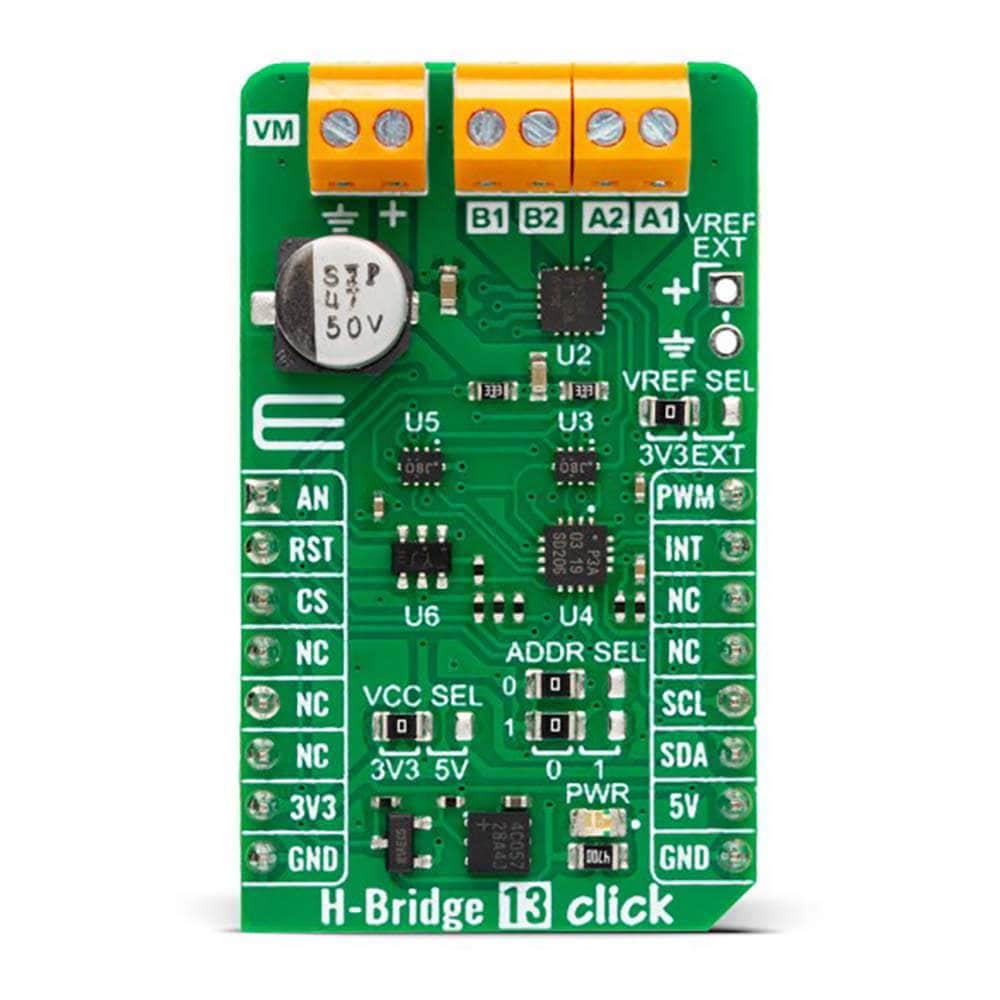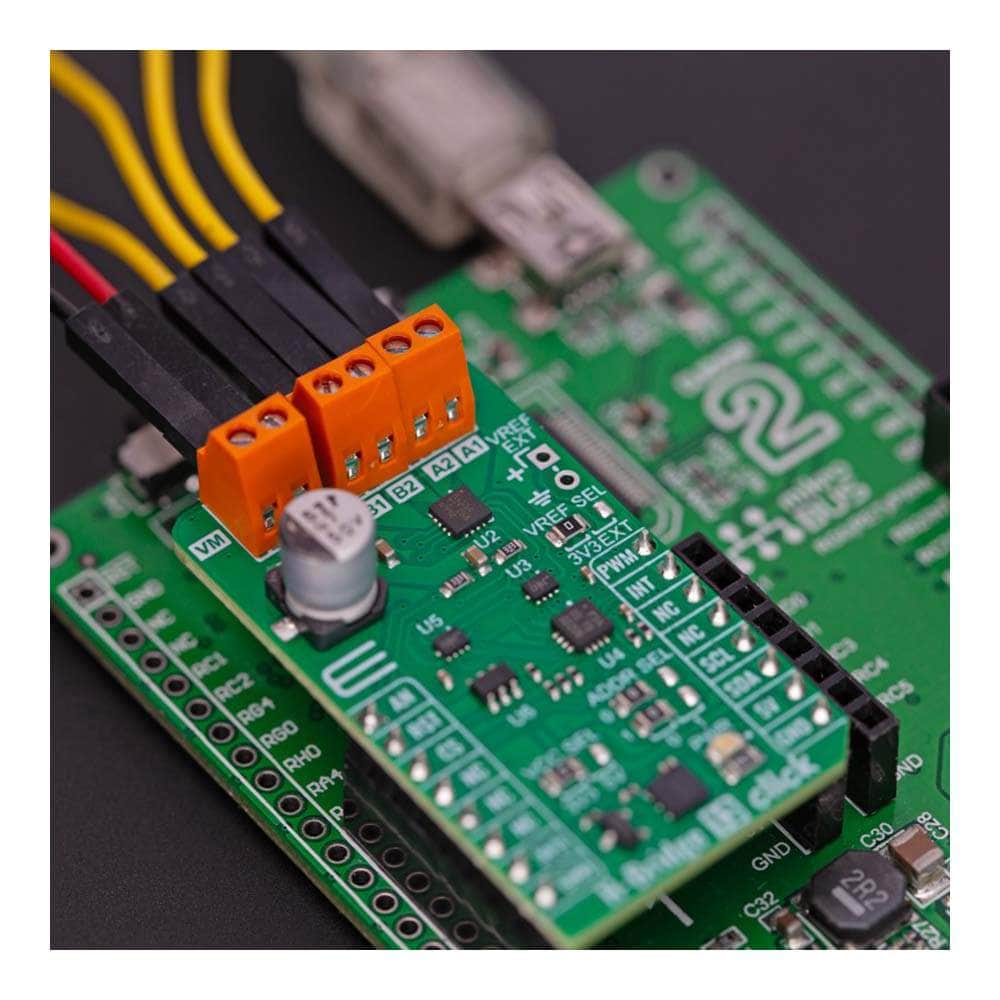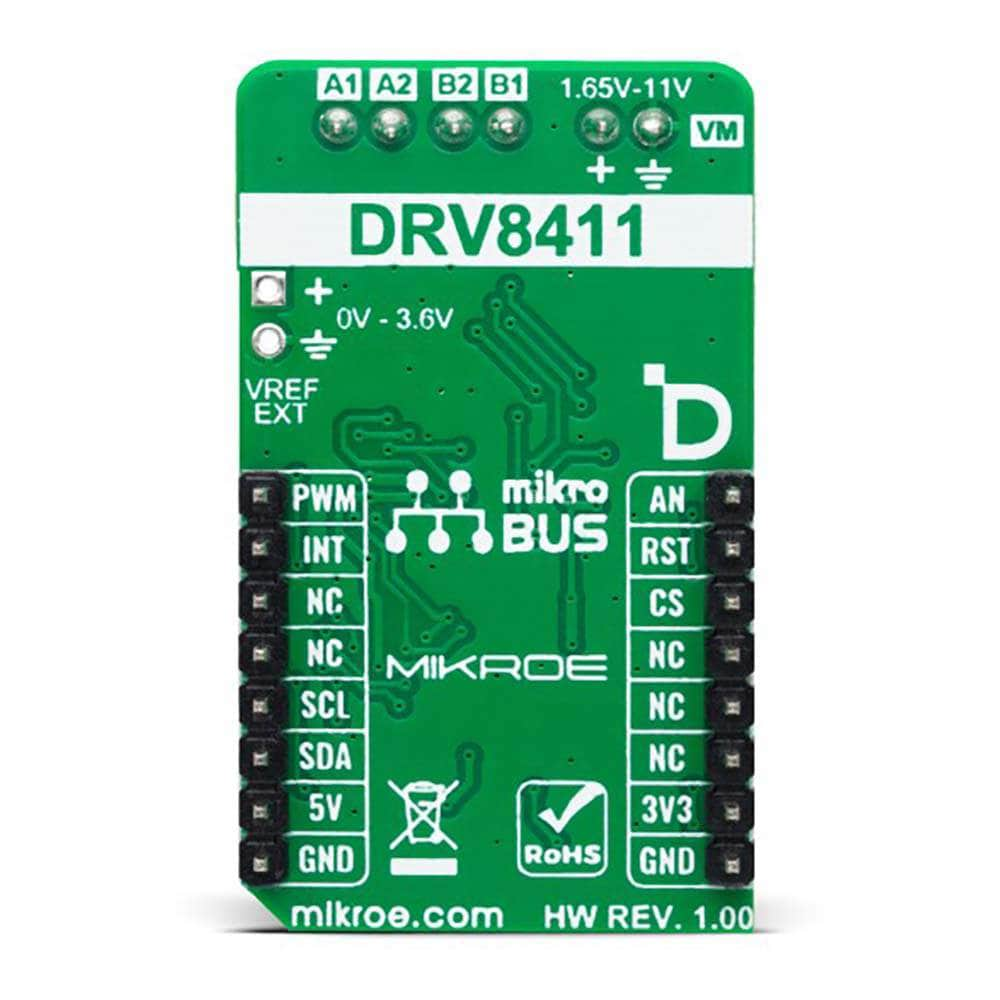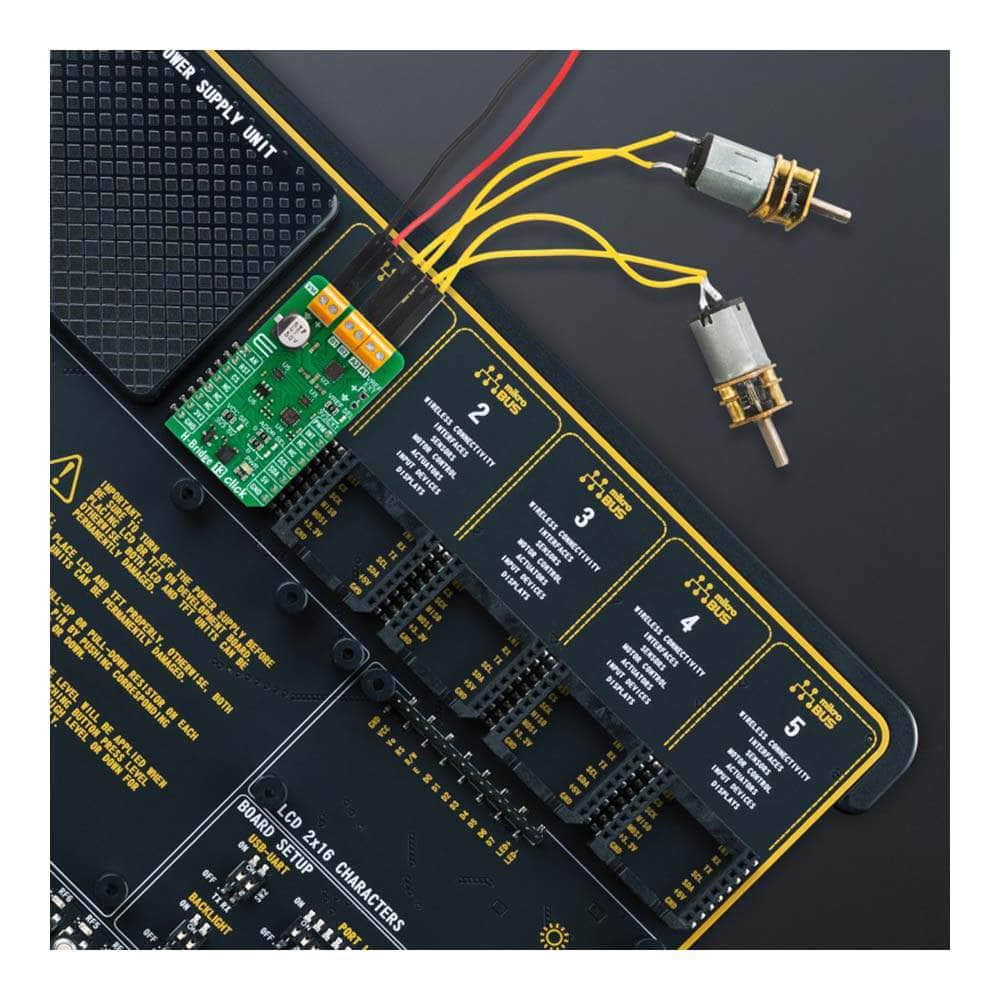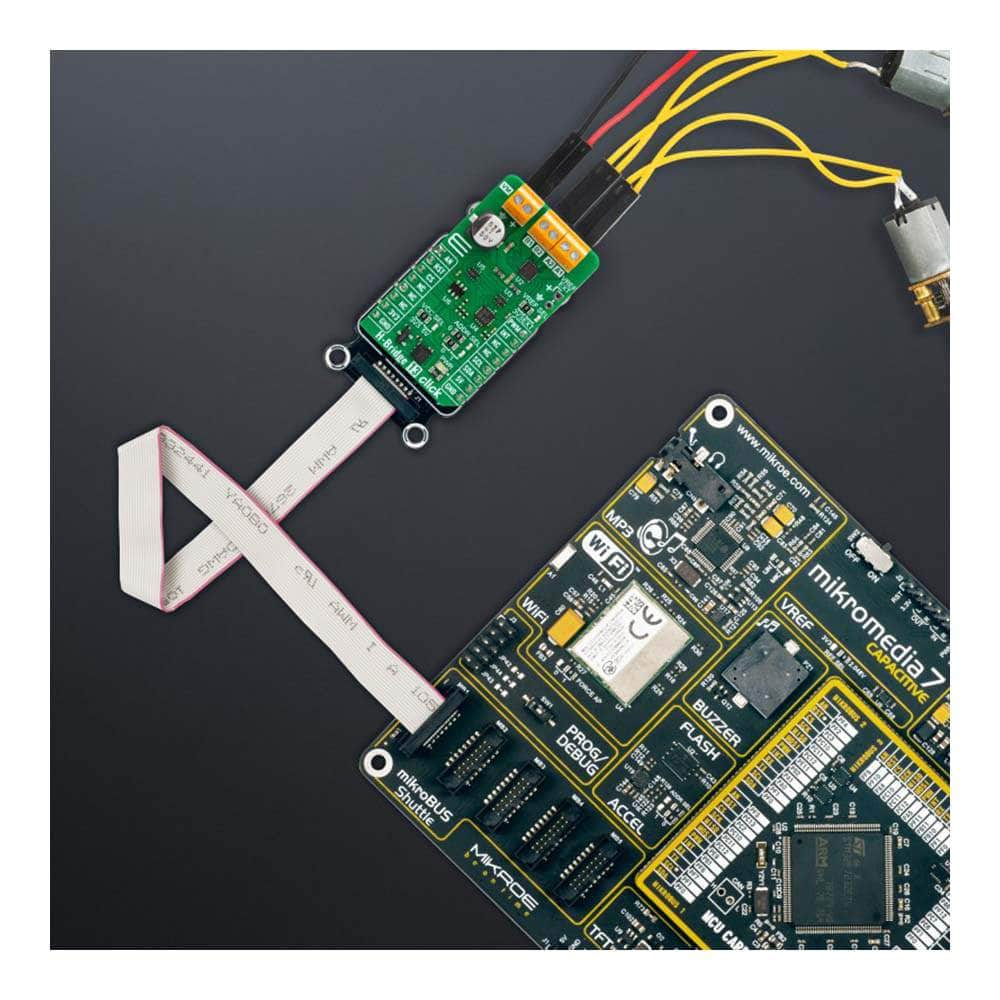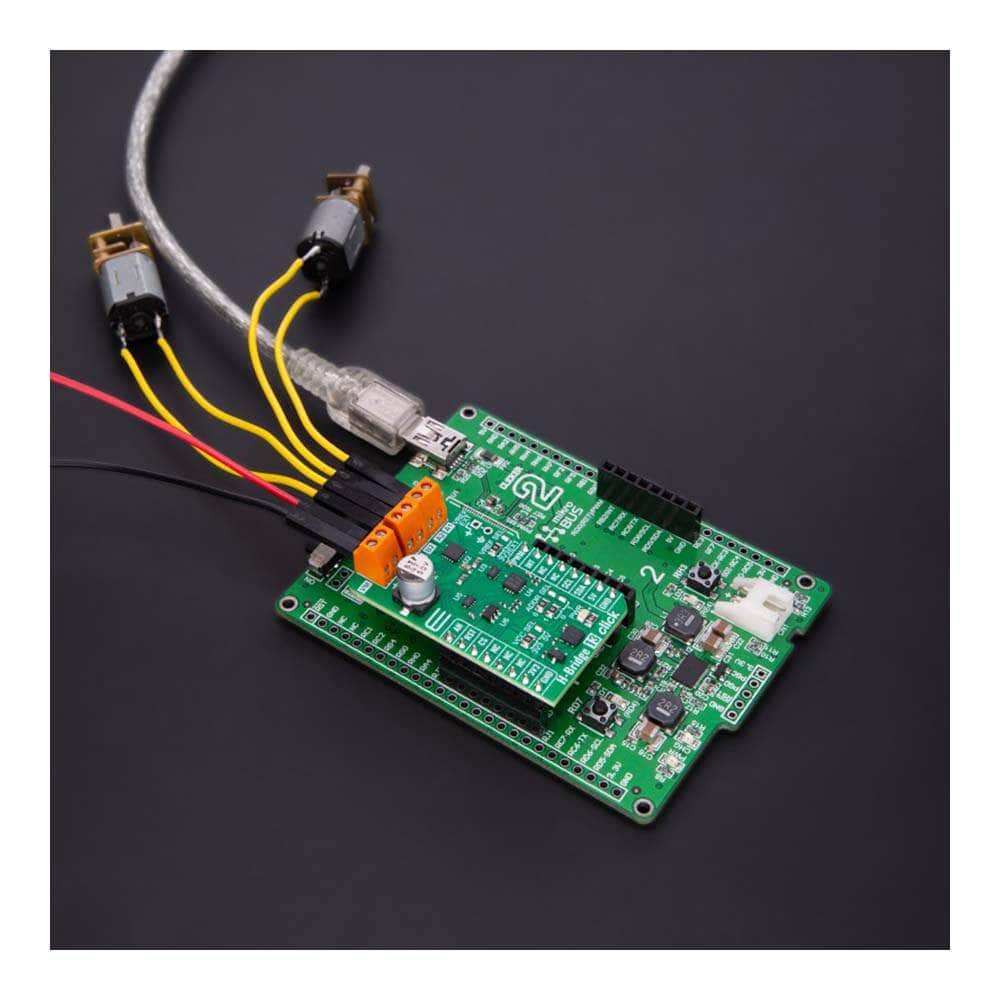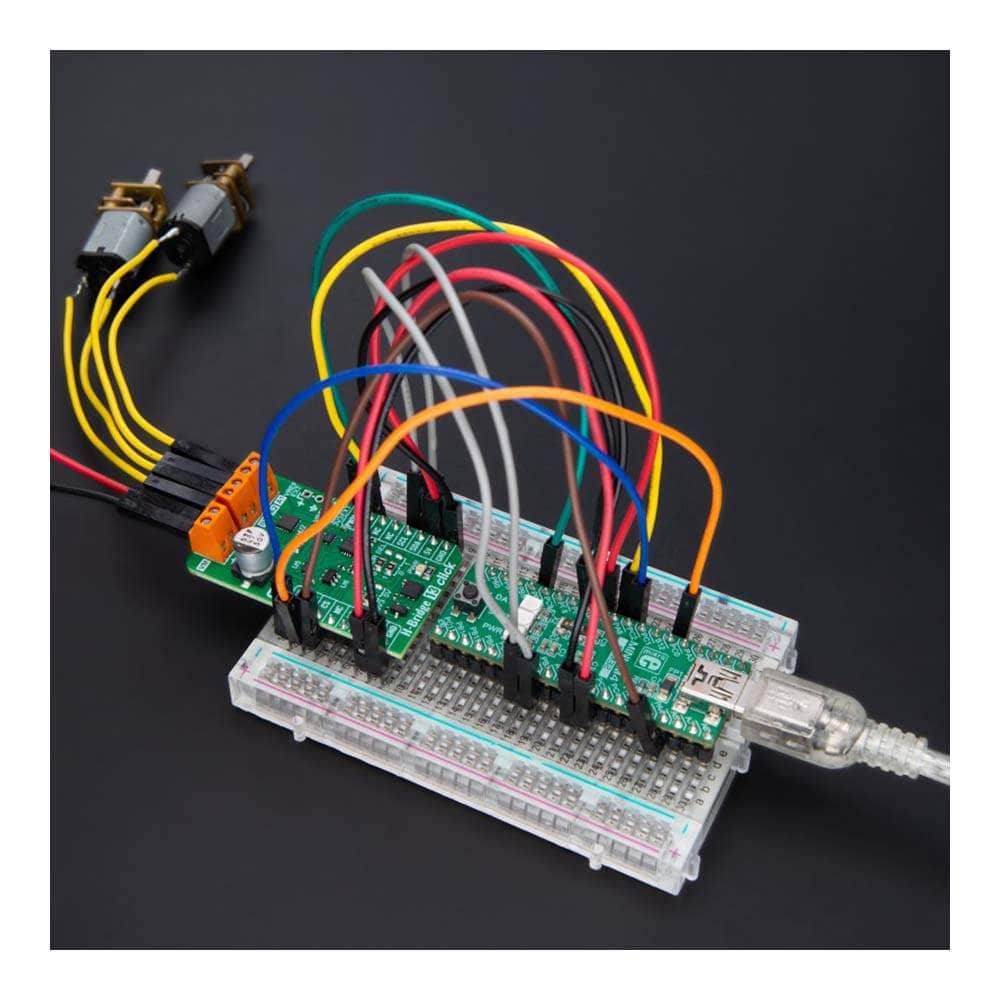 H-Bridge 13 Click Board
Frequently Asked Questions
Have a Question?
Be the first to ask a question about this.
Ask a Question