USD Power Delivery Controller
Key Features
Large voltage operating range, compliant with USB PD rev3.0 V1.2, power capability selection, PD sink controller, supports PPS, OTP, supports OVP, supports dead-battery mode, testing pads, and more
Based on the AP33771 - high-performance USB PD sink controller from Diodes Incorporated
Can be used for the USB Type-C connector-equipped battery-powered devices or DC-power input devices, USB PD3.0 PPS testers, and more
Introducing the USB C Sink 3 Click Board™: Unleash the Power of USB-C!
Experience the future of connectivity with our cutting-edge USB C Sink 3 Click Board™ - your compact solution for harnessing the potential of USB Power Delivery (PD). Whether you're a tech enthusiast, a gadget guru, or a developer pursuing innovative solutions, this add-on board is your gateway to seamless power management.
Power Beyond Limits
Designed with precision and ingenuity, the USB C Sink 3 Click Board™ boasts the incredible AP33771 - a Diodes Incorporated powerhouse USB PD sink controller. Say goodbye to dead batteries and hello to uninterrupted power! This revolutionary board introduces the dead battery mode, allowing you to directly tap into external power sources.
Seamless Connections, Unmatched Performance
Seamlessly establish robust source-to-sink connections with ease. Our Click Board™ effortlessly negotiates USB power delivery contracts with PD-capable source devices. It's not just power - it's a connection that ensures optimal performance and reliability.
Precision at Your Fingertips
Imagine having the power to control voltage and current requests down to the finest detail. The USB C Sink 3 Click Board™ is equipped with PD3.0 and PPS support, catering to applications that demand precision. Fine-tune your settings and bring your vision to life!
Versatile Applications
Unleash your creativity and innovation with the USB C Sink 3 Click Board™. It's your ideal companion for crafting USB Type-C connector-equipped battery-powered devices and DC-powered input devices. Dive into the world of USB PD3.0 PPS testing and explore endless possibilities.
Effortless Integration
We've made software development a breeze. The USB C Sink 3 Click Board™ is seamlessly supported by a mikroSDK-compliant library, offering many functions that simplify your coding journey. It's time to transform your ideas into reality.
Ready, Tested, and Waiting
Don't wait to experience the future - it's ready for you. The USB C Sink 3 Click Board™ arrives as a fully tested product, primed for action on any system equipped with the mikroBUS™ socket. Plug in, power up, and witness the future of USB connectivity.
Elevate your projects with the USB C Sink 3 Click Board™ - Order yours today!
View full details
SKU: MIKROE-5791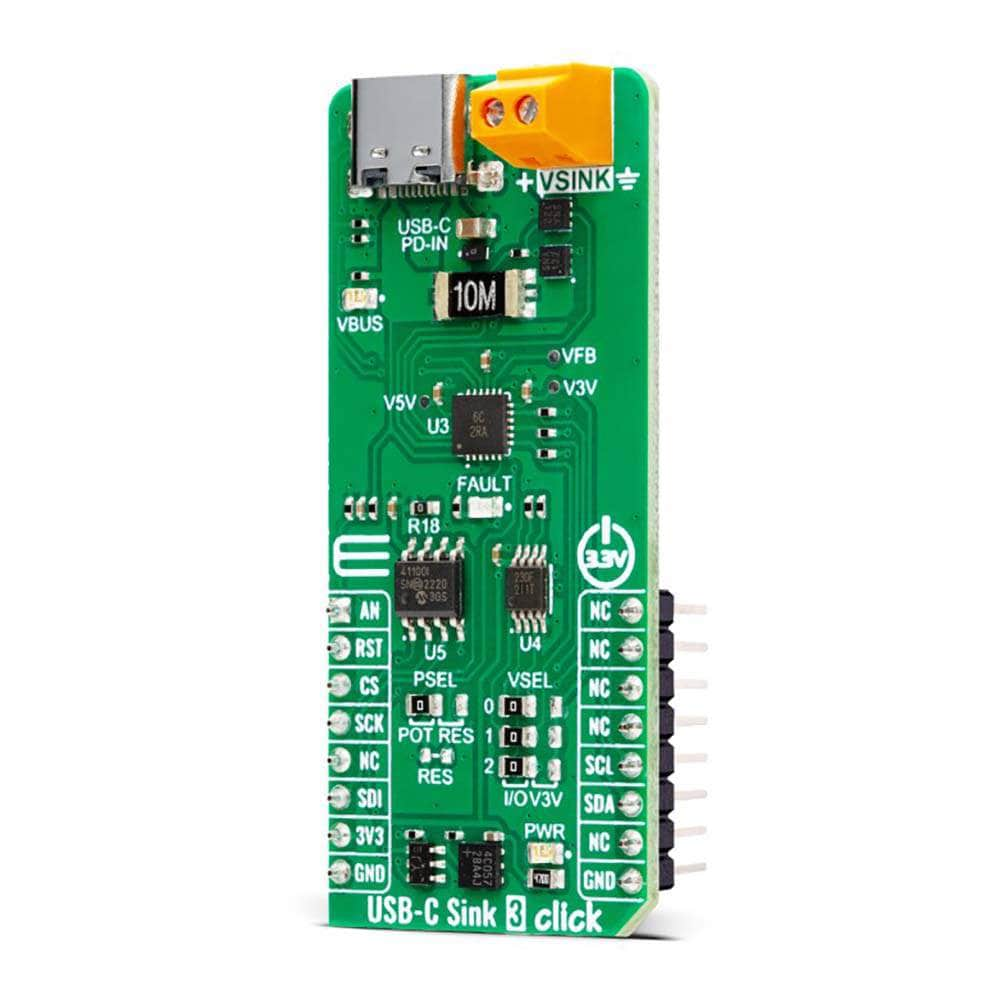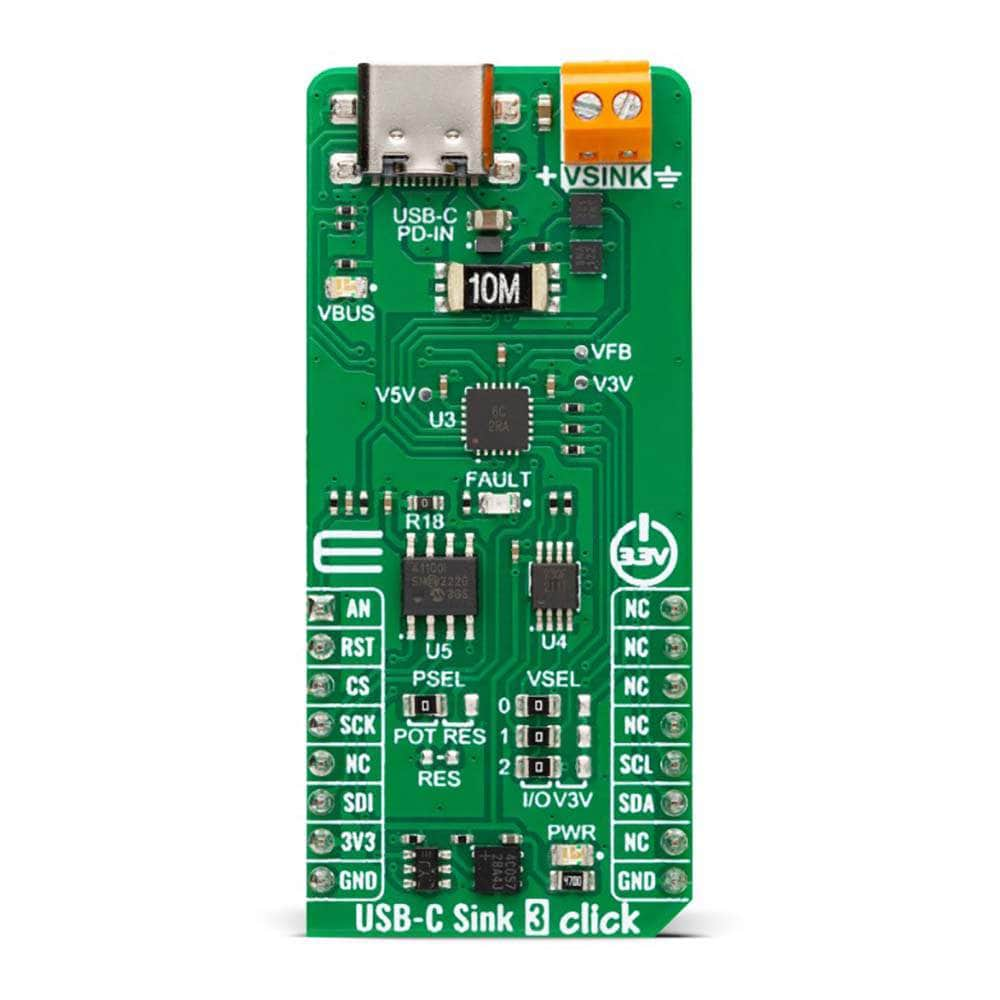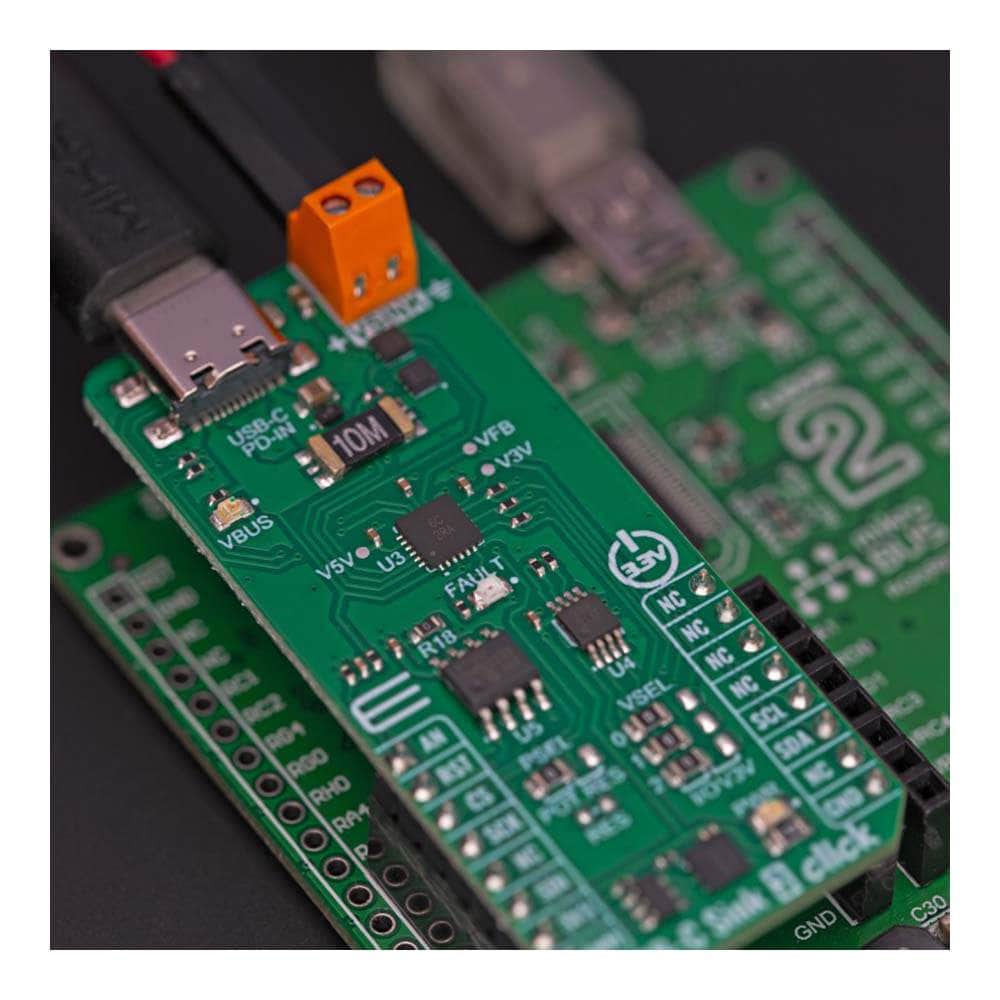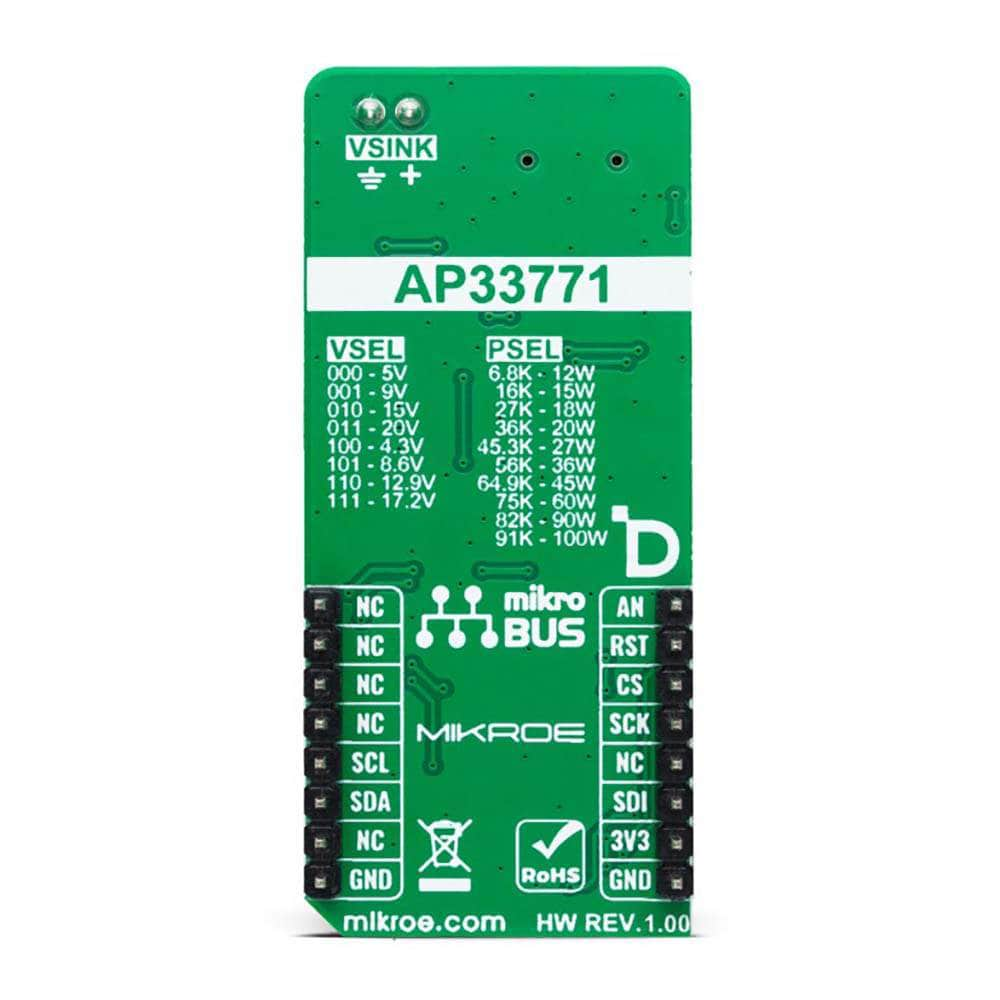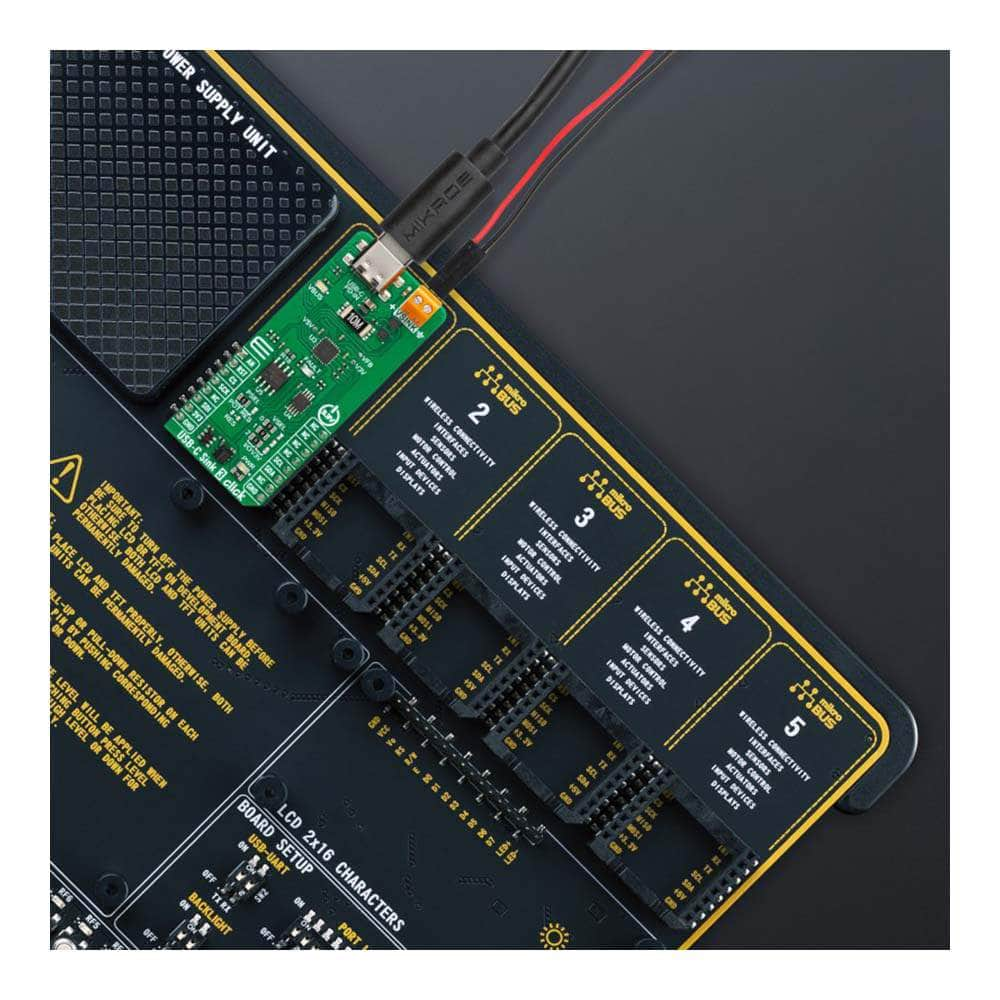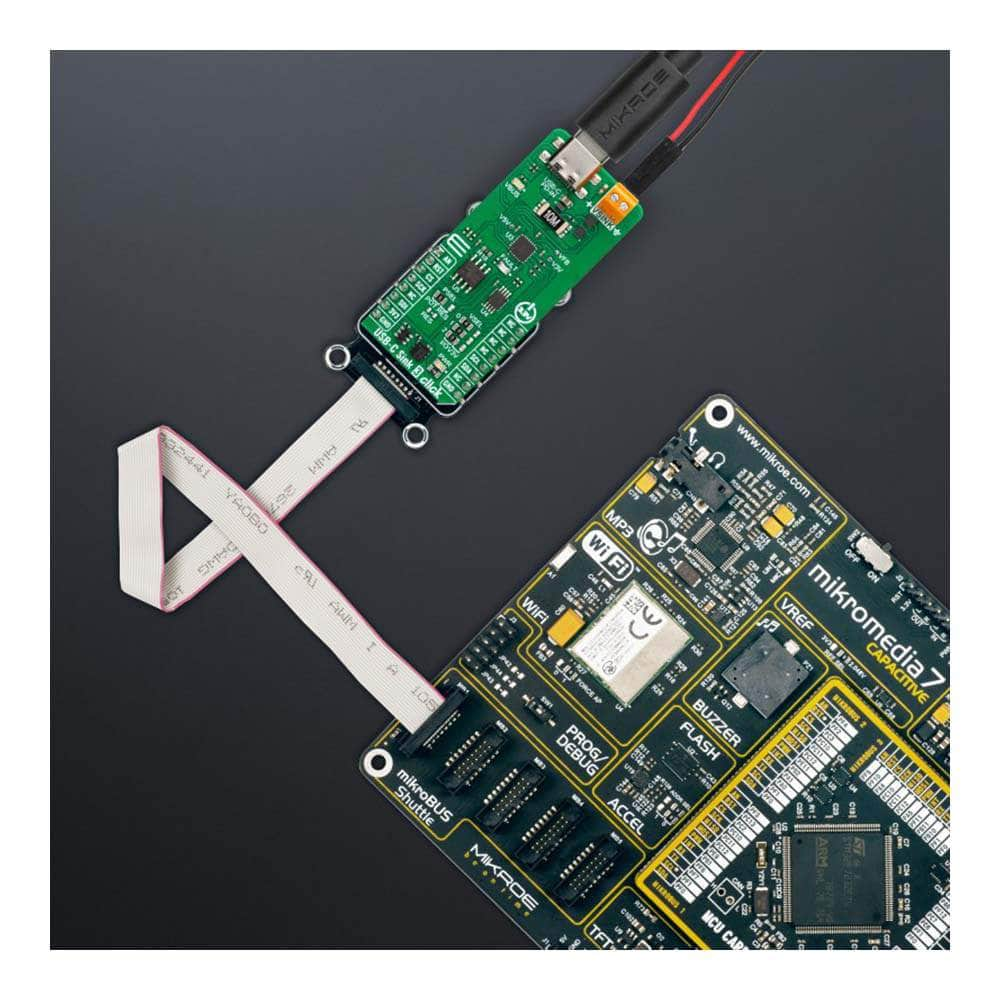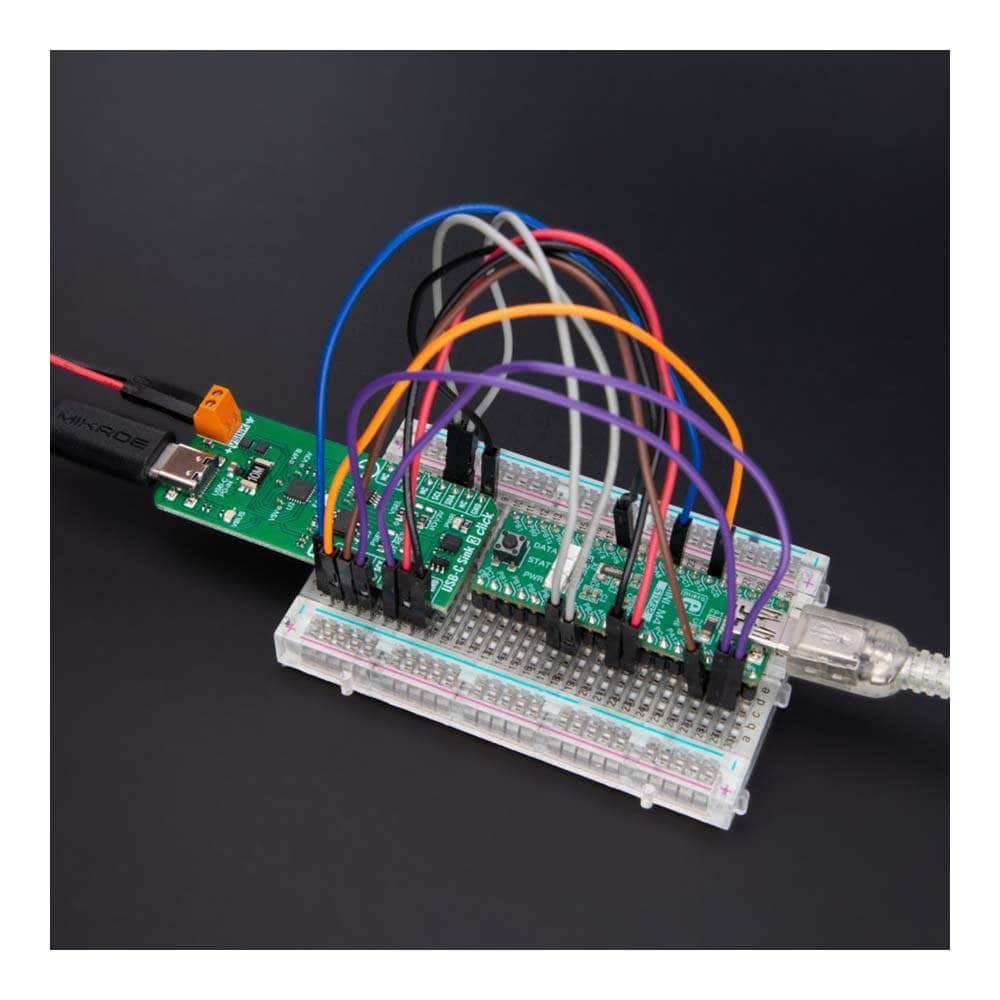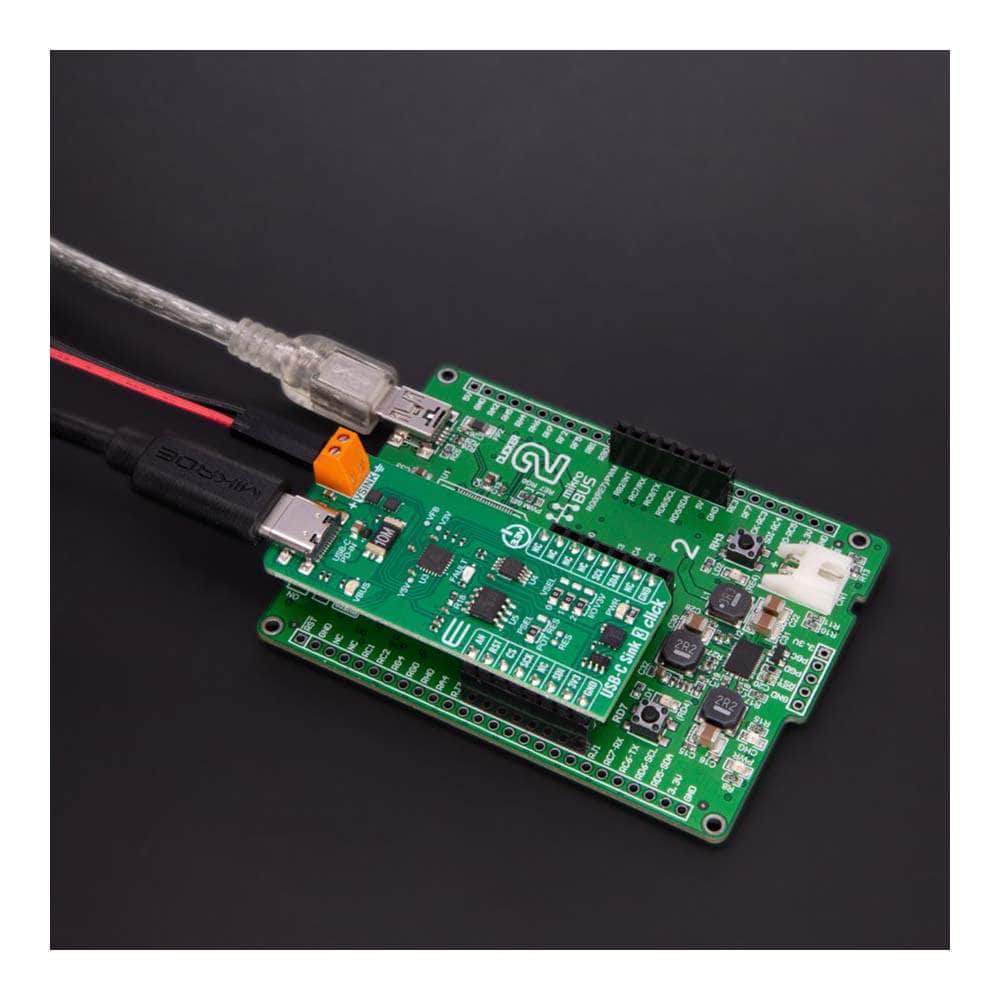 USB-C Sink 3 Click Board
Frequently Asked Questions
Have a Question?
Be the first to ask a question about this.
Ask a Question